Many companies come to customer success late in their lifecycles. They release a product or service, start facing off against competitors, and realize that customer success will help them in their markets.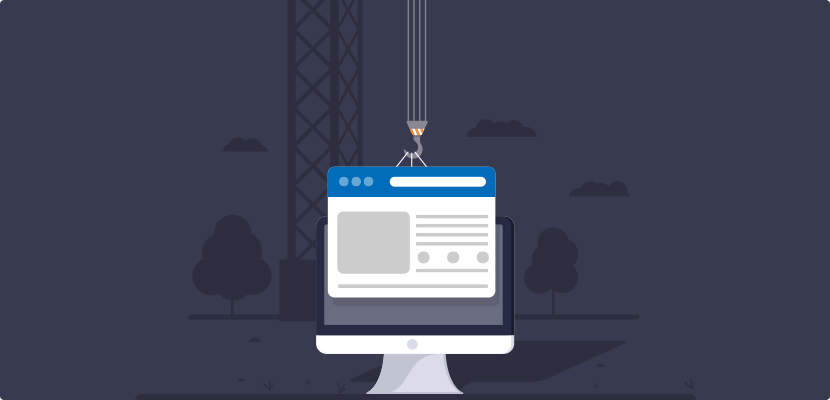 But companies that are lucky enough to be aware of customer success early on have a great advantage. They can build their products—and their entire business models—around customer success.
Products and services built from scratch with a customer success mindset provide a great value proposition for the customer. A company without such integrated customer success is going to have a tough time competing.
And from the perspective of your company, you'll have a business model in place that's built for customer retention and maximizing value. Everybody wins.
But what does a customer success mentality actually mean? And how do you implement it? How do you truly build a product with a customer success mindset? We're going to review all of those things in the following article.
What It Means for a Product or Service to Be Built with a Customer Success Mindset
Customer success is a process and a philosophy. A product isn't. And it's not clear how the two can be developed in tandem. The idea isn't intuitive.
(From here on out, I'll talk about "products" to save space—but these ideas also apply to services.)
In short, the goal is to create a product well-suited to a customer success workflow. Of course, the workflow is independent of the product, and even a product that doesn't seem well-suited to this process can support one. But when you keep this process in mind throughout product development, you'll find creating and running that workflow to be easier.
Customer success is big in SaaS, so it's easiest to imagine building an app or a piece of software around the idea. It's true that it's easier to include customer success in service- and subscription-based industries. But sellers of traditional products can do it, too. It just requires that your product workflow and business model be amenable.
Let's take a look at the planning process.
1. Identify Customer Success Factors
This is a crucial part of any customer success program, and if your product is going to facilitate customer success, you'll need to spend a solid amount of time doing it. Here are a few questions to guide this process:
What problem does your product solve?
Why do customers purchase your product?
Why do customers choose your product instead of competitors'?
What is your customers' ultimate goal?
These questions will help you get at the ultimate question of customer success: how does your customer define "success"? If you're releasing an accounting app, success might be the easy maintenance and updating of accounts. If it's an elevator system, success could be low-maintenance, reliable service.
When at all possible, talk to potential customers during this phase. You might be surprised at what they want from a product in your niche.
Don't underestimate this step. You might think you have a really good idea of what constitutes success for your customers. But some time spent thinking about it will help you either discover new facets of that definition or change your views entirely. It's crucial to get this right.
The information you get here will be useful both in designing your product and creating your customer success program. Your customers' definitions of success should be the focal point of almost everything you do at your company. As we'll see, this includes both product- and workflow-related factors.
2. Identify How You Can Support Customer Success
Helping your customers achieve success should be the main objective of product design. If it doesn't help people solve their problems or improve their lives in some way, it's not going to sell.
You should also think about how you can go above and beyond what you're offering as a product to help your customer succeed. Some products, for example, have significant implementation periods, and any help in getting the product set up will be a huge help to your customer.
Others may need periodic maintenance that you can help with. You could offer training. Regular troubleshooting. Consultative check-ins.
The options are endless, but you'll offer the most value if you tailor your customer success activities to the needs of your customers. In many cases, you'll want to start with something simple, like basic product training and periodic check-ins via email or phone call to see if there's anything you can help with.
After that, you can expand your offerings to include onboarding, or consulting, that will benefit your customers. Upselling, cross-selling, and other revenue-generating activities can be added later as well.
Even if you don't offer all of these value-adds right away, it's a good idea to create a roadmap that will guide your growth toward the customer success program you want to put in place.
3. Identify When You Can Support Customer Success
Offering the right assistance to your customers is only part of what you'll need to do. You also need to identify when you should make contact with customers to offer those services. Things like onboarding and training are simple—you should offer them when the customer buys the product.
But what about periodic check-ins? When you should upsell and cross-sell? When might you offer consulting services?
This is a short step, and the result is likely to change based on the first year of offering your product. But if you're building a product with the customer success mindset, you'll want to think about when your customers are going to need your support. Keep that in mind when building both your product and your customer success workflow.
4. Assign Customer Success Roles
If running an entire customer success team is viable at your company, that's great. It's definitely what we recommend, and it can have great results for your company. But not every company can commit an entire team to customer success.
This is especially true of startups and very small companies. In these cases, customer success will likely fall to everyone on the team. Developers might work directly with customers on update requests. Customer support techs might help with implementation. And so on.
No matter who's handling customer success tasks, you need to be very clear about responsibilities. Spend some time documenting which employees should be contacting the customer and when.
After you determine responsibilities, it's time to actually make assignments. Without these assignments, you may find that people aren't motivated to reach out. Don't worry, though! Using your CS software, you can automate tasks and assignments based on specific triggers to reduce friction and the number of things on your plate.
Now those employees are responsible for specific tasks and you can use analytics to determine who's doing a better job.
5. Establish a Customer Success Workflow
You've done a lot of thinking, planning, and assigning. You have a really good idea of who should be doing what, and how it's going to help your customers.
Now it's time to put all that information in a single document, where it's easy to reference. A Gantt chart, timeline, or Kanban board is a great way to format this information. Here are the things you'll want to include:
1 Customer journey map 2 Customer success actions to be taken at each step of the timeline 3 Employees assigned to each action 4 Brief overview of expected actions 5 Related analytics
This last piece will take some time to get right, as you'll need to figure out the best way to measure the success of your customer success program. (You may want to use the system you use in point six below to figure this out.)
The point of this exercise is twofold. First, it ensures that every employee involved in customer success knows exactly what they should be doing and when. Clear communication helps everyone in your organization, and this document makes those responsibilities abundantly clear.
The second point of this workflow documentation, however, is more subtle. Once you see how you'll be interacting with and supporting your customer, there's a good chance that you'll find places that you can build customer success into the product itself. This type of product tweak can make a big difference in how highly people value what you're selling.
6. Put Systems in Place
After creating your customer success workflow, you might think you're ready to create and launch your product. But there's one more important step. Without customer success systems, it's easy for customers to slip through the cracks. Even if an employee knows that they're supposed to reach out to offer help, it can slip their mind or get buried by other work.
With the right tools, you can make these lapses less likely. A powerful customer success platform can also provide detailed analytics that show you how effective your program is, which employees are exceling, and which need additional training.
You can create your own system—it can be as simple as a Google Calendar with reminders or an Excel spreadsheet with timelines in it—or you can use a purpose-built solution. Customer success software is going to make your life a lot easier if you're looking for analytics, information sharing, and measurements of product effectiveness.
When you're just getting started out, a simple Trello board or something similar can help you run your customer success program. But you'll quickly find that you need a more robust tool. (That's where we can help.)
Aim for Constant Improvement
Designing a product is difficult—and adding another element to the process doesn't make it any easier. But it's worth developing products with a customer success mindset. You'll be adding steps to the process, and assigning even more responsibilities. But you'll also make sure that you're going above and beyond to make sure your customers' needs are met.
Of course, you're not going to create a perfect product and customer success process right away. It takes time. You'll need to go through iterations of testing, both on your product and your process. After the product has been released, you may find that your customer success process needs tweaking. Or that it needs to be scrapped and you need to start planning again.
Just remember that a customer success mindset results in loyal, high-value customers. It's worth taking the time to develop a customer success process that deliver the best results to your customers. And if you can build it into a new product, even better.