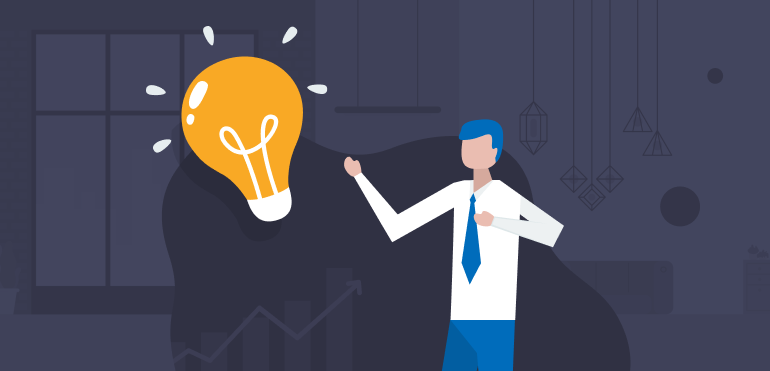 If you're like many customer success professionals, you're probably deep in 2020 planning. You probably have a lot of ideas, yet you know you can't do everything at once, and you're going back and forth on what is likely to make the biggest impact, so you can prioritize your efforts and set your team and customers to success.
To help you do that, we talked to 9 customer success experts from around the world (North America, Latin America, Europe and Asia), across a variety of industries, to hear what's the #1 practice they implemented that provided the biggest impact on their work and how they've been able to serve their customers, and therefore their bottom lines, well in the past year.
Combining their answers together, we've created a step by step roadmap you can customize to your specific operations.
Getting Direct Feedback from Customers, Even When Things are Going Well, is the #1 Advice Across Industries
Hands down, what we heard over and over again is that customer success is about being proactive in ensuring customer satisfaction.
"An important thing I adopted this year is proactively have discussions with our customers periodically," said Doron Foa, customer success director at odix, a content disarm and reconstruct (CDR) company, whose technology provides preventative cybersecurity solutions against both known and unrecognized malware for organizations like the European Investment Bank, Dominion Energy and Curtiss-Wright.
Initiate Feedback Requests to Detect Satisfaction Gaps
Foa, who's based in Israel, made this decision based on over 15 years of managing software and network projects, working closely with corporate customers at Comverse and IBM, leading both proof of concept and post-sale tasks, before joining odix. "Customer success managers should not wait for customers to open a ticket in order to contact them. They should check proactively if the customers are still satisfied from the vendor solutions," he said.
Give Customers Access to Your Product Team to Show Them Their Feedback Matters
Getting feedback from customers can be a one on one process, but Michal Perez, a customer success specialist from Israel with a background in marketing, found that meetings that let customers talk directly to her research and development managers – sometimes in roundtables with additional customers – "really made a big impact."
Perez spent several years in corporate marcom at Orbotech (almost every electronic device in the world is produced using Orbotech's products), before transitioning to customer success in early 2017 at Camilyo, which provides white label, online presence and marketing solutions for local marketers across the world. Therefore, she has built close relationships with key teams in the US, Europe and Africa.
According to Perez, providing customers this much access and impact helps them "feel important. They feel that they are real partners in our process."
"The idea was to hear the customers' needs, not only in their pain, but also from time to time. They usually have great ideas and point of views that differ from ours," she said.
Discover Surprising Ways Customers Use Your Products
Tim Mourtazov, co-founder and CEO of SmartMatchApp, a Canada-based award-winning app that maximizes matching and connecting opportunities for matchmakers, connectors, event and community organizers, agreed.
Before SmartMatchApp, Mourtazov developed international business growth for companies in a range of industries. Among others, he gained over a third of the market share for Modasphere, a talent management software solution, and signed deals with some of the largest airlines in the world for Air Data, a system that purifies air by eliminating bacteria.
He learned that, "when you build the product, customers use it in their very own ways and sometimes in some unexpected ways for us, so we are always trying to learn all the user experiences and pass it to our customers during training, onboarding and all our communications," he said.
Mourtazov also advised you talk directly to your customers. "A simple question like, 'Please can you tell me how you use our product every day?' will go a long way," he said.
And speaking of a long way, how do we ensure customers even give us a real chance to show them how we can help?
The answer awaits at the very beginning of their journey with us.
Design Customers' Activation Period to Drive Quick Wins
"One of the most valuable lessons I've learned as a customer success manager is that there is a sweet spot in the customer journey – the activation period, the first 13 days after a user purchases your product or service – and this is exactly where a new customer success team needs to focus," said Shira Harash, customer success manager at Opinion Stage, an interactive content creation service, focused on converting poll, quiz and survey traffic into engagement, leads, sales and actionable data for over 150,000 customers, including BBC, Outbrain, TripAdvisor, Mazda and Uber.
Harash explained that "what takes place (or does not take place) during this period will be reflected in the lifecycle of the customer."
So how can we create a positive start for customers?
Establish Key Activation Milestones to Ensure Quick Wins for Your Customers
"During this time, you'll want to make sure that your product or service sticks, which means you need to demonstrate quick wins to the customer," Harash said.
To ensure customers are on track to get these quick wins, Harash recommended that you "establish key activation events that are measurable for you and your team. This can include the number of activities the customer has performed in the platform, time spent using your product, teammates added to their account, number of help docs they have read or the number of tutorials they have viewed."
Communicate Directly with Customers (Especially if They're Not Reaching Milestones or Gaining Wins)
Harash, who's now based in Israel, started her professional customer-facing career as an account executive of digital ad sales in New York, at USA Today, and worked her way up through various positions to enterprise sales development, North America, at ClickTale (which has since been acquired by Contentsquare, a leader in experience analytics). She transitioned into customer success in early 2017 at Hotjar Ltd, an audience research and optimization tool for online businesses, before joining Opinion Stage in early 2019.
In her work, she has found that communication with customers during the activation period is key. "I especially encourage communication when a new customer is not meeting your key activation events. Do they need additional resources or training? They will be most inclined to respond during the activation period, and you cannot afford to not get their feedback," she said.
This can take many forms, but what will make the biggest impact is a personalized approach. "You may need to send very personalized emails or in-app messages to understand what they are trying to achieve, so that you can indeed demonstrate the value or advise them on better product usage," she said.
For Harash, the results have been worth the effort. "At a previous company, our churn fluctuated between 2-3% per month, which I consider stellar numbers," she shared. Thanks to an initial focus on personalized communication, the team's workload decreased in the long run. "A vast majority of our customers were low-touch accounts that had minimal communication with the customer success team. I can attribute this success to our focus on the activation period," she added.
Optimize Internal Processes Across Departments to Make Onboarding More Efficient for Your Customers and Your Team
Julia Dobrovinska was also able to decrease the workload while improving onboarding results in her work as customer success manager at Germany-based scoutbee, an AI-powered supplier discovery suite, that helps procurement leaders at companies such as Audi, Airbus, Bosch Rexroth and DMG Mori see deep supplier insights and make more confident buying decisions.
"Our team focused on optimizing internal processes to improve communication with our customers and bring more transparency to the customers' onboarding process. This included tracking the efficiency of the onboarding process, collecting customers' feedback, and understanding customers' pain points better," she said.
Then, it came time to make some changes. Dobrovinska, who's been managing client relations and customer success since 2014, knew that the customer experience was the most important factor for increased lifetime value. She's retained clients successfully at Matomy (a global performance marketing company), YeahMobi (a performance based mobile advertising network) and i2x (a real time speech analytics and communication coach for sales and customer service agents), before joining soutbee.
At scoutbee, she and her team understood that, to make the biggest impact, they needed to create a cross-team collaboration – and it paid off. "We put an emphasis on having our customer success team work closely with the UX team to ensure the best possible user experience. As a result, we managed to decrease the time spent on customer onboarding," Dobrovinska explained. Of course, now that the onboarding experience is optimized and customized to our customers' needs, it's time to fulfill the promise of the activation period and keep it going throughout their lifecycle.
Here's how our experts do it.
Focus on Customers' Core Needs Instead of Over-Selling Cross-Feature Adoption
Once a prospect has converted into a customer, it's very tempting to try and convince them to use every single feature as fast as possible in hopes that this will get them to stick around long term. Thankfully, you don't need to do that.
At the beginning of the year, "my focus was to explain everything that the system had to offer, or at least what I considered most important," said Luiza Malovini Salomão from Brazil, customer success manager at Pipedrive, the first sales CRM and pipeline management software developed from the salesperson's point of view, with the intention to make sales success inevitable for its 90,000+ customers, including Amazon, Vimeo, RE/Max, Skyscanner and The Next Web.
Salomão, who started her professional path in marketing in 2011, did anything from branding, merchandising and promotional campaigns, to CRM management and sales team support. In summer 2018, she joined Pipedrive to begin her journey in customer success, and learned a lot in her first year on the job. One of her main lessons?
She now focuses on discovering what her customers need, and only then offering a solution. "Pipedrive has a very large number of features. But with the little time we have available with companies, and also to save time with them, in a market where time is money, if I really don't understand what they need, the meeting doesn't become productive," she said.
"For example, a great feature of the Advanced Plan is the possibility of integrating your email to the account. But if your company is an essentially telephonic company, I could save this time in which we would talk about email, to show phones solutions integrated to Pipedrive, or even our own call feature. These are small details that make the difference," she said.
Salomão's growth as a customer success manager this year is a bonus tip to anyone who manages CSMs: invest in your team's success. Salomão attributed her shift to professional training Pipedrive provided her team, where she learned "to listen better to what the customer is looking for, to ask the right questions, not just any (or a lot) questions, to achieve your goal more easily, besides satisfying the customer's needs," she shared.
Implementing her training, Salomão has been seeing great success. "Today, the time spent investigating what the client needs is greater, and so I present more effectively what is useful for their company. Meetings have become more productive, even if initially the time spent to understand the company is greater. At the end, we have more satisfied customers, who stay with us longer, and grow together with Pipedrive," she said.
Get Your Customers Practical, Not Just Theoretical, Product Training
Your team members aren't the only ones who need training in order to grow. To ensure long term customer success, it's important to provide customers with effective product training.
What is effective product training?
"Two thousand years ago, Aristotle stated: 'For the things we have to learn before we can do them, we learn by doing them,'" shared Lee Berkman, enterprise sales executive at Israel-based CloudShare. CloudShare helps software organizations – including NASDAQ, Palo Alto Networks, Atlassian, ForgeRock, Dell and HP – grow revenue, increase efficiency and improve quality with specialized cloud solutions for training, sales enablement, sandboxing for testing, and customer support.
"I have no doubt that, at the time, Aristotle did not have in mind modern learners," Berkman clarified, but added that the advice is very relevant to today's business learners nonetheless.
Berkman has been in the business world since 2008. He started in customer service and sales at Ellies Electronics, a leading South African manufacturer, wholesaler, importer and distributor in diversified sectors. Then, he worked his way up to becoming a customer success manager at WalkMe, a digital adoption platform that serves companies such as Microsoft, Cisco, PayPal and Citrix, before joining CloudShare in early 2017. He started in business development, became a virtual IT labs expert, and now works directly with customers from both startups and enterprises.
His experience has taught him that customers need to deeply understand your product in order to optimize results and, therefore, adopt it long term.
"Make sure the learning you provide is engaging. Theoretical learning is important, but it's limited, and I believe it can stunt comprehension," he said, recommending to leverage virtual labs to replicate software environments, so that customers can practice the scenarios your software serves without the risk involved in making changes to their companies' actual accounts.
Automate Customer Success Processes to Reduce Backlog and Resolution Time
Customer success managers have many opportunities to make an impact through the customer lifecycle, but it can easy add up to overwhelm.
"Customer success has many different workflows to focus on. You have to answer new questions that come in, answer phone calls, keep track of current bugs you're working with engineering to fix, work with sales for any support-related actions, and make time to respond back to customers with further details or actions," said Jo-Anne Rodriguez from the US, head of customer success at Shippo, a company that lowers the barriers to shipping for businesses. Shippo helps ecommerce businesses, marketplaces and platforms connect to multiple shipping carriers around the world from one API and dashboard.
Rodriguez's diverse work background helps her assess situations from multiple angles. After working as a junior project manager at Google, head of product support at Zendesk Cell (formerly Base CRM, a sales automation software that serves Airbnb and Squarespace, among others), and director of customer success at OMNY (which helps healthcare organizations convert data into recurring revenue streams), Rodriguez knew there was a way to simplify processes and get better results.
"By changing and automating a couple workflows, we decreased barriers and made it easier to focus on answering customer questions and solving customer problems," she shared.
"One workflow we updated was super simple. We created an automated but modern outreach flow for those customers we needed more information from, so that CS advocates didn't have to remember on their own to reach out while still getting the important information they need to help them," she explained.
"With this simple change we shortened resolution time and decreased overall backlog," she said.
Document and Analyze Processes to Build on What Works and Optimize Customer Lifetime Value
When you implement processes, document them along the way, so you can go back and analyze what worked and what didn't. "We continually review and analyze the major customer-facing processes. For example, the setup and onboarding process was improved in the last year by enhancing the pre-deployment survey of our malware prevention technology. This action shortened the setup time dramatically," said odix's Foa.
Similarly, when Mourtazov and his team analyze product usage logs at SmartMatchApp, they learn "what features our customers use the most and the least. It helps us help customers succeed in the way of better understanding their needs and directing them to the features they could use to most benefit from our product," he said.
Increase Retention and Advocacy by Remembering that B2B is Actually H2H
In a full circle, success in customer success comes back to making sure we serve our customers in the most accurate way, the one that supports them the most, even if we initially thought something else would work better.
All this is amplified when we remember to look at our users as human beings, not just large corporations or innovative startups. That's the key advice Lynn Batson hopes customer success managers implement.
Batson spent almost two decades managing and consulting CRM, business intelligence and marketing operations, including over a decade at Allianz, a life insurance company with customers in over 70 countries, and almost a decade in her own US-based business, Expansion, which still operates today, before joining Amplero in 2016 as the director of technical program management, where she's also in charge of customer success operations. Amplero is an automatic KPI-driven messaging optimization platform, which leverages data science to uncover thousands of micro-segments within customer databases, and determines the most effective messages for each one, serving companies such as Sprint, PetSmart and Virgin Mobile.
"By the time I arrive on the scene, many marketers have given up on the dream of pushing beyond the limitations of A/B testing. Every time a new segment is identified through testing, the marketer gins up new rules off those new learning but, now instead of setting up four versions of a campaign, they need to manage five versions; then six, then seven… The better they are at their job, the more work it becomes," said Batson.
"When I help a client implement the Amplero platform and they see thousands of their marketing experiments running simultaneously, their reactions are priceless. Marketers are freed up to do the fun work of marketing again," she said.
"For me, seeing the transformation in a marketing team – exercising their freedom to be creative problem solvers rather than being buried by outdated and manual processes – is as energizing for me as much as I know it is for them. Of course, seeing the impact we are having on their business KPIs is awesome too, but seeing another liberated marketer is what really motivates me," she added.
After all, business to business is very much human to human, and CSMs that remember that will find it much easier to increase adoption, retention and advocacy.
How to Set Your Team and Customers to Success in the New Year and Beyond
As our experts proved, customer success professionals wear a lot of hats, and teams are constantly juggling between a wide range of needs across the customer lifecycle and the different sectors they serve.
If you have the bandwidth, create a game plan to implement the entire roadmap our experts set for you today. If you don't, make sure you set your team to success. Choose one to three areas to focus on, and follow the experts' advice. Once you master them, add additional areas.
As you can see from some of the case studies above, sometimes changing one thing – be it the onboarding process, the feedback we get from our customers, or treating them as human beings instead of business entities – makes a huge difference, that is easy to build on.