Unite your teams around one central source of truth
See all the relevant data from various systems and platforms in one place. Customize the view to your needs with custom inputs, integrations and your own metrics.
Track Customer Health with Ease
Maintain a close watch on your customers' health status with real time health scoring and ensure optimal progress.
Set your own KPIs and custom metrics.
Track changes over time and spot relevant trends from your customer data.
Easily find expansion opportunities or at-risk customers.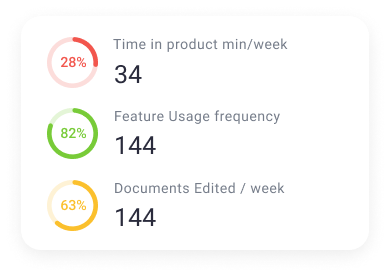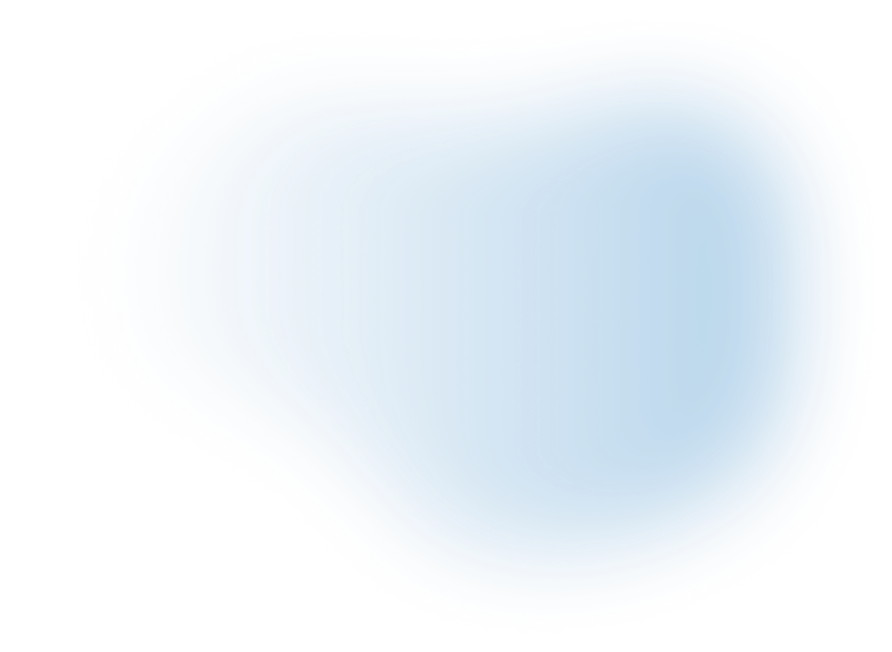 Oversee Internal Operations
Monitor every aspect of your customer engagement and gain a comprehensive understanding of their interactions with your product and team.
Set tasks and track your team's activity.
Know when to act by setting proactive alerts.
Use automated playbooks to send reminders and assign tasks based on metric changes.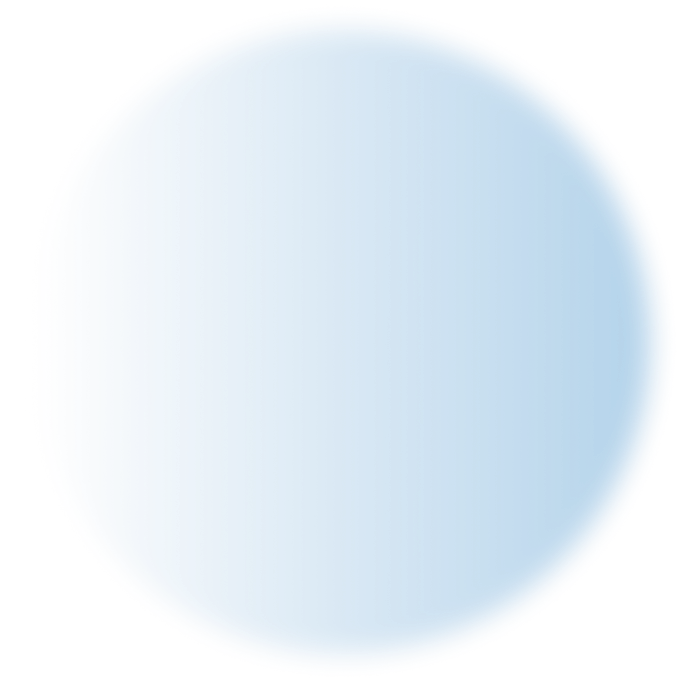 Recognized leader in customer success. Loved by CS teams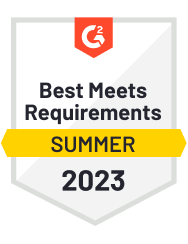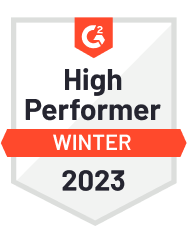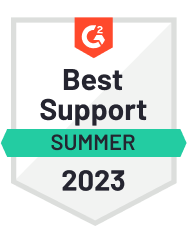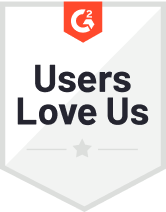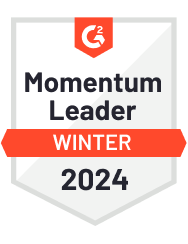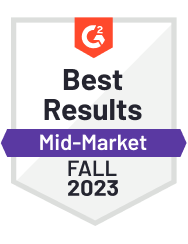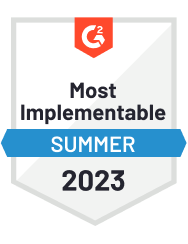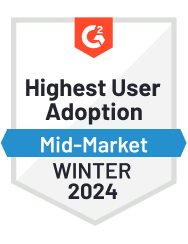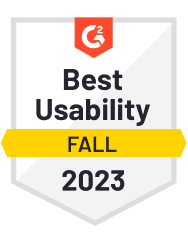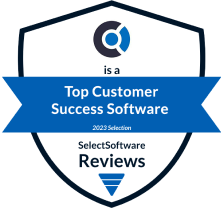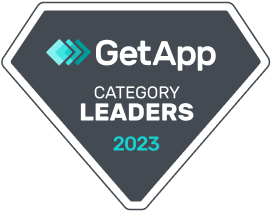 Clear View of all Client Interactions
Gain valuable insight into your customers' product adoption in real-time. Configure your dashboard widgets and instantly reply, leave a note or set a reminder.
Get the full picture, no matter who works on the account.
Enable better hand-offs for customer facing teams by using one central customer view.
Turn meetings, notes and tickets into metrics and insights for every team member.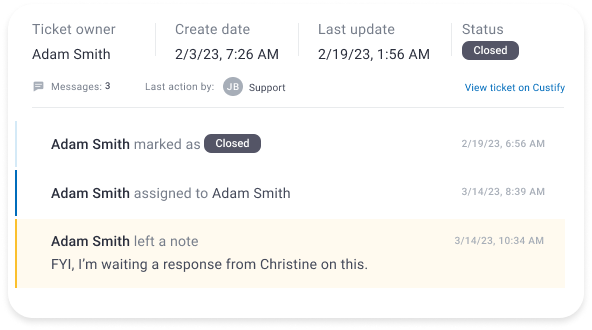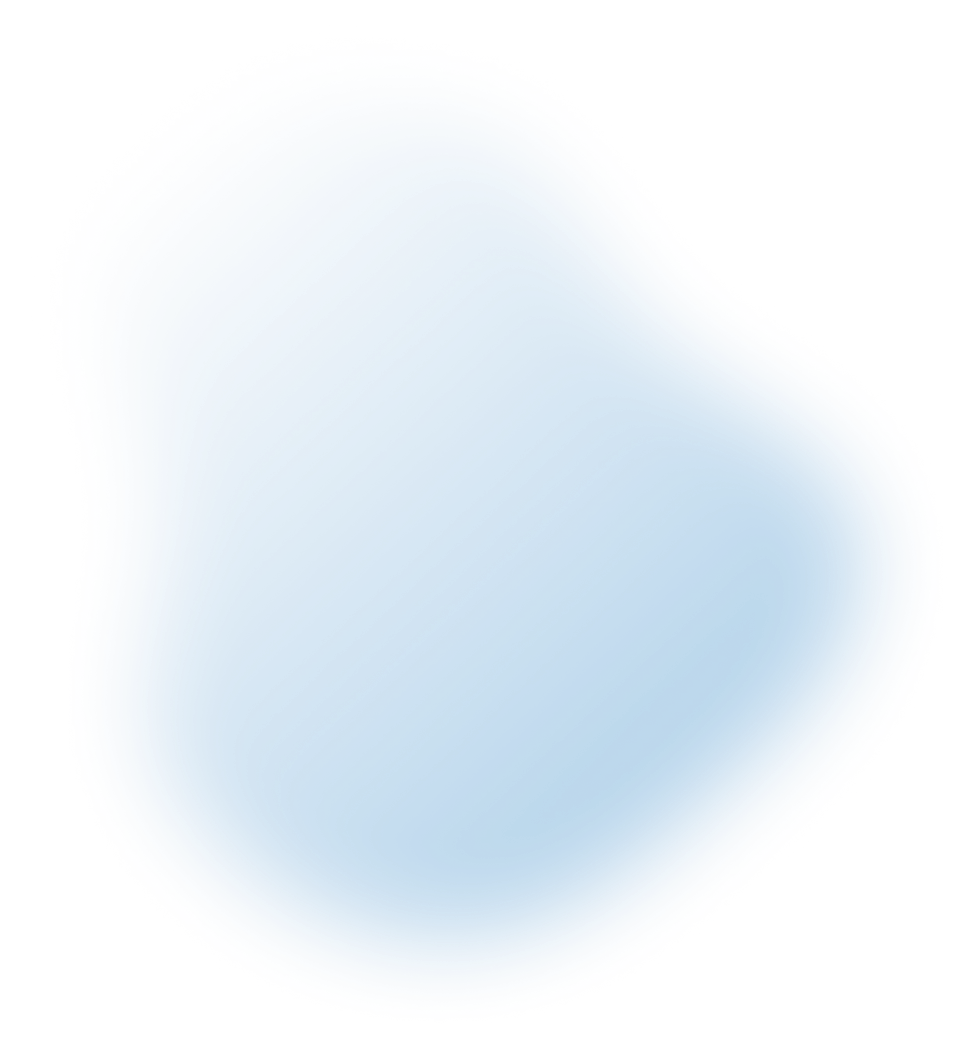 From Integrations to Insights
Sync your tech stack to identify complex trends, track custom metrics from multiple data points and improve customer insights.
Connect CRM data to Custify and add notes, deal status, contacts and other activity data.
Sync Revenue apps like Chargebee, Stripe and Recurly to get real-time finance data.
Connect Product data via api, csv or zapier and expand segment, playbook and health score capabilities.
Sync tickets and messages from tools like Intercom, Helpscout, Zendesk and many more.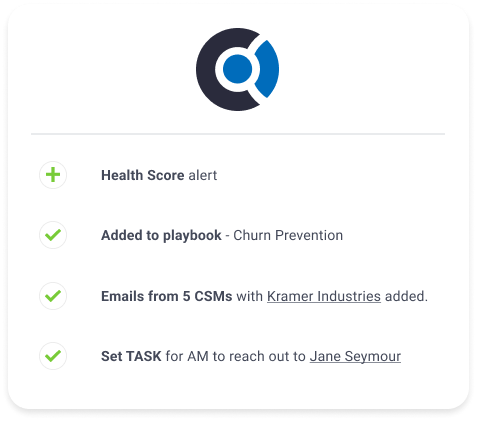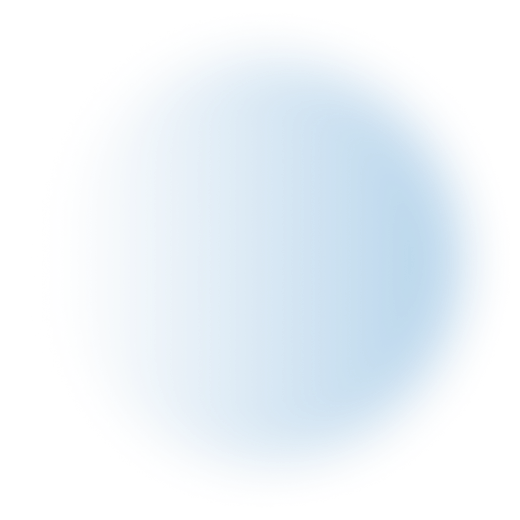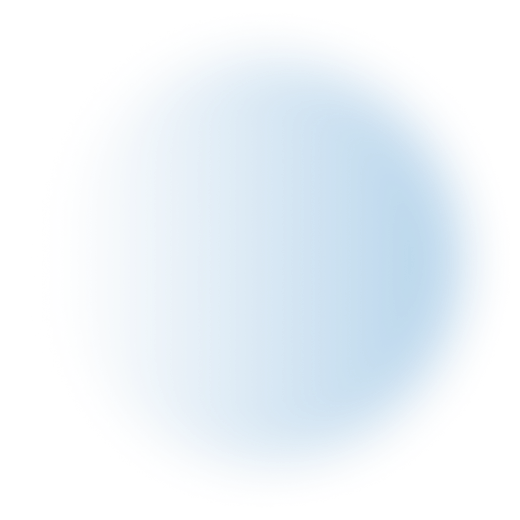 How do our clients use Customer 360 & Custify?
"

Before Custify, I would lose an entire day sending the same email over and over again, checking metrics, and scheduling meetings. Now, my inbox is empty at the end of the day because Custify does everything for me.
"

Before Custify we used spreadsheets to handle any client management workflows and we were spending far too much time doing manual tasks that could have been automated. Since using Custify, our team can handle 3X more clients with more care and attention to each of them, through the removal of all of the tasks and communication lines that they needed.
"

One of the things that we liked too, was that the product was young. Some of the other platforms that we saw were clunky. They had every feature under the sun that we were asking for. But it also meant that there was no flexibility in how things would be able to get built out or in any of our requests
Irina Vatafu - Head of CS at Custify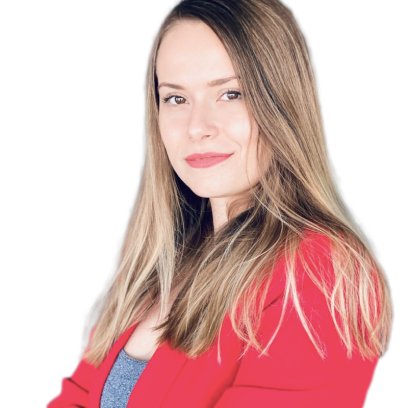 Irina Vatafu - Head of CS at Custify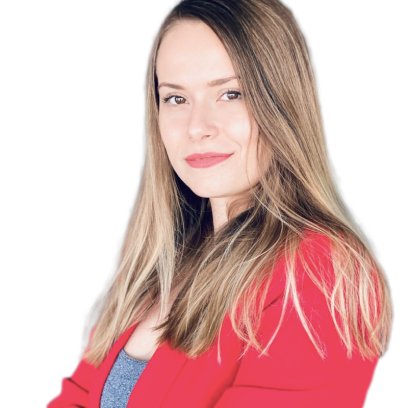 Get started with Custify
A better experience for your customers, fewer headaches for your team.
You'll be set up in minutes.