Make sure your product creates value
Identify opportunities and risks early and avoid unwanted customer churn. Don't treat everyone the same - define individual health scores and apply them for the customer segments that match.
Share your expertise
Sometimes a personal experience that you get from a call, a support ticket, an email or an impression during a meeting is drawing a very specific picture about a customer's satisfaction with your product.
Never lose momentum and leave your own rating. See at a glance if another member of your Customer Success Team left a rating before and understand trends.
Understand portfolio health
See the performance and health of your customer portfolio at a glance. Identify KPIs that aren't met well enough throughout your entire portfolio and change your product in the right areas.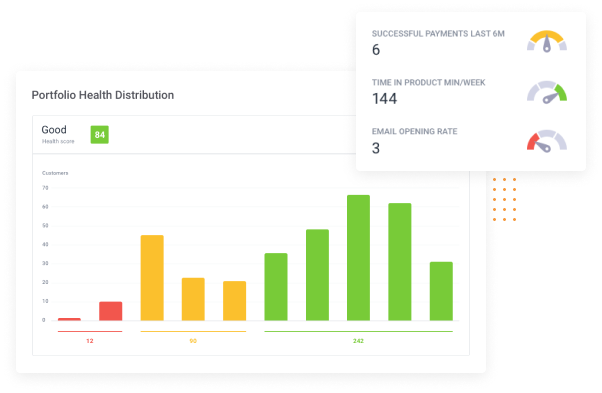 Get started with Custify
Deliver a better experience for your customers with fewer headaches for your team. You'll be set up in minutes.
It's risk-free. No credit card required.