Make sure your product creates value
Avoid customer churn by identifying opportunities and risks early. Individual health scores
and customer segments let you tailor the actions you take for each client.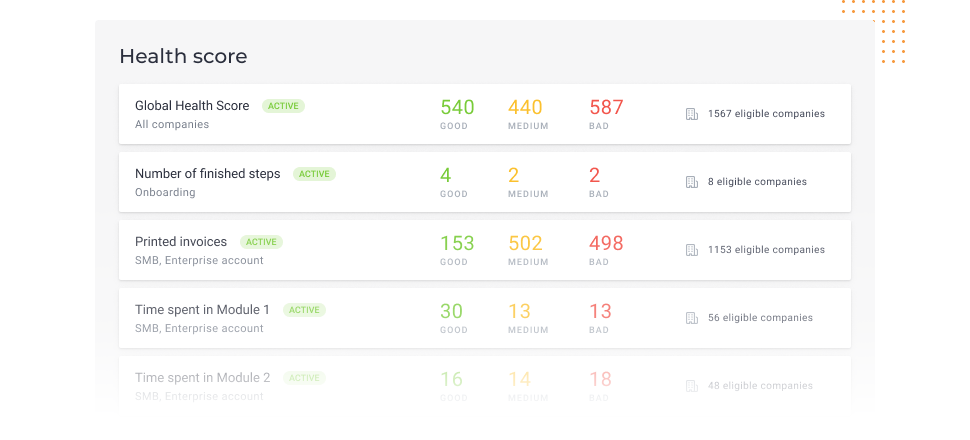 Share your expertise
Sometimes a call, support ticket, or email gives you clear insight into a customer's satisfaction with your product. Custify's easy ratings system lets you share your insights and expertise with other members of your team.
Be sure to check out your team members' ratings, too. You never know when a hunch could turn into a big customer success win.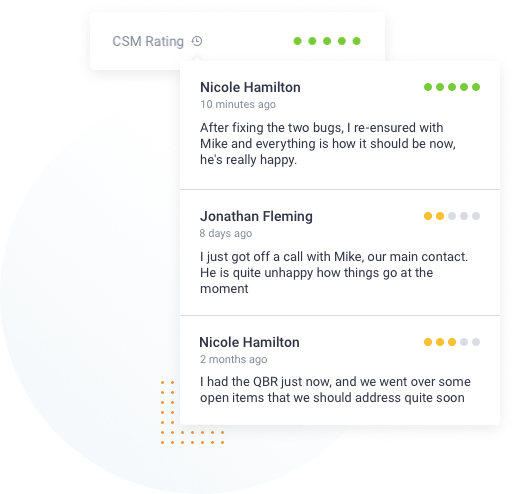 Understand portfolio health
See the performance and health of your customer portfolio at a glance. Identify KPIs that you're not meeting so you can change your product to better suit your customers' needs.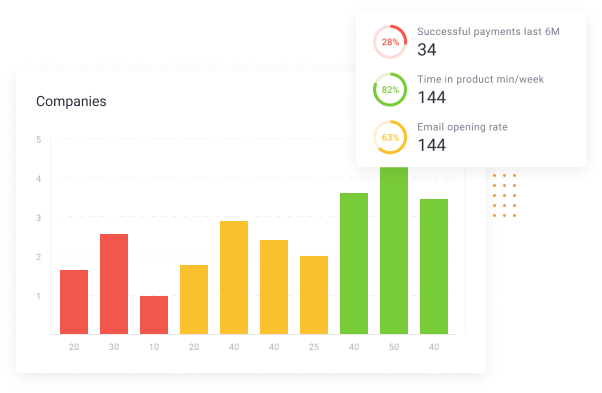 See if Custify is right for you.
A better experience for your customers, fewer headaches for your team. You'll be set up in minutes.
Reach out and schedule a free personalized demo.