Automate your customer success workflows
Create playbooks that automatically
send welcome and onboarding emails
assign accounts to team members
send messages to customers with low engagement
implement personalized renewal processes
notify you in response to your customer's behavior
and much more. Flexible workflows make your automation options nearly endless.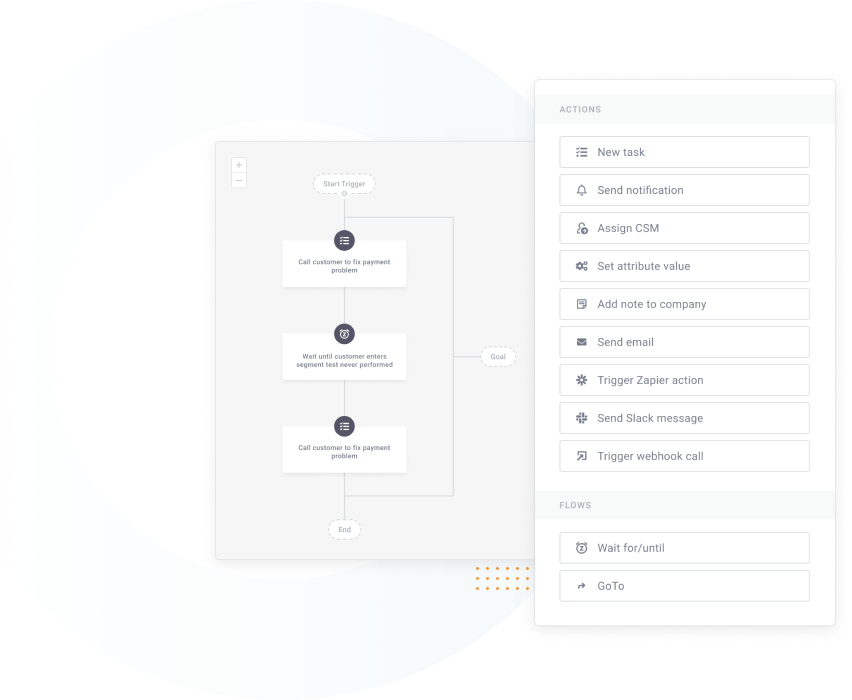 Treat your customers like individuals
Not every customer has the same needs. Treat them like individuals by segmenting your customer base into groups based on account details or usage.
Deliver the best services for each segment to maximize retention and expansion revenue.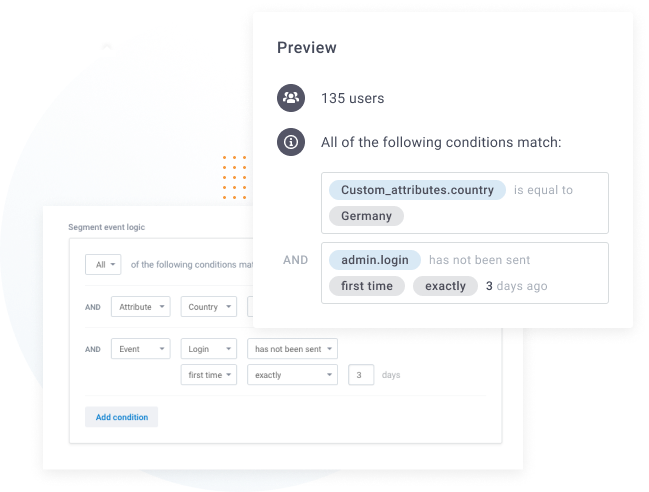 See if Custify is right for you.
A better experience for your customers, fewer headaches for your team. You'll be set up in minutes.
Reach out and schedule a free personalized demo.