Boost your efficiency
You can be more proactive when you know who to talk to and when. Identify trigger points when customers hit certain milestones so you can reach out. Tasks are created automatically by playbooks throughout the customer lifecycle.
Get everything you need to know about the customer at a glance. No need for lots of open tabs, different CRMs, or multiple systems. You can focus on what matters: your customers.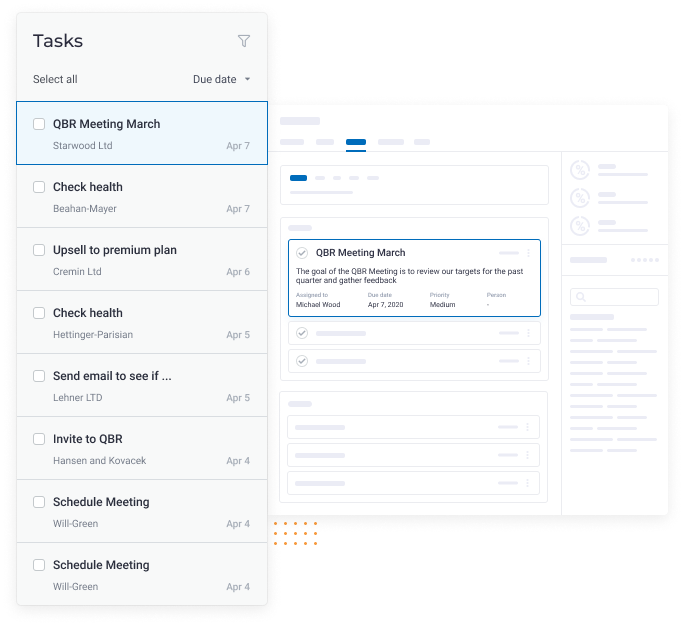 Stay informed
You need to know when a customer is stuck onboarding, at risk to renew, or about to churn.
Custify will tell you. Customize your alert channel to get a Slack message, email, or in-app notification. Never miss an important event again.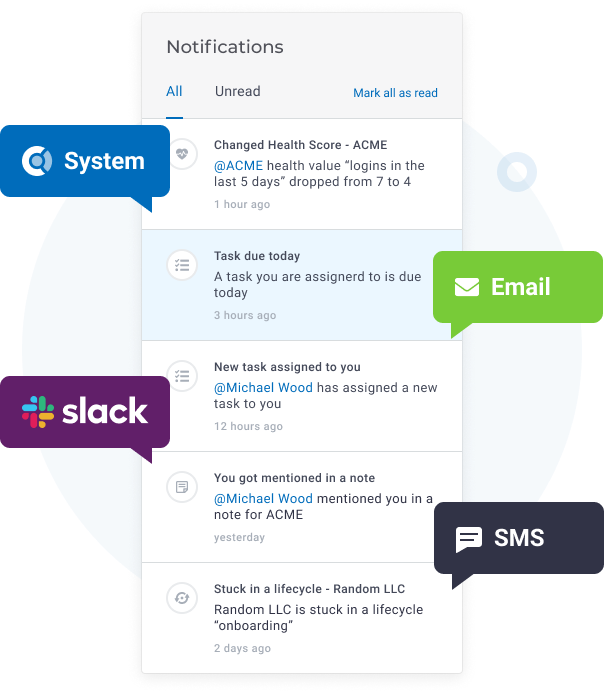 See if Custify is right for you.
A better experience for your customers, fewer headaches for your team. You'll be set up in minutes.
Reach out and schedule a free personalized demo.