How to Turn Customer Success into a competitive advantage
A single tool to ensure the success of your customers & your business. Let's see some reasons why you'll love using Custify's customer success management platform: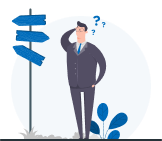 Prevent & Reduce Customer Churn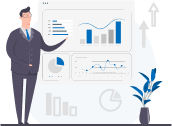 Get Insights into Client App Usage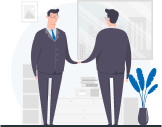 Analyze & Improve Onboarding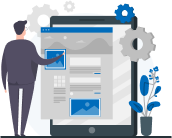 Automate and Simplify Tedious Tasks
360 View of All Customer Data
No more searching across multiple tools & spreadsheets for client data. Customize one view to fit your needs.
Track all existing customer touchpoints
Enhance cross-department collaboration & campaigns
Understand product feature usage and user onboarding
View Customer 360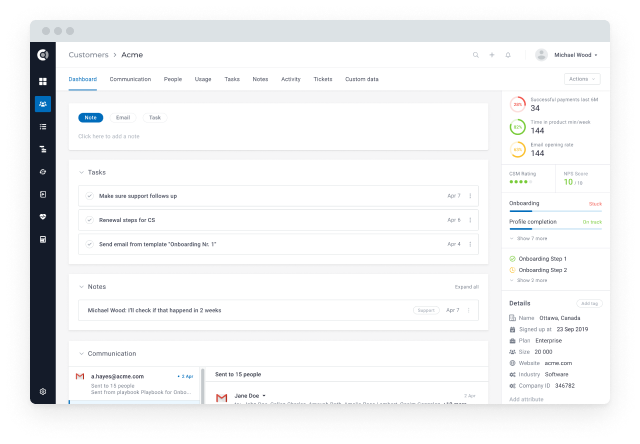 Customer Health Scores Adapted to Your Needs
Leverage your data in our customer success management platform to create personalized health scores specific to your KPIs.
Identify customer problems and predict churn
Prioritize customers who need your help the most
Find opportunities to upsell or cross-sell
View Customer Health Scores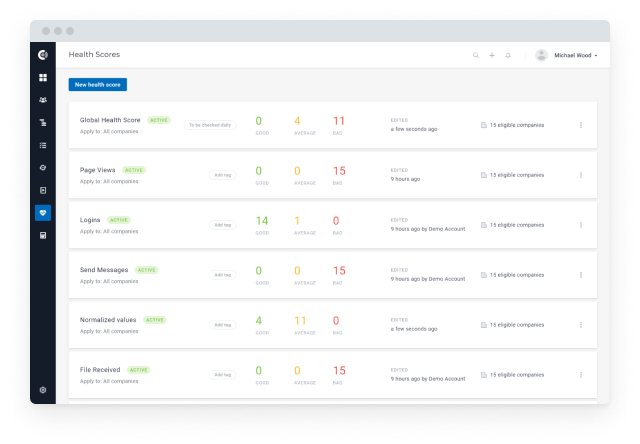 What Customers Say About Our Customer Success Platform
From growing SaaS businesses to large enterprises, Custify's customer success management platform helps teams around the world.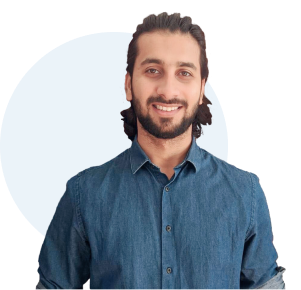 Custify helps us to identify upsell opportunities and churn risks very quickly. We now have better retention and a higher customer lifetime value. If you're looking for a CS tool, this is an easy decision.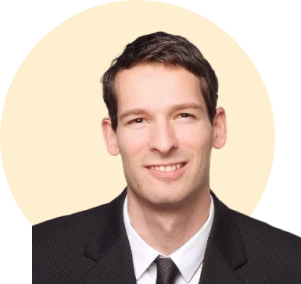 Custify helps our success team to strategically manage our customers' life cycle. We can now instantly identify churn risks and use a data driven approach to onboarding, product adoption and health scoring. Custify is a no brainer for subscription businesses.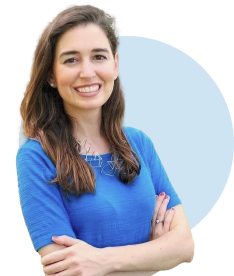 We saw ourselves reflected in Custify. Two small companies trying to really disrupt an industry and try to do something different. We were just excited to work with a company like that.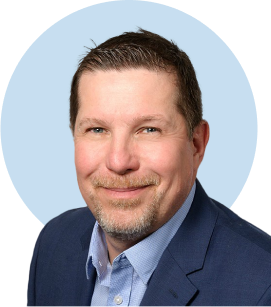 Custify helped us integrate their customer success management solution within weeks. We've gained a 360 degree view of our clients & it has allowed us to improve our customer focus and further refine our CS strategy. Their solution is scalable, easy to deploy and very user friendly.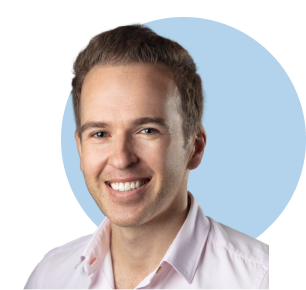 If you're going to integrate a brand new tool into your day-to-day operations, you want to make sure that the people behind the tool are the ones with whom you see yourself doing business for a number of years. We felt safe investing in Custify because we know that they care about the product and its functionality & performance.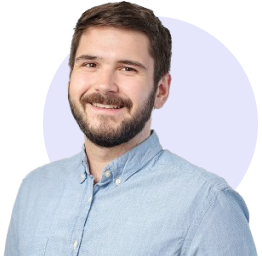 We've watched NRR grow steadily a lot over the past year, as we've doubled down on our customer usage, without increasing headcount. 90% of what we built is either an automated sort of email connection or automated task reminders.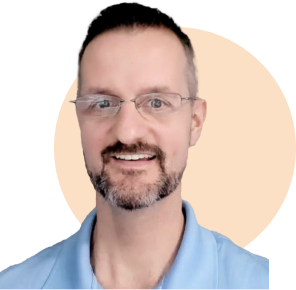 Our SaaS is quite complex and offers multiple integrated solutions. Even in this scenario, Custify has proven to be a great tool. Our CSMs get a holistic 360 view of each customer and their interactions. On top of this, their support exceeded all our expectations.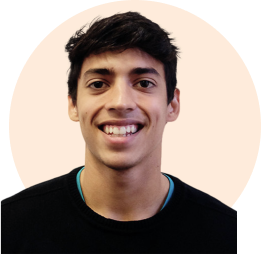 Since using Custify we could manage more customers per CSM and we could identify customers that needed our attention. It allowed us to be more proactive on a daily basis and automate manual tasks. The process became really streamlined and it helped us become better for our customers.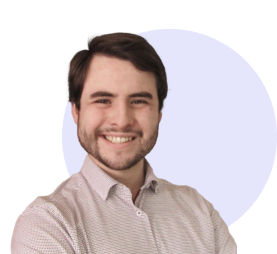 Custify freed up more time for our team to focus on the parts of the job that they enjoy and remove the manual tasks and the things that they don't particularly like doing quite as much.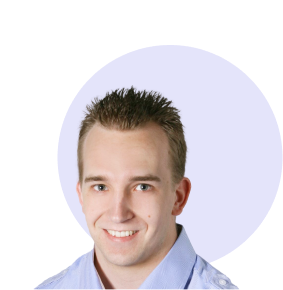 We use Custify to reduce unwanted customer churn. The setup was fast and easy for our tech team. Now our Customer Success Team can't live without Custify anymore.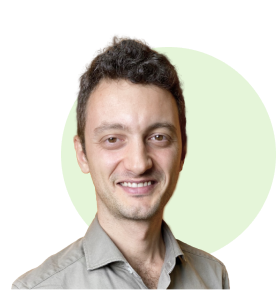 We feared that the integration would wind up taking a lot of developer time, but we finished in less than half a day thanks to Custify's concierge onboarding.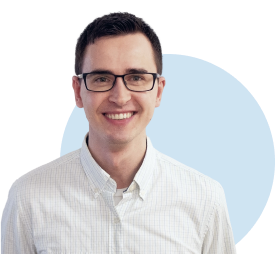 The most important aspect of working with Custify is that they are very keen to hear and act on customer feedback. Dialogue is key - new product releases often have features that are useful to us. Their CSMs, proactively reach out once feedback that was important for us, has been implemented.
Automate & Simplify with Playbooks
Stop wasting time on mundane tasks. Automate them with Custify CS software and free your time.
Automate welcome and onboarding emails
Implement custom renewal flows
Send alerts and set tasks for team members based on custom metrics
View playbook automation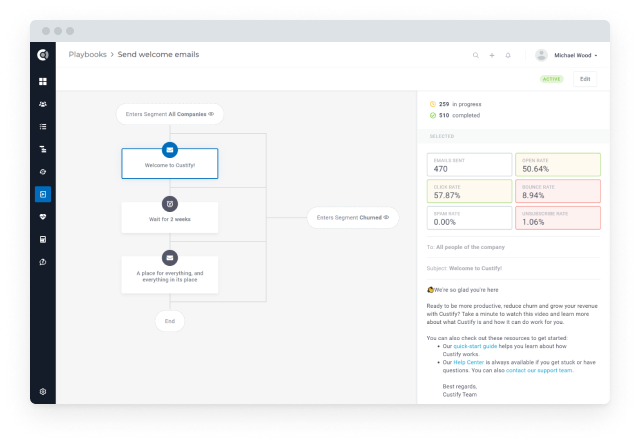 Simple Segments, Endless Possibilities
Create dynamic segments by connecting any data points like demographics, billing or app usage in our customer success software.
Create custom automation playbooks for each segment
Set custom health scores for a specific segment
Generate custom reports
View segmentation for customer success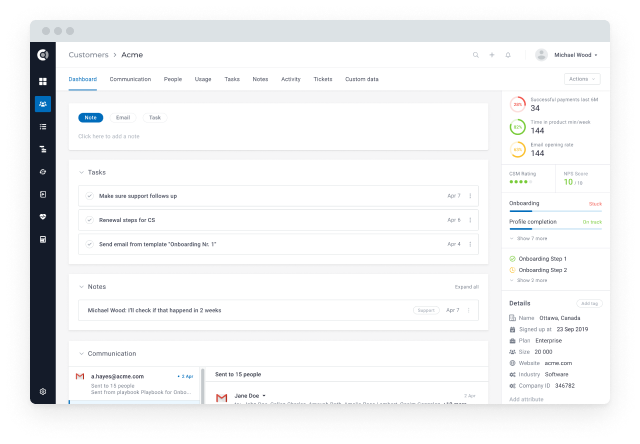 Understand Customer Lifecycles
Enable detailed customer interaction strategies and track related lifecycle metrics.
Track customer journeys and get a global view of their progress
Help clients that get stuck during onboarding
Define goals that they should meet, then get automatic alerts if they don't
View segmentation for customer success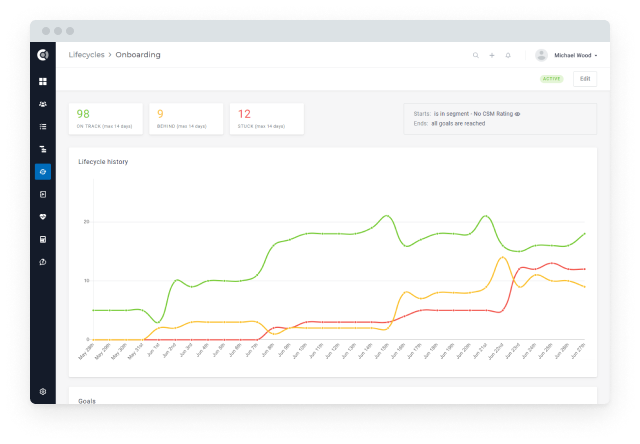 Find Upsell and Growth Opportunities
With this customer success platform, you will never leave another upsell opportunity on the table.
Identify the customers most likely to purchase additional services
Set automatic playbooks with personalized messages
Set alerts or auto-assign CSMs to accounts with potential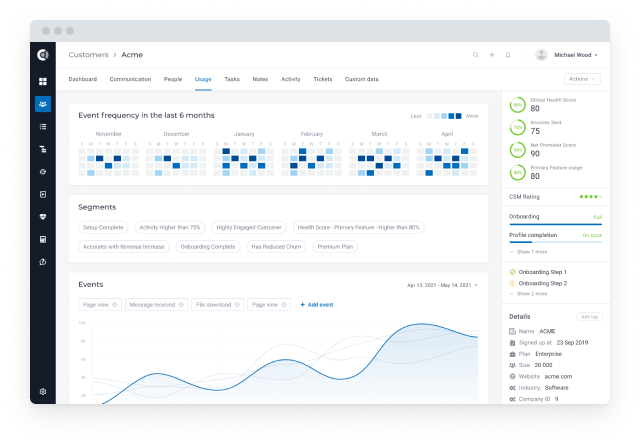 Usage Insights with Custom Dashboards
View customer data in custom KPI dashboards adapted to each team member.
Track health scores by their relevant segment
Identify churn risk and opportunities in one view
Monitor CSM performance and activity
View customer success integrations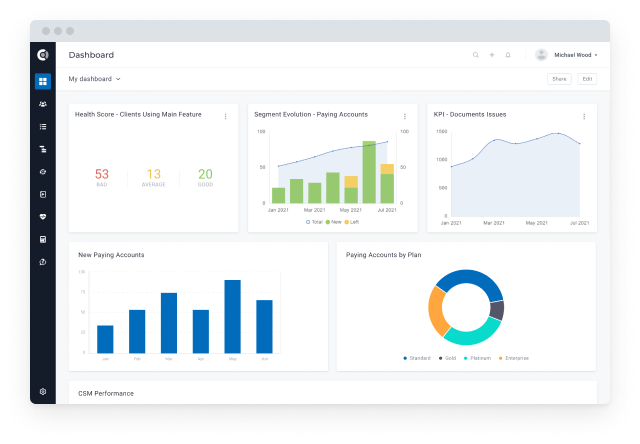 Easy Integration, Endless Possibilities
A customer success management platform is only as strong as its integrations and Custify is here to adapt:
Sync data from your tech stack in minutes
Get up and running without dev work with preset integrations
Need custom work? Our comprehensive API is the fastest way to get it done
View customer success integrations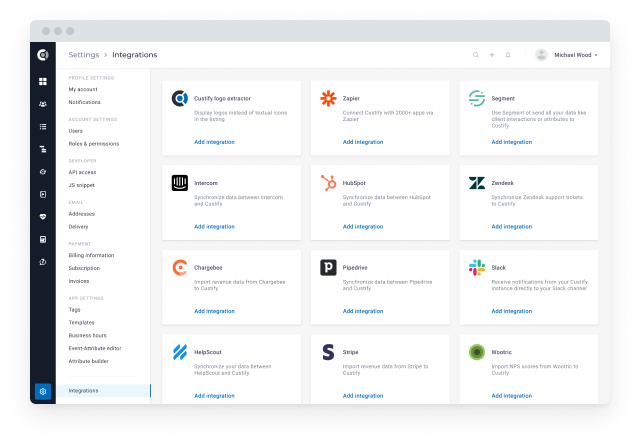 Learn Why Customer Success Teams are Switching to Custify
Set a custom demo today and take the first step to a best-in-class customer experience.
Risk free, no credit card.
Customer Success Resources, Not Just Software
Are you a customer success manager looking to enhance your team's performance? We've put our experience in writing these detailed guides.
EBook
A comprehensive free PDF guide to Customer Health Scores: everything there is to know about how to set and use them.
EBook
The definitive guide on SaaS churn: everything we know about preventing customer churn and reducing MRR churn with examples.
EBook
From lifecycle to onboarding & metrics, this is a comprehensive free guide with tactics and steps for developing your customer success strategy.