| Results | Status Quo | With Custify | |
| --- | --- | --- | --- |
| Customers Lost in the next 12 Months | ${quo_customer_lost} | ${cus_customer_lost} | |
| Revenue Lost in the next 12 Months due to churn | ${quo_revenue_lost} | ${cus_revenue_lost} | |
| Customers / CSM | ${quo_csm} | ${cus_csm} | |
| Assuming 100% growth, you would need this no of CSMs | ${quo_growth} | ${cus_growth} | |
| Labor Costs | ${quo_labor} | ${cus_labor} | |
| New Customers in the next 12 months | ${quo_new_customer} | ${cus_new_customer} | |
| New revenue in the next 12 months due to upsells/ cross-sells | ${quo_new_revenue} | ${cus_new_revenue} | |
Conclusions
Savings
Additional Revenue due to Churn Reduction

${add_revenue_churn}

Labor Costs savings due to increased productivity

${labor_cost}

Additional Revenue due to Upsells and Cross-sells

${add_revenue_upsell}

Cost of Custify

${cost_custify}

%
How long does it take to integrate Custify?
You want to get going as fast as possible right? We're here to set you up for success from day one. On average, implementing Custify takes less than a week, with only one day of dev time required.
Concierge Onboarding
This highly-appreciated service is offered for free with our Standard plan. In essence, we give you everything you need to get started, from high-impact strategies to configuring your data for you. From setting goals to training and onboarding your team, we stay by your side.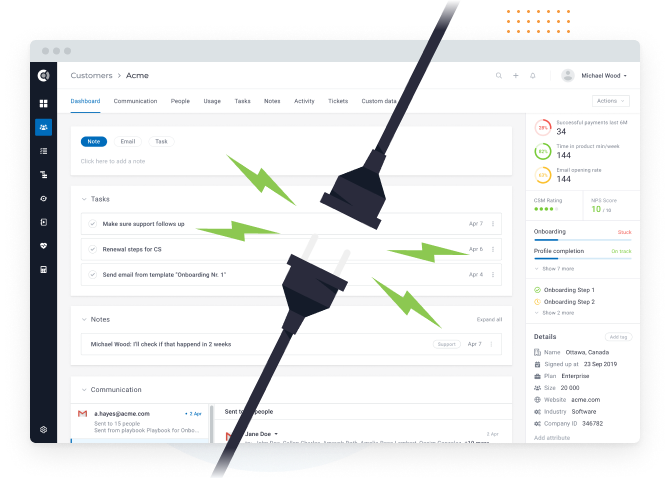 When will I start to see results?
From as early as 3 weeks after implementing Custify, you can start to see results. Of course, this depends a lot on your business and what you're looking to achieve with our customer success software.
On average clients, see as much as 50% churn reduction, 20% better onboarding and a productivity increase of at least 100%. Please get in touch for a free customer success consultation to discuss more.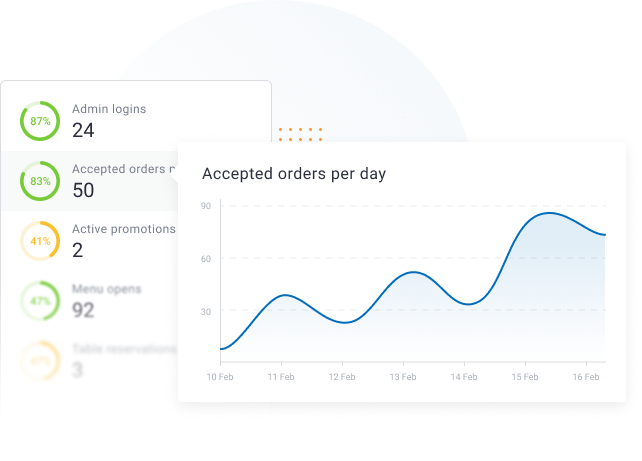 " Custify helped us integrate their customer success management solution within weeks. We've gained a 360 degree view of our clients & it has allowed us to improve our customer focus and further refine our CS strategy. Their solution is scalable, easy to deploy and very user friendly. "

" Our SaaS is quite complex and offers multiple integrated solutions. Even in this scenario, Custify has proven to be a great tool. Our CSMs get a holistic 360 view of each customer and their interactions. On top of this, their support exceeded all our expectations. "

" Custify helps us to identify upsell opportunities and churn risks very quickly. We now have better retention and a higher customer lifetime value. If you're looking for a CS tool, this is an easy decision. "

" Custify helps our success team to strategically manage our customers' life cycle. We can now instantly identify churn risks and use a data driven approach to onboarding, product adoption and health scoring. Custify is a no brainer for subscription businesses. "

" We use Custify to reduce unwanted customer churn. The setup was fast and easy for our tech team. Now our Customer Success Team can't live without Custify anymore. "

" We feared that the integration would wind up taking a lot of developer time, but we finished in less than half a day thanks to Custify's concierge onboarding. "
Join our quickly growing community today.
See if Custify is right for you.
A better experience for your customers, fewer headaches for your team. You'll be set up in minutes.
Reach out and schedule a free personalized demo.