Ensure Product Adoption and
Reduce Churn
Your signups have already invested time. Make the most of those signups by helping them be successful.
Understand Your Customer
Lifecycle
Increase customer satisfaction during onboarding, ensure contract renewals, and turn customers into advocates.
Identify upsell opportunities
to expand
Your most successful accounts are likely to expand. Reach out to them to upsell and grow your business.
---
Turn customers into advocates
Word-of-mouth is the best marketing you can get. And successful customers are the most likely to share their stories.
Proactively manage your customers
in real-time
We use Custify's Customer Success Software to reduce unwanted customer churn. The setup was fast and easy for our tech team. Now our Customer Success Team can't live without Custify anymore.
OLIVER AUERBACH, FOUNDER
GLORIAFOOD
We feared that the integration would wind up taking a lot of developer time, but we finished in less than half a day thanks to Custify's great support and docs.
Razvan Visan, co-founder
socialinsider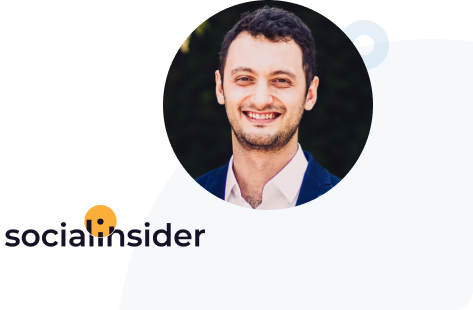 Learn more about Custify's features
Get started with Custify
Deliver a better experience for your customers with fewer headaches for your team. You'll be set up in minutes.
It's risk-free. No credit card required.