Attending events and conferences is a must for any customer success professional. These events offer you amazing opportunities, including networking with other experts in your field of work.
In-person events have been a rare occurrence in 2020 and 2021. However, 2022 might be the year in which we make up for the lost time. Considering that December is the month in which all companies set their budget for next year, we've prepared a list with the best in-person customer success events and conferences.
Since not all events will be hosted in-person, we'll also add a list of the most insightful conferences and webinars you can attend virtually. Let's see what 2022 has in store when it comes to events.
Best in-person customer success and SaaS events 2022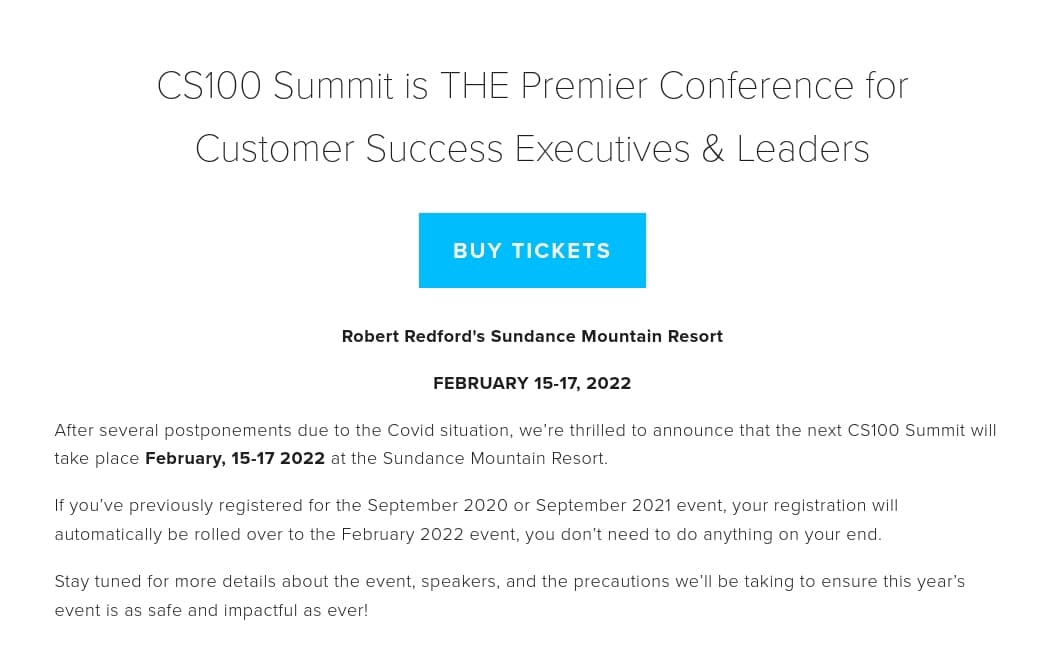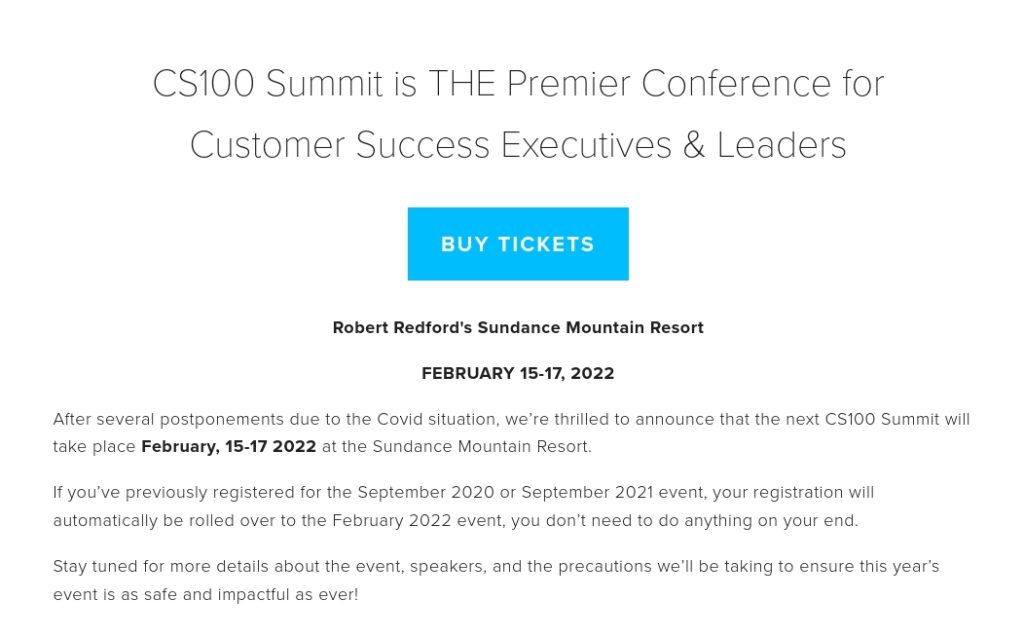 When: February 15-17, 2022
Where: Robert Redford's Sundance Mountain Resort, Sundance, Utah
The 5th annual CS100 Summit was rescheduled and it's going to be held as an in-person event in February 2022. Due to the COVID-19 pandemic, a lot of in-person events were canceled or postponed, including the CS100 Summit. However, in 2022, it seems like many of these customer success conferences are going to take place in person.
At the CS100 Summit, you will be able to network with some of the best customer success executives. Since it is known as the premier customer success conference you can expect to learn a lot about recent trends in the CS world. Also, top leaders and innovators in the customer success field will offer pitches and panels where you will be able to learn more insights. If you already bought tickets for the 2020 or 2021 conferences you don't have to do anything because those tickets are still available. If you don't have a ticket, you can buy on directly on their website.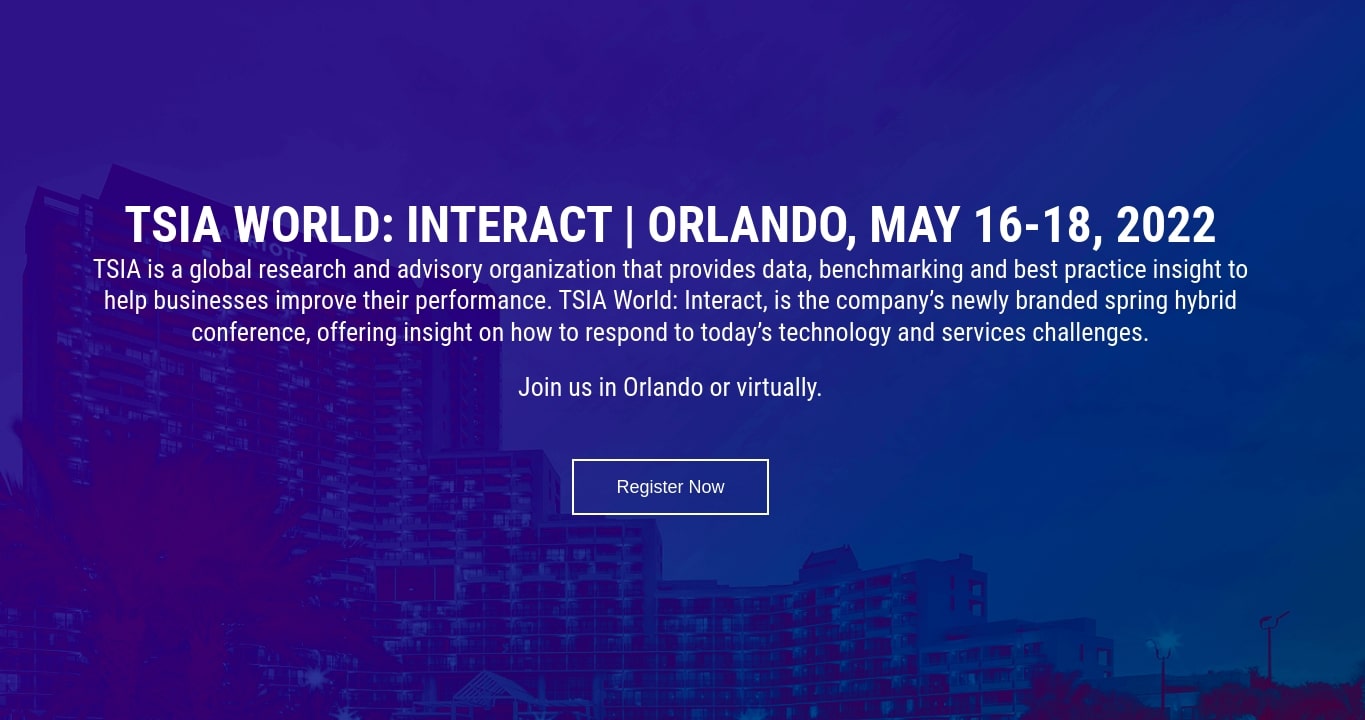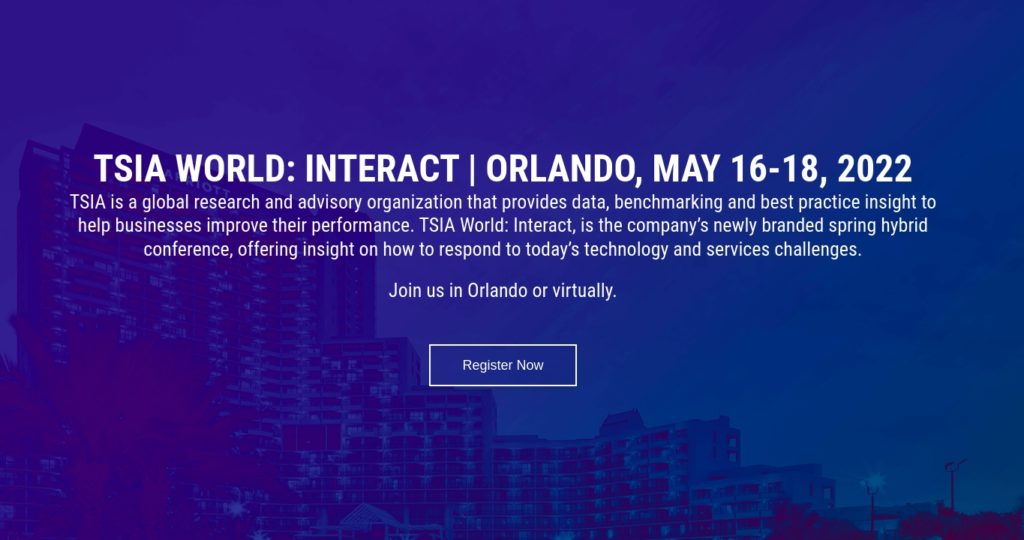 When: May 16-18, 2022
Where: Orlando World Center Marriott
In 2022, you will be able to attend the TSIA World Conference both virtually and in person, depending on your availability. The TSIA conferences take place semiannually and the second one in 2022 is going to be on October 17-19, 2022.
At this conference, you can gain a new perspective on where global businesses are going. Some of the most appreciated topics that are going to be approached at the conference include:
Customer success
Customer growth and renewal
XaaS Channel optimization
Subscription Sales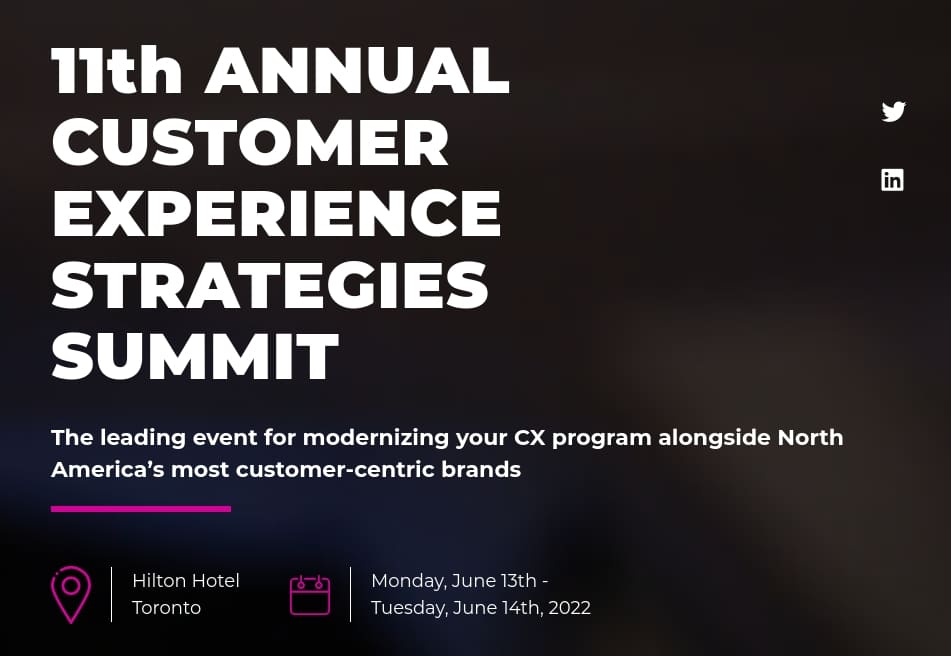 When: June 13-14, 2022
Where: Hilton Hotel Toronto
The Customer Experience Strategies Summit 2022 is dedicated to cX execs looking to create transformational experiences that increase profitability across the entire customer journey.
The Customer Experience Strategies Summit 2022 covers topics such as:
IoT: Enable large-scale system and process changes
Customer Satisfaction: Address performance gaps and build trust
Frontline Engagement: Deliver next-level customer care and service excellence
Chatbots: Improve efficiency, quality and resolve complaints
Culture Resilience: Sustain a committed customer-centric culture
Omni-channel: Optimize impact and consistency across touchpoints
Loyalty Programs: Increase client retention and drive profitability
Big Data: Conquer your challenges with big data
Social Activation: Emphasize personalization and build brand awareness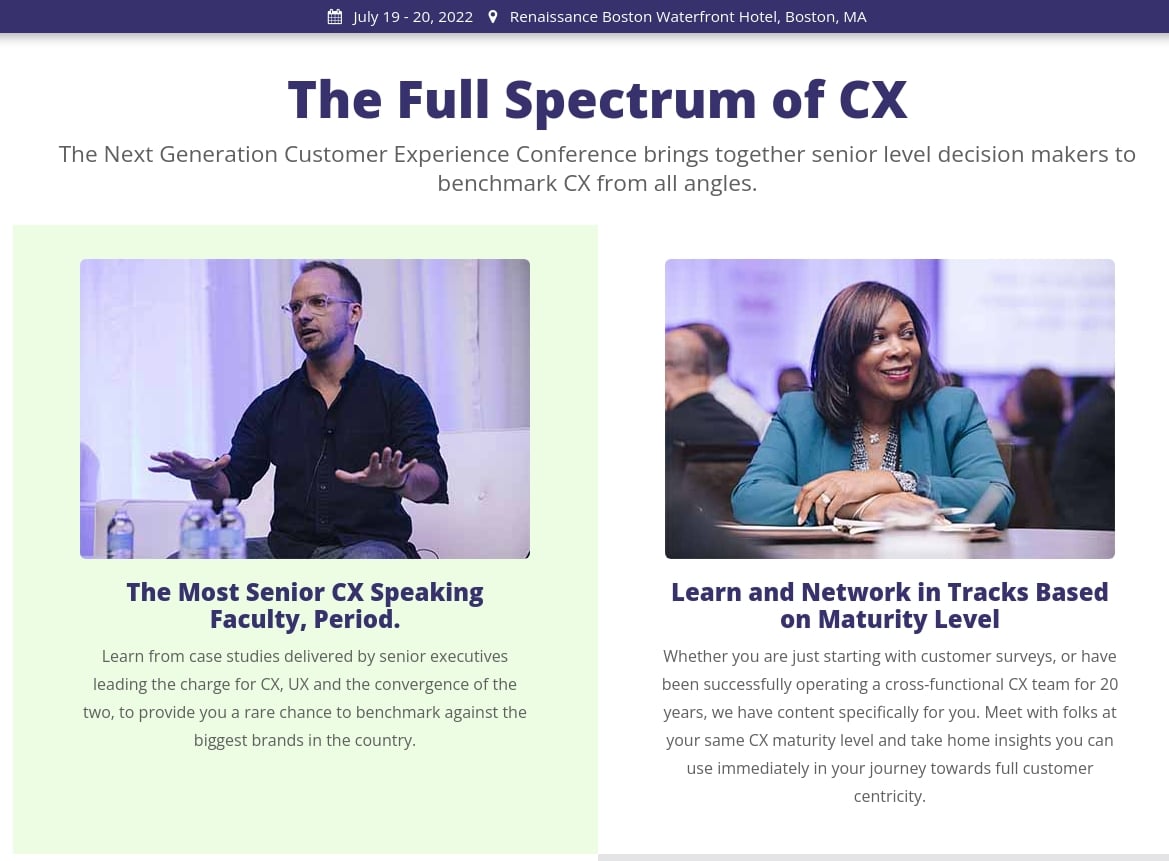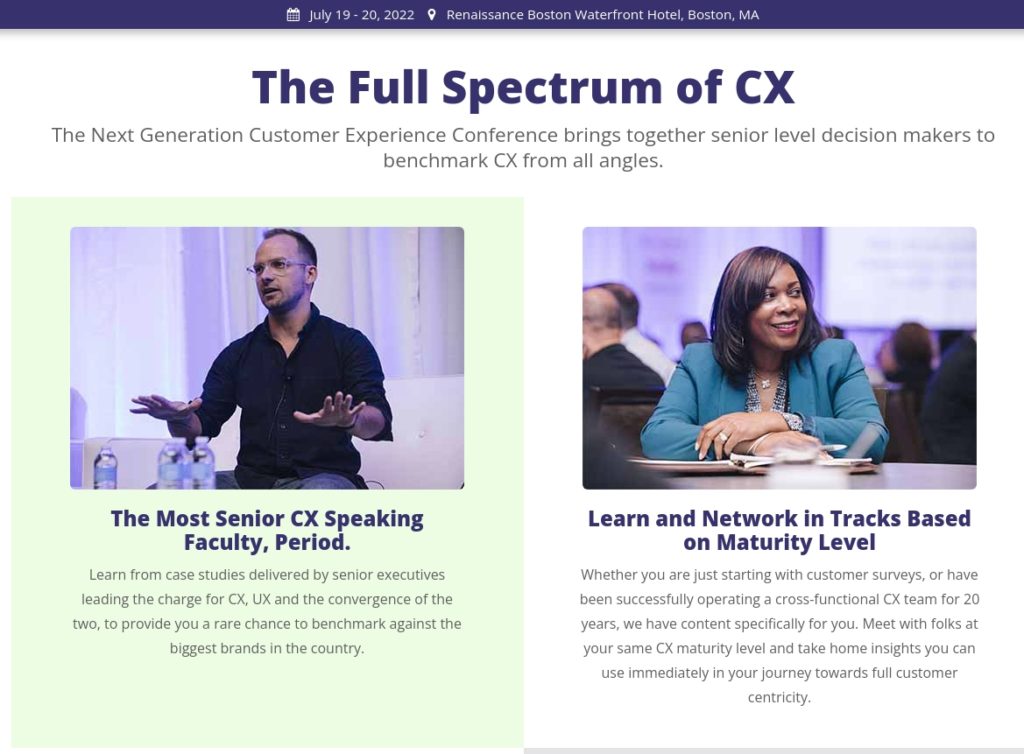 When: July 19-20, 2022
Where: Renaissance Boston Waterfront Hotel, Boston, MA
The NGCE conference was founded in 2011 and since then it has gathered hundreds of customer experience professionals and experts. Since customer experience is now the number 1 businesses differentiator, this conference is a must-attend in 2022.
Be ready to meet senior-level decision-makers in the customer experience industry that can offer amazing insights. Network with CX professionals and learn more about the most important trends in the field. Register for the conference and check out the 2020 agenda to see what to expect.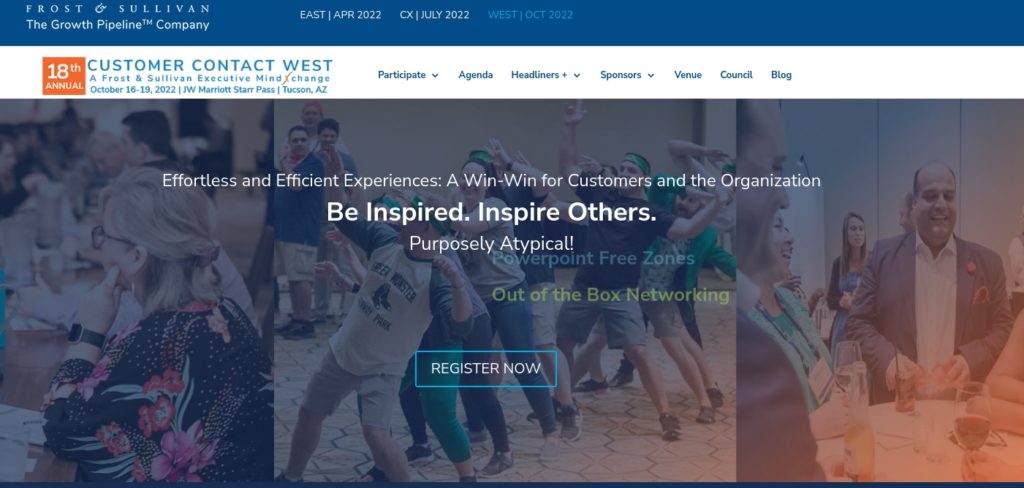 When: October 16-19, 2022
Where: JW Marriott Starr Pass, Tucson, AZ
Join the Customer Contact West event if you want to attend an interactive event like no other. As you know, customers expect more from your business. This event will offer you amazing insights and resources that will help you better care for your clients.
Enhance customer experience and learn the latest trends in the industry at the Customer contact West conference in 2022. You can register for this event directly on their website.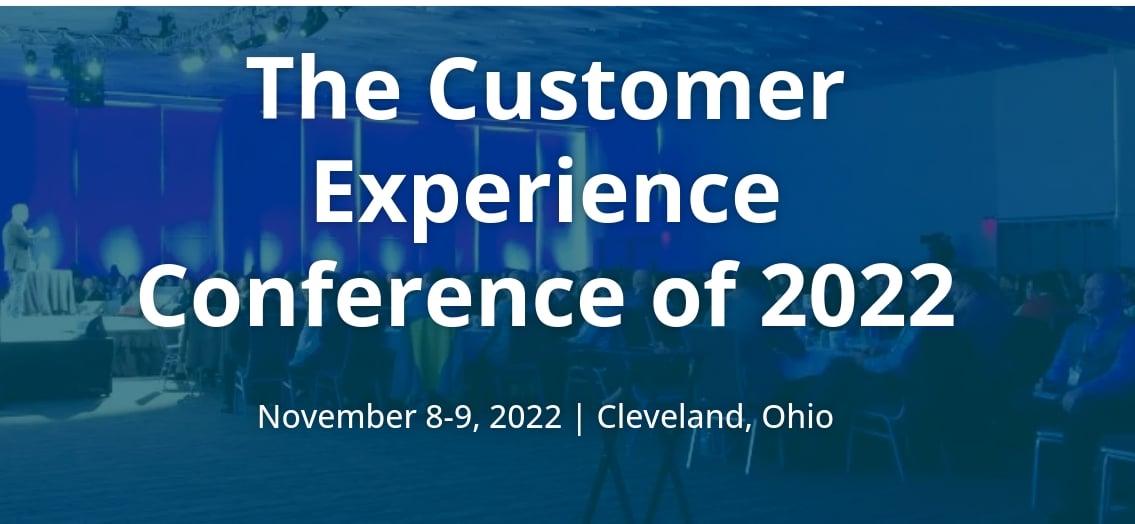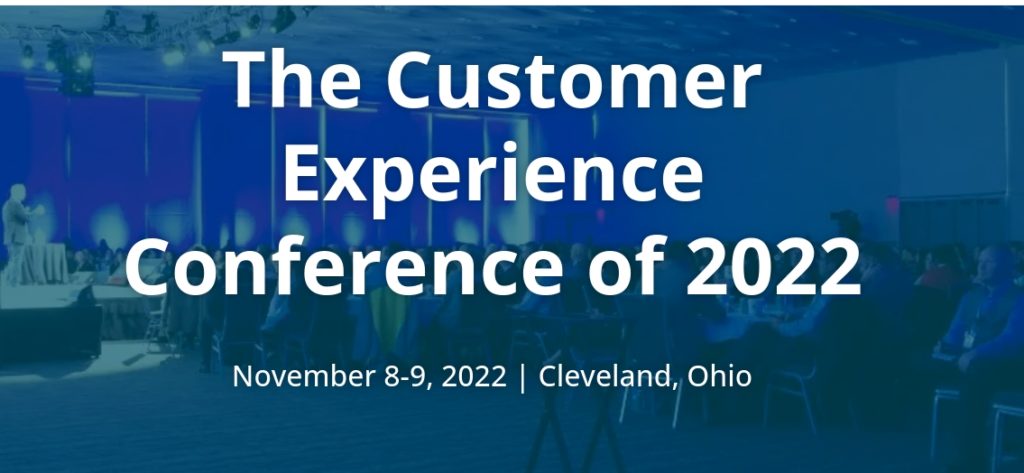 When: November 8-9, 2022
Where: Cleveland, Ohio
Another great event that customer success and customer service professionals should attend is the Customer Service Revolution conference. In the last 12 years, this has become one of the most important events to attend if you are in the customer service industry.
The event offers great resources that will allow you to up your game and offer better services to your customers. Hundred of business leaders and CS professionals are expected to gather for this event in November 2022. At the moment, there aren't any speakers announced.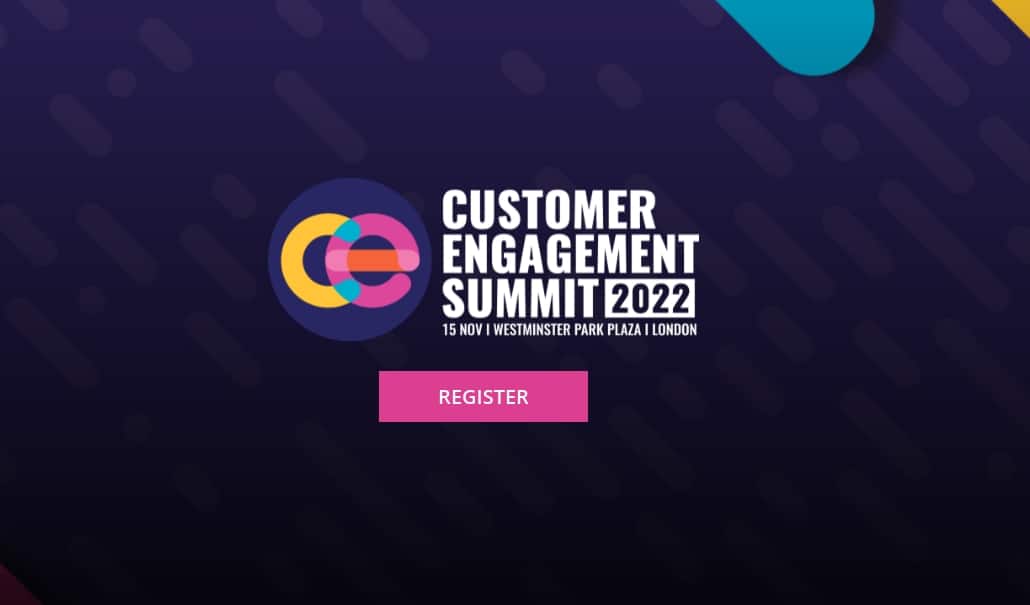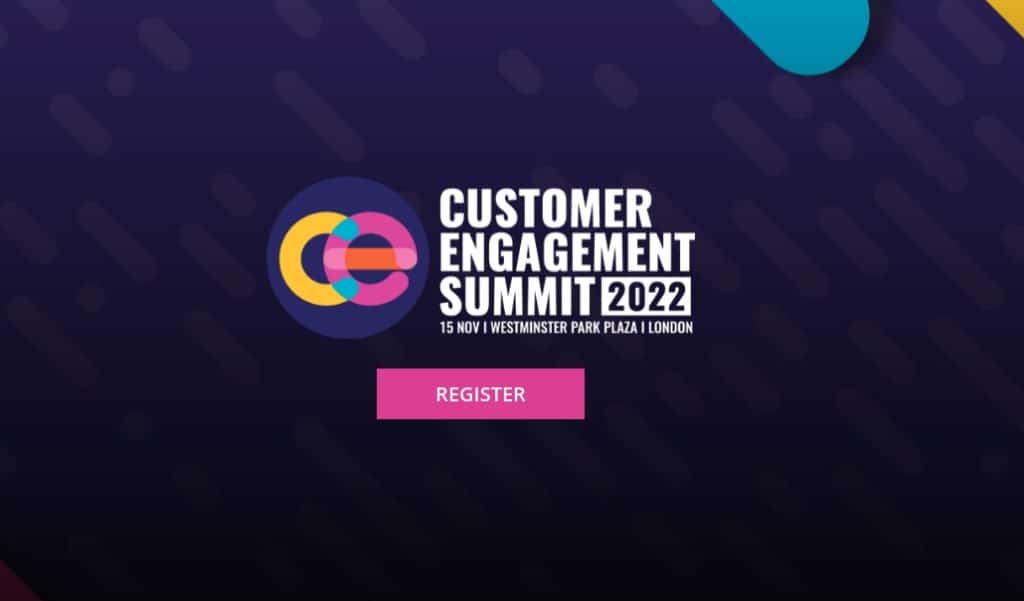 When: November 15th, 2022
Where: Westminster Park Plaza, London
This one-day event is the most well-known European customer engagement conference. Check out the latest CX innovations and learn from real-life case studies presented by brands and top-level speakers.
Some of the topics covered at this conference include:
Customer engagement transformation
Engaging with the Digital Customer across the Enterprise
CX Marketing
Innovative and Disruptive Strategies in CX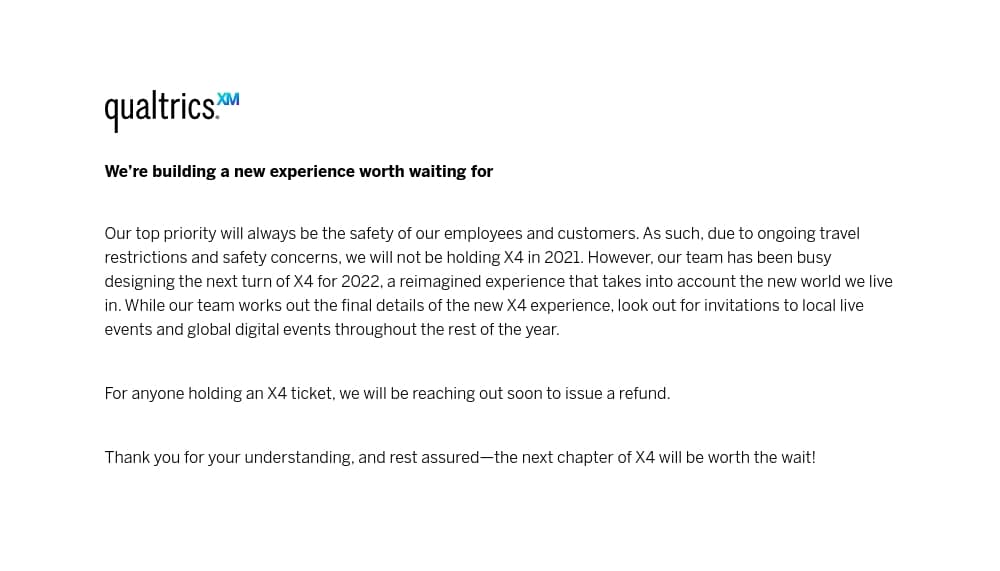 When: TBA
Where: TBA
The X4 Experience MGMT Summit is another customer success event that was rescheduled. Unfortunately, at the moment, there isn't a date and a location for the summit. Back in 2019, at the latest X4 summit, there were top speakers, including Michelle Obama and Arianna Huffington, founder, and CEO of Thrive Global.
Sign up for updates if you are interested in attending the X4 The Experience MGMT summit in 2022.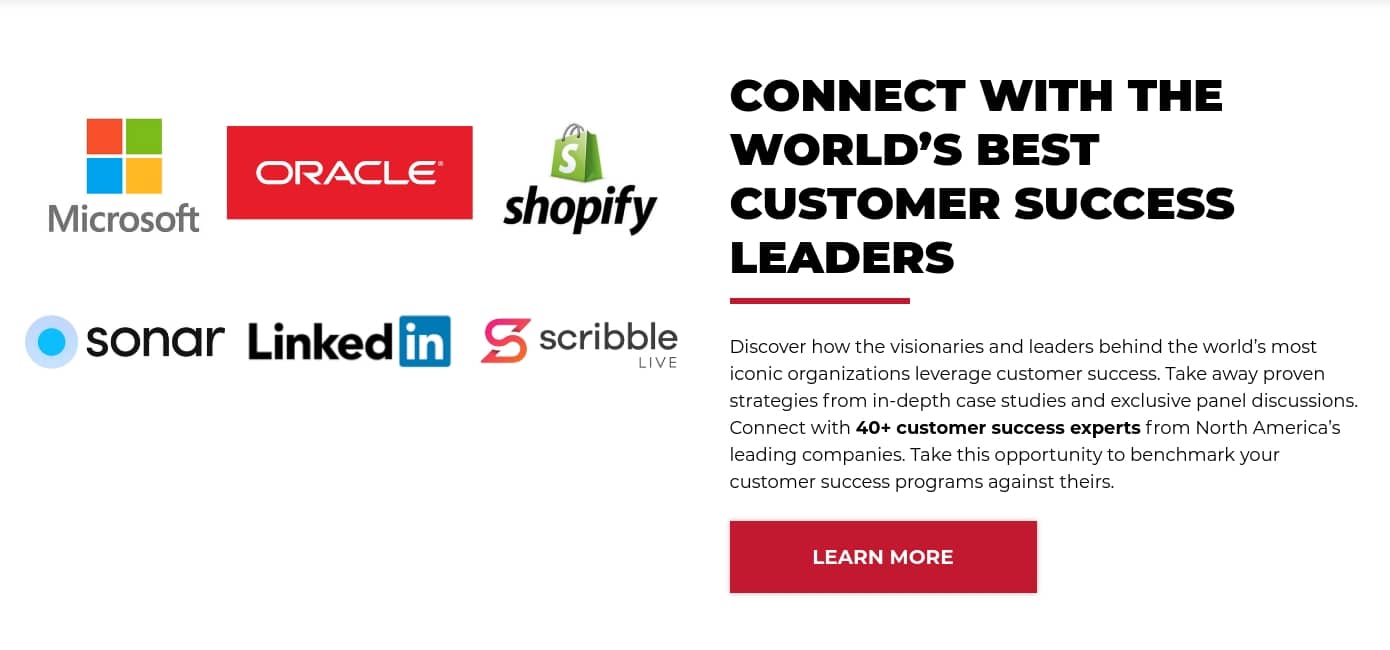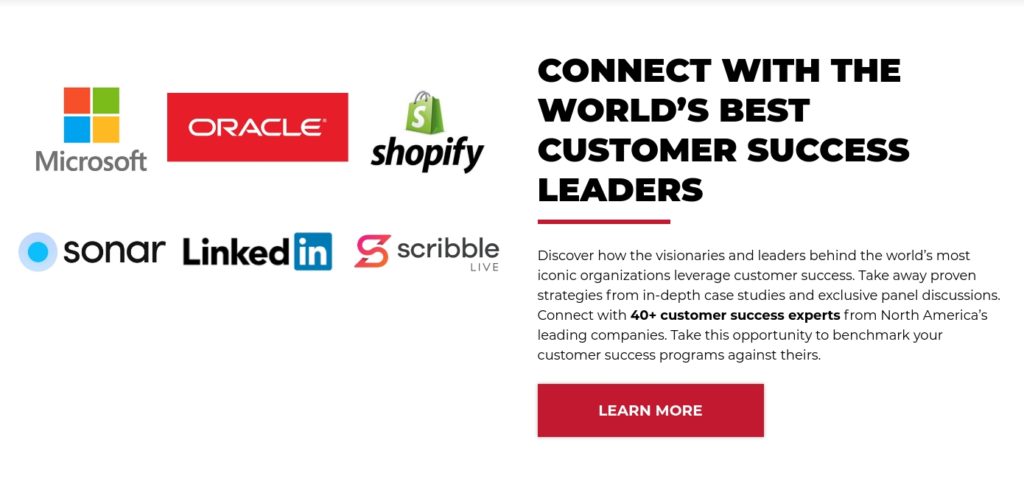 When: TBA
Where: TBA
The Customer Success Summit 2022 is dedicated to the theme "Uncover the secrets to recurring revenue and boost customer lifetime value with Customer Success.".
The Customer Success Summit 2022 covers diverse topics, such as:
CS potential
Automation via AI, data, and CS technology
The gap between your CS and CX professionals
Profitable and stable client relationships
Embedding team culture to gain quick wins in CS implementation
At the moment, the 2022 summit hasn't been officially announced.
Virtual events and webinars to join in 2022
When: January 19, 2022
Why should you join?
During this event, you will learn how to create the ideal customer profile from scratch. Also, you will gain more insights on how to build your own CS team.
When: February 9, 2022
Why should you attend?
This roundtable will help you find out the best way to educate your organization about the CS team. During this live online event, you will learn the benefits of working closely with other departments from your organization.
When: February 23, 2022
Why should you join?
Discover the benefits of capturing customer feedback and how you can improve the way you request customer feedback. Also, you will find out why it is motivating to share customer feedback internally and what are the best channels to do so.
When: March 29-30, 2022
Why should you join?
An interactive platform that promotes a balance between thought leadership and networking with dedicated time for both
A virtual exhibit booth to showcase your brand, set up meetings, and demonstrate your expertise
Engaging sessions with Q&As and polls (available on-demand for ongoing lead capture)
When: May 18-19, 2022
Why should you join?
The customer of the future.
What do customer service strategies look like in the future?
Conversational Business – The interaction of AI and digitization in customer service
Customer service excellence – management and control for sustainable success
The importance of attending customer success events
Now that you know what are the top customer success events to attend in person or to join online, let's see why it's important to be present there. Attending industry events comes with many advantages, including:
1. Find the latest trends in the industry
Maybe the most important benefit of attending this type of event is that you can find out the newest trends in the industry. It will help you better understand the market and the desires of your customers.
2. Network with other professionals
Secondly, by networking with other professionals and experts from your industry you can get new perspectives on how to better your business. Also, it's great to create new connections for future ventures. Don't forget to carry your business card to network with ease.
3. Catching up on the latest innovations and technologies
We live in a technological world, which means you need to keep up with the latest technologies and innovations. This will help you stay on top of the competition because you will use the best solutions available for your clients.
Improve your knowledge, learn from real-life case studies, see what other professionals are offering their customers, and upgrade your business operations by attending events, conferences, and webinars.