More articles written by Victor Antiu
Webinars
In this customer webinar we dive into the remarkable story of how Forecastr significantly reduced churn by 50% through a strategic application of Custify's insights.
Guides
2023 survey on the state of customer success teams with statistics and insights into challenges and difficulties faced by CS/CX staff face every day.
Get more insights!
Don't miss a post. Sign up for our weekly newsletter.
Webinars
Discover the impact of the onboarding process on your net revenue retention (NRR) in our new webinar session. …
Webinars
In today's webinar, Anita Toth, Chief Churn Crusher, talks more about customer interviews. In this comprehensive article, you'll …
Webinars
In today's webinar, Efehan Çelik, customer success manager at UserGuiding, debunks some of the most common user onboarding …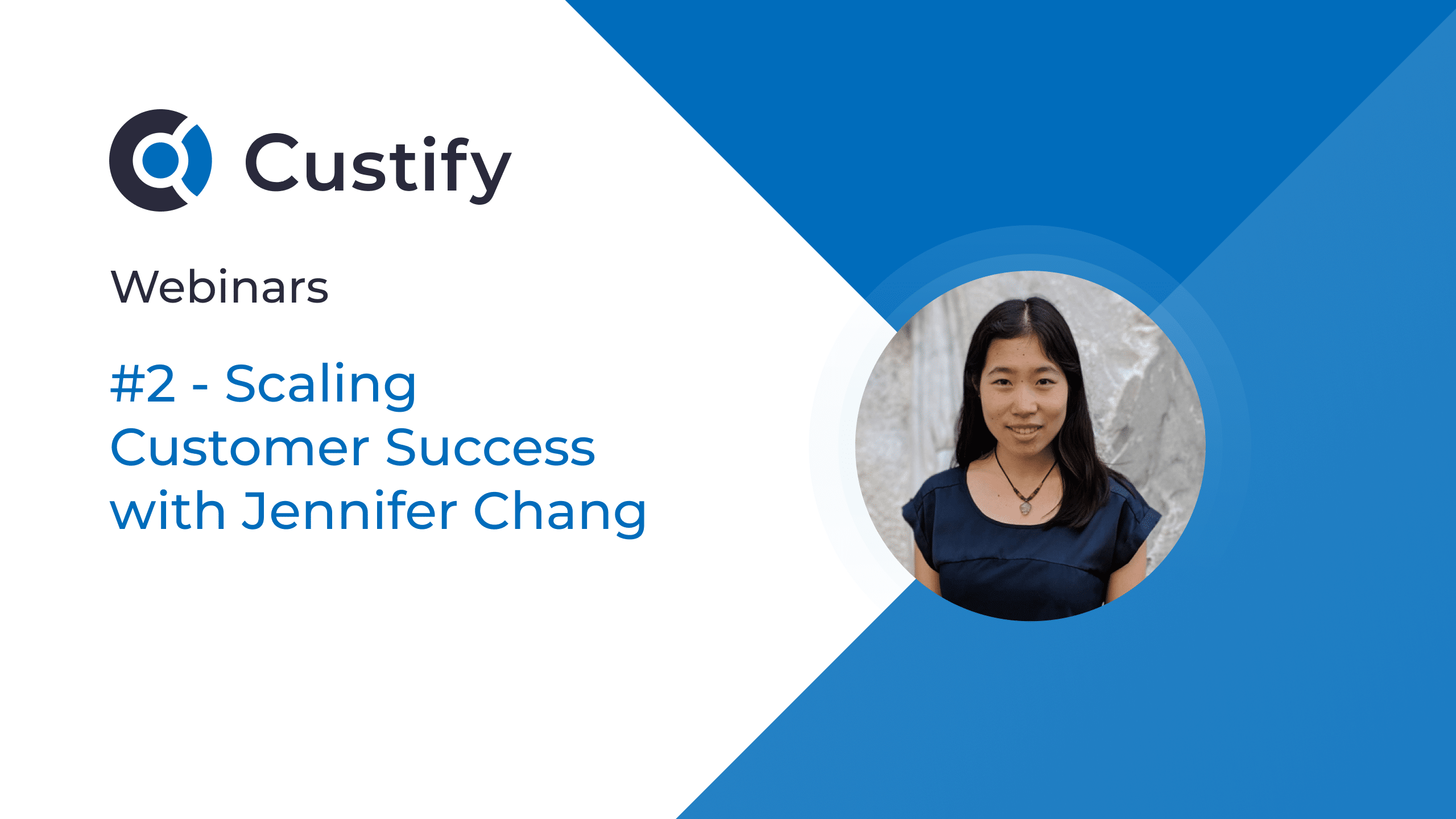 Webinars
What mistakes should you be avoiding when scaling your customer success operations? We talked to Jennifer Chiang, author …
Webinars
What's the role of Customer Success in a product-led, self-service scenario? As the PLG model is dominating the …
Tools
Sales tools are no longer just a "nice-to-have" today. They help sales reps do so much more, by …
Customer Success
We've made a new list for 2023! Check it out here. Attending events and conferences is a must …
Customer Success
Last year's impact on the customer success industry was significant, to say the least. Businesses are progressively grappling …
Best Practices
On our blog, we often talk about the importance of having a great onboarding process. That's because, during …
Customer Success
A comprehensive article and free PDF guide to Customer Health Scores: everything you need to know about how to set them up in one place.
Tools
There are many product tour apps & software to pick from. You may already know of Intercom or WalkMe. Check out our list to discover more tools and their features!
Tools
Looking for the best customer feedback tool for your business? SurveyMonkey and UseResponse are just two of many options. Read our list to discover more!
Tools
We've reviewed the best free live chat software & made a list to help you decide on the right choice for your needs. Check out our list!