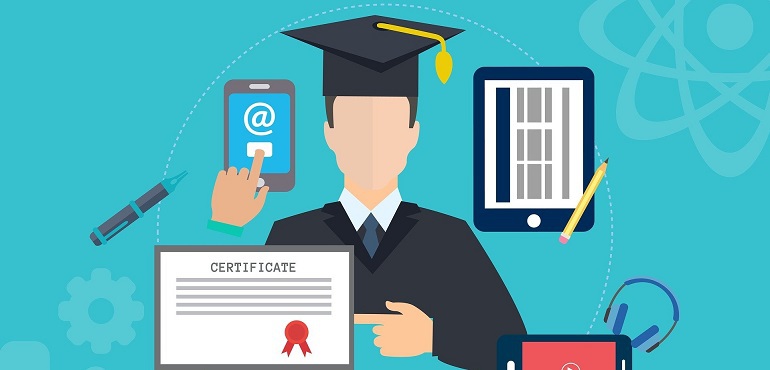 Whether you're planning to start a new career in customer success or upgrade the skills and knowledge you already have on the subject, there are plenty of customer success courses out there that can help you achieve just that.
So many, in fact, that it might be difficult to choose just one. This is why we've put together a list of our favorite courses, grouped into trainings (for those who only want to learn more) and certifications (for those who need a formal document that will enable them to practice customer success).
So without further ado, here are the customer success courses that have made our list:
Trainings
Since this course doesn't require previous experience, it's a great start for beginners who want to learn the basics of customer success.
This training will get you through plenty of practical exercises and quizzes, so by the end, you'll be able to create, measure, and improve customers' journeys.
Price: 30 EUR
Duration: 3.5 hours
Rating: 3.9/5
If you're looking to start a new career in customer success, then this is a great course to take. You will learn more about what will be expected of you as a Customer Success Manager, how to write your resume, and how to prepare for your interview, so you get your dream job from the first try.
Price: 50 EUR
Duration: 1.5 hours
Rating: 4.5/5
Though anyone can enroll in this course, we think it is better suited for those of you who already have experience in this field and want to learn new engagement techniques that they might not have thought about before.
By the end of this training, you will be able to separate customers, customer insight, personas, propositions, and customer journey mapping. Also, you will try new tools that can help you improve your company's customer engagement.
Price: 35 EUR
Duration: 1.5 hours
Rating: 4.4/5
This course is aimed specifically at those who want to leverage the power of social media to improve their customers' experience.
Not only will you learn how to listen to your customers (by making sense of all the data you can gather), but, by the end of the course, you'll also be able to create a winning social media strategy for your company.
Price: 35 EUR
Duration: 1 hour
Rating: 4.7/5
Knowing how to ask for and gather feedback is one of the most important skills a Customer Success Manager should master.
Once you complete this training, you will be able to identify gaps in your service and come up with solutions to fill them and create a strategy to proactively manage complaints before they arrive.
And the best part? This course is completely free.
Price: FREE
Duration: 38 minutes
Rating: 4.2/5
If you already have previous customer success experience, this course will help you deepen your knowledge.
By the end of this training, you'll be able to scale your company's customer success strategy and align customer success with the other departments in your organization.
Price: Free if you have a LinkedIn Learning Subscription
Duration: 1 hour

If you're not sure whether a career in customer success is the right choice for you, this program will help you find out.
The course is free and it only takes one hour to complete, so this is the perfect chance to get your feet wet with customer success before committing to an in-depth certification program.
Price: FREE
Duration: 1 hour

Certifications
SuccessTRAINING is a training and certification program powered by SuccessHACKER. Unlike other certifications on the market where you pay a one-time fee, they offer access to training modules on a monthly or annual basis.
Also, you can choose whether you want to enroll in the course alone or as a team. This can be a major benefit for companies because everyone can grow together, instead of one person having all the knowledge.
Price: starting from $49/month
Duration: on going

This is a very thorough program. According to The Success League, by the end of the course, you will learn "everything there is to know about customer success".
Unlike SuccessTRAINING's course, which is updated on demand, The Success Leagues' program resembles a college course and takes 4 months to complete.
Price: from $175
Duration: up to 16 classes

Another program that follows the college course structure is the Graduate Certificate in Customer Success Management by RMIT Online. The course takes 12 months to complete (but you can also opt for an accelerated growth version of 6 months) and it covers the latest approaches in marketing, technology, leadership, analytics, sales, and business strategy
Price: $13,680
Duration: 1 year (6 months accelerated)

Everyone has encountered a difficult customer at least once in their career. This program is different from others because it focuses on customers who are unhappy with your business.
Knowing how to deal with them so the situation doesn't escalate is an invaluable skill, because, at the end of the day, the customer is not always right. By the end of this program, you will know how to handle three different types of unsatisfied customers by using five specific techniques for handling demanding or stressful customers without impeding the customer's goals and risking potential churn.
Price: $800
Duration: 1 day

This Bootcamp is not for those who are new to the field of customer success. Instead, it's a coaching opportunity for those who already have a customer success program in place and want to either diagnose problems or take their departments to the next level in terms of best practices.
Price: custom
Duration: custom

This is another subscription-based ongoing professional development program. So if you're looking for continuous development and not just a one-time training, this program is for you.
Price: starting from $75/month
Duration: ongoing

This customer success training covers the operational and tactical practices and skills required to be effective in multiple customer success roles.
It's a great option for those who prefer more flexibility, because the program can be custom-tailored to fit their needs.
Price: $75/month
Duration: ongoing

This industry-grade certification not only provides you with the knowledge through regularly updated with trainings, video series, podcasts and more. But also with exclusive content and behind-the-scenes stories of brands and thought leaders who exemplify the true spirit of customer success.
Price: $75/month
Duration: ongoing

There are the best courses you can take to become better at customer success and improve your skills.