Salesforce isn't only the market leader in customer relationship management software—it's also the gold standard all new CRM products measure themselves against.
Salesforce CRM is designed for businesses both small and large and boasts many features to accelerate sales, automate tasks, and improve company workflow. Popular features include lead and contact management, workflow automation, and customizable reports and dashboards.
Its popularity is bolstered by a vast list of integrations and an active community that shares tips and tricks.
What can I do with Custify and Salesforce CRM?
On integrating Salesforce, multiple new options become available across our features. You can:
Segment your customers based on data from Salesforce, such as annual revenue.
Define lifecycle stages based on account types and make sure customers stay on track with tasks and alerts.
Build customer success playbooks based on annual revenue.
Create health scores based on data like annual revenue.
Auto-assign leads to a CSM based on preset KPIs or immediately upon signup.
How does Salesforce CRM work with Custify?
There are two different options to import your data: "full" or "enhance." These determine if Custify will treat Salesforce CRM as the primary source of truth for your data or just enhance the data with attributes, notes, calls, and so on. Our team will work with you to find the setup that best suits your use-case.
We can import the following data from matching companies:
Contacts: Enhance or add contacts from Salesforce as People in Custify.
Accounts: Enhance or add companies from Salesforce into Custify.
Notes: Show notes from Salesforce in Custify as notes.
Cases: View information about your customer tickets in our software.
Data can also be pushed to Salesforce:
Notes: Show notes written in Custify in Salesforce.
FAQ
Can I push data to Salesforce CRM?
Yes, notes can be exported to Salesforce.
Can I reply to Salesforce CRM leads in Custify?
Unfortunately, not at this time.
Can I auto-assign leads to a certain CSM based on set KPIs?
Yes, this can be done through a playbook automation.
Can I get notifications when new leads sign up?
Yes, this can be done through a playbook. An alert or task can be automatically set when new leads appear.
How Can I Activate This Integration?
Sign in to Custify and navigate to the Integrations section.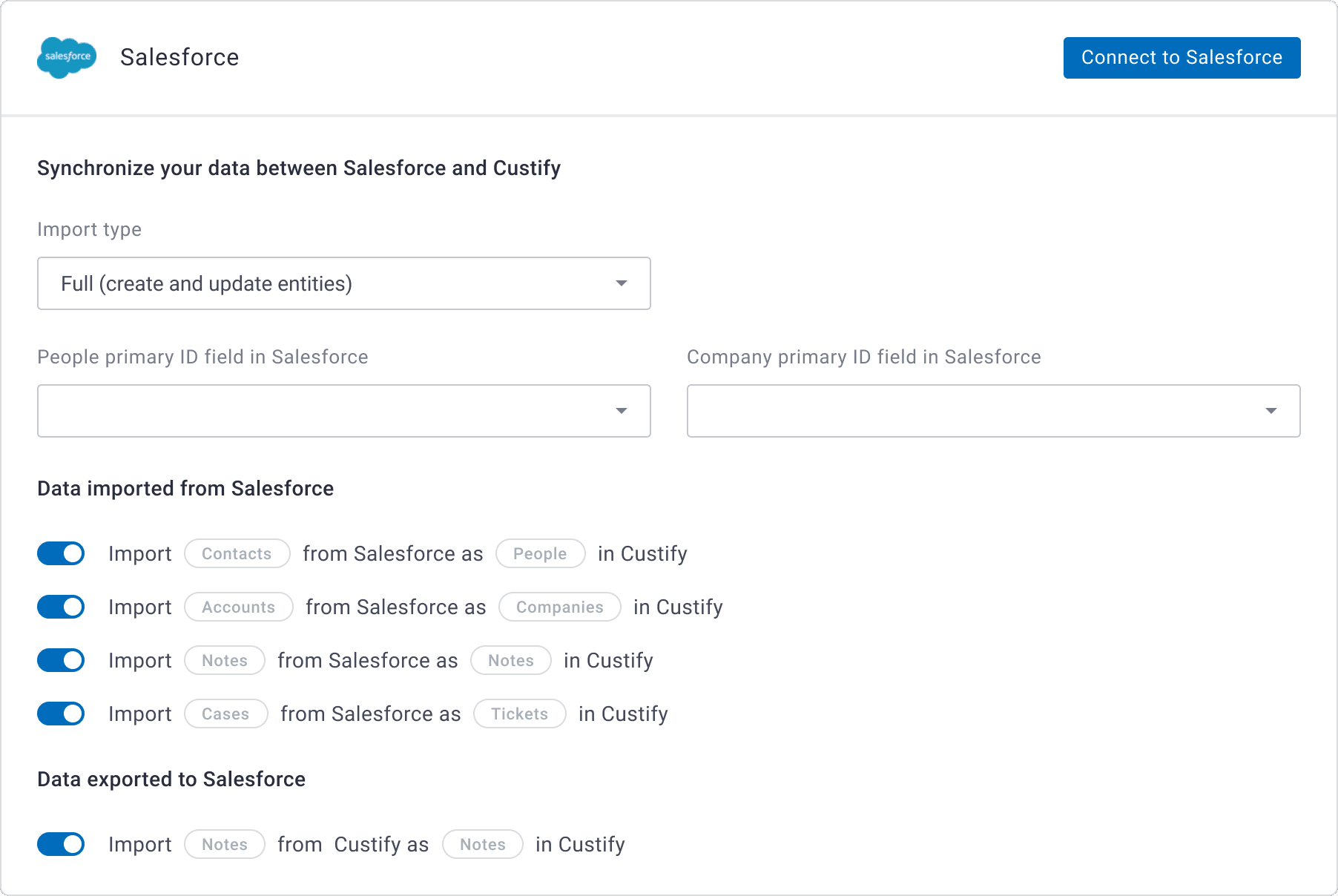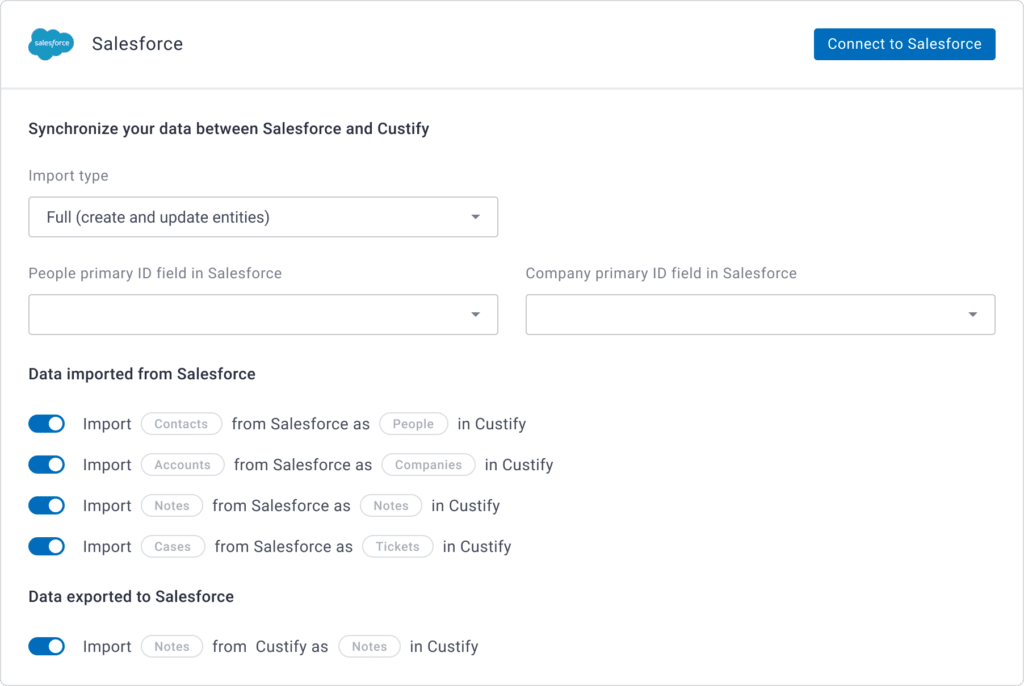 Click "Connect to Salesforce" and "Allow" Custify to connect with your account.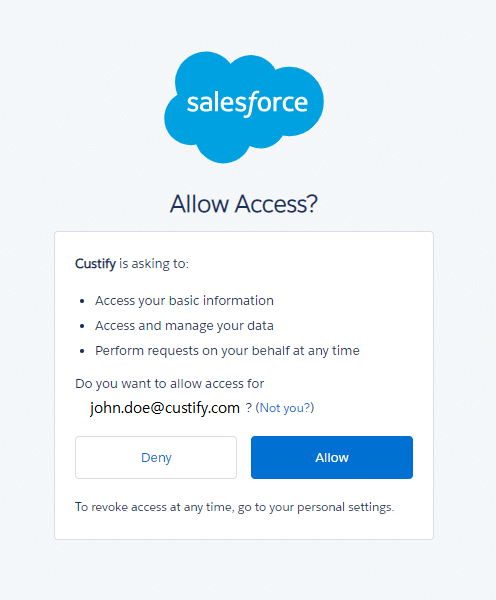 Trigger the first import.