Customer experience – you can witness the best of it at a coffee shop. Here is a picture for you: You go to a coffee shop as a start to your morning. Maybe this will be your first time at this shop or your fifth visit this week.
Either way, when you hear "Good morning, what would you like to have today?", you immediately smile back.
You can't decide what to order. However, the person behind the counter is right there to give you options based on your preferences.
Or do you want to order your favorite drink for the third time this week?
You say, "the usual," and the barista just knows and even remembers your name!
It's a good start to your morning. A hot cup of coffee is served by a friendly staff and it's worth the extra bucks you pay here. This is a classic example of how well-done customer support, personalization, and the right insights make your customer experience exceptional.
This feeling is also the reason why your customer would choose to associate with you more often, pay extra dollars, and even refer you to their friend.
According to the Salesforce report on the "State of the Connected Customer," 66% of customers expect companies to understand their needs and expectations. Customers today, more than ever, require you to know them before you sell to them. Whether you are a marketer, product manager, or sales representative, retaining or acquiring a customer for your SaaS product depends on how well you understand them.
However, the big question is, how do you leverage customer insights? We've got you covered. In this blog, we dive into customer insights. We talk about:
What are customer insights?
Customer insights and their direct impact on your brand
Benefits of customer insights
Types of methods to apply customer insights
What can you do after you collect customer insights?
 Customer Insight Tools
At the end of the blog, you will walk away with a zeal to find out all about your customers.
What are Customer Insights?
Customer insights are analysis of data related to your customers obtained through observations, feedback, surveys, tools, and much more. These insights are qualitative or quantitative data that provide deep customer perspective and information for you to empathize with your customers.
Customer insights are the gateway to understanding their problems, experiences, and expectations. These insights show you the best ways to connect with customers through your product.
This is crucial because while building a company, leaders infamously seek the "why" in the product – its purpose and mission.
However, is that enough?
Understanding the "why" and "how" from your customer's perspective is equally important. If you build your brand on these core principles, then you differentiate yourself as a company that provides solutions rather than a company that sells products.
Customer insights and their direct impact on your brand
In Forrester's 2021 Customer Experience Index, the brands that adjusted their customer experience for the people during the pandemic fared the best in the top 5%. This isn't a coincidence. The brands that care for people, grow and meet the expectations of their customers successfully.
If you center your business on customer empathy, you will always win.
What your customers think of you and how they advocate for you can also directly impact how your business functions. According to a study, customers don't trust companies with ratings lower than 4-stars on reviewing platforms such as Google My Business.
Today, when everyone googles everything before investing their time and energy, this could be a huge pitfall. Especially if you aren't even responding when you receive low ratings and reviews.
These ratings are customer insights, and you can leverage them to better serve your customers. We will talk about how you can deal with this a bit later in the blog.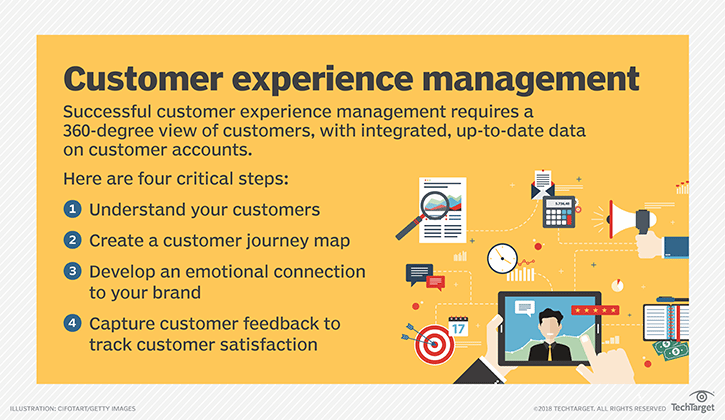 "CXM = The art and science of coaxing lifetime loyalty from daily transactions." – Steve Curtin.
Customer experience management is an art form when combined with the science of analyzing this data. It can give you insurmountable benefits.
Oftentimes, organizations fall into the loop of assuming what their customers want. They make products or push new features whether their target audience is ready for it or not.
This is a recipe for disaster. However, if you add customer insights into the mix of your vision, you get the right direction. The more you lean into this direction of exploring customer insights, the more pathways of success open up for your brand.
Customer insights are the light in the tunnel and the brands that turn on the switch, win.
Reap The Benefits of Customer Insights
Steve Jobs, the co-founder of the tech giant, Apple, once said, "Get closer than ever to your customers. So close that you tell them what you need well before they realize it sometimes."
Here are some of the benefits you can experience:
Understand that customer's needs and wants are important for your brand
A PWC report states that for 73% of potential customers, an important factor in their decision-making is customer experience. You can provide this customer experience when you understand them well.
You may be losing more than half of your customer base because you aren't making the effort to understand them. On the contrary, when you do figure out who they are and what they need, you can persuade them to buy your products that much more easily.
Understanding their needs and wants is also about understanding their problems. Who doesn't want solutions to their problems? If you are someone with the right solution, they will seek you out.
Analyze customer behavior
The process of understanding how your customers buy your product is known as customer behavior analysis. This is crucial because it tells you about their patterns of interacting with you. You could leverage this information to persuade them and replicate the experience the next time as well.
When you look into customer behavior, you will find answers to the questions such as:
What are your customers' buying habits?
When are they most likely to make a purchase?
What events trigger their behavior?
When are your customers most active?
When do they prefer communications from you?
How much do your existing customers use your product?
These are crucial questions in providing a personalized experience to your customers. The answers to these questions could be the difference between them signing up for renewal or canceling your subscription. Enabling customers with the right kind of buying experience gives them the push to interact with you. Understanding customer behavior also helps you tailor products and services.
Transform your business using customer insights
According to a study by Siegel+Gale, a whopping $402B is left on the table because brands fail to provide experiences to customers that are simple yet prominent.
Customers don't want complicated products that solve a hundred different problems. Most likely, they have prioritized their issues and are looking for simple and elegant solutions. Now you don't want to create a product that is too expensive to create, maintain and give your developers a headache.
Instead, you want to curate products that provide specific solutions to a specific target market. You can expand your offerings from there and segment the market accordingly. Let customer insights influence your product decisions instead of trying hard to sell what you think is right for the customer.
Customer insights are transformative for retention. When you focus on your existing customers, listen to what they are saying, reach out to them for feedback and understand their customer profile, they are more likely to stay with you.
Develop emotional connection
Do you know what encourages stability in your relationship with your customers? Two words: emotional connection. B2B interactions are no longer only driven by numbers. The tone of branding is changing for SaaS as well, and you have to keep up.
Deciding the kind of interactions you should make, your tone of voice, and the way you connect with your customers needs customer analysis information. Customer insights provide you with this data.
Understand the emotional motivators behind a purchase. Speak to them to understand their concerns instead of always making a case for you.
Take a stand when needed. The world is changing as you read this. World events are rapidly changing everything from stocks to lives.
Customers expect brands to be there for them when they need them – in message and action. More than half of consumers will switch brands if they don't provide clear communication on service levels related to the pandemic or other societal issues.
If you want to know more, this blog by Custify will provide you with more insights on how to make emotional connections with potential customers.
Create an extensive buyer persona
Creating a buyer persona is the start of it all. HubSpot defines a buyer persona as semi-fictional representations of your ideal customer through research and data.
Gaining customer insights provides you with the ability to create a buyer persona. It enables you to visualize your customer. This helps you refocus all your efforts from different departments in one direction.
Marketing initiatives, sales efforts, product management decisions, and development priorities—they can all work in tandem when you have a buyer persona to visualize.
Here is a template by HubSpot that you can download and use as a template.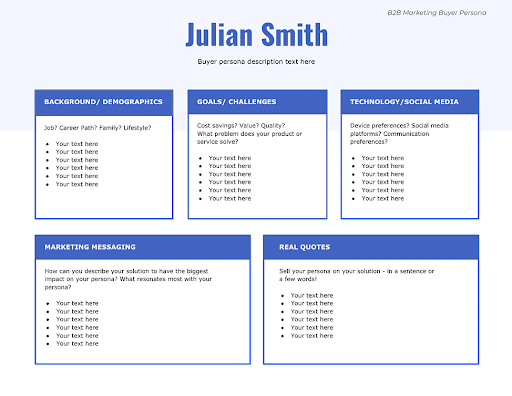 A large chunk of product management is having all the information about your customers broken down into geographies, demographics, ethnicities, preferences, cultural differences, and so on. Having this information in a single pane of view can be a game-changer in how you strategize your products and services. Using a product lifecycle management tool in combination with customer insights is also beneficial for improving your products.
Ensure appropriate product positioning
Product positioning is the space your brand takes up in the market. It refers to who is the customer you cater to, what problem you are solving, where is your expertise, and so on.
When you gather customer insights, positioning your product becomes concise. Without data to back up why your product fits in a certain market segment, you are gambling and hoping you've hit the bullseye with your eyes closed.
Instead, when you have data, you can sell your product in the sweet spot of your market segment, and reach out to customers who will benefit from you.
It gives you a threefold benefit. It provides you with:
Competitive edge
The ability to create personalized content strategies
An impactful brand image
How to Gather Customer Insights?
Gathering customer insights can be a simple approach with a feedback form, to a high-level study of user behavior patterns. Your method to garner insight has to be driven by your goals. Each method can meet different goals.
For example, if you want to specifically focus on improving your customer service, you can leverage feedback forms. If you want to create an Ideal Customer Profile (ICP) then you want to use a more extensive method such as an analytics platform combined with analysis of user-generated content.
As you read and understand the different methods, you will gain more clarity on which is right for you. It can be one or even all 8!
1. Feedback Questionnaire
Customer feedback is one of the simplest ways to gather feedback. It helps you assess your internal practices while understanding your customers.
According to Microsoft, 77% of the customers favor brands that invite and accept customer feedback. Your effort in asking these questions shows you care, and the effort you put into analyzing this data ensures brand reliability and commitment to improving.
Best practices to follow:
Send feedback forms after customer interaction this includes support calls, introductory calls to understand your product plans, and more.
Set up these forms with minimal questions. You don't want customers to turn away from filling it because of the length and this is a minimal output effort for them.
Automate feedback forms such that they are triggered when customers complete a free trial.
Benefits:
They are easy to set up
They provide definitive quantifiable data with minimal effort
It helps improve your customer service
2. Online Reviews
How many times have you looked up the rating of a restaurant before visiting them? Most likely, the answer is every time. Customer review interactions today are 50% higher than in the pre-pandemic era.
Reviews are your customer's way of interacting indirectly with your brand. However, this could be a negative interaction as well. Yet, you could learn a lot from negative reviews and make improvements. Your customers expect you to do so.
53% of customers expect businesses to respond to their negative reviews within a week. When the stakes are this high, you must pay special attention to what your customers are saying about you online.
Best practices:
According to reports, 88% of all reviews are distributed among 4 major sites—Google (73%), Yelp (6%), Facebook (3%), and Tripadvisor (3%). This means you can narrow down monitoring to these sites as relevant to your business.
Always be empathetic in your responses by making them feel heard and understood. Acknowledge the concern of your customer, offer to talk to them to resolve the issue, and show you are apologetic if the customer is affected in any way.
Show gratitude when users provide a positive review. This encourages them to continuously advocate for your brand.
Encourage customers to leave a review for you. A Google review is a great place to start your effort. A review link generator can make this easier for you—add it at the end of your thank you emails, or any other communication. It is interesting to know that 72% of customers are more likely to make a purchase based on reviews and testimonials than any other factor, so do not shy away from asking your customers for reviews.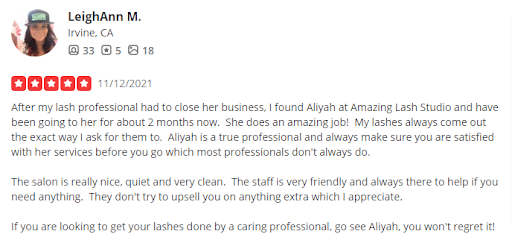 Benefits:
Engaging with online reviews shows the world you care about your customers and builds a brand image.
You can assign a custodian to monitor this every day and this would not take too much of your team's time.
It helps you understand where you are lacking so that you can improve your shortcomings as a brand.
It helps you understand where you are doing well. If you know people are happy with certain features of your product and services, talking about them more might give you more leads.
3. Online Survey
Online surveys are excellent tools to get a deep dive into your customer's psyche. You could provide these to existing customers regularly to gather frequent data.
You can use online customer surveys to track the success of your webinars, understand their interaction with your product, get insights on what more they are looking for in your product, or even understand their experience with your brand so far.
Best practices:
Decide your goals well in advance before curating your survey form.
The format of your question is decided by your agenda. For example, if you are looking to get your customer's opinion on a bundle of features, then use Conjoint Analysis. If you are looking for their opinion on the ranking which feature is most useful to least useful then use a method called MaxDiff Analysis. Here is a detailed read to understand it better.
Make your questions clear and concise, do not use language that is hard to understand or options that are hard to follow.
Use open-ended questions if you absolutely must to understand their perspective. However, note that these are harder to analyze.
Use close-ended questions with simple yes/no answers as much as possible. This makes the survey quicker and easier.
Make sure your options are consistent, do not use numbers to denote likelihood in one question and words for the next question.
Keep your surveys short if possible. According to Survey Monkey, 45% of users are likely to spend only about 5 minutes on a survey. Thus, if your survey is longer than most, you will not receive as many responses as you might like.
However, if you think it is important for you to curate a long survey, then go ahead. Evaluate if the trade-off is worth it before you delve into it.
In long surveys, remember to include messages encouraging them to complete it. Sentences like, "You're almost there!", "Last page ☺", are helpful for the customer.
While you send surveys, remember this is a voluntary time that customers have decided to provide you. Acknowledge their efforts and thank them for their time.
Send them the results and tell them how you'll use their responses to build a better experience for them.
This shows you take their opinions seriously. While you're at it, maybe send a follow-up survey? This cheekiness might just get you more important data! We all like to be heard and validated.
Benefits:
You can use tools like Custify's customer feedback survey which includes Net Promoter Scores and CSAT Scores to understand how happy your customers are. An increase in NPS is linked to increased revenue as well.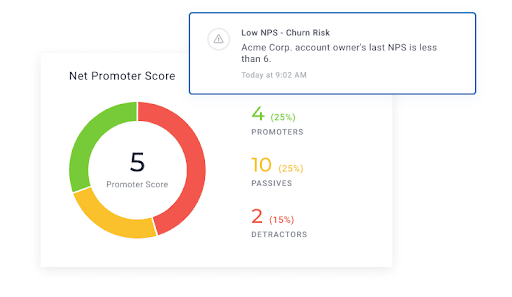 You get a large amount of data to analyze and cross-tabulate. The insights derived from these surveys could be extremely useful for your marketing and product efforts.
Online surveys are easily accessible and quick to complete.
Once you have defined your goals well for the surveys, streamlining and setting them up becomes a simple process.
You could use survey data year after year for similar events such as a webinar and compare how successful they were.
4. User-Generated Content
User-Generated Content (UGC) is one of the most powerful ways for organic traffic and for building your brand presence online. Any unpaid post, story, reel, review, and so on shared by your customer is UGC.
Social media platforms are powerful tools. Customers use them to show their products, to talk about their experience with the product, or even to complain.
Businesses have to be vigilant and monitor these activities closely.
Best practices:
Leverage a social media listening tool to do comprehensive social listening. Unless you are tagged, it is difficult to keep track of mentions online. However, a tool designed for this purpose can track posts, conversations, comments and skim the internet for you.
Assign a community manager to engage with user-generated content. This can be someone within your team or a new hire. Making your users feel seen will encourage them to interact further.
Run a sentiment analysis of all the data you gather. This will tell you how happy or satisfied your customers are.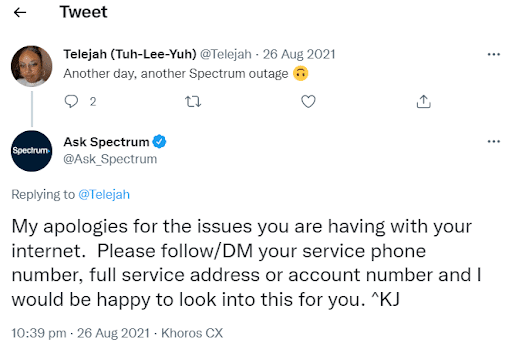 Benefits:
Marketing teams can leverage this largely by resharing posts with permission from the user. Click-through rates increased by 73% when they contain user-generated content—what are you waiting for? Go ahead and make UGC a part of your strategy.
You can encourage users to create such content with giveaways, shout-outs, and so on – this increases your brand visibility and credibility.
5. Customer Interview
Nothing speaks to brand reliability more than a direct testimonial from a customer. Take a special initiative in acquiring direct customer interviews.
The best way to approach this is by diligently scheduling one-on-one interviews with them.
Best practices:
Prepare well in advance with your product, marketing, and customer success teams to understand what kind of questions you want to ask them.
These questions should encourage your customer to talk about their experience with your products and services.
Did they find the process satisfying?
How did the purchase impact them or their business?
If they could change something with the experience, what would that be?
If they had any recommendations for services, what would they be?
Record these interactions via video or phone call.
Use empathy interview methods to connect with the customer.
Leave room for open-ended questions once they are comfortable answering questions.
Benefits:
Make a podcast and circulate it for your branding activities.
Create case studies and use them for different marketing initiatives such as landing pages, social media sharing, email marketing, and more.
Curating content that is directly from the customer creates a ripple effect of brand reliability when potential customers come across such resources.
6. Internal teams
There are several ways to reach out to your customers for insights. However, don't forget there are touchpoints where they are willingly reaching out to you.
Many of your internal teams, such as customer support and customer success, are constantly in touch with your customers. Build strategies to utilize their efforts to derive customer insights.
Best practices:
Train your internal teams to speak to the customer in the way you want to represent your brand.
Encourage customer support to hear out your customer without any judgment and purely to understand their concerns. They will tell you all the details to get a solution and you can utilize this to provide better solutions.
Customer success teams usually track subscription billing platforms. Derive usage patterns and reports from them and understand customer behavior.
After interactions, encourage them to send a feedback survey.

Benefits:
Understanding customers in this way will help you understand their concerns and how you could prioritize your product roadmap.
Customer service is a big part of customer experience. A Salesforce research discovered that 78% of the customers will stay with a company even after a mistake if the customer service was excellent.
Good customer service can also make 86% of the one-time clients into long-term brand custodians according to Khoros.
7. Passively Collected Behavioral Data
The way your customers and potential customers interact with your products, services, and websites can give you insurmountable insights. Several analytics tools can give you this information.
Best practices:
Analyze how they behave on your website.
Study parameters such as bounce rate and track them over time by optimizing the landing pages.
Look at the heat maps and analyze why they spent more time in certain sections.
Study the pages where they spent the most time and figure out why and how you could use it to your benefit.
Google Analytics to understand customer behavior on your website and derive actionable insights. Getting your SEO in order can help you in this process.
Understanding Google Adwords, Google Trends can help you understand which keywords are bringing your customers to your website, what they might be looking for and what keywords are most resonated with your brand when it comes to a simple google search.
Benefits:
Study these readings and data extensively to customize your website and products for your customers. Today tons of platforms like WordPress, allow you to create a well-designed website or use and edit your site with ease, but it's not enough to have good-looking sites; they need customizability too.
If there are unlinked sections and headings where visitors are attempting to click, consider linking to a landing page.
You can even create buyer personas from this data using tools like Google Analytics, Facebook Audience Insights Tool, YouTube Analytics, Twitter Analytics, and more.
Tracking the rate at which your bounce rates are decreasing can be a good indication of your strategies working well.
Session recording of such interactions can help you follow the visitor to your website. With this, you could understand what steps they take to understand you better and improve your services based on their preferences.
This data can help you devise insights and curate your social media and websites according to your target audience's preferences.
8. Third-Party Data or Competitor's Data
Data analysis and conducting your research can be a time-consuming process. Depending on what your customer base is, you may not have enough data to derive insights.
In such cases, you can understand the market trends and third-party websites to gain information.
Best practices:
Third-party websites already have collected data. Segment and filter the data you want.
These websites also provide information about competitors.
Analyze competitor reviews and find out what are their strengths and weaknesses.
Study their features, USP, pricing model and use that to understand the difference between your products.
Benefits:
Platforms like Capterra, Crunchbase, SEMrush, G2, and more could provide you with ready insights with minimal effort.
Studying a competitor's data helps you zero in on features you should add to the pipeline.
Leverage negative feedback on their products to your advantage by curating content that addresses their problems.
What can you do after you collect customer insights?
You have collected data and now have all this sea of insights. Each insight provides you with actions. But, now what? Should you overturn your business processes purely based on insights? No, not really.
You will collect insights as a peek into the perspective of your customers. You are still the custodian of the product. Going forward, you have to keep these perspectives in mind before making drastic changes and imbibe this data to your current activities.
1. Map the journeys of your customers – Understand where they started from, what are their pain points, goals, and the relevant solutions.
2. Use your customer insights copywriting – In these insights obtained from sources like surveys, customers have readily expressed how they feel, what their challenges are, and what they are looking for.
You can use them to devise your landing page copy in the language of the customer. Here is an interesting read that will show you how to write copy using user feedback.
3. Appoint a Customer Insights Manager – This does not have to be a new hire. Tag this responsibility to an existing member.
They must be in charge of scheduling conversations on how to regularize consumer insight tracking, initiate these discussions, and also oversee them.
4. Launch new features – Once you have customer insights, it is easier to read what is in demand and what isn't.
It also becomes easier to understand which product features need some revision.
5. Increase upselling – Customer insights tell you who is happy with your solution and who is looking to invest more.
Upselling is all about making the right sales proposal at the right time. Track your users and check who could use an upgrade.
6. Start small – You have decided to make customer insights a strategized initiative at your company? Awesome. However, remember to take small steps.
Sometimes you might get carried away and invest a lot of time in setting up focus groups and deciding scientific level segmentation for these insights. However, unless you have the time and resources readily available to do it, it could become a tedious, expensive task.
Hence, start with smaller initiatives like Google forms and go from there!
Customer Insight Tools
Now that you know how important deriving customer insights are, let's introduce you to some tools that you could easily leverage for your brand.
1. SurveyMonkey: It is a powerful online survey platform. It is a business enterprise solution that can help you gather data and derive meaningful insights.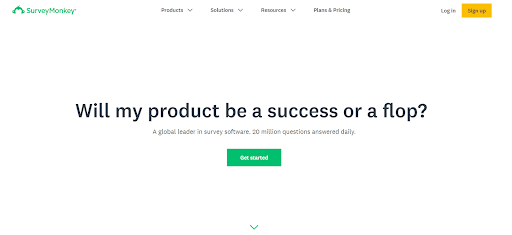 It can help you create forms for free or even upgrade to a plan more suitable for your business. Beyond forms, it also has products that can help you curate content from customer insights. You could also automate your customer feedback forms using this tool.
2. Hootsuite: This is among the leading solutions for your customer relationship management. You can connect your social media handles to the tool and schedule posts well in advance. You can derive posts insights as well.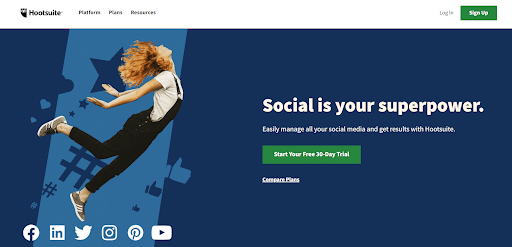 Most interestingly, you can actively do social listening across networks; derive reports and engagement insights and so much more from this tool. This too has a host of plans for your choice including a free plan to get you started.
3. FullStory: This platform gives you the complete qualitative and quantitative analysis of your user's interactions with your website.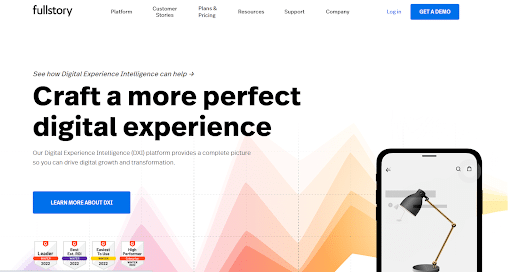 It helps you streamline data capture, analyze data, review user sessions, integrate with your tech stack and mobile applications.
This tool can also help you with customer journey mapping and conversion analysis. They have two plans, and you can select the one that might work best for you.
4. Brandwatch: This is a great tool for you to understand what your target audience talks about anywhere on the internet.
Understand your customer's opinions by defining your ideal customers. You can then derive customer insights and feedback as well. You can leverage a platform like this to closely watch global events and their impact on your brand.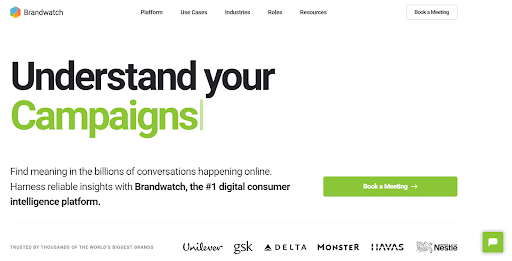 The platform provides data democratization, market research, brand management, competitor analysis, and trend analysis.
It can help you with crisis management. Keeping a track of such events can help you prepare for a crisis that may be beyond your control and yet have an impact on you. Represent your brand how you want to well in advance before any negative reviews take over.
You can book a meeting with the team to understand what would work best for you.
6. BuzzSumo: This is a well-formed content marketing platform.
You can curate the kind of content your customers are most engaged with, reduce the content that takes more internal effort with minimal output. It can also help you conduct competitor research, and be on par and ahead of your customers.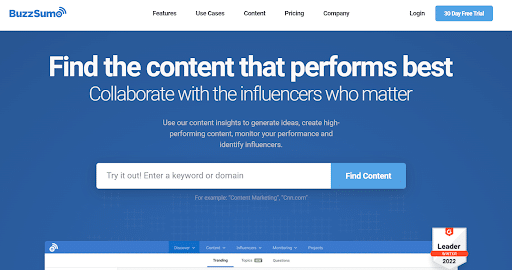 Alongside, they also offer crisis alerting, digital PR, influencer marketing, and video marketing. Using such a tool, you can even view who is sharing your content and not miss when influencers give you a shout-out.
BuzzSumo has 4 plans, including a free one. Choose the plan that most aligns with your business goals.
Conclusion
Customer insights are one of the most important parts of managing your brand. They can give you a lot of information about your potential customers before launch and streamlined insights after launch.
A good product can only take you so far. Good customer management will help you reach greater heights.
Listening to your customers will show that you care, leveraging actionable insights will ensure your customers stay with you in the long run.
The competition today in every segment is immense. Your relationship with your customers will be your friend in staying ahead of the game.