Do you offer customer education content on your website or any other way? If not, you may be missing out on some big benefits!
Customer education content helps businesses to educate their customers about their products and services, which can lead to increased sales and conversions.
According to a 2019 Intellum-Forrester report, a staggering percentage of 90 percent of companies have seen a positive return on investment through their customer training efforts, including the delivery of high-quality educational content.
The report also confirmed that when a company runs a successful customer education program, it can expect up to an 18 percent increase in revenue, a 22 percent increase in customer retention, and a 34 percent improvement in customer satisfaction rates.
This article takes a look at what customer education content is and dives deeper explaining some of its biggest advantages. Plus, it gives out some examples of content types that you can create.
Let's dive in!
What is Customer Education Content?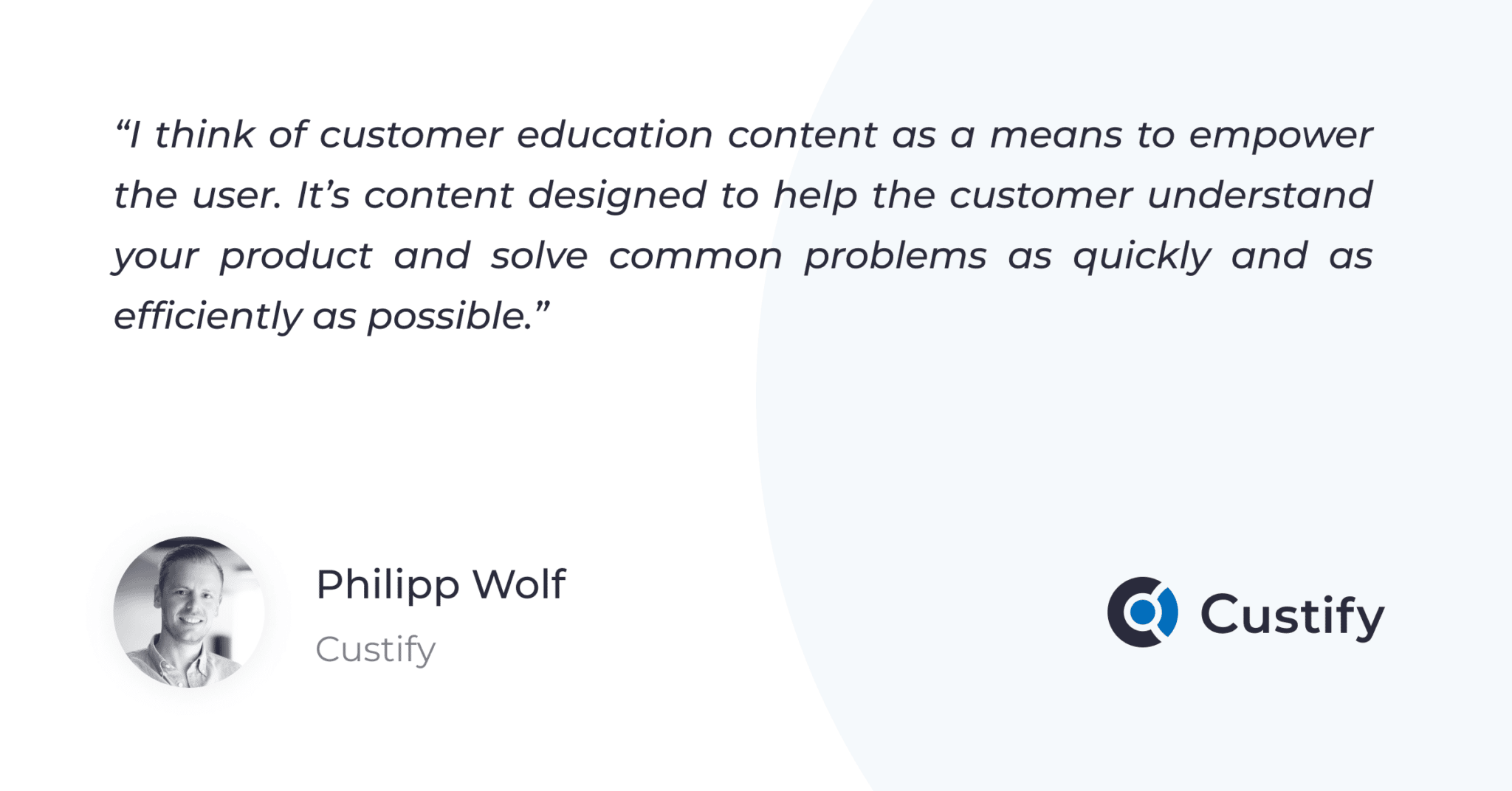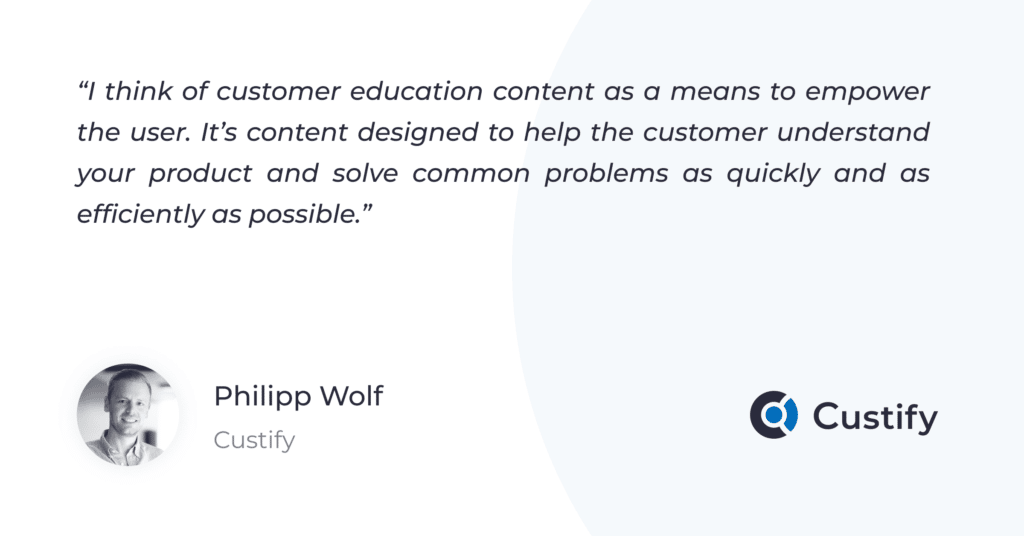 Customer Education (CE) describes the initiatives and thought process a business follows towards educating their customers on their products and services so that they develop an understanding of how it can be used effectively.
In his book 'Customer Education: Why Smarter Companies Benefit from Making Their Customers Smarter' Adam Avramescu defines customer education as a strategic function and not just a set of activities a business performs.
As Adam explains: "A Customer Education function strategically accelerates account and user growth by changing behaviors, reducing barriers to value, and improving the way people work."
In essence, the role of customer education is twofold: it attempts to explain to customers why they need your product, and how they can use your product to its full potential.
Key Benefits of Customer Education Content
Building and delivering customer education content is a crucial component of every successful customer training program.
The reason why it needs to be produced describes the very essence of training and the business requirements that need to be met. It is easy to be shared and offers direct access to education.
Not only delivering online content is quick, more convenient, and cost-effective but also offers the following:
Faster onboarding
Through the use of a learning management system – corporate LMS, or an online course platform you can build faster onboarding processes and deliver content in a more direct and meaningful way. It can also help create a dedicated space for all your customers' training needs.
Less customer support costs
With the use of elearning practices and online training material, you can provide customer education-related content that is valuable and spot-on. This should save up your available resources – both financial and human – as your customer support team will no longer need to go through the same customer inquiry over and over again. Instead, the answer to their questions will already be made available in a written form.
Increased Brand Loyalty
Not only does it build trust in your company, but also increases brand awareness and authority, positioning you as a thought leader in your industry. Customer education-relevant content has customers coming back to you for answers that other companies cannot provide or do not offer enough online learning resources that can answer their inquiries and meet their demands.
Community Building
The idea of customers going through training content to learn more about your product helps create a community space that allows people to connect. Equipped with a common goal, both new and existing customers can exchange opinions, provide feedback to each other on the material at hand, and help you grow your customer base‌ as a whole.
Now, as you can imagine, there are many ways to offer customer education. The content types used for customer training purposes may range depending on business goals, the available tools at hand, and the amount of creativity you are willing to show in this initiative.
However, if you are wondering where to start from to create powerful customer training content, there are some excellent use cases you can look into.
What Kind of Content is Educational?
These are some examples of educational content that you can create as part of your own customer education program:
1. Knowledge Base
Building a dedicated knowledge base that can help customers browse your support articles is one of the best ways to educate them on your product.
This could act as your help center, allowing your customer support team to direct customers there, saving them valuable time. A knowledge base can help your users get answers to their product-related questions real quick, providing them with a winning self-serve option.
To make it work, make sure you create content that presents information from the perspective of your customers. If it helps, try to get as much customer feedback on it as you can.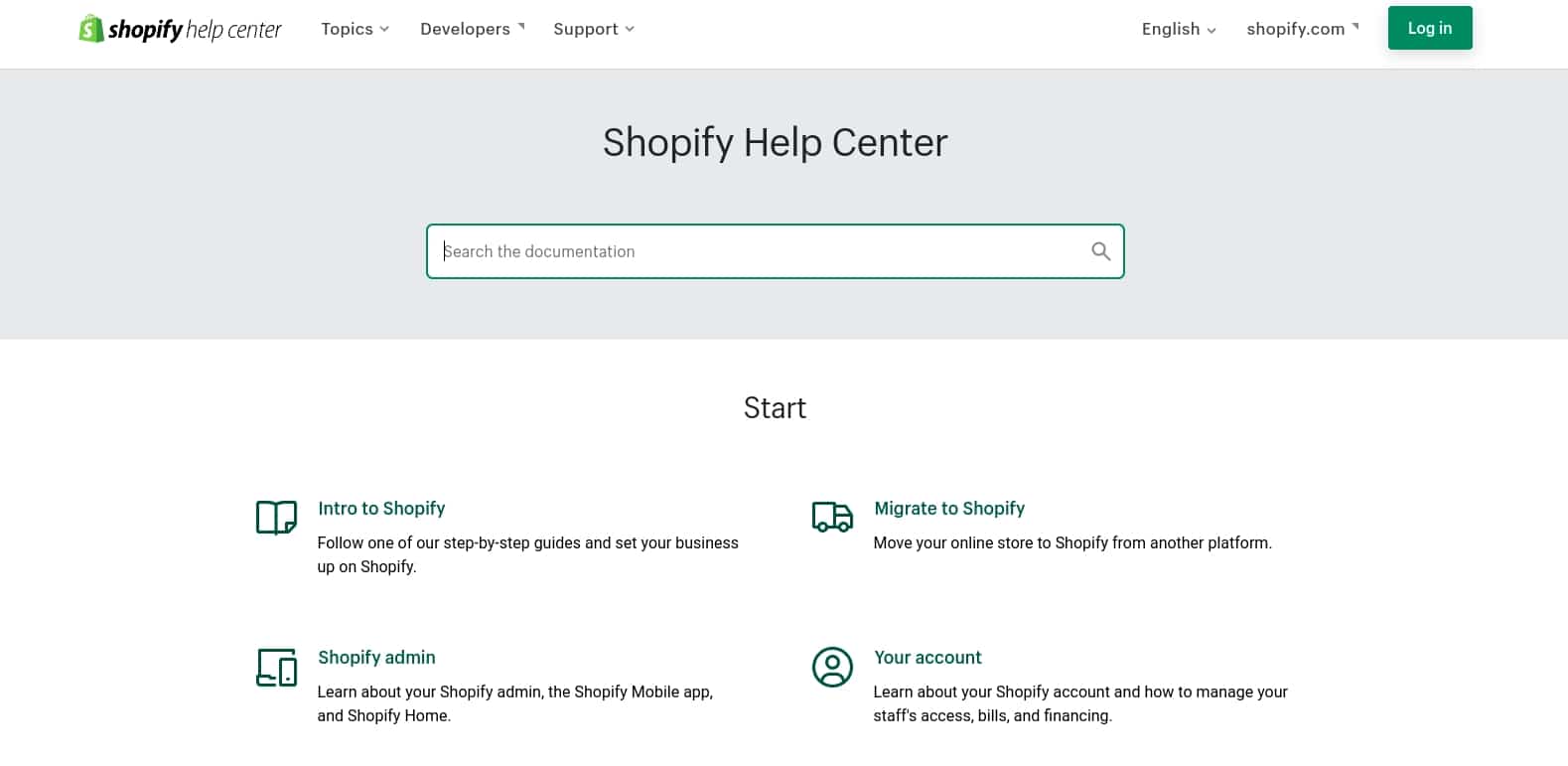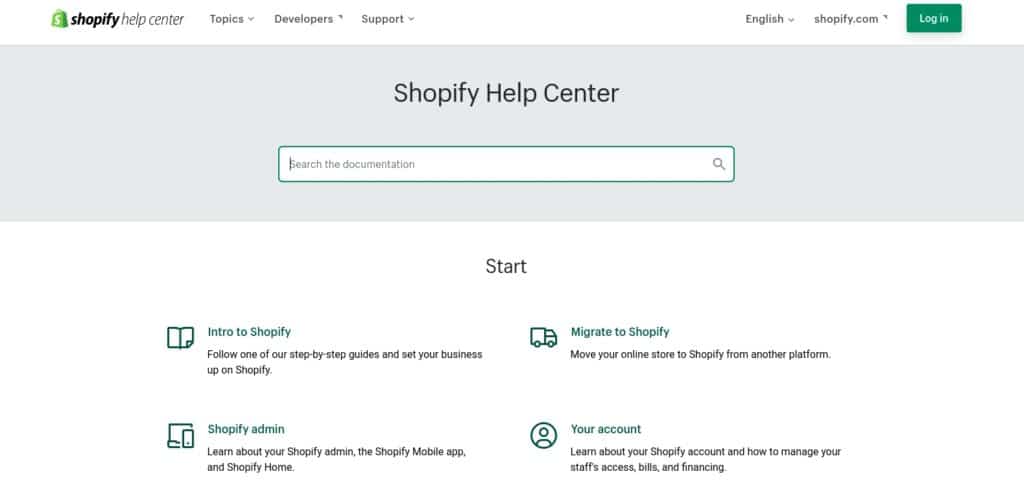 Shopify is a great example of this. Featuring its Help Center, it allows its customers to take their first steps with the platform, giving them rich resources on how to use the platform. It starts with offering an introduction on how to set up their online store and account, and moves on to how to sell products, and more. This way the company ensures users understand their product fully.
2. Live Webinars
If your product is difficult to use or gets updated frequently and requires users to get adequate knowledge to find out how it can be put into good use, you need to try live webinars.
Many organizations are increasingly using live webinars as a way of generating excitement about their product, building an emotional connection with customers, and educating them through product tutorials and demonstrations. This type of content can also be re-used if recorded and then added to a video library that your users can access at any time.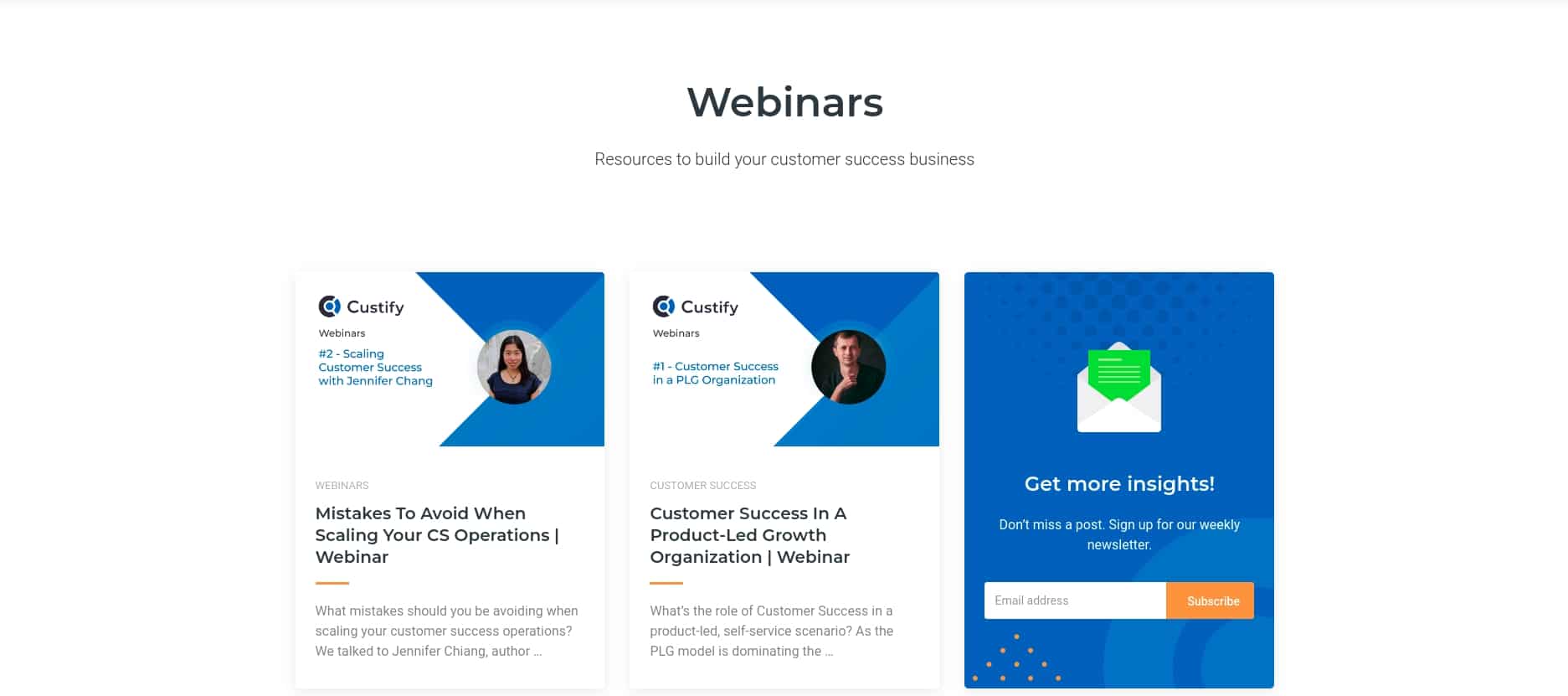 Custify, for example, is a huge supporter of live webinars. In the webinars they are featuring experts that talk about a topic in-depth, providing real value and insights to their customers. What is awesome though, is that they keep the recorded webinar posted on their blog accompanied by the full transcription, which is ‌extremely helpful for certain types of learners who prefer to read rather listen to an audio or watch a video.
3. On-Demand eLearning
Your recorded webinars can also be used as part of an online course. This should provide your learners with a self-paced, on-demand option to access your training content.
eLearning may take many forms and it is essential to determine which type of learning your business – and target audience needs. Will it be lesson-based, app-based, video-based or something else? Once you decide, it's also important to get access to the right tools that will help you deliver the content effectively to your customers.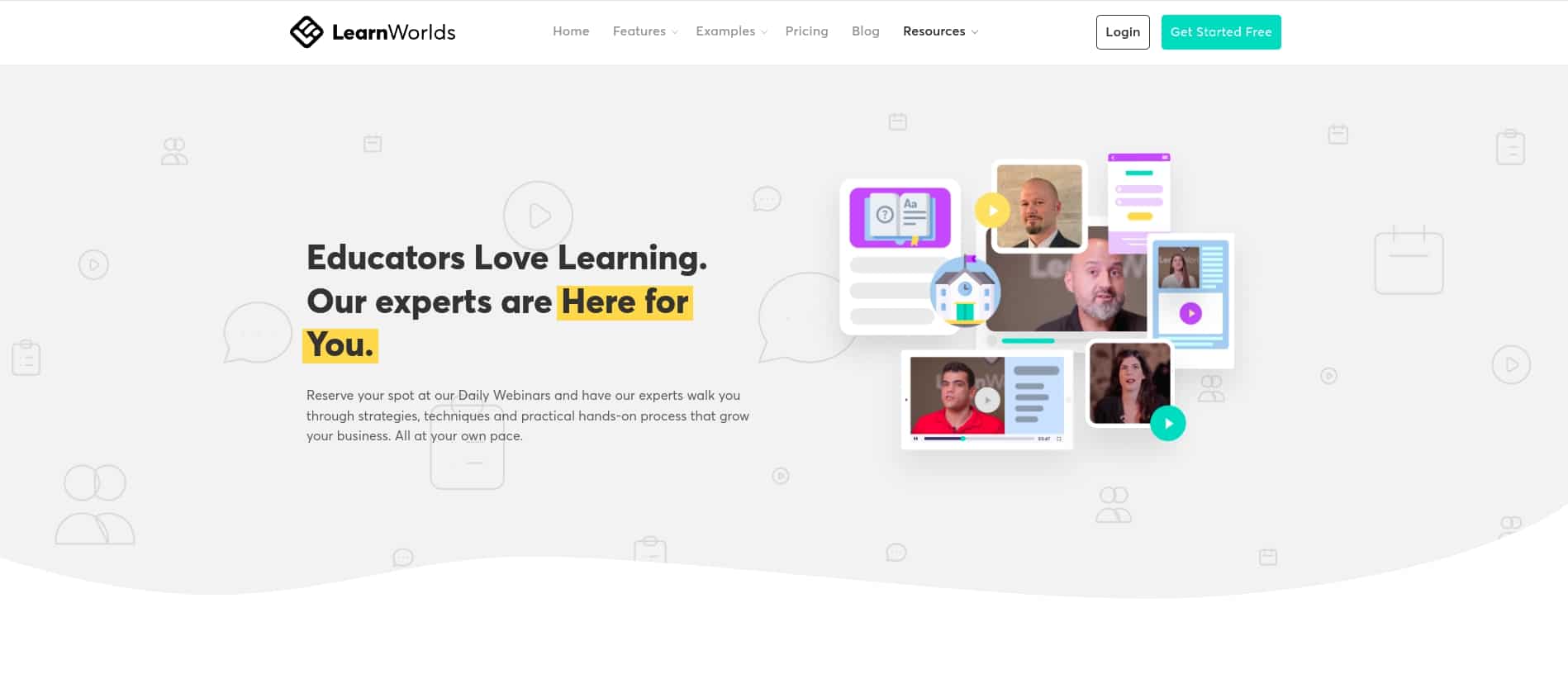 Apart from offering the ability to create and sell online courses, LearnWorlds makes use of on-demand eLearning content, providing real value to customers. Through the platform, it is possible to build and deliver effective customer training content and incorporate a range of learning activities, allowing customers to go through the content at their own pace. The company also hosts regular webinars that present the platform and many virtual events like the 'Worlds of Learning' annually, inviting customers to take part in real-time.
4. An Online Academy
Focusing on community-building through an online academy that aims to train existing and new users is another great way to offer customer training.
To add to the idea of community, you can build an online academy that offers gated content only to the group of customers who are most engaged with your product or pay a membership fee to get access to it. The content may be anything from online courses, ebooks, video tutorials, product demos, or any other educational material that enhances knowledge.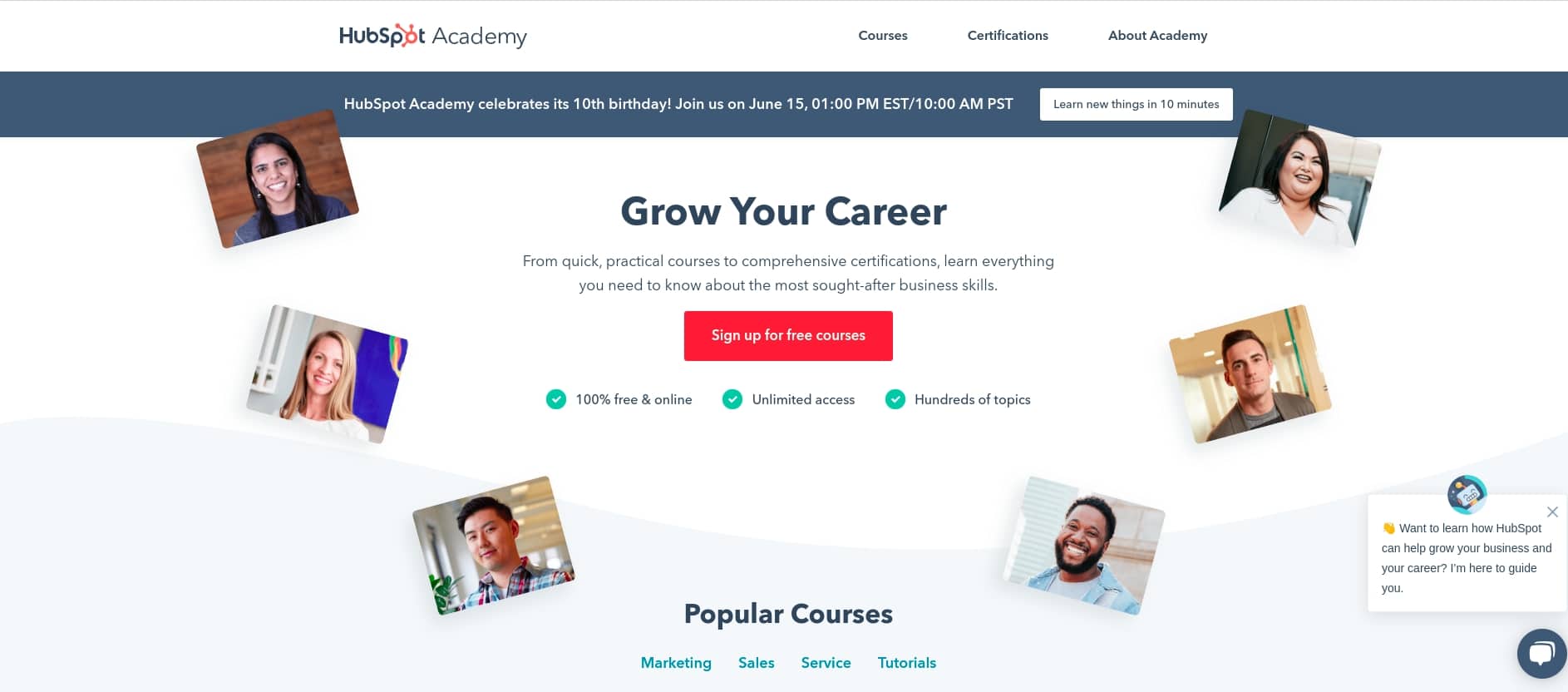 HubSpot has its own online academy that customers can access for free. They offer practical courses and certifications that allow users to deepen their knowledge in the marketing sphere but also improve their business skills. The company has many experts guiding the training and certification programs which have become quite popular.
5. A Certificate Program
Offering certificates as part of your customer education program is a huge motivating factor for customers that are not as engaged with your product. So if you want to increase customer engagement, ‌offer them an incentive upon program completion. A certificate should offer users the recognition they need and it will serve as the proof of their hard work and dedication to your training program.
Having an end goal in place can help, but the thought of getting a reward at the end of the course or the completion of the training program can equip your customers with the stamina, the right dose of challenge, and the determination they need to succeed.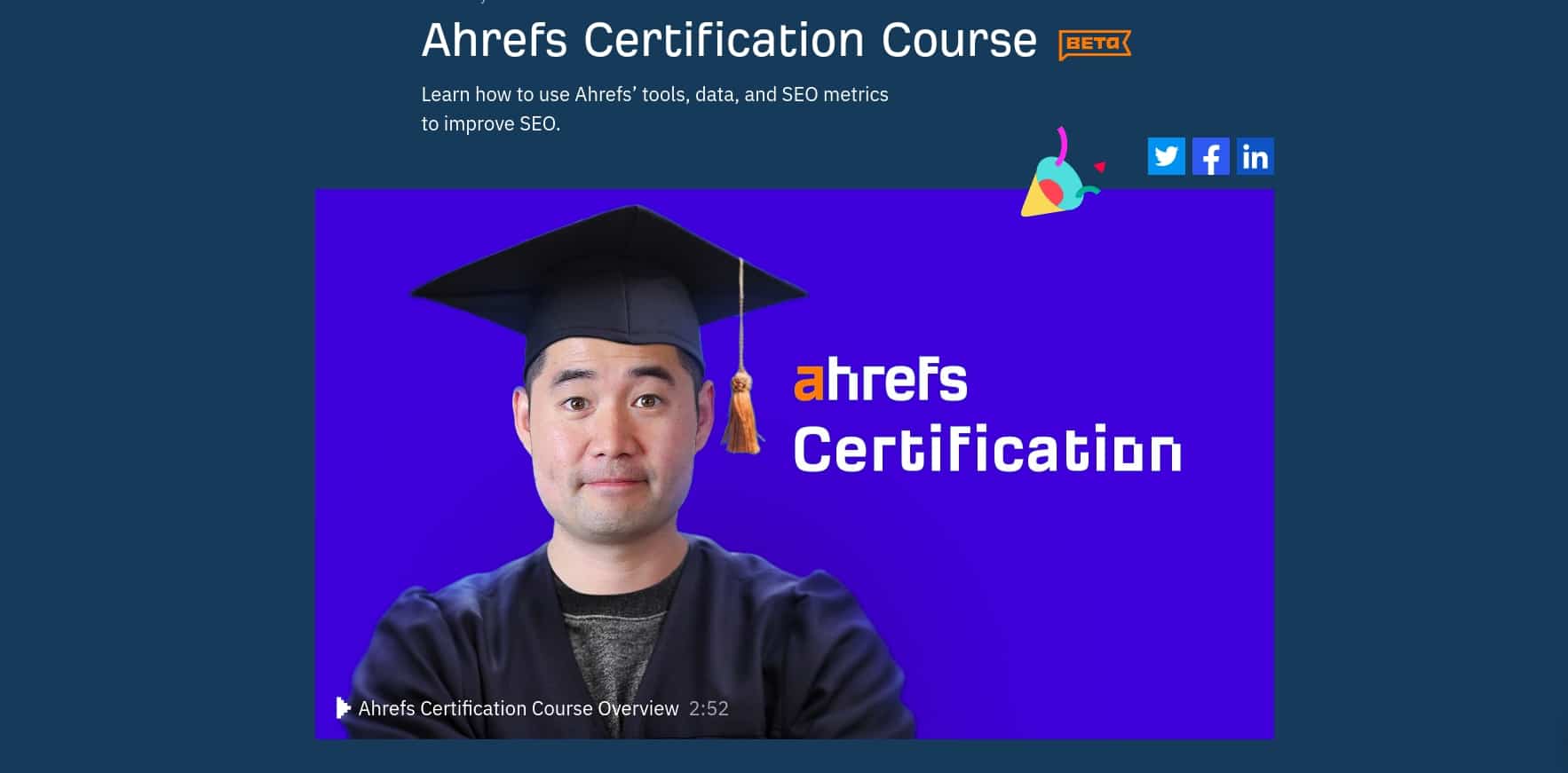 Ahrefs have built an online academy to help their customers learn how to use the tools they provide. In doing so, they successfully created a series of videos that go into great detail, explaining their feature workflows and functionality. Apart from that, they also have certificate courses targeted at SEO marketers and ‌they present their training program very well.
Ready to Build Educational Content for Your Customers?
If you are like most business owners, you will always be looking for ways to bring in more customers and keep the ones you have coming back. And rightly so.
An essential part of achieving this is providing valuable customer training content as part of a wider customer education program. Educating your customers on your products and services will not only attract new customers but also instill the trust your current customers have towards your business.
This can lead to more sales and a better understanding of what you offer. Once you get it going, it will be easier for you to become a thought leader in your industry and beat the competition!