It is commonly believed that customer loyalty is reached through great, delightful customer service. But it was later demonstrated that customers tend to base their repurchasing decision based on how easy it was to do business with a company. Therefore, the less effort a customer experiences, the more likely they are to become a loyal advocate.
That's where the Customer Effort Score (CES) comes into play. Measuring your CES provides you with highly actionable insights into how difficult your customers find it to interact with your business.
What Is Customer Effort Score?
Customer Effort Score is a customer experience metric used to measure the ease of interaction of customers with a business. By tracking CES and what drives it, you can gauge how much effort your customers exert to get a support issue resolved, a request fulfilled, a transaction completed, and otherwise interact with your product/company online or in person. The ease of experience is also regarded as a useful loyalty indicator, hence CES being so popular with Customer Success teams.
"Today – product adoption is 90% about seamlessness and ease of use, and with competition rising in every category, you stand out by how you make a customer's life easier and more effortless. Other metrics are valuable, but in my opinion, CES is second to none in providing a simple benchmark for improving your user experience over time and making their lives more smooth through the use of your process/product." – Attison Barnes, Co-founder and CPO at Captain Experiences.
Simply put, the less effort a customer interaction requires, the better your overall CES score will be (and, arguably, the higher the customer satisfaction rate).
To measure CES, you need to run a survey in which you ask your customer a single question and then score their responses on a scale from 1 to 10, with 1 standing for the strongest disagreement with that respective statement.
But there are a few more tweaks you can make to your CES survey questions. Let's go through some examples below:
Examples of Customer Effort Score questions
1. The Likert Scale
The answers for a CES question in the Likert Scale usually involve a "Strongly Disagree/Strongly Agree" scale (Strongly Disagree – Disagree – Somewhat Disagree – Undecided – Somewhat Agree – Agree – Strongly Agree). For clarity, the answers are usually numbered 1 through 7 and sometimes color-coded from red to green.


2. The Numbered Scale
This CES survey method involves having your customers offer an answer ranging from 1 to 10 to your question. The 7-10 segment is associated with positive responses to the survey.


3. The Emoji Scale
This scale is super easy and fun to use by respondents and useful if you run a lot of CES surveys for minor aspects of your product/service/website.


Why Is Customer Effort Score Important?
For starters, one of the best things about CES is that the insights it provides are highly actionable and specific. It quickly highlights which areas need further improvement to streamline your customers' experience. Making it easier for customers to interact with you has been proven to be a more effective way to win their loyalty.
Additionally, good Customer Effort Scores have been shown to be the strongest predictor for future purchase behavior: 94% of customers who reported low effort said they would likely purchase a product again.
Moreover, CES can help you understand how likely your customers are to refer your product to their acquaintances, or worse, speak negatively of you. Basically, consumers who are happy with the low level of effort asked of them will likely recommend your brand to others and not badmouth you.
While CES' disadvantages aren't really a deal-breaker, they are worth mentioning. One thing CES surveys are missing is that they can't tell you the exact reason why a customer had difficulty solving a problem. That's on you and your team to dig around and find out.
"One major drawback that I felt in using CES is that it does not give a holistic picture and must be used with other reports to gain accurate data. So, for example, we had a customer who has been our repeat purchaser since last year. However, one time his complaint was not resolved quickly due to the logistics issues created by the pandemic. His score on CES was very low that month – which automatically translated into lower loyalty. This data was incomplete because looking at his past purchases – he was one of our biggest customers with maximum repeat purchases", said Damian Enderle, CEO at Adult Diapers 365.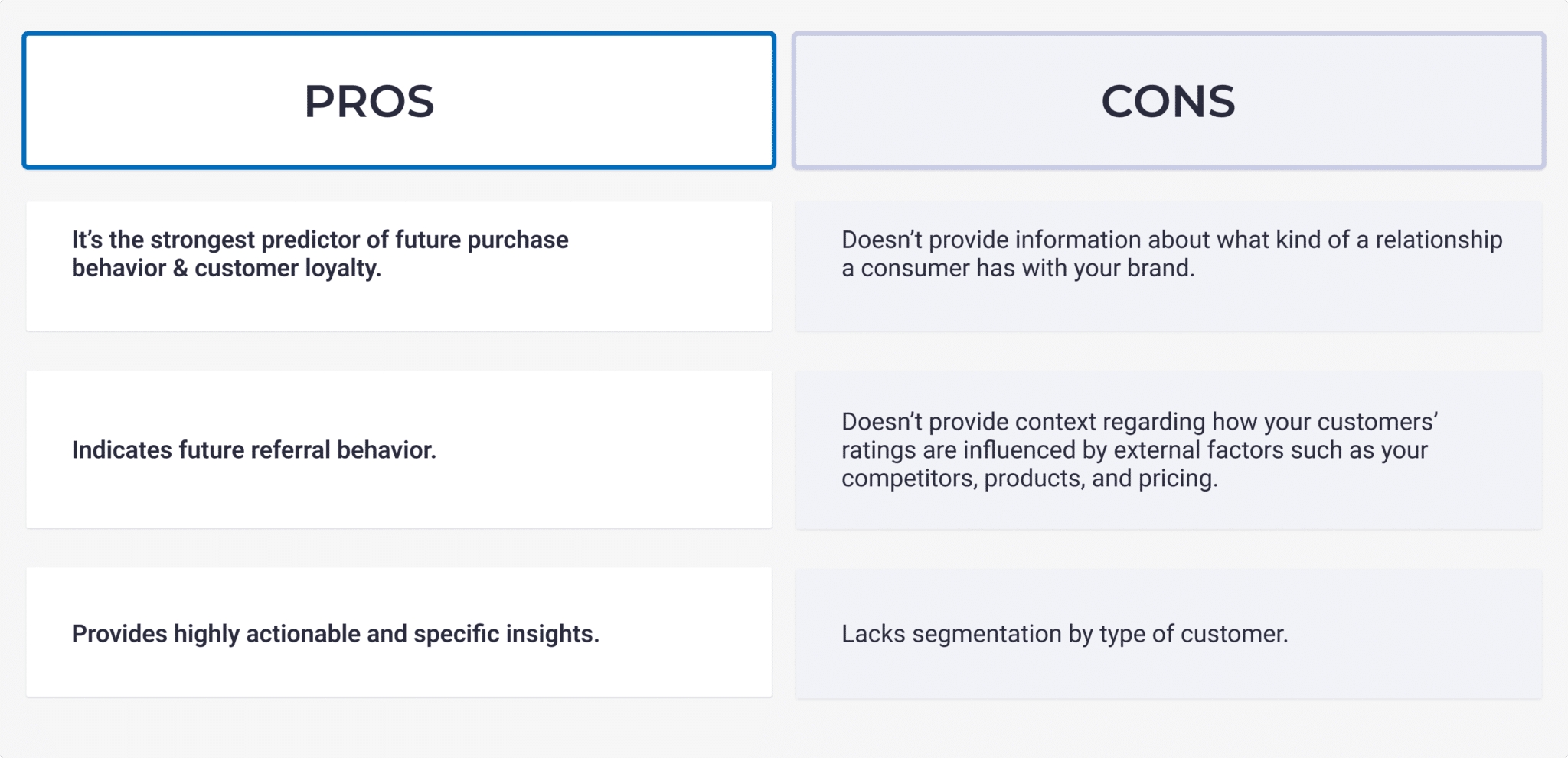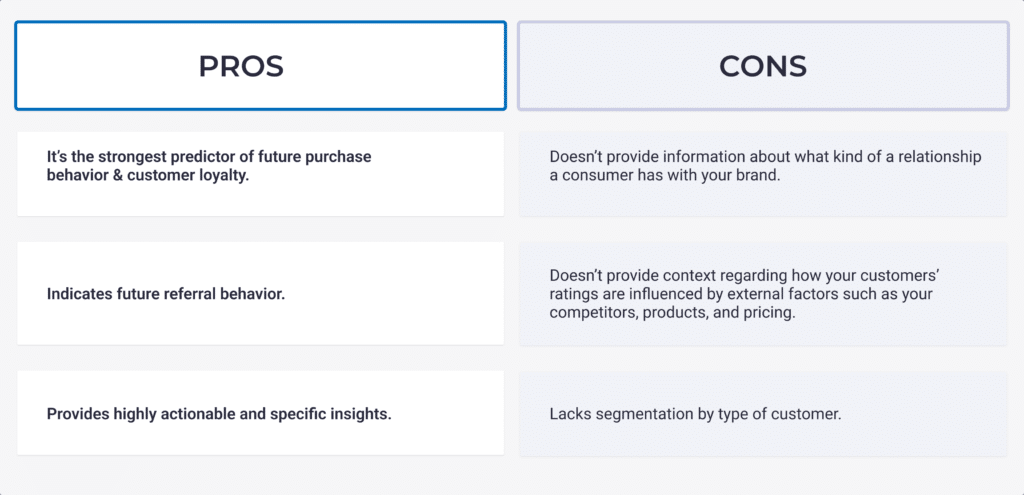 How to Calculate Customer Effort Score


Calculating your Customer Effort Score is not that difficult, you just need to master the formula above and have all your survey data on hand to get you up to speed.
But there are a few things to consider first. Depending on the type of scale you've chosen for the survey, you'll have to adjust the way you calculate your CES:
Likert Scale: You'll be able to average the responses by assigning a number between 1 to 7 to each answer on the scale.
Numbered Scale: Start by adding all the responses together, then dividing them by the number of respondents to get an average.
Emojis Scale: In this case, you'll have to calculate the percentage of people who answered with a happy emoji out of the total number of customers who answered happy or unhappy.
What Is a Good Customer Effort Score?
A "good" CES is debatable, partially because trying to figure out where your CES stands against competitors is extremely difficult. There's yet to be a clear industry-wide standard benchmark to compare. Also, figuring out if your CES is good or not mostly depends on the question you went for and the metrics you use to track it.
But as a simple rule of thumb, the higher your Customer Effort Score is the better your results. If your CES comes up to less than 70%, you'll have to improve the overall customer experience and collect specific customer feedback. If your CES is 90% or higher you won the game and, most of the time that's a sign of loyal customers.
When to Use Customer Effort Score?
Arguably one of the best things about running a CES survey is it can be used to target customer satisfaction with specific processes they go through by asking the right question immediately after an important touchpoint of their journey.
Here are some key times to send a CES survey:
1. After An Interaction Which Led To A Purchase
Sending a CES survey after a customer has made a purchase helps you understand how easy or tough the process was for them, and it also serves as great real-time feedback on what needs to be improved to streamline the process.
2. After An Interaction With Customer Service
CES surveys are particularly efficient when you need to evaluate how your support team performs. By following up directly after an interaction, you can find out if the customer experience runs smoothly or if it turns out to be a frustrating process.
3. To Supplement Product Testing
Probably one really cool benefit of the Customer Effort Score is how it can be applied to either customer success or product teams and be super-efficient in pinpointing necessary improvements.
Continually measuring your CES and acting on any negative feedback is key. Of course, it's best not to overuse it or your customers will feel overwhelmed.
Who Uses Customer Effort Score?
Customer Experience: by grasping the importance of effort through CES surveys, your CX teams' focus will naturally switch more on experience engineering and providing the smoothest processes to your customers, thus improving the overall business flow;
Customer Support: using CES surveys, support teams are able to quickly identify specific ticket types with unusually high effort scores, usually indicating potential areas or approaches that need further improvement;
Customer Success: with the help of CES surveys, CS teams can improve the whole onboarding process by ensuring they provide value to the customer as soon as possible. It also helps to improve customer retention rates and overall loyalty.
Improve Your CES Insights through Customer Success
A good idea to improve your Customer Effort Score is to link it up with your CS platform, such as Custify. Besides helping you segment your user base, Customer Success software will allow you to determine CES per each segment, create hyper-specific surveys, while also creating automations that will be triggered whenever a customer submits a negative CES. Thus, by using customer feedback through CES along with your CS platform, not only will your overall customer satisfaction rate improve, but you'll also reduce churn in the long term. Furthermore, by using CES in conjunction with Net Promoter Score (NPS), a default option for many CS tools, you'll be able to gauge how positive the experience was for your customers. If an account has both low CES and a high NPS, it might be a fantastic target for attracting referrals.
The Effort to Understand Your CES
At the end of the day, a Customer Effort Score plays a big role in helping you understand how easy it is for your customer to interact with your business. But it's not just about doing the math. Acting accordingly and continuously improving your processes based on customer feedback is equally important.
"CES is integral for a company's growth. If a customer is underwhelmed with a product or service you're offering, then it is their right to convey that information to you. The easier and quicker the process, the more satisfied the customer is, and the more likely they are to return! […] Acting appropriately when given an unsatisfactory can help retain and attract new customers." – David Northup, CEO at InShapeMD.
Test and test until you figure out what type of Customer Effort Score survey works best for your product/business and the kind of feedback you're looking for. There is no set way to run a survey that gives you all the information you need.
What's more important is how you actually put that feedback to work in your customers' favor and improve their experience. If you know what improvements you have to make, converting your customers into loyal advocates of your brand will soon feel like a breeze.