2023 is here and it comes with new opportunities and challenges. Last year was the first year since the COVID-19 Pandemic when we could enjoy in-person conferences and events. Now, in 2023, we've prepared an updated list of customer success events and conferences that you should check out.
Attending conferences, events or webinars is a great way to improve your skills, learn more about the industry, and keep up with trends. Plus, if you're going to in-person conferences, you have the opportunity to network with other professionals and create powerful connections. Let's see which are the top CS and CX events to attend in 2023.
15 Best Customer Success conferences and events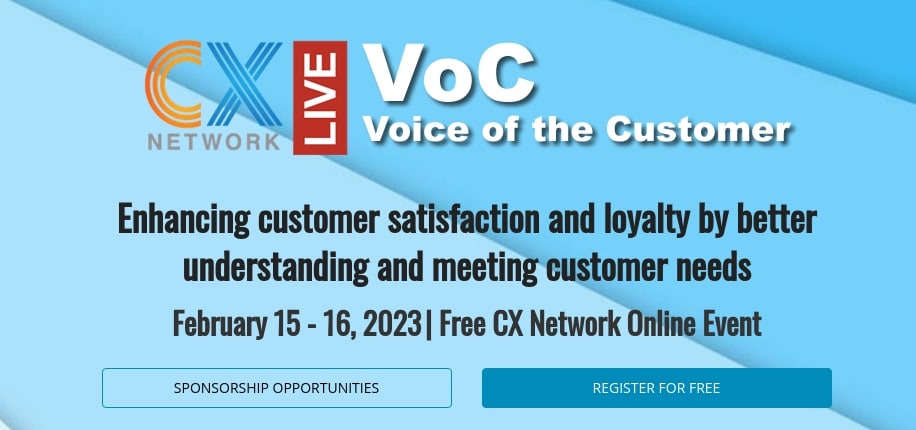 When: February 15 – 16, 2023
Where: Online Event
CX Live is a free, online event for customer experience and customer success professionals. CX Live: Voice of the Customer 2023 will center around maximizing the benefit of your Voice of Customer program.
The conference will delve into topics such as:
obtaining customer feedback and understanding through a variety of methods, including interviews, surveys, social media, and online reviews;
incorporating customer feedback from all channels to get a comprehensive view of customer concerns;
utilizing insights obtained to achieve specific business objectives;
using natural language processing to analyze customer communications and pinpoint areas of satisfaction and dissatisfaction.



When: March 7-9, 2023
Where: Salt Lake City
X4 Summit, organized by one of the top customer experience vendors, is returning after a two-year break and is expected to attract over 10,000 attendees. The event will feature eight influential keynote speakers and more than 80 customer-led case studies. Ryan Reynolds, actor and businessman, will deliver a headline keynote on the importance of forming genuine human connections in business.
X4 Summit will provide attendees with opportunities to hear customer success stories, network with industry peers, and receive hands-on training. The conference will feature top speakers from the industry, including Rob Swain, Global COO of KFC, Aarthi Murali, Chief COO of M&T Bank, and Shannon Costigan, Head of Leadership at BMO.


When: March 21–23, 2023
Where: Las Vegas and virtual
This summit will include over 200 in-person sessions and hands-on labs, covering 11 different tracks. The conference will feature notable speakers such as Rosalind Brewer of Walgreens Boots Alliance, Inc and John Donahoe of NIKE, Inc. In addition, Kristen Bell will serve as host for Adobe Sneaks, during which attendees will have the opportunity to learn about the latest technologies and upcoming projects.
The 2023 Adobe Summit conference is an event that aims to help attendees enhance their skills, find inspiration, and make connections.
The lineup of speakers for this year's conference is yet to be announced, but looking at the impressive list of speakers from 2022's summit will give an idea of the caliber of speakers expected to attend. The previous summit included notable individuals such as John Donahoe, CEO of Nike and Deborah Wahl, CMO of GM.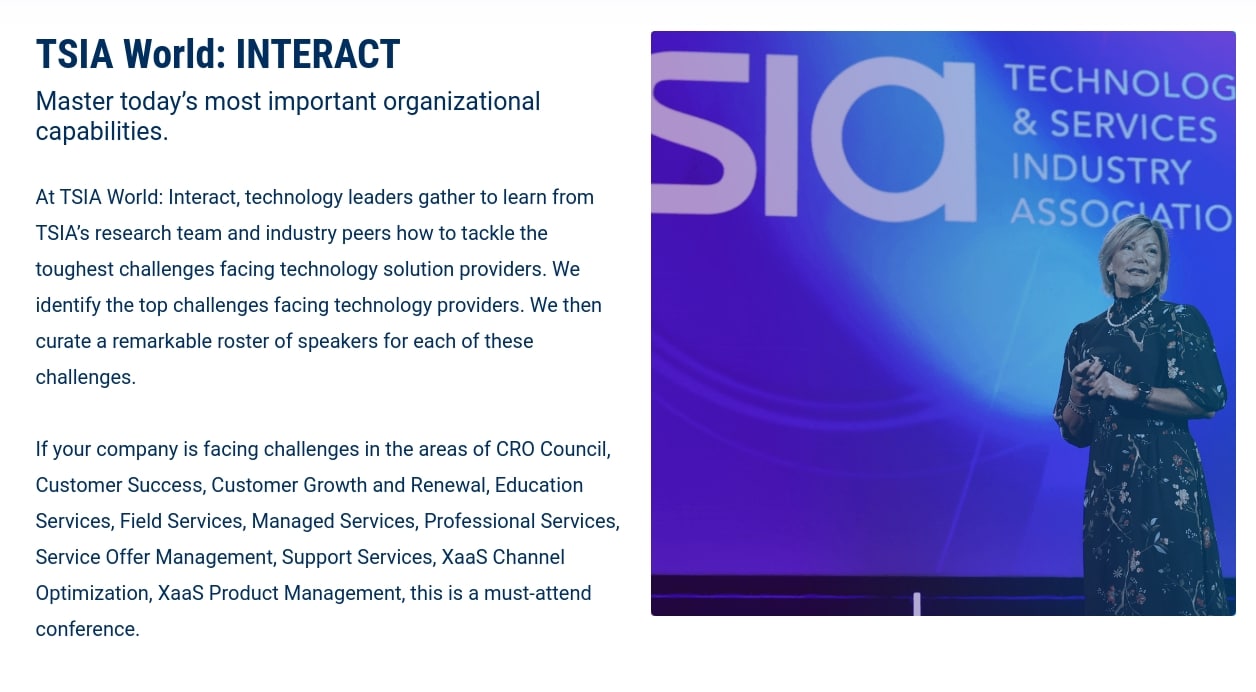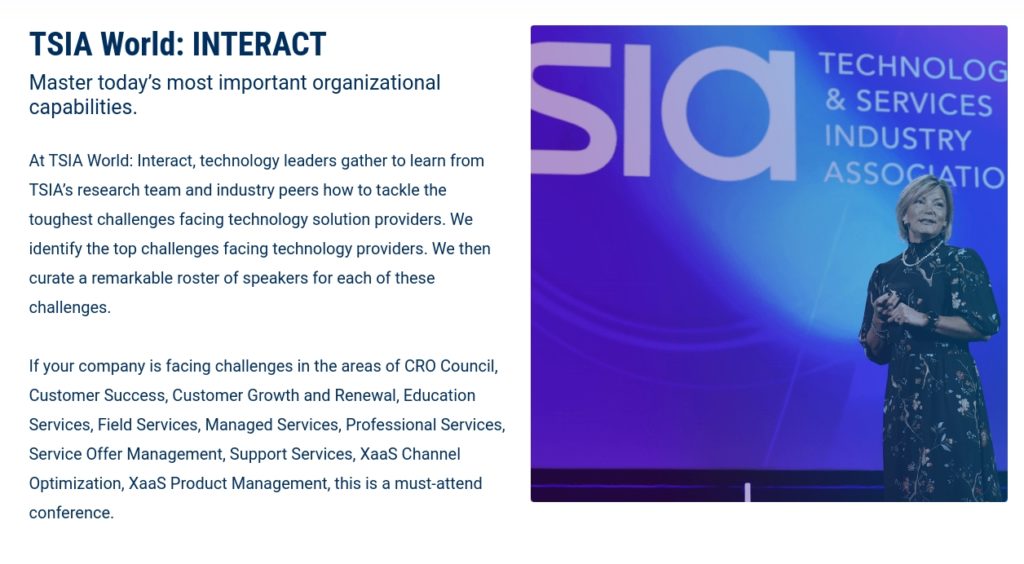 When: May 8-10, 2023
Where: Orlando World Center Marriott
TSIA World Interact is the premier conference for learning about and driving digital transformation. With more than 100 sessions providing attendees with data and insights that have been validated by industry experts, the conference will feature speakers and attendees from tech companies around the world. Notable companies that are members of TSIA include Informatica, Google, Cisco Systems, and Microsoft.
The conference will cover a wide range of topics, including Innovation in Customer Success, Data & Analytics, Diversity Equity & Inclusion, Service Offer Management, and more. Attendees will also have the opportunity to visit the virtual InteractZone and connect with the partner ecosystem of TSIA.


When: May 10-12, 2023
Where: Austin, Texas
CMSWire CONNECT is a premier conference on customer experience in North America, organized by the Simpler Media Group team, known for their expertise in the field for over 20 years. Attendees will have the chance to gain insight into top customer experience strategies, trends, and technologies from leading industry experts such as Scott Galloway and Ice-T.
The conference is tailored for mid-to-senior level professionals in the field, and covers topics such as leadership in customer experience, optimizing the customer journey, and utilizing technology in CX efforts.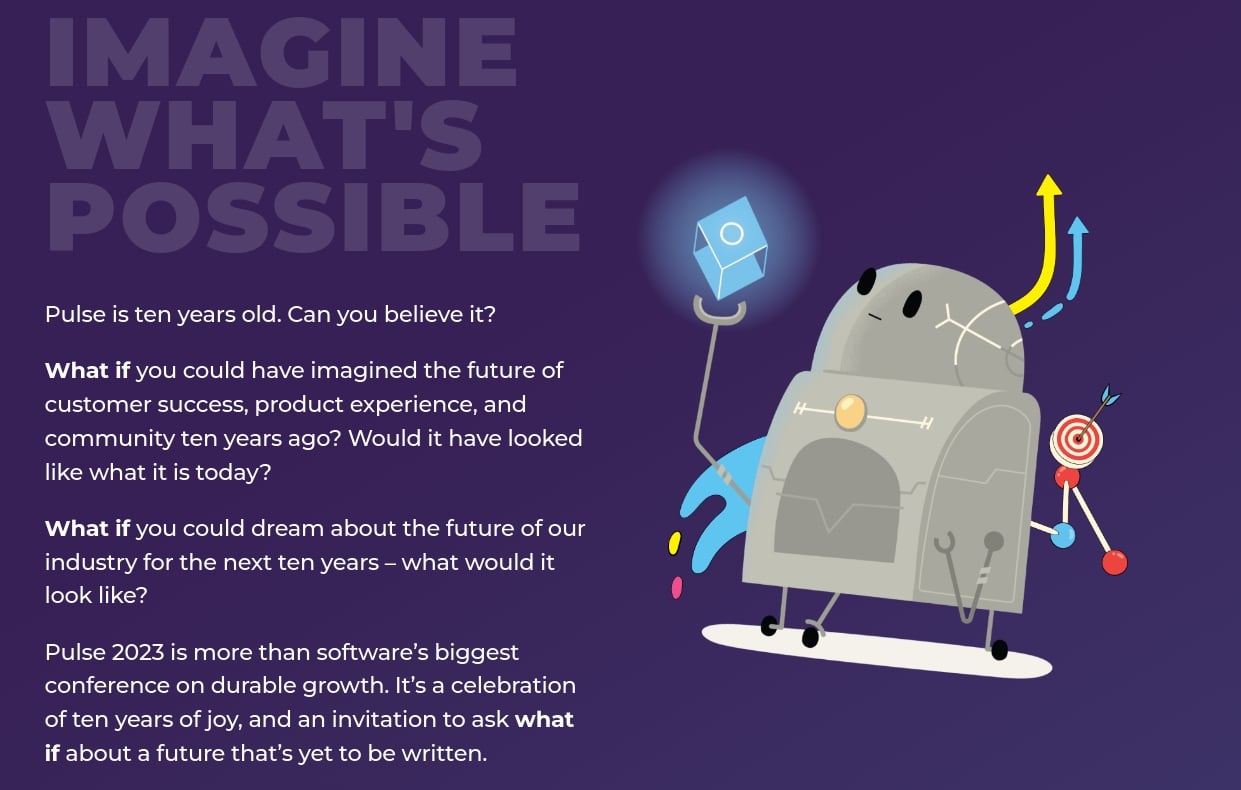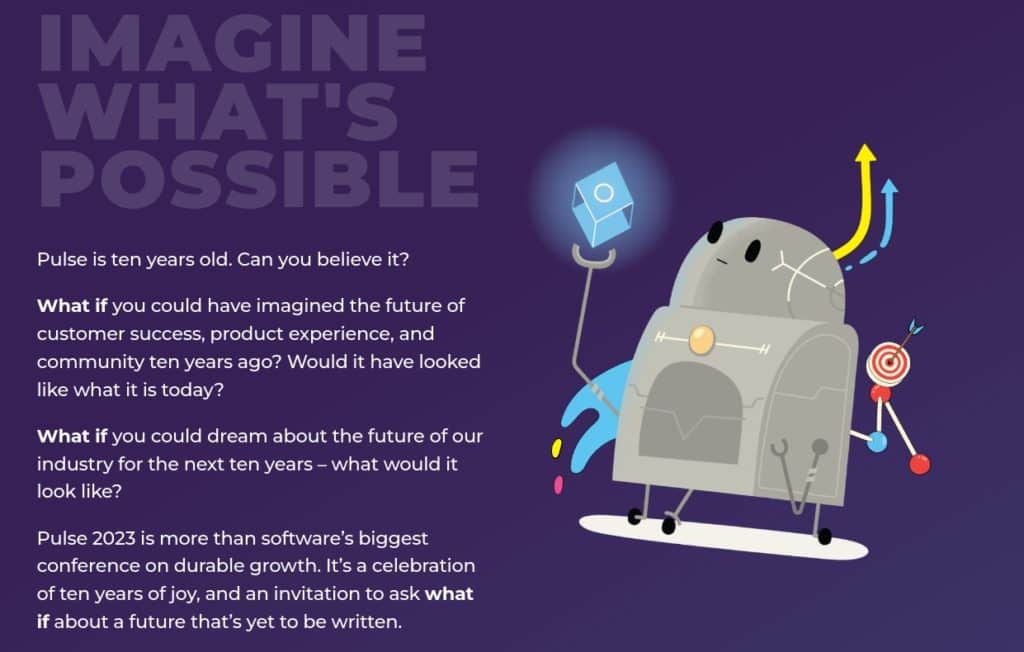 When: May 17-18, 2023
Where: San Francisco
Pulse is a major conference for professionals in customer success, product, and community. It is known as the largest conference for software's sustainable growth and will have 72 sessions and 8 tracks in 2023. In the past 9 years, more than 25,000 attendees from 6 continents have participated.
Notable past speakers include Aaron Levie of Box, Yamini Rangan of Hubspot, Nir Eyal, and Geoffrey Moore. Speaker submissions are currently being reviewed and only the best in the field are expected to present. Meanwhile, recordings from Pulse 2022 are available for viewing to keep interested individuals updated.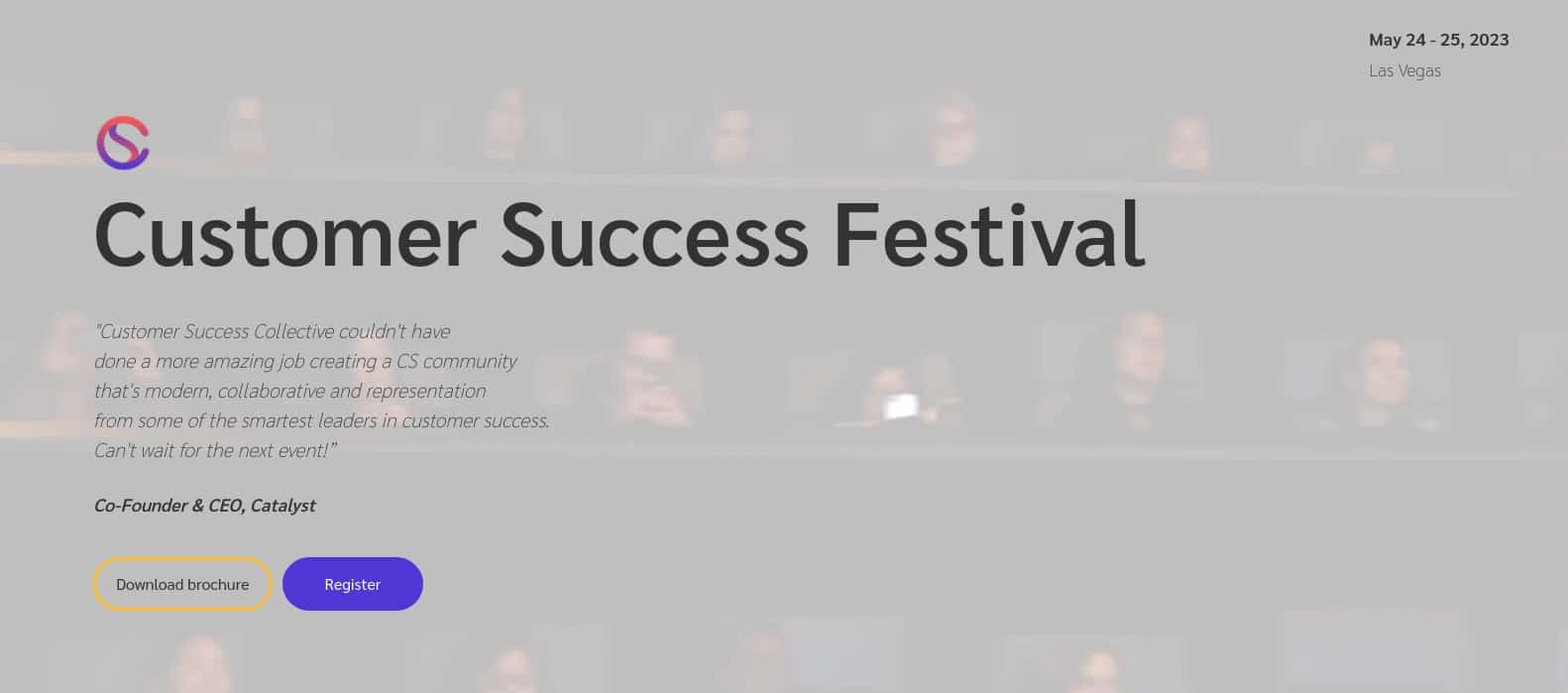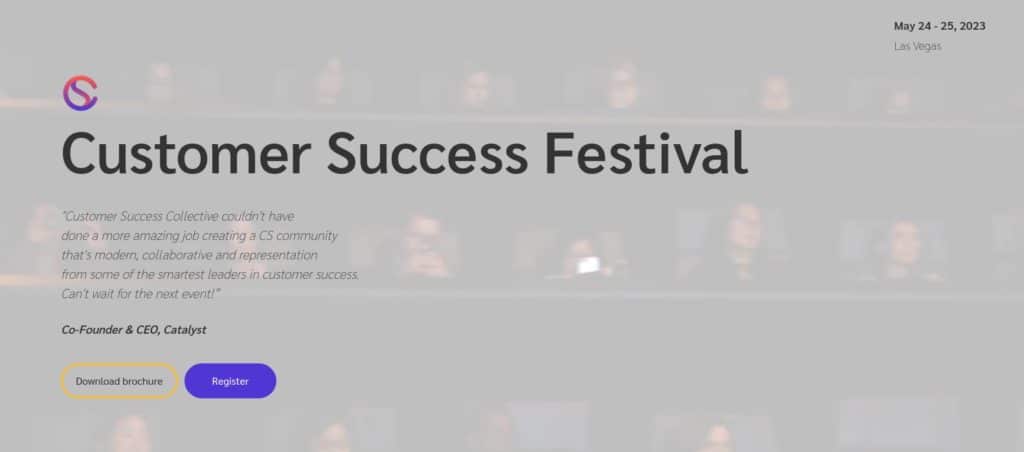 When: February 16 – 17, 2023
Where: Austin
When: March 14 – 15, 2023
Where: New York
When: May 10 – 11, 2023
Where: Amsterdam
When: May 24 – 25, 2023
Where: Las Vegas
When: September 19 – 20, 2023
Where: San Francisco
These conferences are focused on understanding customers holistically, by effectively engaging them, converting them, and retaining them. They will teach attendees how to effectively communicate the strategic value of Customer Success to gain executive support. Attendees will learn an operation playbook to supercharge their CS team to help increase revenue.
Each conference will also explore strategies that high-growth companies are implementing to create a lasting impact, and how to strike the right balance between human-led and digital-led CS to achieve scalability. Attendees will also learn strategic approaches to reducing customer churn to drive revenue and increase customer lifetime value. Each one of these events will have various well-known speakers that will provide valuable insights on how to implement top-notch customer success strategies.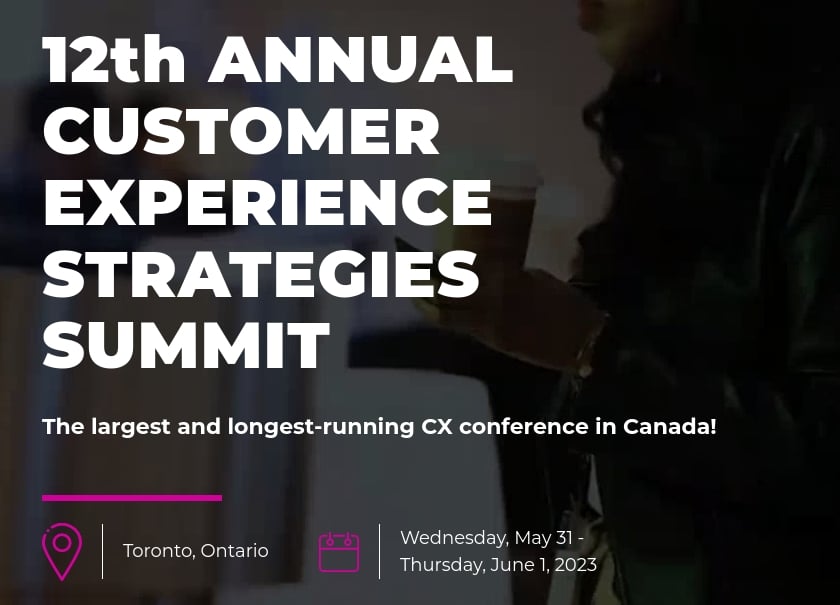 When: May 31 – June 1, 2023
Where: Toronto, Ontario
At the conference, attendees will gain insights into the latest CX trends and best practices, covering everything from customer acquisition to retention. They will learn about key strategies for quickly digitizing the customer experience to increase engagement, even in the context of live events. Attendees will also have the opportunity to hear from industry leaders on how they have successfully stayed ahead of the curve and maximized ROI by driving customer engagement.
Additionally, the conference will provide updates on regulations and compliance in data protection and ownership, and attendees will learn about how to effectively align the CXO and CFO to fully realize the value of investing in customer experience initiatives. Moreover, the conference will assure the safety of attendees by providing a safe networking environment through COVID screening and protocols.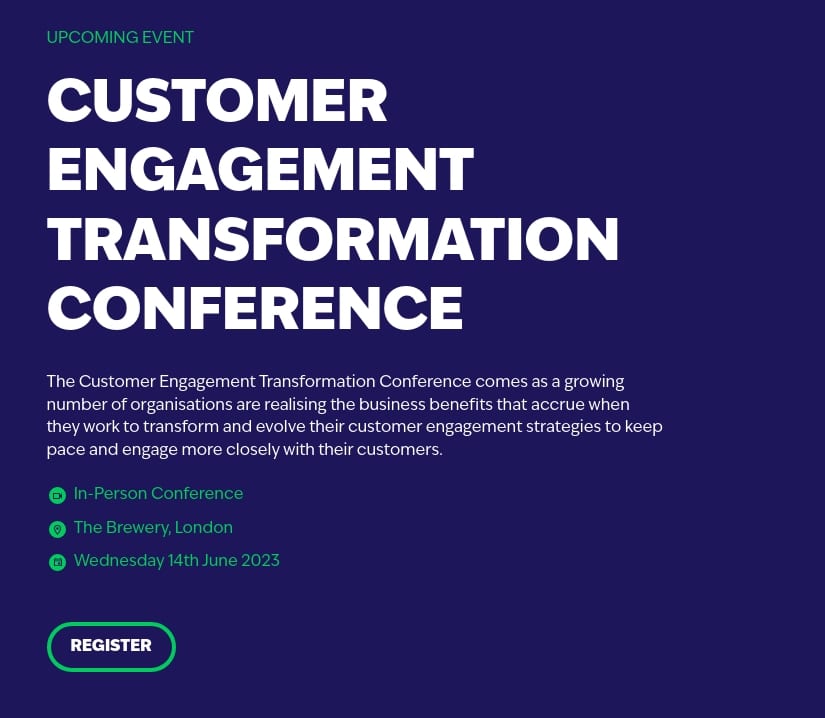 When: June 14th, 2023
Where: The Brewery, London
The Customer Engagement Transformation Conference is a perfect platform for organizations looking to develop and refine their customer engagement strategies. With an increasing number of businesses recognizing the benefits of enhancing their customer engagement, this conference brings together 20 renowned speakers who will present on the most current topics in the field.
Attendees will have the opportunity to learn from top-notch case studies and engage with industry experts, to gain the knowledge and practical tools necessary to implement effective, long-term customer engagement strategies.


When: July 17 – 19, 2023
Where: Loews Vanderbilt Hotel
The CX Ecosystem event will be an interactive gathering of high-level executives in customer experience, customer engagement, and marketing. It will be designed to be engaging, with minimal use of traditional presentations, networking opportunities, and a focus on high Net Promoter Scores (NPS). The majority of attendees are expected to be director-level professionals in customer experience. Past participants in this event include companies such as 3M, ADP, and Pfizer, among others.
The event will commence with a sponsor workshop, followed by a mixer for Leadership Councils, where attendees can discuss critical topics. The conference will cover various topics such as "Delivering the Kind of Customer Experience that Drives Financial Performance" "What is Your CX Maturity? Metrics, Technology, and Human/Digital Interactions" and many more.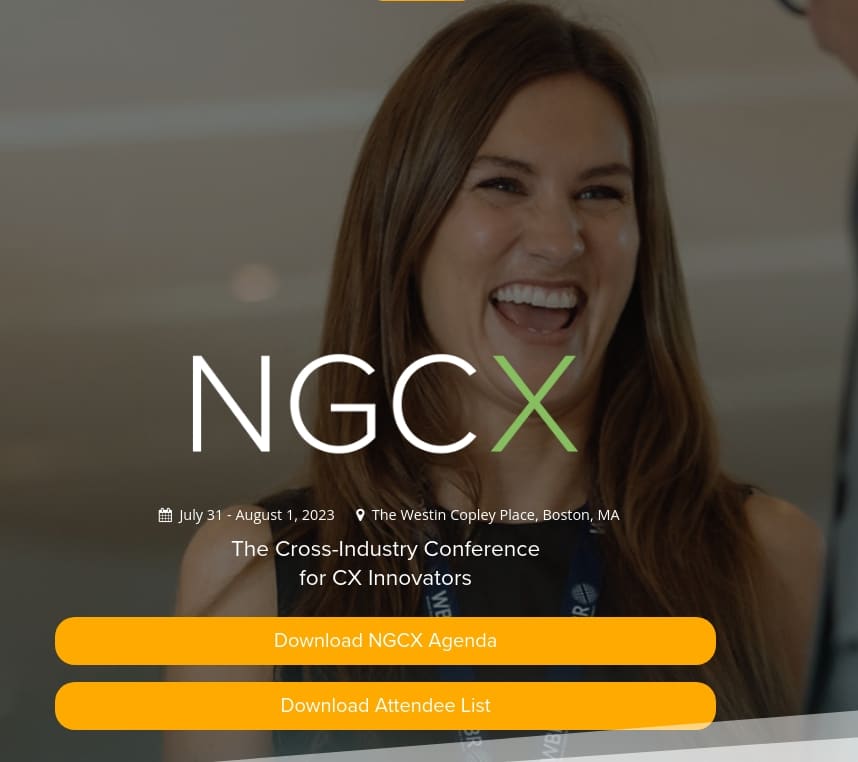 When: July 31 – August 01, 2023
Where: The Westin Copley Place, Boston
The NGCX conference is a highly-attended event for top executives in charge of customer experience in America to connect, gain inspiration, and plan for the future of CX. The conference features keynote speakers from various industries, such as retail, finance, healthcare, hospitality, and B2B, and top brands like Adobe, Sephora, Sprint, Verizon, Walgreens, and Microsoft.
At the conference, more than 75% of attendees are from post-sales and marketing, and nearly half of them hold leadership and management positions. This makes NGCX an ideal event for networking and building valuable connections.
This year, the NGCX and CXFS will be running concurrently, in the same location.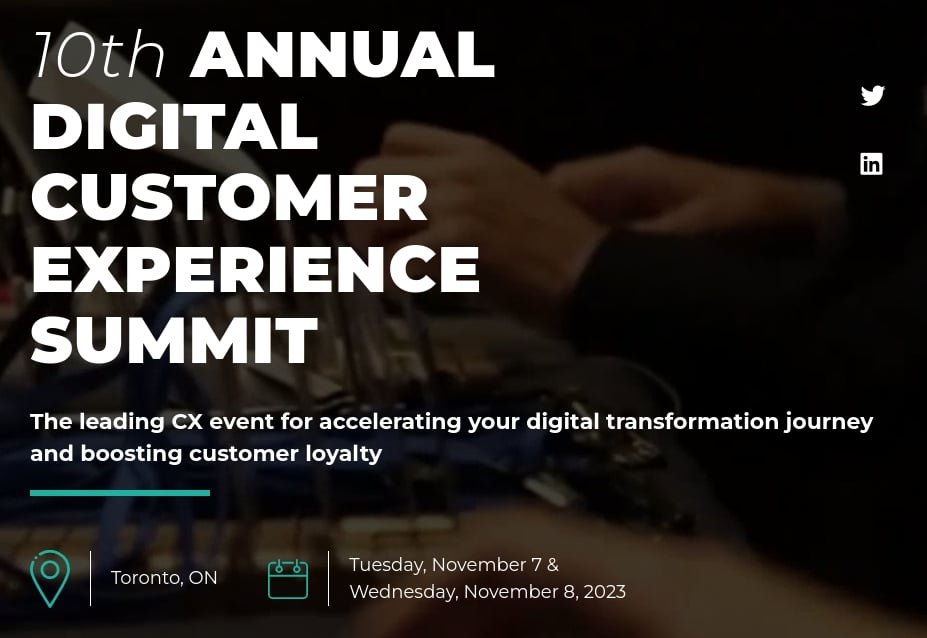 When: November 7 & November 8, 2023,
Where: Toronto, Ontario
The 9th Digital Customer Experience Summit is an event you don't want to miss! Attendees will learn about how to turn their customer care centers into profitable operations. They will discover techniques to monitor customer behavior on digital platforms to improve engagement. The conference will also provide insights on how AI can be utilized to gain real-time insights and drive sales.
Attendees will also learn about how to align the CXO and CFO to fully realize the value of investing in digital customer experience initiatives. And rest assured, the conference will provide a safe networking environment by implementing COVID screening and protocols.
13. CS100 Summit


When: TBA
Where: TBA
The 5th Annual CS100 Summit was held in September 2022 at the picturesque Sundance Mountain Resort. The CS100 Summit is considered the premier customer success conference because it brings together top executives, leaders, and innovators in customer success.
The CS100 Summit provided customer success executives with an exclusive learning environment with their peers in a beautiful location to foster an atmosphere of inspiration, idea generation, strategic planning, and practical application of customer success concepts.
At the moment, the 2023 event hasn't been announced, but we expect it to be just as fantastic as it was in previous years.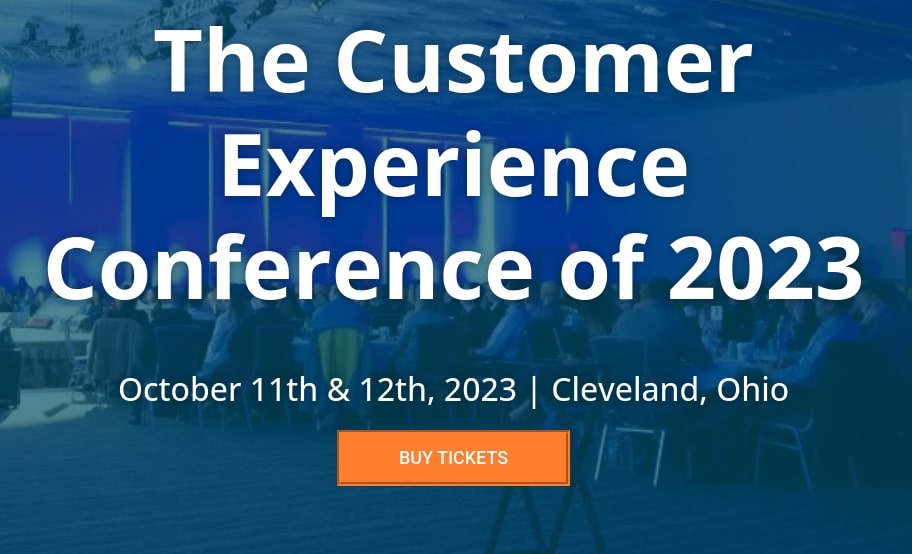 When: October 11th & 12th, 2023
Where: Cleveland, Ohio
The Customer Service Revolution is not just an event, it is a movement that brings together professionals who are committed to creating exceptional customer service experiences and elevating their brand to be one that customers can't live without.
As America's #1 Customer Service Conference, The Customer Service Revolution is in its 12th year and provides attendees with the inspiration and strategies they need to revolutionize their customer service. The event promotes innovation in customer service and offers attendees resources to improve their approach to customer service and drive business growth. The conference attracts hundreds of business leaders and customer service professionals and is scheduled to take place in October 2023. As of now, the speaker lineup is not yet confirmed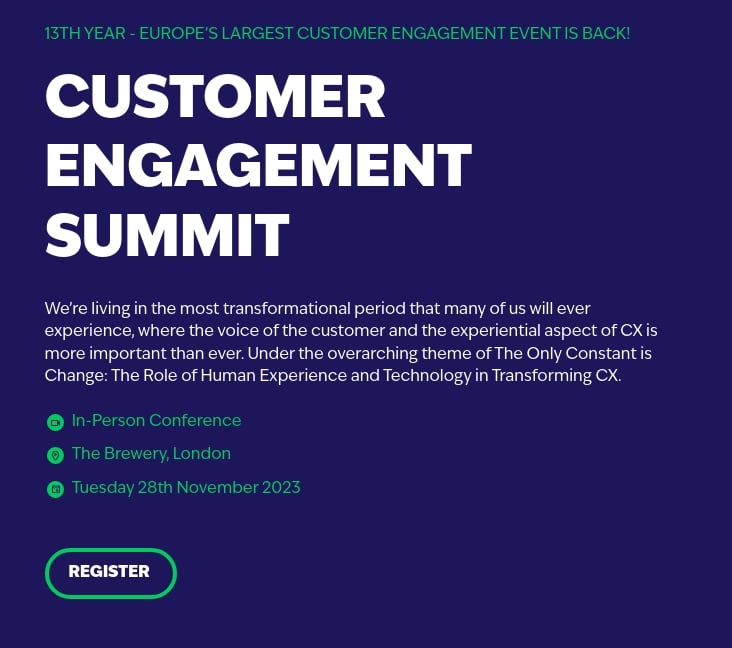 When: The Brewery, London
Where: November 28th, 2023
Explore the intersection of human experience and technology in the realm of customer experience as it becomes increasingly driven by data solutions. Discover how data and analytics are integral to the customer experience programs of the future.
Learn from top-level speakers from leading brands as they present real-life case studies on the latest innovations in customer experience. The conference offers valuable insights and strategies to enhance customer engagement. Join the conference on November 28th, 2023 at The Brewery in London to gain a deeper understanding of how to deliver exceptional customer experience in a digital world.
Attending events to upgrade your CS skills
Attending customer success events is an important way for professionals to stay informed about the latest trends, best practices, and strategies for managing customer relationships. These events provide opportunities to learn from industry leaders and experts, as well as to network and connect with other CS professionals.
Additionally, attending customer success events can help professionals stay up-to-date on the latest tools and technologies used in the field and understand how to use them to improve their strategies. Ultimately, attending these events can help individuals and organizations improve customer satisfaction, retention, and revenue growth.