In today's digital world, customers expect things to be done quickly and will not waste their time searching for contact information on the website. And when questions and challenges arise during customer onboarding, they expect prompt solutions.
Businesses require something faster and more efficient than traditional phone support—something like live chat. The onboarding process with live chat can be much more successful by clearly explaining how to use your product or service and highlight its value upfront and in real-time.
Live Chat as Part of an Onboarding Strategy
Acquiring customers may seem like an attainable task, but retaining them can be a challenging feat to conquer. According to surveys, a substantial percentage of users tend to sign up for a trial, log in once, and never revisit their account. Hence, it is crucial for the ultimate success of a business to convert new sign-ups into active users and focus on upselling to existing ones.
This is where onboarding comes in. Having a meticulously crafted and effective customer onboarding strategy in place allows you to lock in customers from the get-go. It lets the business reap a number of benefits, starting with higher revenue figures and lower churn rates.
However, streamlining your customer success and limiting the churn rate may not be as easy as one might think.
Live chat proves to be an interactive guide to potential users and is an effective source of collecting feedback which can be used to improve the overall customer experience and up your onboarding time.
The Four Phases of Onboarding:
An onboarding enables customers to discover, evaluate, and eventually purchase products or avail services through a sales process. An effective onboarding program helps customers understand the product or service, guides them through the setup and usage, and provides ongoing support.
The four main phases are outlined in the onboarding process flowchart below: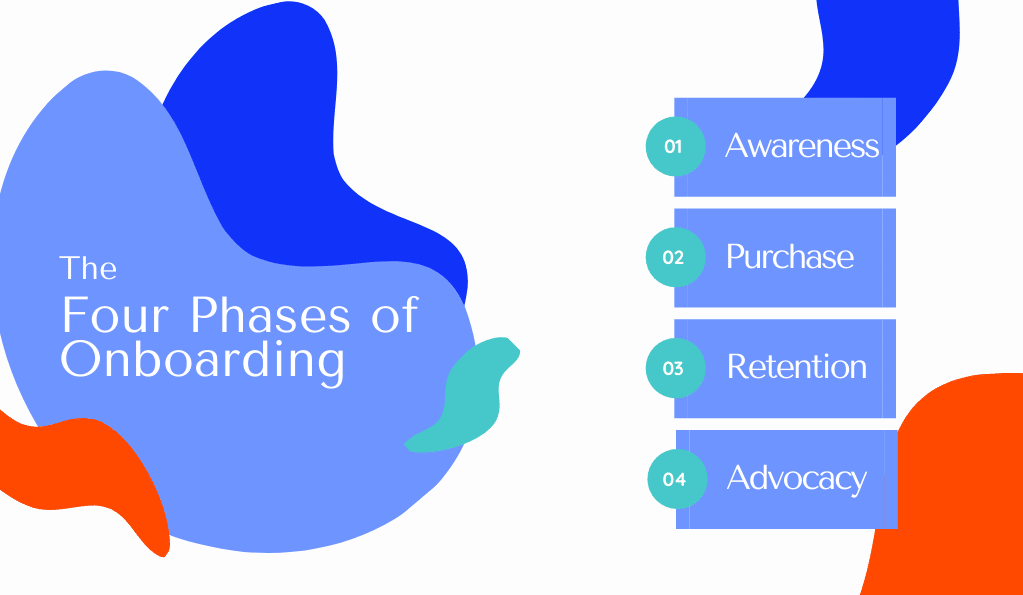 Awareness
The initial discovery stage where the customer may find out about your product or service through different marketing means.
At this stage, aiding and guiding the customer will be of the utmost importance. It will determine whether the customer moves to the next stage or leaves.
Purchase
During this phase, the customer decides to make the purchase. Once the purchase has taken place, it is essential not to leave a communication void after.
The best approach is to acknowledge the customer instead of dismissing its existence entirely until it makes contact again. It is a perfect opportunity to start up your welcome and messaging machine to move them into the next phases smoothly.
Retention
Retaining customers is not as easy as acquiring them, and this is where many seem to fall off. Here, customer satisfaction will indicate which customer stays or leaves. Constant and regular communication is critical here for building customer loyalty. Continuing to solve problems that arise and improving with relation to feedback obtained could be enough to keep them engaged and satisfied.
Advocacy
If the above steps are handled with care, then customers at this stage will become fans of the business and its products. The result will be the best marketing through word of mouth advertisement that will facilitate further sales.
Benefits of Live Chat for Onboarding Strategy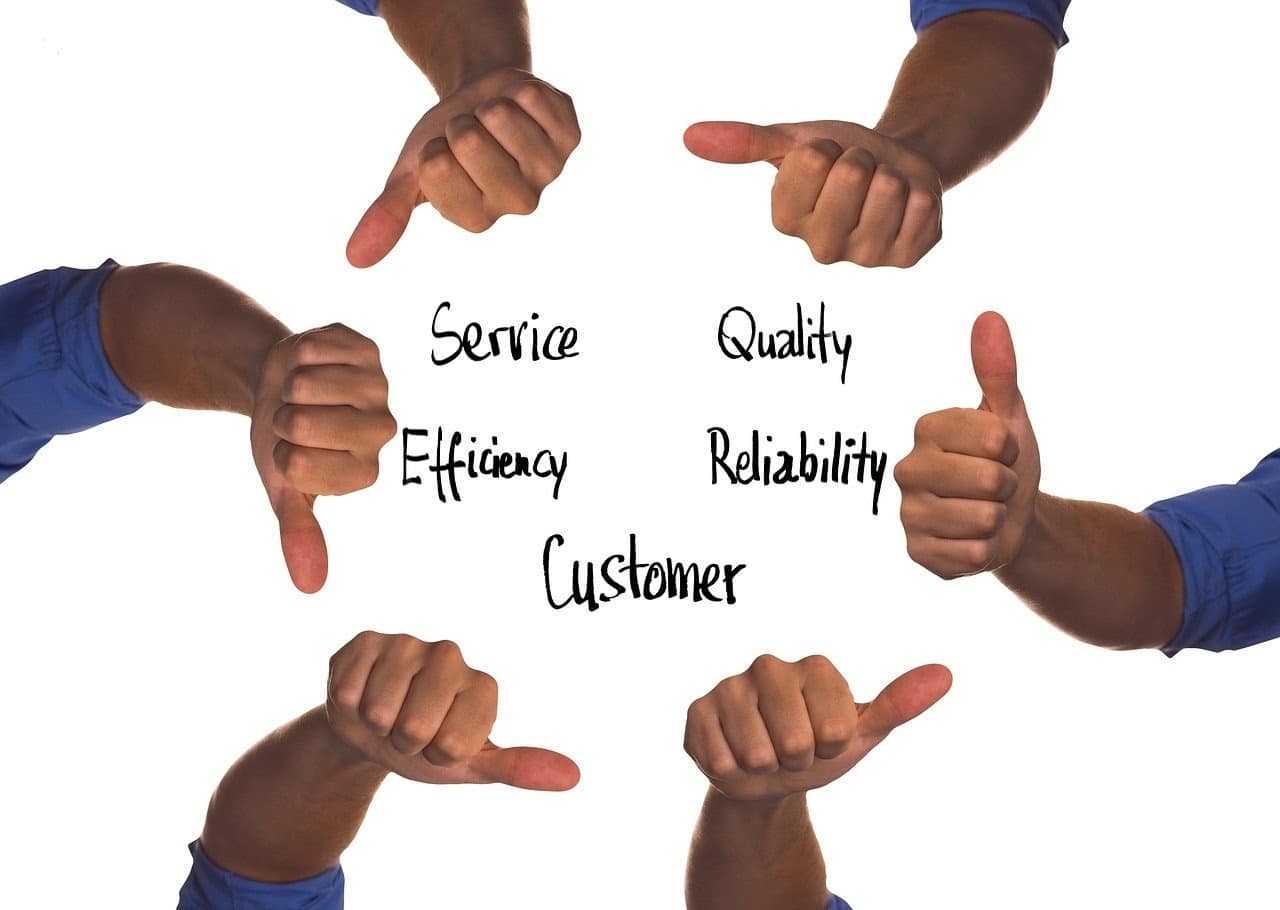 The benefits of live chat software stretch far beyond just awarding your customers a quicker, more convenient mode of communication with the customer service teams.
Live chat is perhaps one of the best tools that businesses may utilize on their websites. Making it a prime element of your online onboarding process may help leave behind more satisfied customers that feel valued and prefer to visit again.
This ultimately reduces the churn rate, and here's how live chat contributes to it:
Efficient communication in real-time
For small and large businesses alike, timely responses to customers are essential for success. Live chat software will help communicate with consumers in real-time and solve their issues instantly, paving the way for a more effortless customer onboarding experience.
Most people visiting a website are more likely to ask questions via live chat rather than sending an email or making a phone call. More than half of the population of consumers prefer to chat over phone support.
Improved customer retention
As mentioned above, attracting customers may be relatively easy but retaining them is an entirely different ball game. It is estimated that acquiring new clients can be 5 to 25 times more expensive than retaining them. Generally, customer retention comes from customer satisfaction not just of their experience with the business but also the product itself.
To secure customers, effective communication is vital. And with live chat, a business can be available to its clients whenever required, as it can be optimized for mobile devices.
Personalized service
Have you ever been a victim of a poorly programmed AI that keeps talking to you in circles instead of giving you the answer you're looking for? It can be straight-up infuriating.
Live chat helps build more personalized relations and service despite the thick layer of cyberspace between both ends. The use of operator names and photos helps in creating an immediate, human, and friendly connection. A survey conducted by Segment reported that about 44% of consumers said that they were likely to give a company repeat business after receiving a personalized experience.
Competitive advantage
Today's customers tend to move on faster than in the past when they cannot find what they were looking for or if it is too complicated to get there. With so many substitute brands waiting to snatch your customers, there is no space for lousy service.
If your competitors offer inadequate or no live chat support, it gives you the opportunity to impress their current customers and acquire an edge over your competition.
Round-the clock support
Live chats can be made available to provide round-the-clock support. By expanding your service with live chat features, you can be available 24/7. Customers will have little reason to complain about their queries going unheard.
Self-service options for live chat can also be incorporated where staff can't be made available for around-the-clock correspondence. For instance, a customized chat window can include a widget that links with the knowledge base. With such a step, customers feel valued and taken care of regardless of the time of day they find themselves needing support.
What features of live chat can your customer success team utilize for onboarding?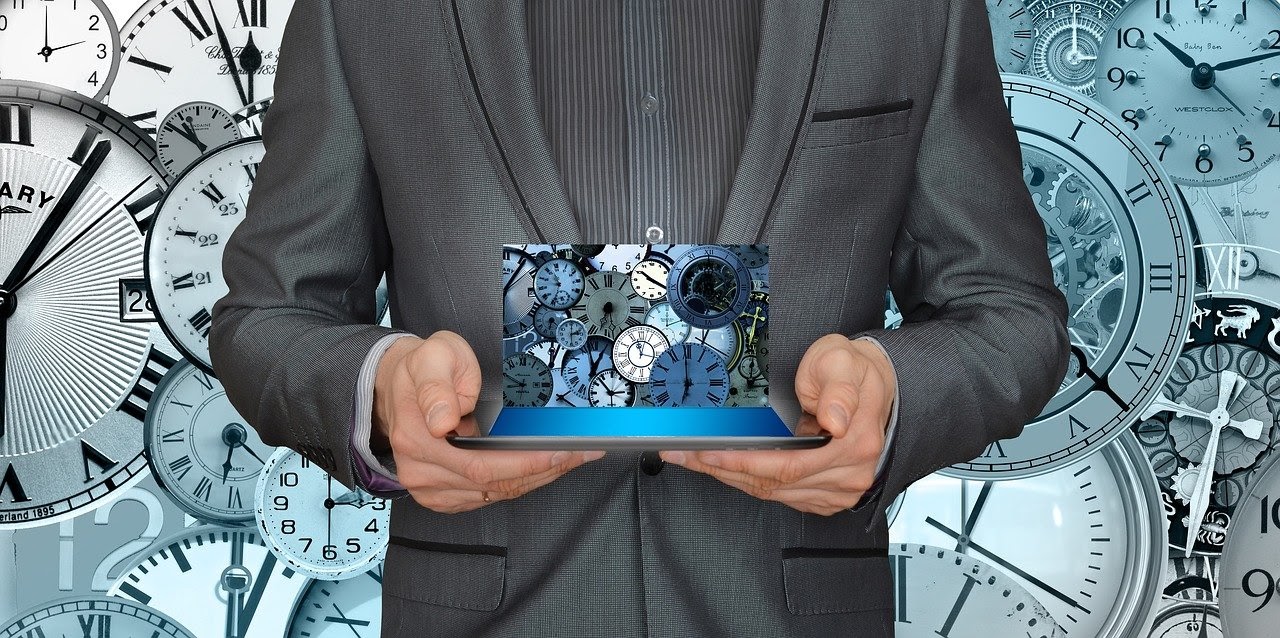 Real-time typing-view
A real-time typing view is a feature that allows customer service agents to preview the text the customer is writing in the chat.
This feature proves quite helpful for the chat operatives as it allows them to see what the customer is writing, devise a solution and answer faster. It further allows them to multitask, increasing the overall efficiency of the live chat program. It also improves the customer experience as new clients will be delighted by the immediate and accurate responses to their questions.
Chat history
Chat history is perhaps one of the most fundamental features to include in your live chat. Why is that? It's because the last thing the customer wants to hear is, "Sorry, what were we discussing?".
Chat history allows the customer success team to keep track of the previous conversations. This way, the onboarding team can go back to identify prior issues or recommend better products and services in the future.
Chat overview
Chat overview shows you important information concerning your website visitors and allows you to take relevant action accordingly.
For instance, it may provide the number of visitors waiting to chat with your customer service agents. As a result, the team will easily detect if the support system has a reasonable number of agents to deal with those currently in queue.
It can also transform the service from being reactive to proactive, as the agents can target specific customers and invite them to chat.
Video chat and Co-browsing
Video chat's primary advantage is providing a more personal engagement with customers. Such a component fosters a sense of credibility between the customer and the agent, increasing the chances of customer satisfaction.
Additionally, co-browsing is another notable feature that allows you to see and interact with your customer's screen. Essentially, it allows both parties to navigate an application together in real-time on the web, instantly by clicking on a video chat button. With granted access, the support agent can identify the problem immediately, document it, and, if possible, solve it within one session.
Co-browsing not only complements but also helps in adding value to your live chat platform, as it requires little effort from customers.
Chatbot
Chatbots are powered by the rules of the AI and simulate a real interaction with users. They are based on Machine Learning that gathers conversational cadences. This allows them to copy human conversations and react to requests or common questions.
Utilizing a chatbot can be very helpful to the business in maintaining communication and connection with customers. This is also ideal for situations when chat is offline. A chatbot can deliver the necessary answers to various questions and requests based on keywords and phrases.
Tips for Streamlining Your Onboarding Process with Live Chat Software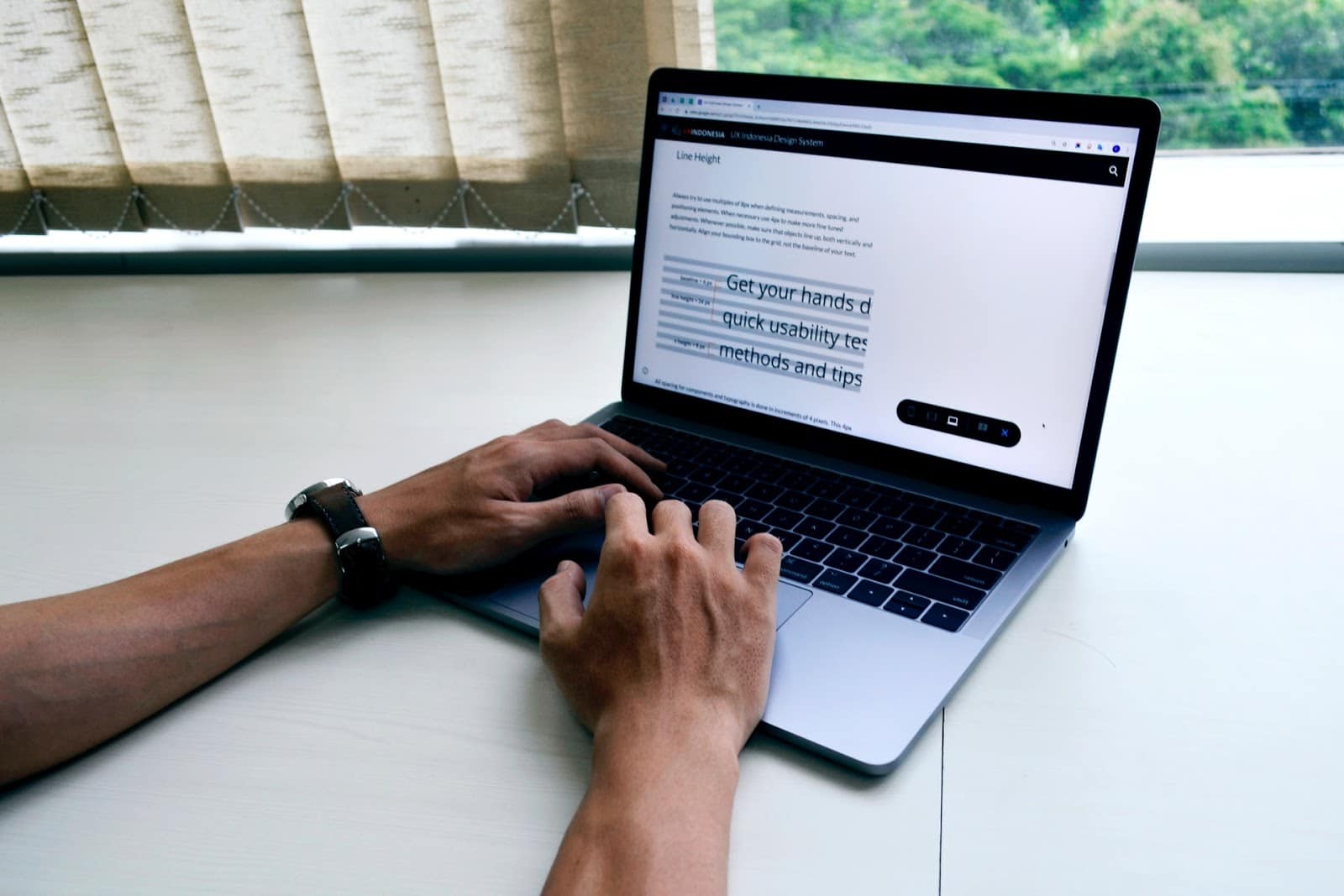 First impressions last. Therefore, a strong and effective onboarding strategy can be the underlying reason for a business's success if done correctly. By streamlining the onboarding of the new customers with live chat, you could significantly improve your customer retention levels.
Here are seven tips to get you started:
1. Understand your customer's journey and pain points
To successfully onboard new customers, it is essential to understand who they are. This could encompass brainstorming the type of personal messages that may resonate with different users, their motivation, objectives, and needs. Segmenting users based on their personalities and having relevant support strategies to deal with each one will drive your onboarding operation forward.
Understanding these key elements will put you in a better position to deal with any type of user, so you're not caught by surprise. The customer success team, through chat conversations, can gather relevant information regarding the user and their preferences and give you insight into real-time customer behavior.
2. Onboarding checklist
It may be easy for customers to be confused or get lost if it's their first visit. The use of an onboarding checklist can be quite helpful in giving customers a sense of direction. Constant guidance through live chat can make the process easier for the customer as they can ask for help if they get stuck somewhere or have questions.
An excellent checklist guides and helps customers in identifying key features of products. This essentially means that they can begin gaining value from it right away. Having a customer onboarding checklist is perhaps one of the most effective tools to ensure the execution of all onboarding process steps.
3. Demonstrate the value proposition
Customers will only purchase a product or service if they understand its potential benefits. It is said that the first five seconds are the product's first and only opportunity to make an impact on the consumer with an "aha!" moment.
This essentially means you have one or two sentences to communicate the product's value proposition to the customer. Instead of passively reacting to the inquiries, the chat agents can target specific customers and invite them to chat or send special discount offers through chat.
If you demonstrate a value proposition successfully each time, you may achieve new horizons with your new client onboarding.
4. Automation
In the 21st century, there's rarely anything that technology can't fix. The use of IT makes everything more effective.
User onboarding can be a time-consuming task as customers slowly get comfortable with the platform. However, through modern solutions, you can save time by automating tasks related to onboarding.
For example, canned responses are an effective chat solution for sending automatic replies to frequently asked questions. Other departments can adopt the same responses, keeping the in-house consistency across the organization.
5. Decrease onboarding mistakes
With a smart and effective onboarding strategy in place, acquiring and retaining new users to your product should appear seamless. However, this is not always the case, as successful onboarding requires careful planning and execution.
Live chat can immensely help minimize onboarding mistakes by communicating with clients using real-time typing-view features.
6. Internal communication between departments
Effective communication between internal departments, such as sales – customer service – HR, directly results in improved communication with the customer.
Teams can share accurate, up-to-date information or onboarding forms before sending it to customers through live chat, thanks to the departments' integrated communication network.
7. Collect and act on feedback
The collection of feedback is a vital element that ultimately helps the business thrive.
Feedback provides the business with a clear expectation of product/ service performance and quality. The process of collecting feedback has been made even more accessible through live chat.
Live chat proves to be an excellent medium for collecting required feedback, as customers can fill out the surveys, rank the agent, and the session at the end of the chat.
As live chat is, well, live, the feedback that customers deliver will be unaffected by time. Instead, it will be based on their immediate feelings and opinions, providing companies with raw data to work with.
Conclusion
To conclude, continuous value is the name of the game. If customers cannot recognize your value during the four stages of onboarding, they will either drift towards competitors or abandon their subscriptions. With practical tools such as live chat software and Custify's product 360, you can improve your customer onboarding process and the overall retention rate.