Engaged customers are one of the biggest assets of any business. Don't take our word for it — executives rank customer engagement as one of the top three strategic priorities more often than any other digital trend.
You don't need to be an expert in brand identity services to know that an excellent customer engagement strategy can result in a wide range of business benefits.
However, perhaps its most prominent advantage is that it can create a customer-centric approach, fostering growth in brand loyalty.
To get there, though, you'll need to provide your customers with value beyond a simple business relationship.
We've prepared a guide on the ins and outs of customer engagement and how you can develop your strategy to increase your brand loyalty and trust.
But before we dive in, let's take a closer look at customer engagement as a concept.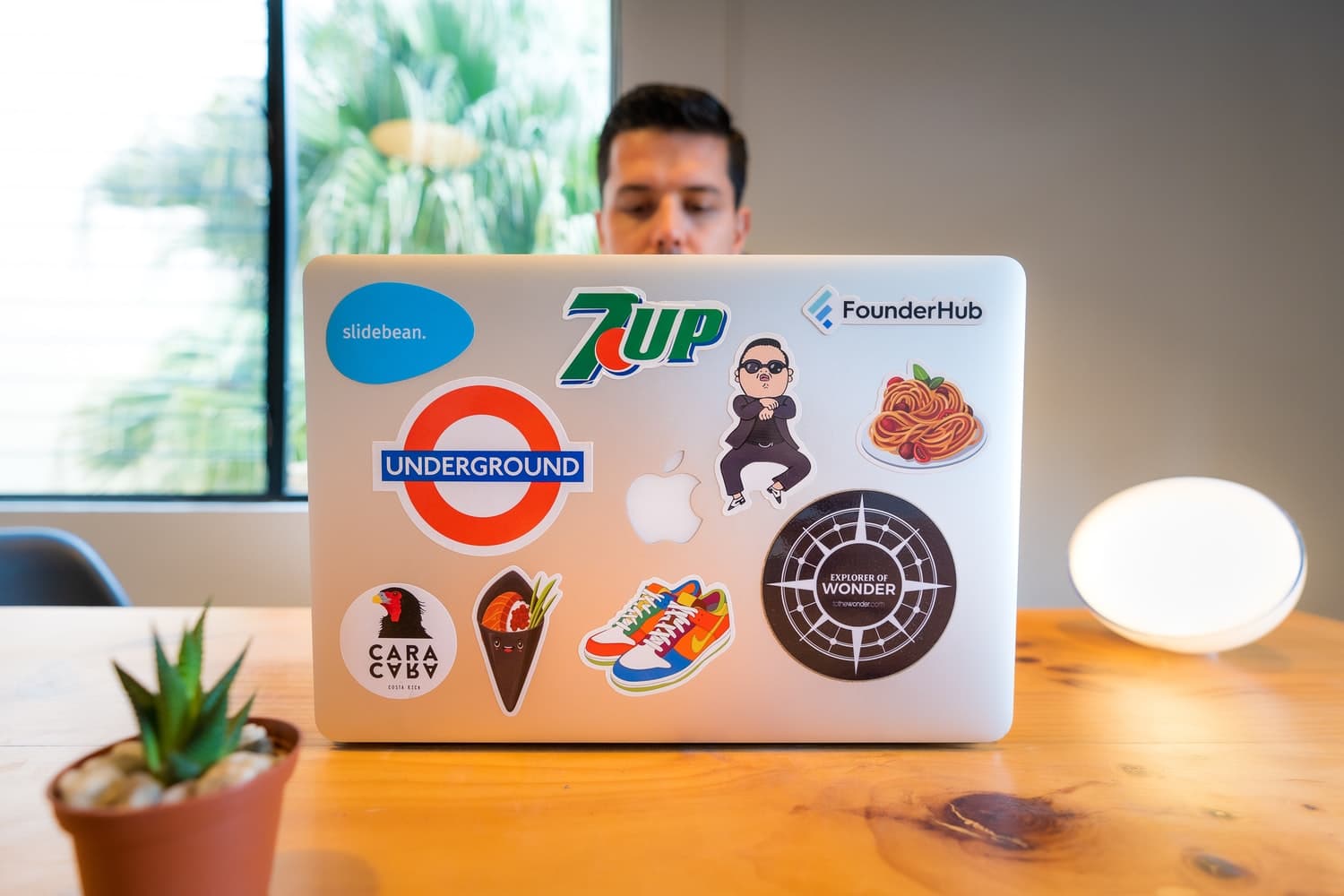 What Is Customer Engagement in the First Place?
According to Paul Greenberg, a CRM expert, customer engagement is built by ongoing interactions between a customer and a company. These interactions are offered by the company and chosen by the customer.
Customer engagement may be defined in different ways depending on who you ask, but the definitions will invariably revolve around lasting relationships and loyalty.
This means you should consider how your interactions with your customers impact their impression of your company and brand.
Will they perceive their interaction with you as a fleeting one-time communication, or will they think of it as part of a long-term relationship that both parties benefit from?
Why Should You Care About Customer Engagement?
We already discussed the fact that most C-suite executives consider customer engagement a top priority. This is because it has direct and measurable effects on multiple facets of any business.
In simple terms, a high-performing customer engagement strategy has the potential to set your business apart from the competition.
If you can make your customers smile by going above and beyond the customer experience they've come to expect, you can achieve great results.
One of the most important reasons customer engagement is important is word of mouth. There are no better advocates or marketers in the world than loyal customers.
This form of marketing drives an astonishing $6 trillion in consumer spending annually, accounting for around 13% of all consumer sales.
People are 90% more likely to buy from a company that a friend has recommended, and word-of-mouth impressions result in up to five times more sales than paid ads.
Customer Engagement and Customer Experience Are Intrinsically Linked
This is not to say that customer engagement and customer experience are the same things — they are very much related but not synonymous. Customer engagement results from excellent customer experience, and engaged customers are willing to pay more.
But what exactly constitutes an excellent customer experience? According to the Deloitte Consumer Review, every consumer is looking for a unique experience when shopping. That unique experience is what drives many successful business models forward.
However, it is becoming increasingly difficult for businesses to predict what customers want, as their expectations are ever-changing.
Consumers are also growing less tolerant of businesses that are unable to provide straightforward and seamless shopping experiences.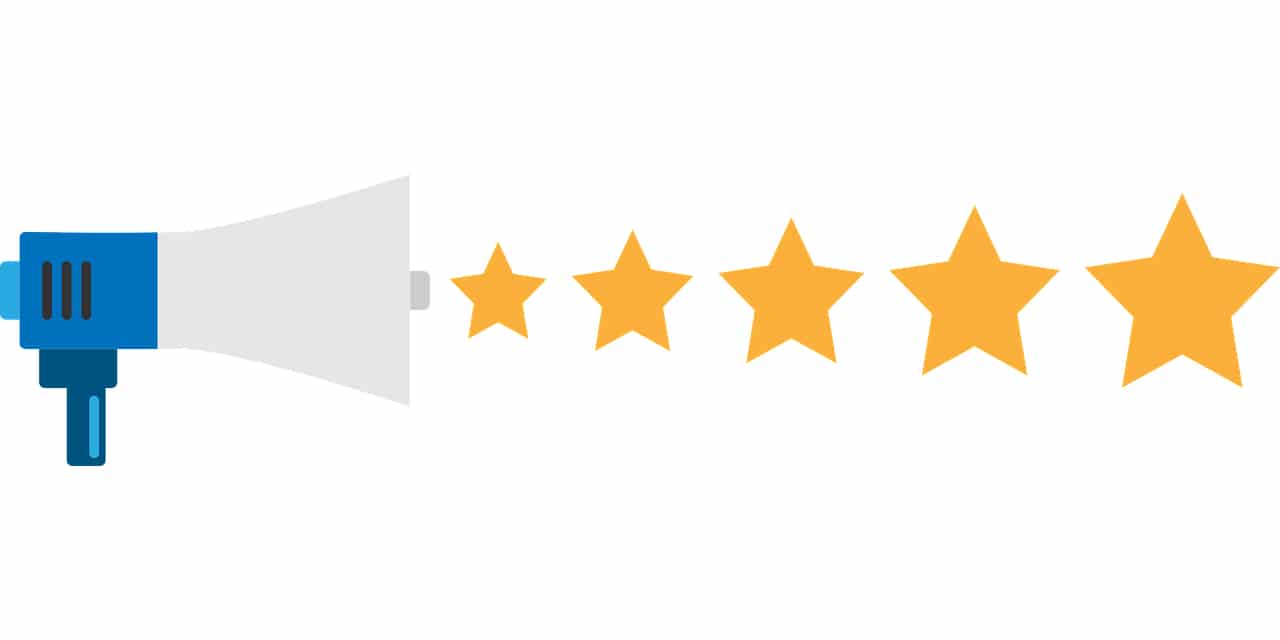 So, where do you start with customer engagement? Let's take a look at an example of a typical consumer interaction to find out:
Let's say a prospect saw your paid ad on Facebook. They like your offering and have a positive first impression of your brand as a whole. They, therefore, decide to visit your website to gather more information.
Once on your website, they are contacted by your chatbot, offering to help them understand your range of products and services. After a quick chat, the prospect adds the desired item to his cart and makes the purchase.
This simple interaction shows a few levels of engagement. It starts as soon as the customer takes action visiting your website and continues through the chat with your customer support agent or chatbot.
Finally, the prospect is engaged enough to convert.
Developing a High-Quality Customer Engagement Strategy to Increase Brand Loyalty — 8 Effective Tips
Customer engagement is about involving your customers in the process of your brand's evolution to the point of making them feel like they are part of the team.
If you can do this right, your prospects will not only become long-term returning customers but effective advocates for your brand.
The good news is that many companies do not have a formal customer engagement plan or program in place, focusing instead on other aspects of marketing.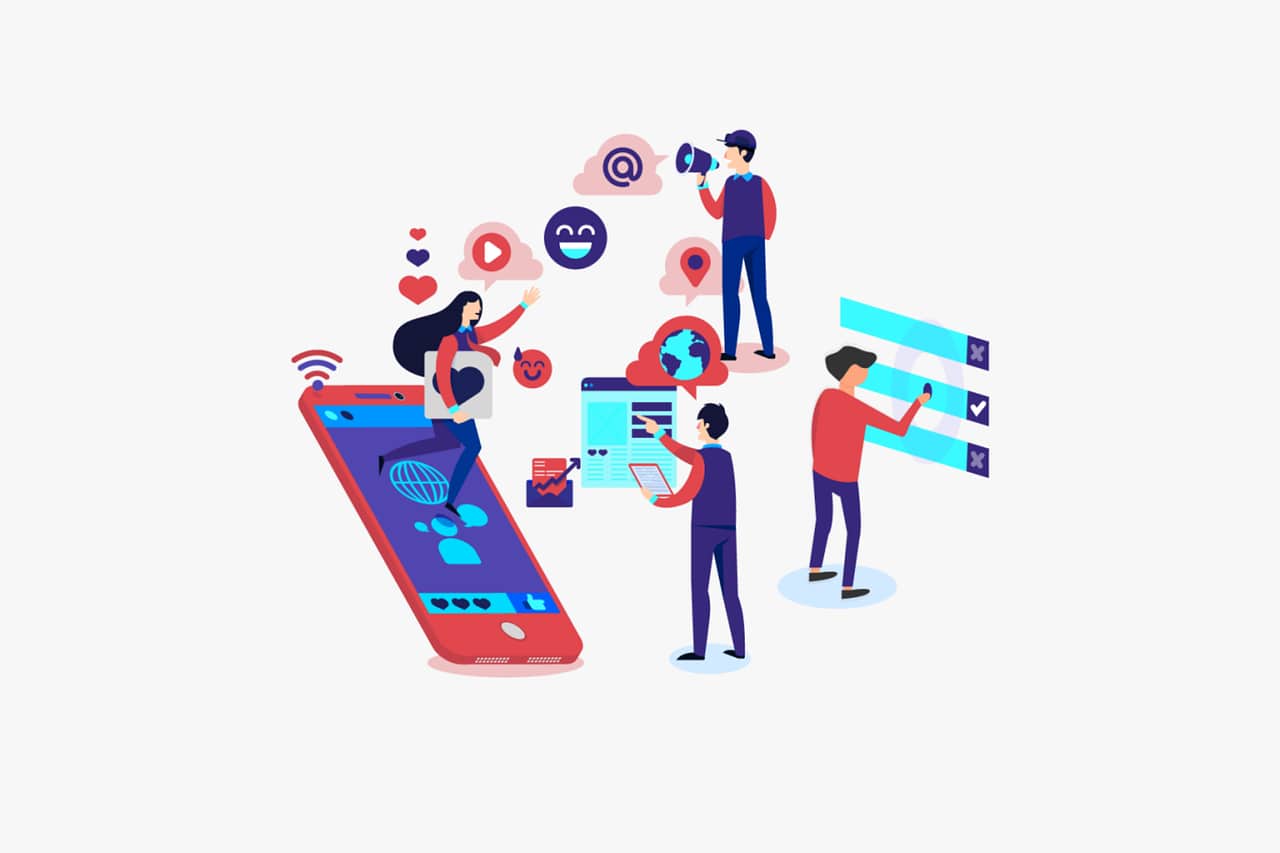 This is where you can make a difference and stand out from the crowd.
Below, we've outlined eight of the most effective customer engagement strategies and how to implement each one to increase your brand loyalty. Let's dive in!
1. Know Your Audience
If you don't know who your prospects are and the reasons why they choose to interact with your brand in the first place, it won't be easy to develop or implement a successful customer engagement strategy.
Mapping your customer journey is probably the best place to start. This will enable you to find all the crucial challenges, bottlenecks, and touchpoints your customers may run into on their journey.
Once you know more about their behavior, it will be easier to extrapolate their needs and identify potential engagement opportunities.
Start by constructing customer personas. Pick the characteristics that would make sense for a person who might interact with your company.
For example, if you run a SaaS company, people spending a long time on your pricing page may indicate interest and a vital parameter for your customer profile. Financial institutions may be more interested in financial history or a particular credit score.
Other relevant details like income, location, user intent all play their roles in creating your customer personas and determining the approach to engaging each one.
2. Be Careful with the First Impression You Leave
Unfortunately, even if we say we try not to judge a book by its cover, we often do so, especially in business. Prospects won't hang around your website for long trying to dig up information about your company unless you grab their attention immediately.
That's why you need to present your product or service clearly and concisely and engage your customers from the get-go.
When designing your website, think about what your customers would like rather than what you like. They're the ones who will be using it after all.
Try to make it clear who you are and what you do without overwhelming your visitors with info.
If possible, offer chat support and chatbots, and make a proactive effort to start conversations when you have your prospects' attention.
The more conversations you can have, the better. They will make customers feel valued when interacting with your brand.
As we mentioned earlier, try not to focus on the business end of the relationship. Instead, explain how your product can help the prospect and let them make the decision.
3. Tailor Your Service to Your Customers' Needs
Personalization is currently one of the most prevalent strategies when it comes to customer engagement. It's no surprise if you think about it — who doesn't like a service or product tailored specifically to them?
Thankfully, you can apply the principles of personalization in many different ways. Showing customers tailored ads for events near them, or using their names in your newsletter, for example, are simple ways of having a more personalized approach.
We recommend starting small, though. A pop-up survey can be a great way to collect some info about your users, so your sales team will know who they're talking to.
You can also set up your chatbots to use triggers for relevant messages based on all types of criteria. These can include the time spent on the page, the number of pages visited, or the visitor's location.
The point is that a more personable service is always recommended.
4. Take Advantage of Analytics
If there's anything that every successful customer engagement strategy needs, it is proper analytics. Unless you use analytics, there's no way of knowing what works, what your customers like, and how to approach developing the strategy.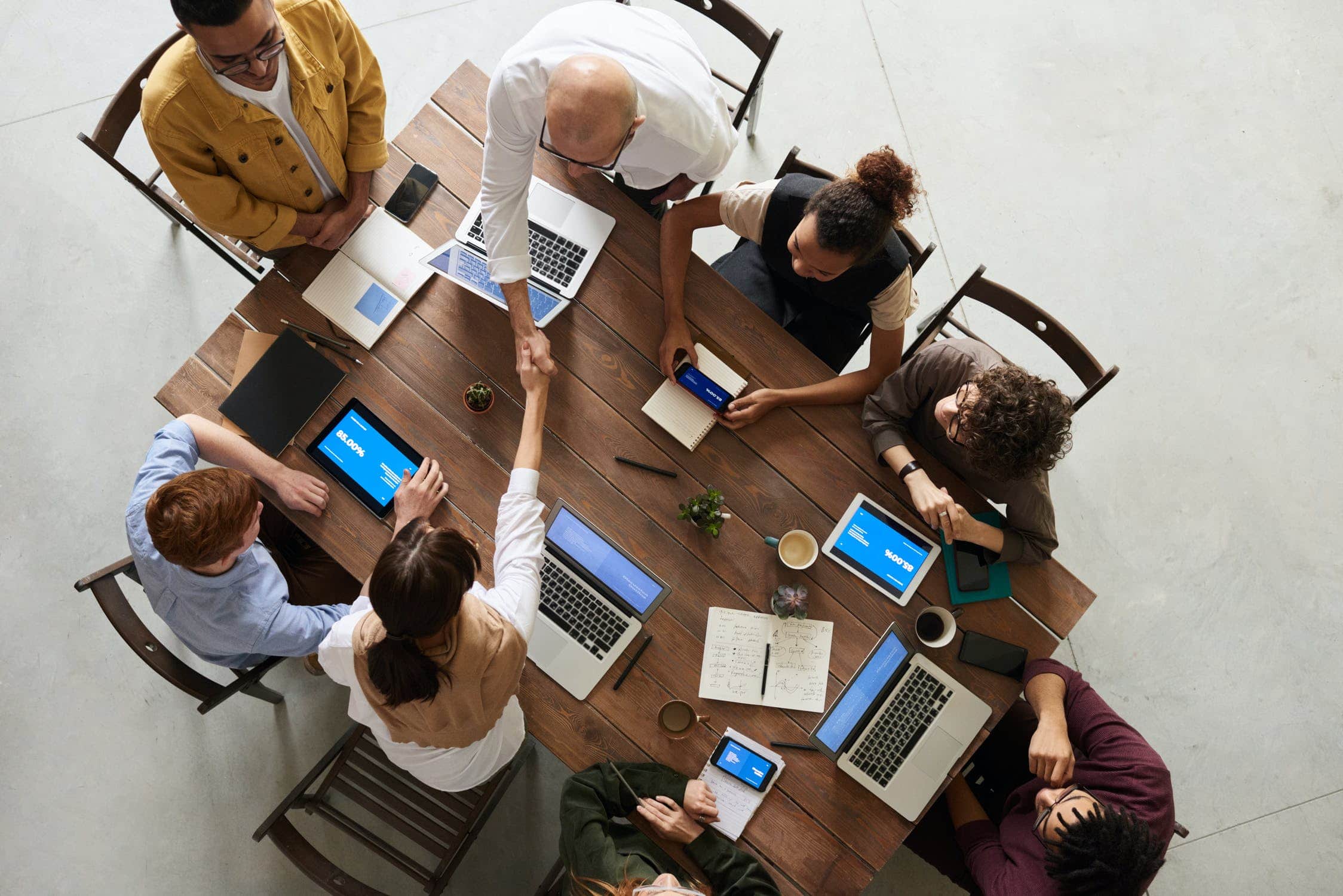 Instead of taking shots in the dark, use free tools like Google Analytics. These can give you essential insights into user behavior, ultimately helping you tailor the experience to their needs.
5. Collect Feedback and Use It Right
Customer feedback is hugely important, but it doesn't mean anything if you don't know what to do with it.
Make sure to carry out customer surveys to better understand where your customers find the most value in your product or service. Figure out what triggers them to come to you instead of the competition.
Make your surveys frequent but short. Customers are much more likely to answer one or two questions every so often than a 15-minute survey even once. Think about asking one of the following questions:
How do you feel about your experience with *insert brand name here*?
How can we improve our service?
Are you satisfied with the support session? If not, why?
What do you like about our product?
What are the areas in which you think we can do better?
Do you have any additional feedback or comments?
Try to include these surveys as pop-ups on the website, or have them show up after relevant points in the buyer's journey to improve click-through rates.
6. Learn from Your Mistakes
Don't just disregard unhappy customers and negative reviews.
Try to acknowledge your mistakes and let the customer know exactly how you plan to deal with their problem and the situation as a whole. Don't be afraid to apologize as well if it makes sense in the context.
That said, you should avoid offering an immediate solution as if trying to close the issue as soon as possible. This will make your customers feel underappreciated, so you should try having a conversation and hearing them out in full, whenever possible.
As difficult as it may be, try to be grateful for your unhappy customers — they are your most honest critics.
Think hard about their complaints and valuable insights from them, informing your customer personas and their thought processes. Always think of this information as an opportunity to improve.
7. Leverage Visual Engagement
Solutions such as annotations, screen sharing, and co-browsing can help you cut through the noise in customer conversations. They enable you to connect with your customers personally and be understood more clearly.
According to this Aberdeen Group report, businesses that started using visual engagement tools saw their annual revenue increase up to 83%.
Co-browsing enables your agents to interact with a customers' browser in real-time. It lets them offer guidance and instant support, helping customers complete their purchase. It can massively improve the shopping experience, further boosting brand trust.
For example, people often abandon their carts due to digital security issues when the time comes to provide credit card details. Co-browsing allows your sales executives to assist customers in filling out their order forms, getting rid of this problem.
8. Have an Excellent Team
Research has shown that up to 73% of customers develop brand loyalty thanks to friendly customer support representatives.
Besides, McKinsey reports that up to 70% of buying experiences relate to how the customer feels the sales team treats them.
This clearly shows that your staff plays a huge role in engaging your customers and increasing brand loyalty. It may come as a surprise that only 14% of marketers say that customer-centricity is considered a priority within their organizations.
If you're genuinely interested in improving customer engagement, a customer-centric business approach is a must.
Instead of simply focusing on selling, develop connections with your customers. To do this, you must equip your customer-facing team with the right technology and the training to do it right. Only then can you deliver a great customer experience.