It's certainly wonderful when you hear about a customer's success as a direct result of your work. That's the case with Referrizer and the solid SaaS offboarding process & checklist they put in place last year.
Powered by the insightful data they gathered from Custify, Referrizer managed to expertly navigate a long list of cancellation requests and turned their steps into strides.
Their comprehensive customer offboarding system delivered much-needed clarity during the difficult year that was 2020 and promoted positive customer-focused relationships, all while managing to save 25% of those requests.
In the following article, we'll get to the bottom of exactly how they did that, what the offboarding process was, and how Custify was an essential building block in that process.
What Referrizer Does
Referrizer is an automated marketing platform designed specifically for local businesses. They serve over 13,500 companies worldwide, providing a platform specifically designed for the marketing need of small-scale enterprises.
Referrizer's Main Features:
Email marketing platform
Website widget
Lead management system
Partner referral network
Referral marketing
Smart Line automated follow-up system
SMS marketing platform
Customer loyalty program
Smart WiFi system
With over 1,000 integrations, the Referrizer platform is a mold that fits many B2C local businesses like a glove. Not only that, but their SaaS is a perfect use-case to demonstrate the power of our customer success tool. And what better way to showcase that power than by showing the result of implementing a solid user offboarding process built on data that the Custify solution provides.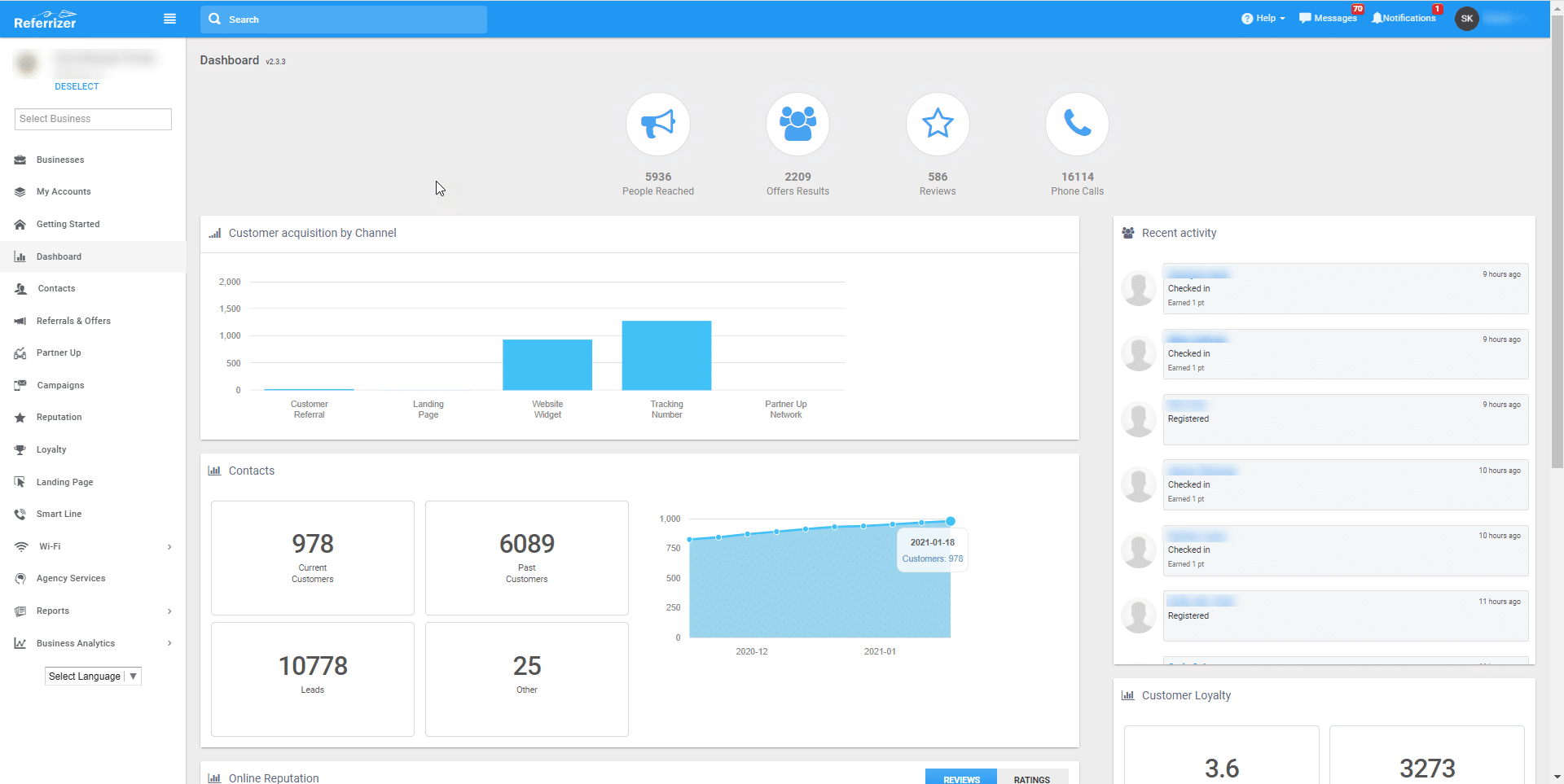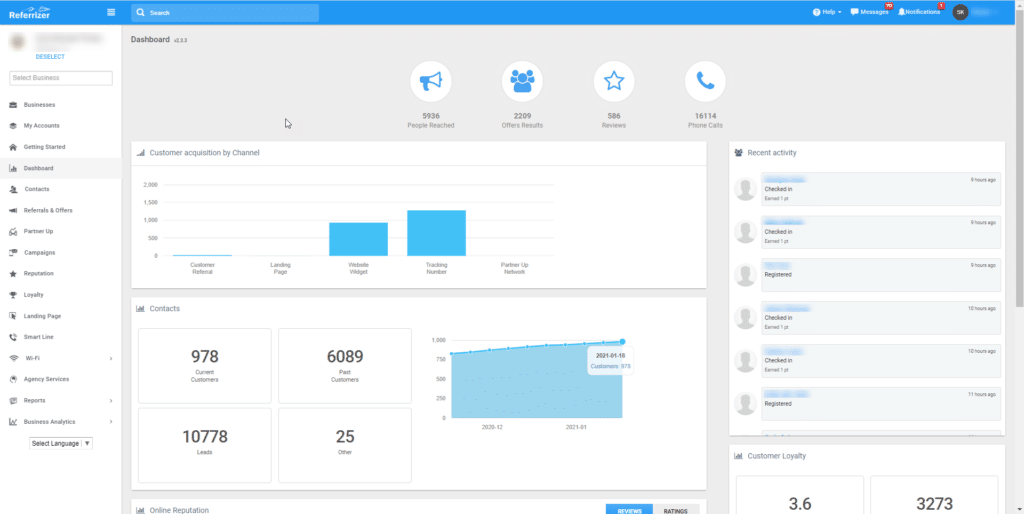 What Custify Does
Custify is one of the most powerful customer success tools out there. It enables customer success managers and their teams to leverage extensive data analytic to determine their best paths to the success of their clients.
Custify's Main Features
Within Custify, you've got many ways to go about your CS process, but the most powerful tools are:
Customer 360. All data relating to product use and customer lifecycles available in an intuitive interface.
Customer Health. The possibility to identify at-risk customers with ease and significantly reduce churn.
Automated tasks & alerts. Creating tasks for your customer success team has never been easier.
Growth. Easily identify and mark growth opportunities, making upselling a breeze.
Automation. The most powerful tool within Custify, our automation system allows you to create playbooks specifically designed to meet your business needs.
You can find more info on Custify's customer success capabilities here.
The Referrizer Issue: Customer Cancellation Requests & Churn Rate
Referrizer received many client cancellation requests during a particularly difficult period of 2020. Specifically, after a few months of testing and calibrating this process their team was faced with 110 cancellation requests. That immediately signaled a big problem. However, to their credit, they managed to pivot and change their approach with lightning-speed.
Their customer churn rate was growing, and they had to put a process in place to try to "save" the customers. But that was just the last step in a lengthy process:
First, they needed to find the main reasons for churn;
Secondly, they needed to have options in place for every client scenario – this means doing research prior to creating the customer offboarding process;
Third, they needed to be empathetic, especially during such a time as 2020, and provide support as much as possible, putting the needs of the clients above their own.
The Solution: Customer Offboarding Process & Checklist
So Referrizer started working on a simple yet efficient process. To successfully avoid losing all those 110 contracts, they set up a system by which all cancellation requests needed to go through an exit interview.
Customer offboarding doesn't necessarily require an exit interview, but it's one of the most favored approaches. Let's first define the concept of customer offboarding and you'll see why!
What Is Customer Offboarding?
Customer or client offboarding means putting a system in place to understand why customers are leaving and (very important) listen to what they have to say about their experience doing business with you.
Trying to save the contract should be the last thing on your mind. While it is possible to save clients during offboarding and while you should have a system in place for that, it also should never be the focus of the customer offboarding process.
"You'd be surprised how much great feedback and customer insight you can get from exit interviews."
Shawn Klajic, Part Owner, VP, Customer Success at Referrizer
Creating a Customer Offboarding Checklist
To make sure that they have their goals straightened out and their processes synchronized across all team members, Shawn Klajic, VP of Customer Success at Referrizer, put together the following checklist with multiple scenarios:
Step 1. Client Cancels
The offboarding process begins once a client cancels. One of the first things Shawn changed (or rather, removed) were the automatic cancellations.
Simply put, every cancellation request had to go through an offboarding interview. And while there were several no-shows, the process itself promoted a positive relationship with the clients with an emphasis on how valuable they are.
Think about it like this: you want to cancel a subscription to a service, and after you're done they reach out to schedule an exit interview. How would you feel? The probable answer is: pretty special!
Step 2. Analyzing the Account
Now that the cancellation request's submitted and the offboarding call is scheduled, the next step is to find out as much as possible about the account prior to the call. That's where Custify comes in!
"Custify saves time! I don't have to go through five different software dashboards to find out what we need."
Shawn Klajic, Part Owner, VP, Customer Success at Referrizer
The offboarding process implemented by Shawn has the team checking Custify first thing, looking to find:
How active was the client?
Is the customer regularly using the account?
How much are they paying?
Are they using the tools correctly?
How many of the features are they using?
How many campaigns have they launched and what kind?
Text campaigns have shown great overall success. Have they done any text campaigns?
Did the client have proper landing pages set up for the campaigns they were running?
Check past messages and support interactions. Anything interesting?
Was the client using API integration or some other method? Do they still have the necessary code installed?
Step 3. The Call
During the offboarding call, the team must have the right mindset: helpful, empathetic, putting themselves in the client's place, focused on listening & replying to all the questions.
According to the Referrizer SOP, the first step is to say: "this is an exit interview, we don't want to sell, we're not here to give you an offer."
Next up, listening and replying to the client takes first place. Once the client has said everything they want to say, it's time to move on to some questions. Referrizer used a genius approach here in order to establish a positive tone for the rest of the call:
"Congratulate clients on anything you find that is good about them. How many months they've been with us, the results they got, or the success of their business. Whatever you can find that you like – tell them that."
Shawn Klajic, Part Owner, VP, Customer Success at Referrizer
Step 4. Asking the Right Questions
The Referrizer representative then asked a series of questions that clarify the position of the client and why they've decided to cancel:
"How was it doing business with us?"
"What did you like about our services?"
"Is there anything we could have done differently?"
"Did the team communicate with you effectively?"
"Are you switching to a competitor, and which one?"
"What would've prevented you from leaving?"
Step 5. Finding the Right Scenario & Counteroffer
After those questions, cancellation requests typically split up based on their reason. The team must then have a process and/or offer in place for every scenario.
In the case of Referrizer, they created a process with action steps and at least one solution or counteroffer ready for each of the following:
Money issues
Client no-shows
Bad onboarding
Not enough results
Switching to a competitor
Product issues (missing features, bugs)
Refund
For example: Shawn mentions that close to 50% of the recent batch of cancellation requests had to do with COVID-related money issues. For this specific scenario, they offered customers between 1 and 3 months extensions free of cost.
The same applied to customers which did not use Referrizer to its full capabilities.
How Custify Drove Success in Referrizer's Offboarding Process
One of Referrizer's key advantages in implementing this offboarding process was Custify.
Custify not only provided valuable customer insights during the research process, but it helped in identifying customers that weren't using the Referrizer platform, weren't using it correctly, or were getting stuck in the process.
Through the Customer 360 view and Customer Health tool, research that would've taken hours for each client (and some that simply couldn't have been done) was over in record time.
How Custify Helped Simplify & Optimize the Counteroffer Process
By leveraging the power of the data provided through Custify, the Referrizer team managed to create irresistible counteroffers. They knew: what features the client was using, how these features were helping their businesses, and what features that they could've been using to drive their success even further. Furthermore, Shawn was able to know exactly which counteroffer to use for which customer.
In many cases, the Referrizer team was able to provide the clients with information about their use case that fundamentally changed the flow of the discussion.
Without Custify, Shawn says, all this valuable info would've required at least 5 different software solutions to find, which in turn would've taken a lot more time & money.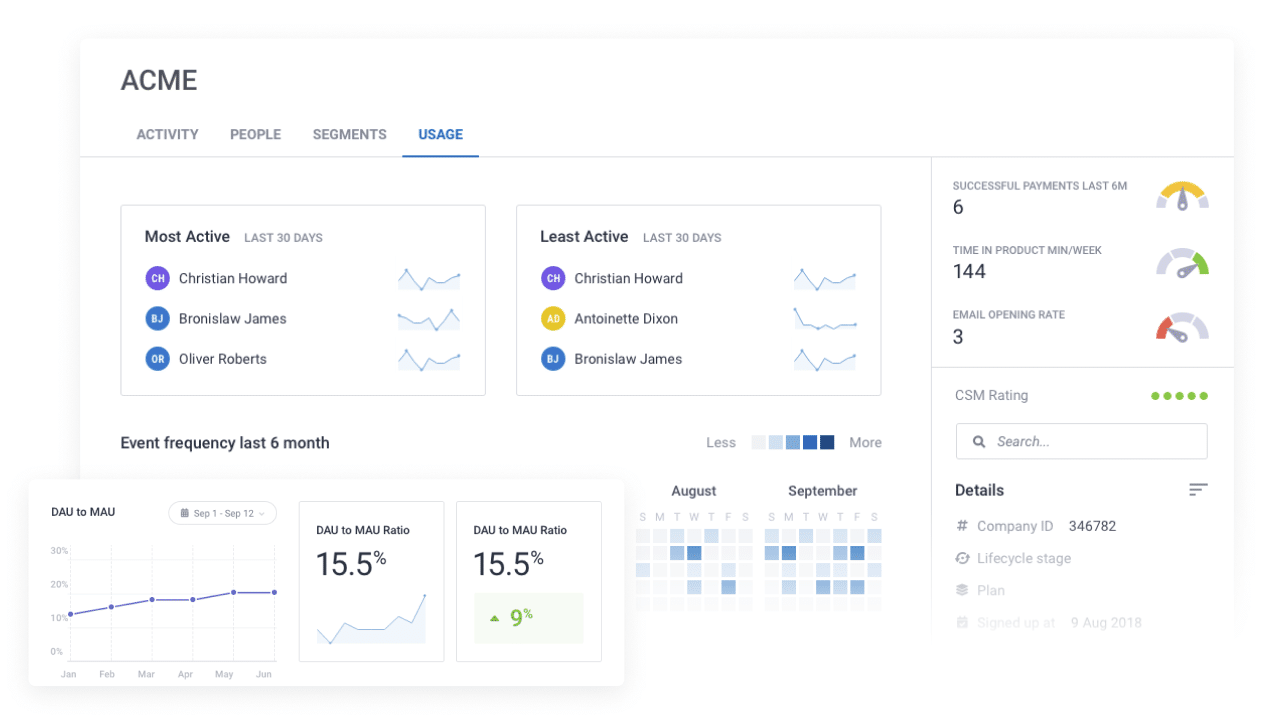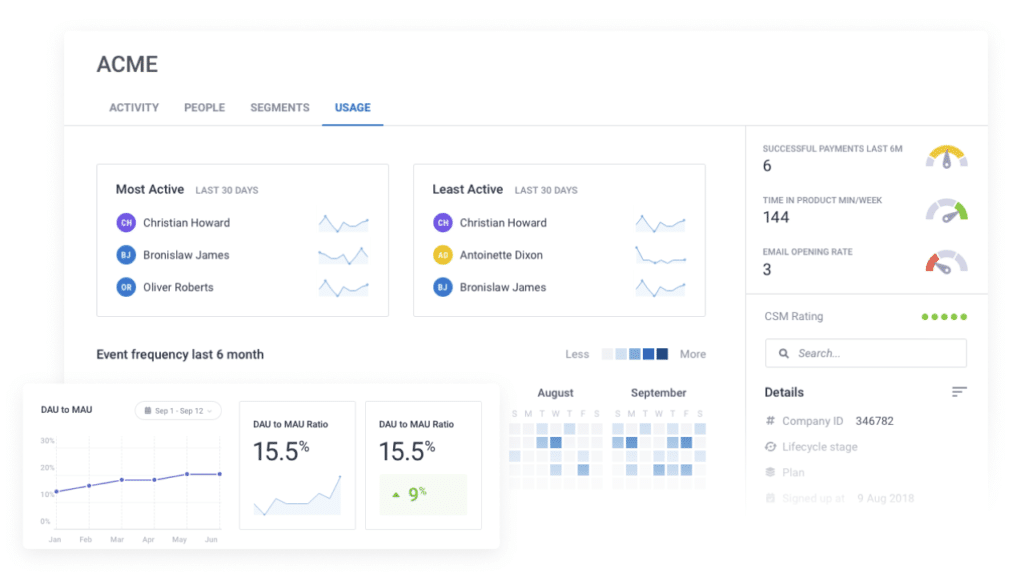 The Results: Saved Contracts of 25% of Customers Who Wanted to Cancel
After an extensive client offboarding process that took months to implement (and is still being used for new cancellations), the results have been eye-opening.
First, the data regarding the reasons for cancellation revealed that in most cases, Referrizer was not the issue.
They understood that many clients were leaving simply to reduce costs: 37% intended to leave due to money issues, many of them mentioning the pandemic as the biggest factor in their revenue decline;
A significant percentage wasn't getting enough value for their money: 5% mentioned not enough results as the reason for leaving;
A total of 8 clients said they were leaving due to missing features and 5 were switching to a competitor;
An interesting and perhaps brutal fact of reality was that 5 clients had NO income during the pandemic, while 2 clients were forced to close their business for the same reason.
Second, the Referrizer team managed to recover 25% (or 1 in 4) of the clients who wanted to cancel.
67 clients were lost, many due to reasons that had nothing to do with Referrizer. However, this shows that the process could possibly still be improved.
13 clients did not show up for the offboarding call;
1 call was canceled and 1 was postponed;
But, most importantly, 28 cancellation requests were reversed and the contacts were saved.
Between the value of keeping the conversation alive even with churned customers and that of the contracts saved, Shawn estimates about $2,000 yearly savings for each account they managed to keep.
After some simple math, that adds up to $56,000 total yearly savings within just two months of having an offboarding process. Now imagine you'd be running that process for a year. Even with no improvements in the process (which tend to come naturally), that would mean approximately $336,000 saved per year.
Conclusions on the Offboarding Process
Turns out, not only is customer offboarding a great idea, especially for SaaS, it's also a great idea to turn that offboarding into a rigorous process with a detailed checklist, comprehensive research, different scenarios, counteroffers, and a solid customer success tool like Custify to back it up.
While Custify is extremely powerful for existing clients, creating playbooks for success and growth, the Referrizer experiment demonstrates that you can find new and innovative ways to use the platform for your needs – no matter how specific.