By now, you must have read more than a few articles about how to build the perfect customer success team. And with good reason—it's no small feat. So many factors must align for your CS team to succeed. And at the same time, there are several pitfalls along the way where things can go wrong. Thankfully, you can avoid these if you have thought things through beforehand. In this blog, we'll present eight such common mistakes you must avoid while building your customer success team right from day one.
8 Common Mistakes When Building Customer Success Teams
1. Not Knowing Your Customers
Customer success teams follow one golden rule: always putting the customer first. Too often, customer success managers and executives get over excited and start pushing customers to do something they are not prepared for (for example, upselling a product).
Instead of thinking of your customers and their needs, you end up driving your own goals. Customers take a backseat. While your intentions may be coming from the right place, it cannot supersede the needs and comfort level of the customer.
Therefore, always find ways to understand and listen to your customers. So, when you implement customer success, your priority should be to listen, evangelize and then deliver the value or desired outcome each customer expects from your brand. Remember, every one of your customers has different needs and, hence, a different definition of value.
There are several ways to listen to the voice of your customers. You could use traditional surveys to get feedback, reach out to them on social media platforms, or adopt more advanced technologies such as automated transcription software, which accurately records, transcribes, and analyzes your meetings for specific action items or feedback. This way, whenever you talk to your customers, you know what they said and work on ways to implement their feedback.
2. Hiring the Wrong People
According to studies, the customer specialist title is the 6th out of 15 fastest-growing white-collar jobs in the US. While this is great for companies, it can also make them susceptible to hiring the wrong people. These hiring mistakes could be because of multiple reasons such as:
A lack of vision or objective.
Rushing the hiring process.
Not taking enough time to vet their candidates.
No matter the reason, the result is the same – wrong people on your team.
Having wrong talent can cost companies $240,000 in expenses. Therefore, take your time with the hiring process. Put together your hiring plan, and make sure you follow it step by step. Have a crystal-clear picture of what you want in a candidate and what success will look like for them while they are with your organisation.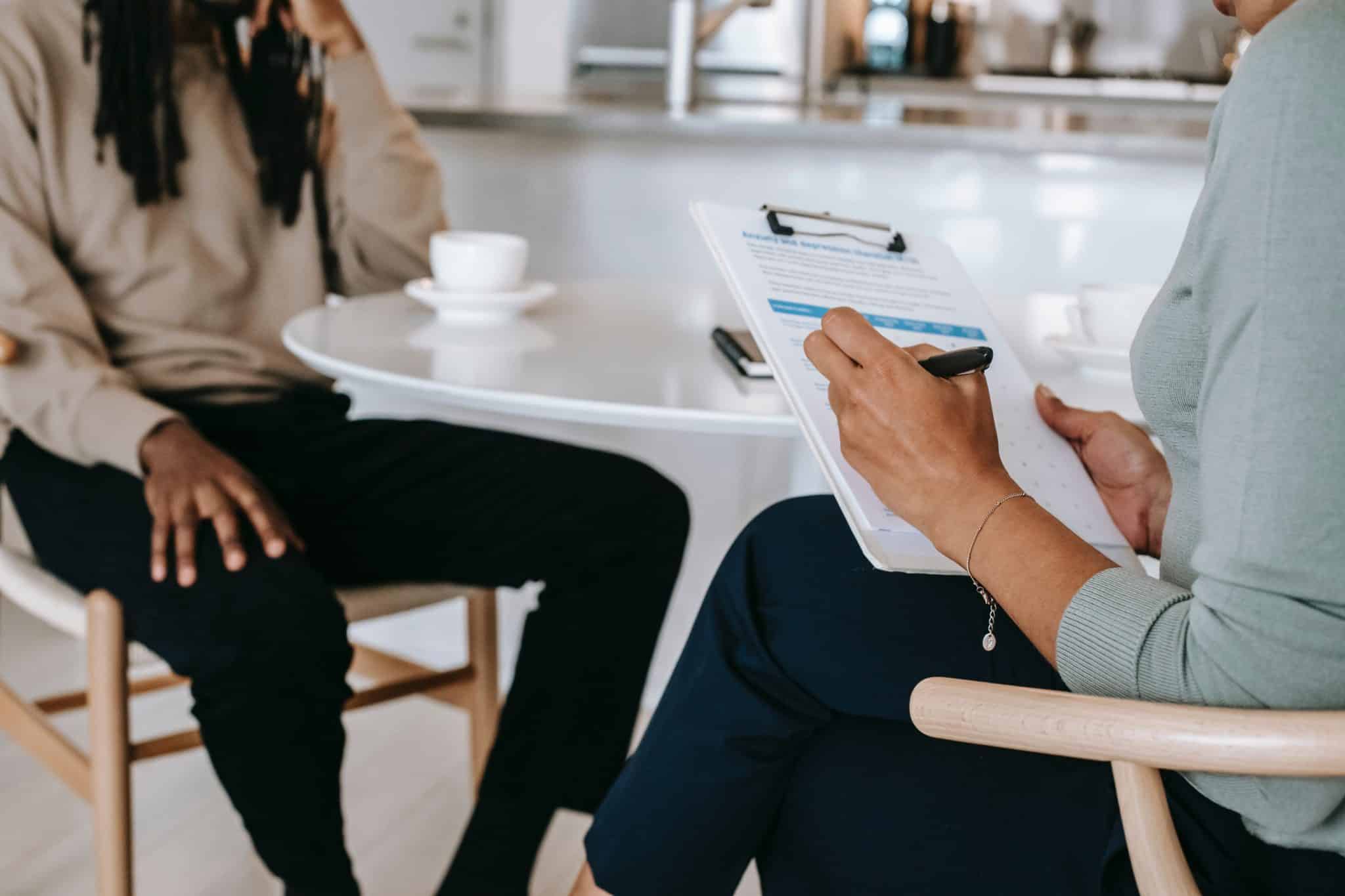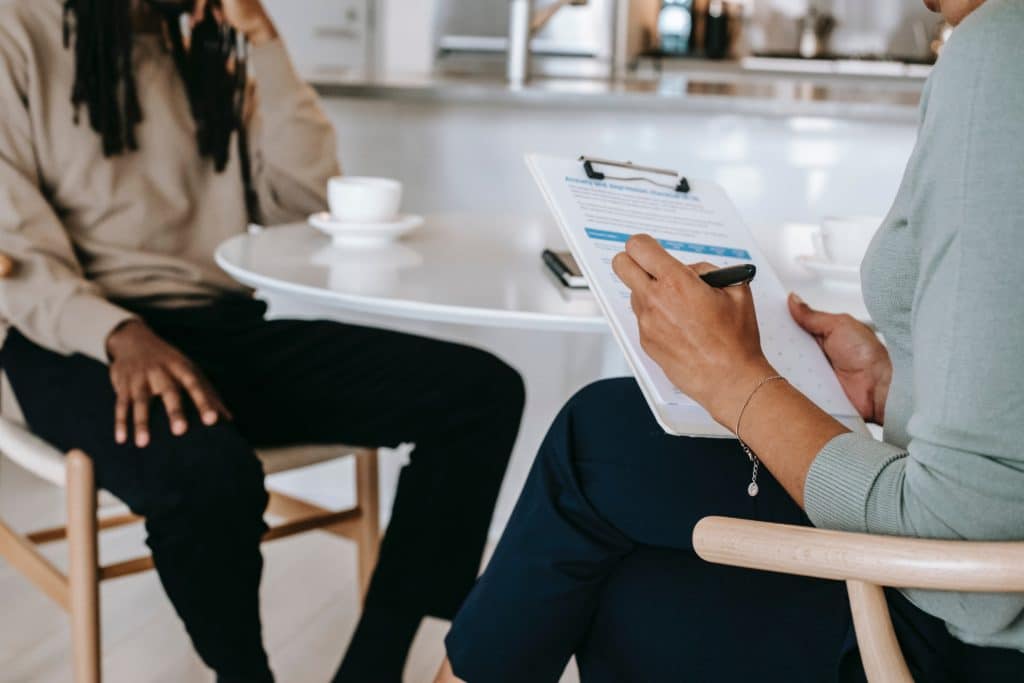 3. Failing to Build a Strong Foundation
Companies often fail to build a solid foundation in the race to have an excellent customer success team up and running. That means a lack of a proper onboarding program, clearly defined roles and responsibilities, and not setting clear expectations.
All this leads to confusion among the team, poor customer and internal satisfaction, and a general lack of productivity.
Build scalable, replicable, and well-defined customer success practices before growing your customer success team. Keep your house in order before anything else.
4. Confusing Customer Support Team with Customer Success
Can an account executive do the job of an account manager? People in sales would know that these are two different roles that require a completely different mindset and training. It's the same with customer support and customer success teams. While both teams deal with customers, customer support handles complaints and helps users with any product-related issues. In contrast, customer success ensures your client gets the desired value from your product or service and eventually becomes loyal to your brand.
Both teams have different KPIs, technology, and targets. Under no circumstances should a customer success rep do the work of a support rep. It will fail your customer success department due to unrelated responsibilities or derail the great work your customer support team is already doing.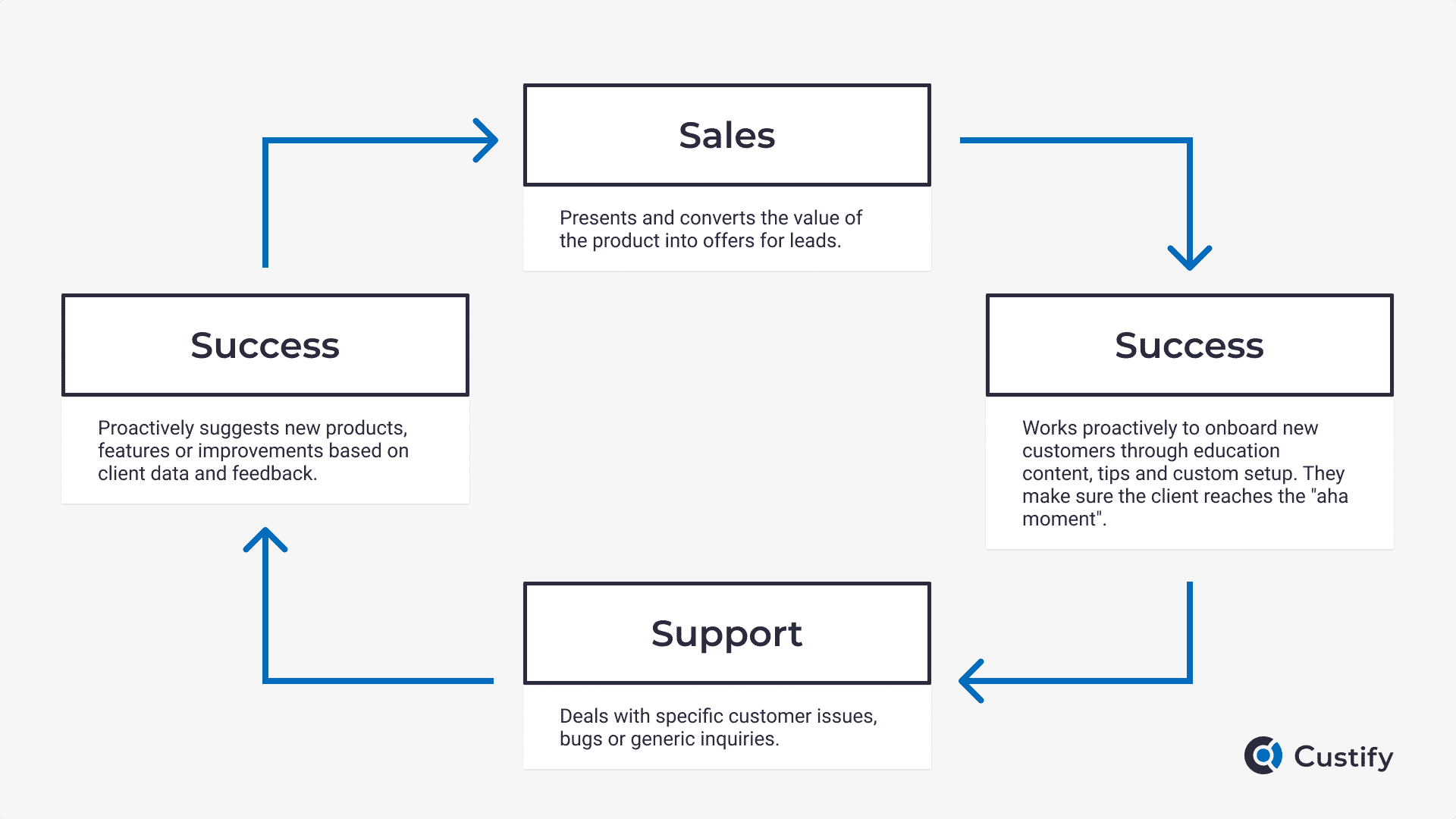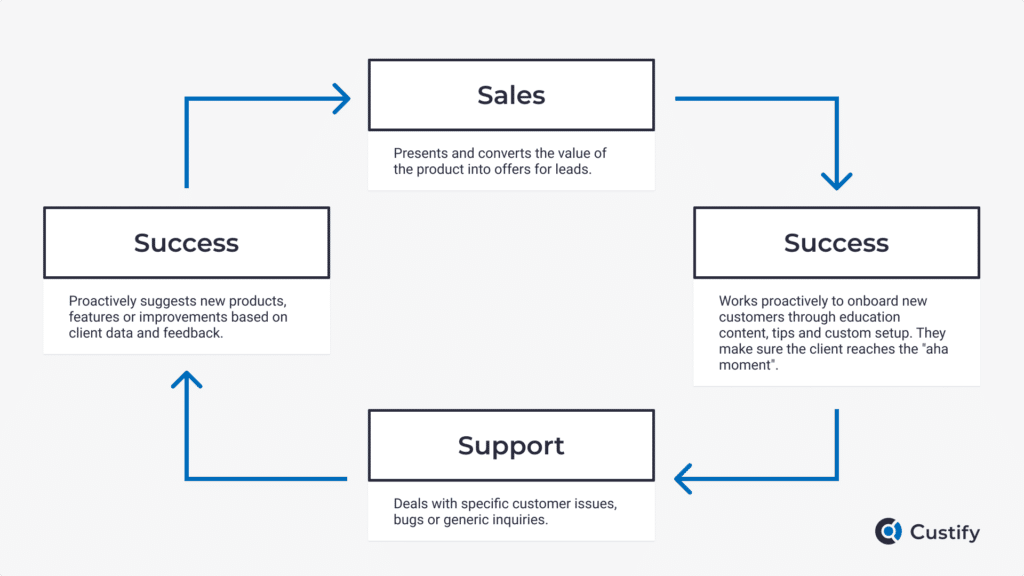 5. No Dedicated Tracking and Data Collection Tools
Somewhere between 70–95% of revenue comes from retention and expansion, as is common in SaaS. So why are customer-facing teams equipped with slow, low-resolution data? Or even worse, have incorrect or incomplete data insights and conclusions.
Data in silos or incorrect data only provides half the picture of your customers' journeys. You need to unify data across departments such as sales and marketing and not just rely on what was collected by customer success teams. Consolidating data helps you track customer progress and see which features they're using and how often. It also allows you to identify pain points proactively.
Similarly, not having a dedicated tracking tool can result in unpleasant customer experience, which can eventually impact the customer's buying decision. In fact, companies that provide great customer experience can potentially increase their revenue by as much as 8% above their competition. That's why having a dedicated tracking tool is a necessity.
If your customer success team uses the same tool as your sales team, it will be difficult for them to see customers' progress. It's also tough to see how much time they're spending on each account and what activities are happening on it. This makes CSMs feel unproductive. They feel like they're not helping their customers enough, resulting in poor customer satisfaction and a decrease in morale.
6. Having Over-ambitious Timelines and Too Many KPIs
Customer success reps have a lot to do. They are responsible for things like increasing customer LTV, onboarding new clients, decreasing churn, facilitating renewals, identifying and creating upsell opportunities, and providing references. Asking your team to achieve all these ASAP is impractical.
Focusing on all these activities at once can be overwhelming. Customer success leaders need time to understand the problem, conduct experiments, and do A/B testing before figuring out a repeatable and scalable solution that becomes perfect as the customer success team expands.
Focusing on too many KPIs and goals only leads to chaos and confusion. Avoid this mistake by having fewer goals and giving enough time to your team to figure out an effective and efficient solution. Prioritize things you want to get done with a detailed plan and a reasonable timeline to achieve those.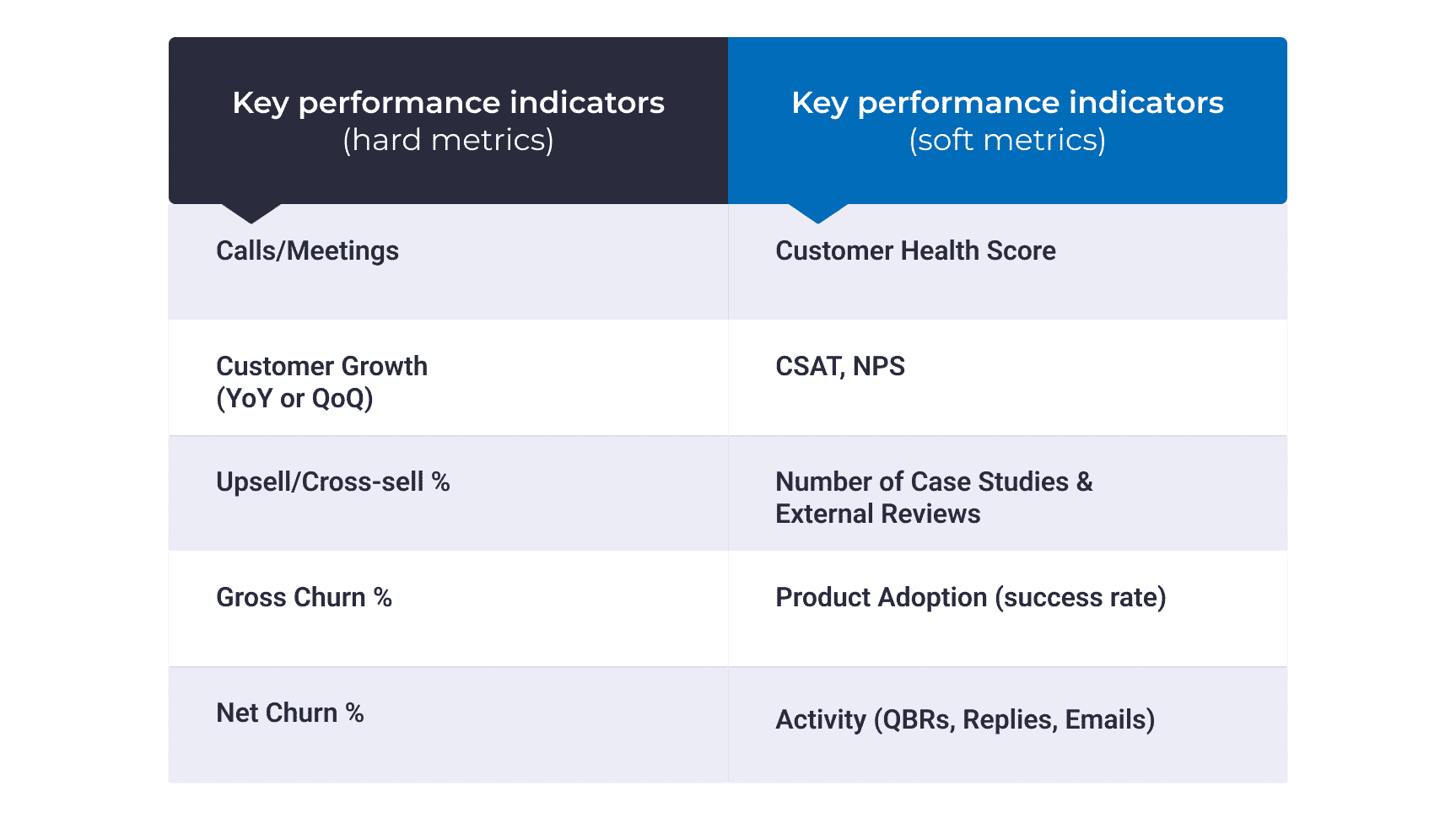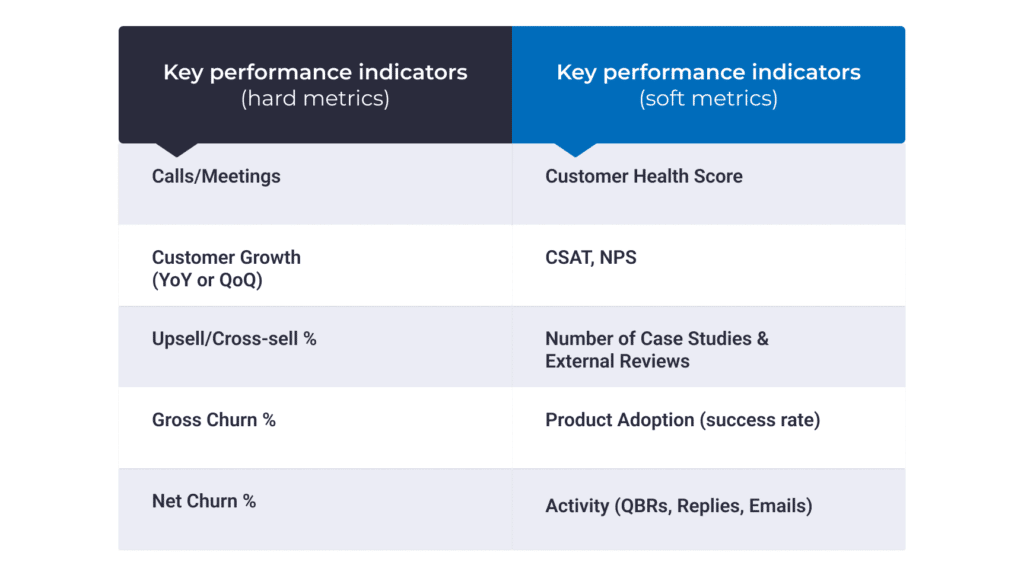 7. Having a Customer Success Team Without a Leader
Customer success is the key to a company's success. Yet when companies start building this function, a senior executive is often given the additional responsibility of handling the team. With the executive dedicating only a few hours to this function, it results in inadequate strategies and plans.
Therefore, hiring a customer success leader who knows how to create an effective team and is good at understanding and solving the team's problems is critical. A dedicated customer success leader whose job is to create customer success practices from scratch will perform much better than a senior leader who does this role as a side gig with no fixed goals.
Hire a leader for your team even if that person is in the leadership position for the first time. At least, it will give you a fair chance to make an actual impact.
8. Lack of a Customer Success Strategy
Building a customer success team is a long-term game. It needs a lot of investment. But more importantly, it requires a robust customer success strategy that forces a mindset change and puts customers at the heart of what the entire organization does. It is a framework that helps customers get the maximum value from your product and achieve the desired results. It requires companies to anticipate customer challenges and proactively provide solutions or updates.
Unfortunately, many businesses do not think about it upfront. They hire their first CSMs, throw them in the frontline, and expect them to thrive. It rarely ends well. Instead, identify your customer's journey, leverage the right tools, know the KPIs to track and measure, and then continuously optimize your strategy.
Final Thoughts
You must avoid these eight mistakes while building a customer success team. While they might look like quick hacks at the beginning, they eventually result in massive time and resource wastage and unsatisfactory results. When building a team, think about timing, hiring, roles and responsibilities, leadership, and the skills required to do the job successfully.
By following these eight common mistakes, you can quickly transform your organization and build that culture of customer success that you always wanted.