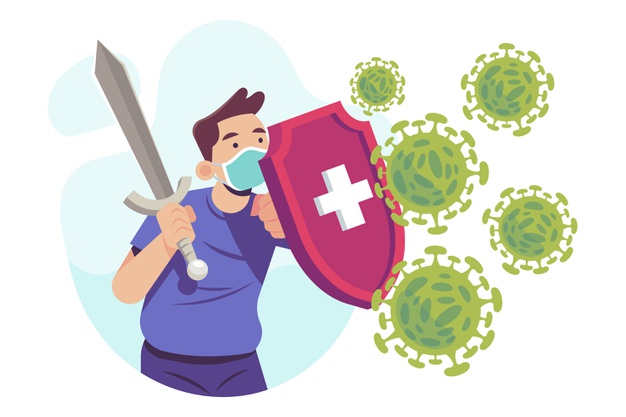 The COVID-19 crisis is disrupting businesses all around the world. Unless you're providing a service that's indispensable (like video conferencing), customer acquisition is nearly impossible. So instead, you should focus on retaining your current customers.
We've previously discussed how you can limit the effects of the Coronavirus outbreak on your SaaS business. This time, we're going even more in depth about how Custify can help you.
Our Custify customer engagement plan can help you address and retain your customers by:
Providing business best practices in time of crisis
Setting the engagement level so your customers know you are there regardless of the work-from-home situation
Helping you upsell and onboard to various parts of your software
Monitoring the activity level and satisfaction of your customers.
Not using Custify yet? Get set up in minutes.
Customer Engagement Playbook
This planning methodology highlights how Custify can help you improve customer engagement and enable you to have a customer-centric approach to drive revenue.
Start by tracking the right KPIs, then segment your customers so you can use custom reach out tactics and other means of engaging them.
KPIs Per Customer / Individual Health Score
The Individual Health Score is an overall KPI that shows you how close a customer is to drop off. Use the Health Score feature built in Custify to find out to which customers you should reach out to first.
Identify risks and opportunities within your customer base:
Primary KPIs: What pain does your product/service solve? Why do people pay for your product/service?
Secondary KPIs: How engaged are your customers?
Don't be too worried if the secondary KPIs (like logins and usage) are a bit lower right now. People are busy, need to adapt to their new situation and home office, and might not be as productive as they used to be.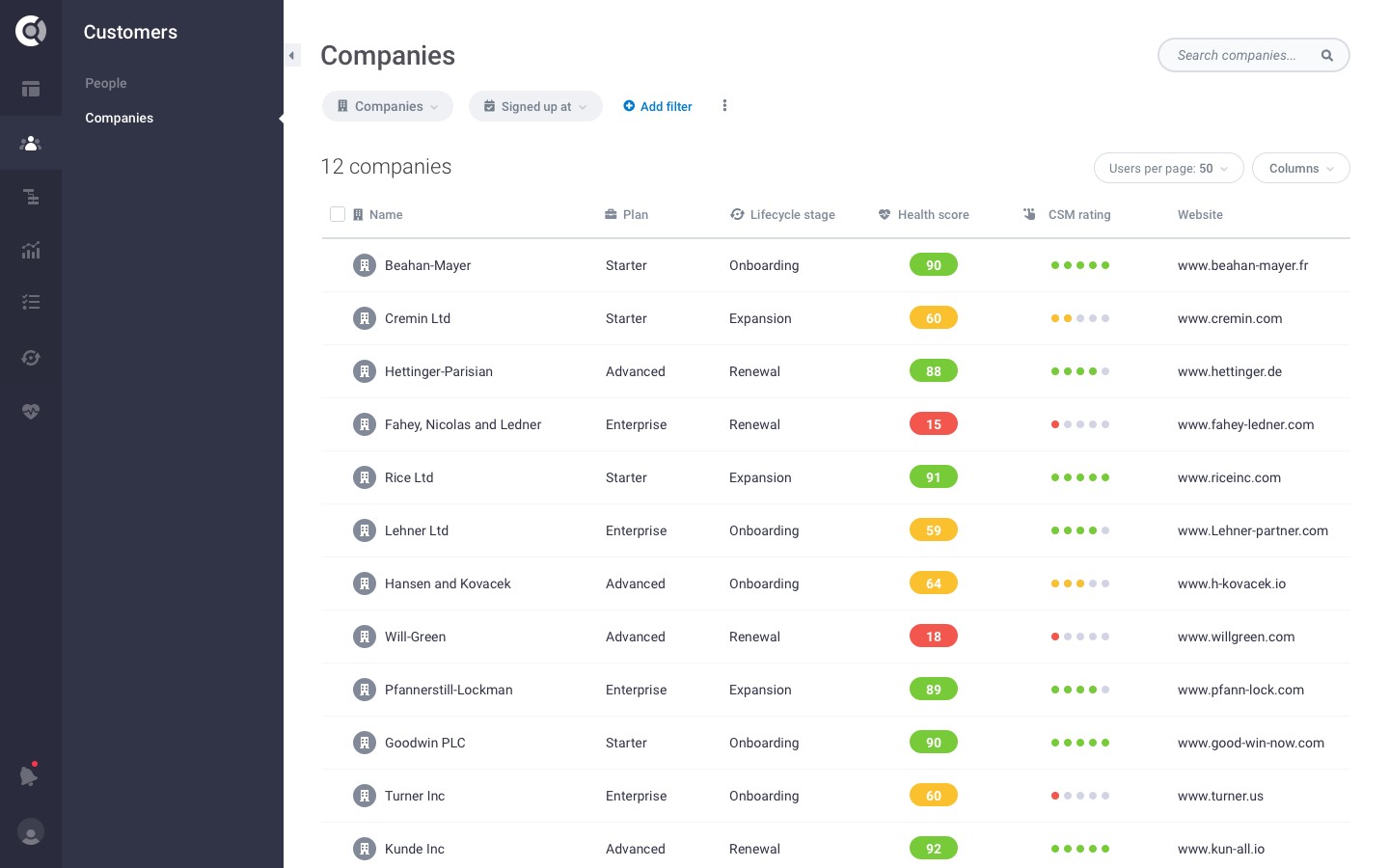 Overall Business KPIs
Get the pulse of your business by tracking the following KPIs.
KPI: assign a "COVID19 risk factor"
Determine which clients are in a particular vulnerable industry (such as travel)
KPI: Number of cancellations
Your Monthly Recurring Revenue (MRR) will be at risk if too many customers cancel their subscription
KPI: Users Onboarded in last 14 days - use calculated metrics and trends.
By adding app events that are related to engagement (like logins, for example), you can generate an engagement score. Choose the events you'd like to track and over what period of time and add them together. Then divide them by the number of events you've selected to get an average which is calculated for each user.
KPI: Users Cancelled in the last 14 days - use calculated metrics and trends, as seen above.
Business status KPIs
KPI: Active Users, last 14 days
KPI: Users Onboarded, last 14 days - track user activity, such as events/users increased by 25% - use calculated metrics and trends, as seen above.
KPI: Number of cancellations - if more customers cancel their subscriptions than usual, your MRR is at risk
Customer Segmentation
Segment your customers based on shared characteristics. Go to the Segments tab in Custify and click on Create Segment. Below are a few segmentation suggestions.
All paying accounts
Accounts with increase - for example, all accounts with 25% increase in activity
Accounts with decrease - for example, all accounts with 25% decrease in activity
Accounts with support activity in the last 14 days
Accounts with Risk of COVID - manually identified by industry ( like retail, manufacturing or travel)
Accounts not using certain features or in lower plans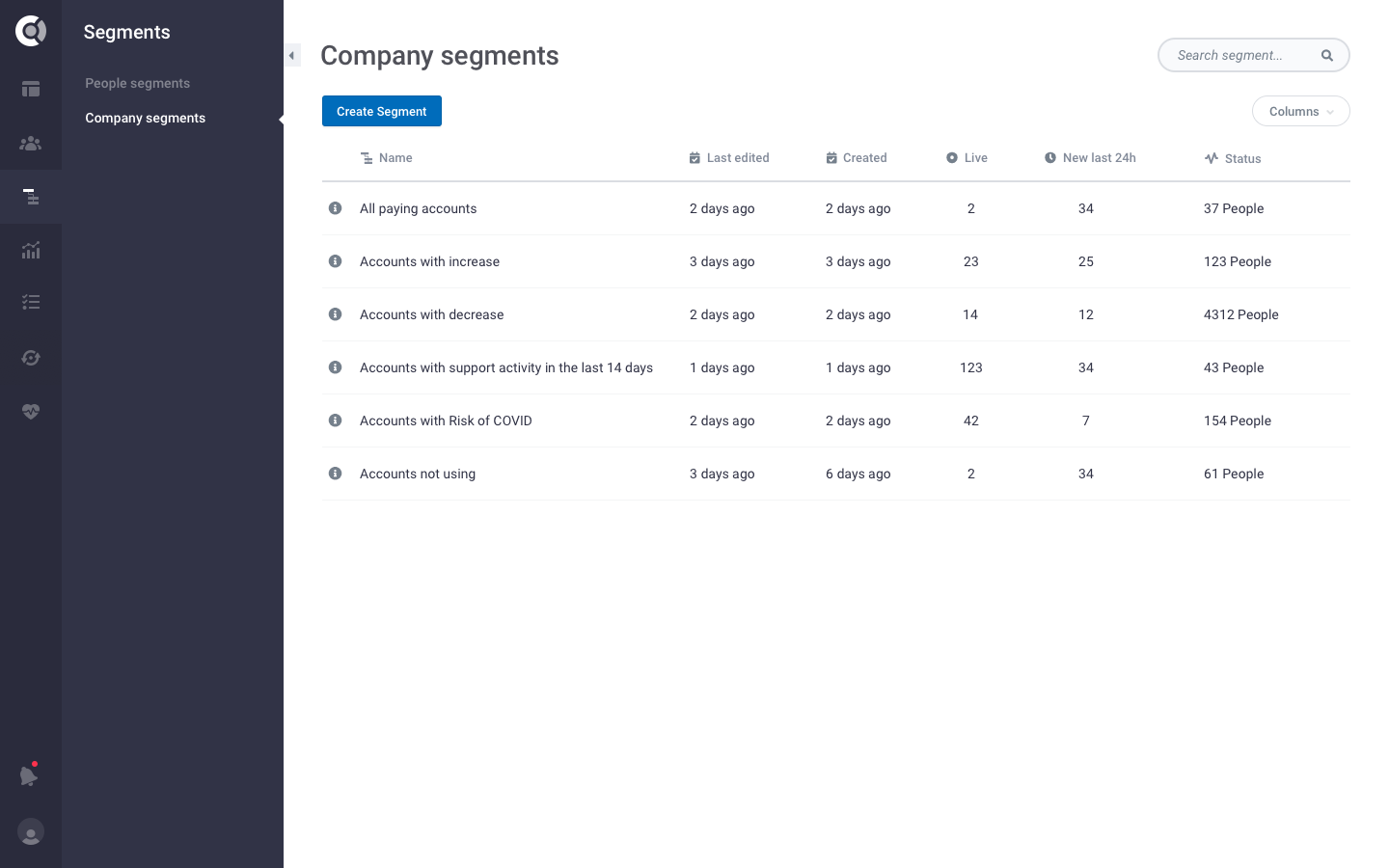 Once you segment your customer base, prioritize reachout and address each segment individually.
Personalized Outreach
Drive adoption, retention, and expansion with personalized customer outreach. Each segment you identified at the previous step should be addressed individually.
During these difficult times, we need to focus on our customers and try to see the positive impacts of this crisis. Every interaction a CSM has with a customer should include some discussion regarding that customer's unique goals. Actively reach out to your customers with personalized calls and emails - no default script.
If you think a customer might benefit from a specific feature, talk to them about how it will help their business. Offer to hold a Zoom meeting to learn more about their business, their situation, and how you can help.
Also, don't forget to update their KPIs. The situation has changed, and so have their priorities. You can even set up a playbook for automatic outreach in case their business risk KPIs change over 25%.
Playbooks & Automation
Here are some examples of what you can do with these segments in order to retain and keep your clients happy in these times.
Case 1 - Be there for themstrong
Objective: Assure customers that you are there in case they need you
Topic: We're here to help you through these troubled times
Target: Segment All paying users [exclude segment with decreased activity - you should target separately]
Medium: Email
Case 2 - Highlight a certain feature
Objective: Increase feature usage by helping clients get more engagement
Topic: This feature might help you today
Target: Segment not using certain features or in lower plans OR Segment Accounts with 25% decrease in activity
Medium: Email / Phone call
Case 3 - Add extra value
Objective: Retain failing accounts by providing extra value or extra features
Topic: Times are tough, but we can help your business with these special features/offers
Target: Segment with decreased activity and Segment with Risk of COVID
Medium: Email + Phone Call
Case 4 - Focus on upsell
Objective: Upsell and increase CLV
Topic: This may be an opportunity, with our next-level plan we can help you do more
Target: Accounts with 25% increase in activity
Medium: Email + Phone Call
Custify helps you focus on the most important actions you should take during crises. Help your customers succeed.