Statistics show that the probability of selling to a new customer (5% to 20%) is much less than the probability of selling to an existing customer (70%). Knowing that it is more profitable to sell to an existing customer can help you plan more effective growth strategies for your business and learn ways to overcome customer retention challenges.
Here is where the importance of account mining comes to light. In this post, we are going to discuss this issue in detail.
What Is Account Mining?
Account mining is a strategy for finding ways to generate the most money from existing accounts and customers. Upselling and cross-selling opportunities, growth spectrums, and demand forecasts are frequently used in this strategy. Thanks to account mining, you can find and quickly move forward with possible account growth areas and future account estimates.
Using this method can benefit your business in the long run. It can cut down unnecessary actions by focusing your time and energy on the right path. Account managers frequently use this method to find better ways to look after current high-potential accounts, and promote ongoing growth.
What is the Main Goal of Account Mining?
The primary goal of account mining is to help businesses foster long-term growth in revenue, which would lead to increased brand awareness, better customer retention, and sustained customer satisfaction. Above all, it aims to establish a trusted and profitable long-term collaborative relationship between your company and the customers.
It also affects the way you are concerned about your existing customers and helps you come up with an effective way to demonstrate credibility and reliability to existing accounts. So, if you are now focusing on increasing sales just for the sake of selling your products or solutions, you would change your focus to finding the pain points of your existing customers and reaching out to them to promote your solutions.
As a result, without requiring the enormous time and financial effort that is in fact inevitable when generating new leads and obtaining new accounts, account mining can considerably drive growth, productivity, and profitability.
What are the Benefits of Account Mining?
Knowing the benefits of this method can be useful when it comes to making informed decisions for your business's growth. Here are the most crucial ones:
1. Effortless Revenue Growth
Finding new leads is one of the main problems that you may face when running your business. You allocate time, money, and energy to finding new prospects in order to provide for your business growth. However, this does not always guarantee desirable results and can become quite time- and money-consuming.
You can also monitor existing accounts and collect their data for a strategic process. This can then make it possible for your company to keep track of past purchases, identify the customers' needs and demands, and make estimates for future collaborations based on all the gathered data.
It's smart to have one centralized tool like Plus or Custify that let you capture and share the latest data with your team, from any app or website, without sharing logins.
In Custify, you can keep track of account or user performance over time based on customer metrics. You can build a dashboard with data from all your most important customer accounts and keep everyone and everything in sync.
Account managers can, therefore, identify many more existing accounts with lesser time and effort in comparison to generating new accounts. Once these databases are set up, your company can use the data to adopt more aligned strategies and start an account mining process that actually works for your business.
2. Customer-Based Mindset
Another benefit is that you can forecast demand for your products or services and discover critical growth areas. In other words, account mining can support aligning your business growth with the needs of existing consumers which is really important in today's competitive market.
Additionally, account mining necessitates involving customers in all phases of decision-making processes by changing your focus to customers.
3. Reliability and Trust
Account mining can make your business a trusted one among your customers. You can research, identify, and assess possible growth areas as well as gaps that your products or solutions can fill.
By positioning your company as a strategic business for all existing accounts, this method can help you become known as a trustworthy, reliable, and respectable source. This is especially critical in building long-term collaborations with your existing accounts.
Account Mining Best Practices
Use these best practices to bring more profit to your company:
1. Employ Key Account Managers
Assigning specialized account managers who are independent of Sales is the first step to a successful program. A great account mining program is one in which account managers do not have to switch priorities and swing between cultivating strategic business and making sales. They only focus on account mining strategies.
Make your team entirely committed to key account management by employing professional managers and team leads. Plus, make sure that the team uses the best project management software so that every team member is on the same page for every step of the process.
These managers should have both analytical and interpersonal skills. In addition to leading the team, they must establish relationships with customers, think strategically about solutions, and cooperate with high-level decision-makers. So, be aware that you should check both the hard skills and soft skills of manager candidates before employing them.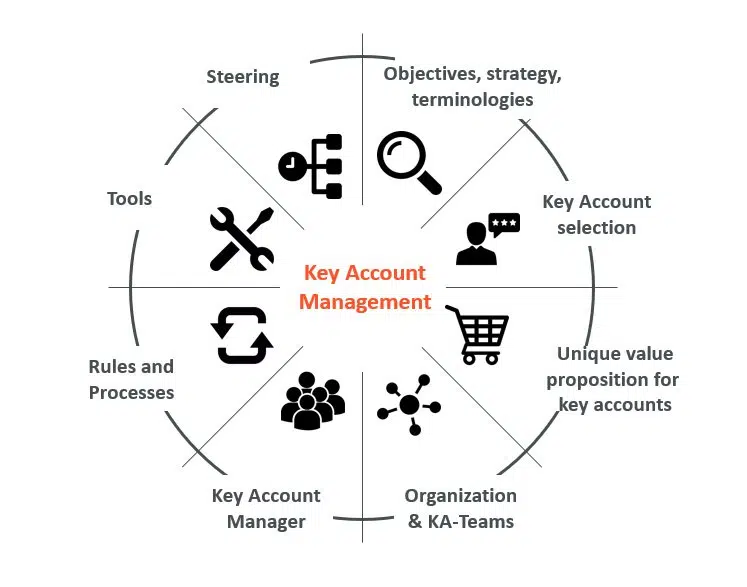 [Source]
2. Develop Key Accounts Selection Criteria
It is true that all customers are valuable, but not each and every one of them can be made into a strategic business account. This requires managers to set criteria for selecting them. Those partnerships that help advance your business toward its objectives are the ones that are important to your business.
Developing selection criteria is a challenging step to take but you can still manage it. To set criteria for selection, you can create a list of items that focus on alignments between your two firms. For instance, you can define a key account as one that is product-fit, geographically aligned, culturally fit, growth-potential, etc.
Senior managers are those who should be responsible for setting such criteria because these criteria are focused on the business's high-level strategic goals and vision.
3. Manage Account Transitions
The change from sales to account management is a frequently missed stage in this process. Gaining your customers' trust depends in large part on how well you manage account transitions.
Follow a systematic procedure from the sales team to the account management team. Each customer should be properly analyzed in your account system, regardless of whether they develop into major customers or not.
Be sure you explicitly communicate with the customers so that they are aware of their points of contact and what to anticipate as they move forward. Needless to say, establishing clear expectations will promote trust.
4. Create Customer Profiles
You must create comprehensive customer profiles in your customer engagement software once you have a selection process in place and your key accounts have been determined. The advantage of creating customer profiles is that it helps you have a thorough understanding of your customers. To accomplish this, you should do research about the customer's company so that the customer profile that you create is trustworthy.
A comprehensive customer profile contains these items:
Industry and market
Business goals
Roles and responsibilities
Key decision-makers
Pain points
Understanding the challenges and objectives of your customers can help you spot areas where collaboration and value addition are possible. And this cannot be achieved without creating a customer profile.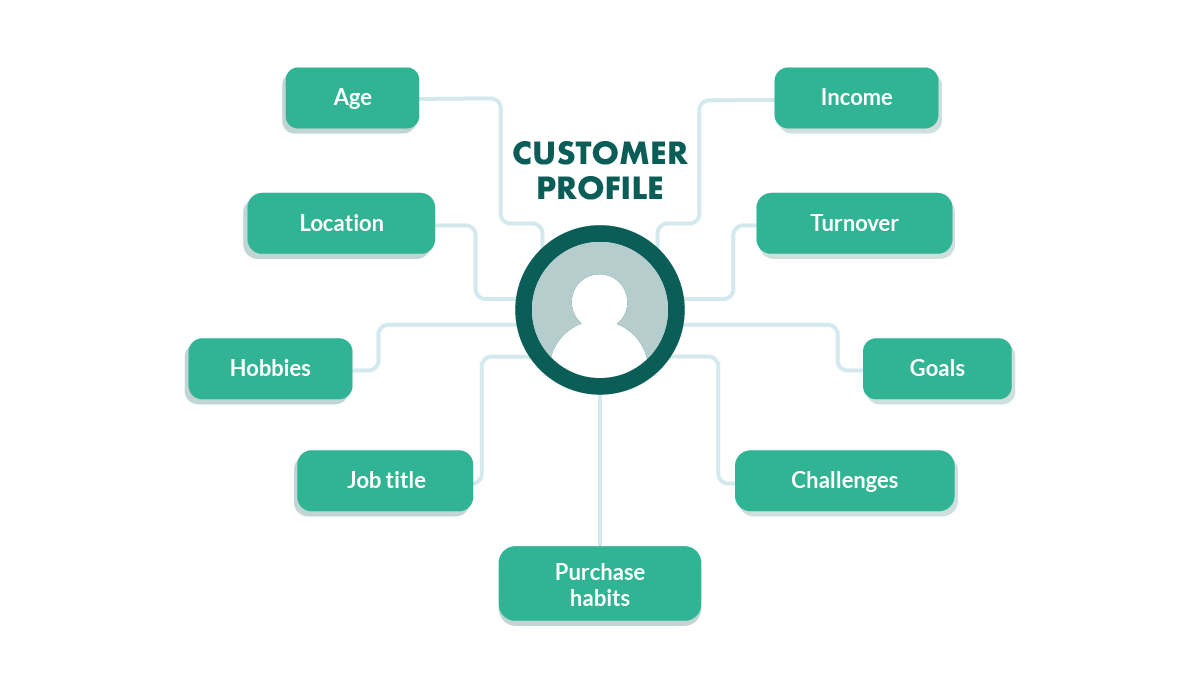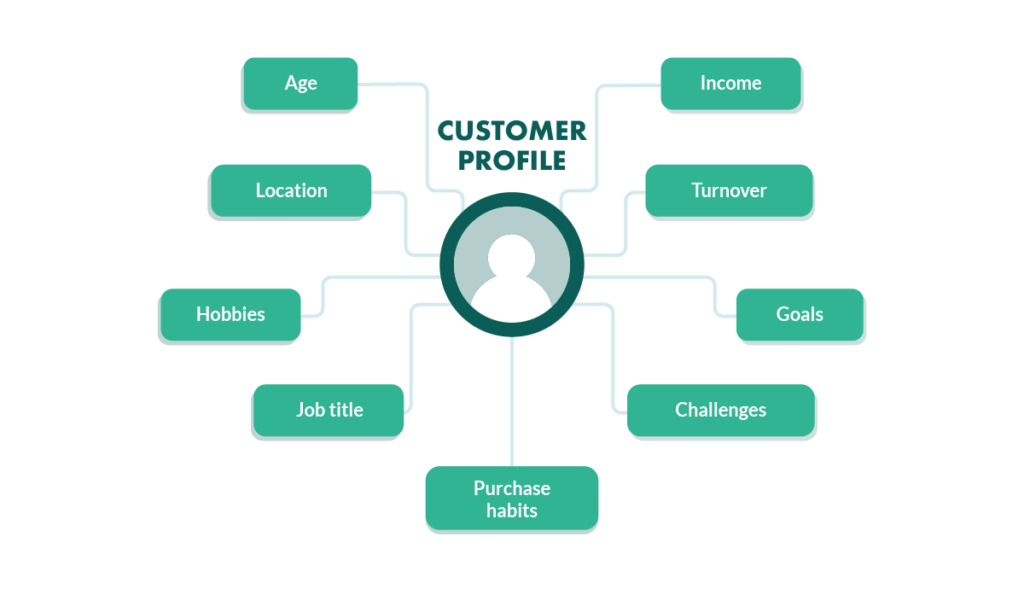 [Source]
5. Perform a Needs Assessment
To perform a needs assessment, you need to consider your customers' pain points, needs, and goals. Then, you should find out how your solutions can address their needs. Key accounts are long-term investments. Therefore, it is of extreme importance that you perform such needs assessments.
6. Develop a Key Account Plan
Find the most strategic prospects based on your needs assessment, then proceed with creating a plan. A key account plan is counted as your strategic roadmap toward collaborations with your strategic business accounts. This plan should contain strategic recommendations, long-term and short-term goals, resources, etc.
Once the idea is polished, present your plan to the customer. This is your moment to show the customer that your company cares about their success and that you spent time assessing their pain points while also coming up with solutions to address them.
7. Measure Performance
Your performance on each substantial business account should be measured. Take extra care of whether your goals are met when collaborating with your key accounts. Monitoring performance is crucial to making sure you meet your objectives while also checking on how effectively the main account complies with its commitments to you.
Conclusion
Account mining is a complicated process that pays off in the long run. With this method, you can gather valuable data by which you can establish long-term collaborations with your existing accounts. While this process can be complex at times, it is still the most efficient way to invest time and energy rather than allocating time to generating new leads for your solutions.
Use the account mining best practices above as a workflow for your account management team.