Successful customer onboarding relies on two essential factors: information and its delivery.
Among various communication methods, the video format stands out prominently. This claim is supported by statistics revealing that 55% of customers rely on video content when making purchase decisions. Furthermore, a staggering 71% of consumers prefer watching video content to comprehend a product.
Utilizing video content can assist customer success teams in delivering the right message, enhancing the customer experience, and ultimately fostering improved business growth.
In this article, we'll explore effective methods for leveraging videos in the customer onboarding process.
1. Create Positive First Impression with Personalized Welcome Video

A welcome video serves as a powerful tool for establishing a connection with new customers. Its primary objectives are twofold.
Firstly, it expresses gratitude to customers for placing their trust in the company.
Secondly, it initiates the crucial first step of guiding customers through the process of getting started with the software.
Even after the sale is completed, it remains essential to encourage new customers to take action. The 'Welcome Video' plays a vital role in this regard by providing valuable information that empowers customers to move forward.
A personalized welcome video can eliminate customer doubts and prevent them from feeling neglected after buying.
Due to practical constraints, it may be challenging for the customer success team to personally welcome each customer face-to-face or through individual calls.
However, sending personalized welcome videos proves to be a convenient and effective alternative. This approach significantly enhances the user experience and conveys a sense of value to the customers.
When creating a welcome video, there are two options to consider: a live-action video or an animated one. Collaborating with a video animation services company can yield a standardized welcome video that the customer success team can customize for each individual customer.
To captivate and engage customers, the content of the welcome video should be intriguing and interesting enough to entice them to watch it.
Utilize this opportunity to introduce the company, its values, and its culture while guiding customers to the subsequent steps of the onboarding process.
Remember the principle of "show, don't tell." Employ a combination of images, animations, and clips that showcase employees and other customers using the product.
Starting the onboarding process with a positive message is paramount.
With these tips, you can produce welcome videos that foster a connection, make a memorable impact, and build the groundwork for a satisfying customer journey.
2. Make Product Tour Videos to Familiarize Customers with Your Product

Although the welcome video might create a feeling of connection, the real effectiveness of the onboarding process lies in the product tour videos. These videos play a crucial role in improving the rate of product adoption.
According to a Salesforce report, 74% of people would choose to go elsewhere if the purchasing process is too difficult.
You can rely on product tour content to educate customers whenever new features are introduced.
Depending on the complexity of the product, the video content may vary in length. If the product tour video tends to be lengthy, it's advisable to break it down into smaller segments to facilitate comprehension and adoption.
To make the content more appealing and engaging, personalization of the video is crucial.
When showcasing each feature and function, emphasize their individual utility and how they effectively address specific pain points.
An excellent example of a product tour video is Evernote's guided tour. This video provides customers with a refreshing and captivating introduction to the product.
It simplifies the onboarding process by highlighting the best and most useful features such as the task manager, task organizing capabilities, note-taking functionality, and more.
By leveraging product tour videos effectively, you can streamline the onboarding experience, enhance user understanding, and promote product adoption.
3. Use Product Explainer Videos to Highlight the Product's Unique Features
An explainer video picks up where the product tour video concludes, delving into a detailed explanation of each main feature, often accompanied by examples and demos.
It's important to note that customers retain approximately 95% of the information conveyed through video content, whereas only 10% of information from text-based sources is retained and recalled.
Product explainer videos go beyond simply showcasing the functionality of each tool within your product. They also serve as a means to differentiate your product from others in the market.
To grab attention and maintain engagement, keep the explainer videos short and concise.
Use simple language to explain features and functions so that even non-technical customers can understand.
Consider including animation in explainer videos to make the content interesting and engaging.
By leveraging well-crafted explainer videos, you can optimize the onboarding process, differentiate your product, and engage users in a memorable and accessible way.

4. Create Video FAQs or Demo Videos to Reduce Customer Success Workload
When faced with the challenge of onboarding numerous new customers simultaneously, your customer success team may encounter difficulties in catering to each individual's needs.
To alleviate their workload, the customer success team can create video FAQs. In a survey, nearly half of all marketers (49%) reported that using videos helped reduce support calls.
There are common questions that new customers typically have, and addressing these fundamental inquiries promptly can enhance the onboarding experience.
Video FAQs not only reduce the number of support requests from new customers but also contribute to improving customer experience and fostering brand loyalty.
To maximize their effectiveness, FAQ videos should be concise and straight to the point.
To facilitate easy navigation and minimize post-FAQ queries, present the FAQ videos in separate categories.
As a crucial component of the onboarding process, FAQ videos should strike a balance between professionalism, friendliness, and engagement.
They should occupy a prominent place on your website, similar to text-based FAQs, ideally being placed on a dedicated landing page.
By implementing well-crafted FAQ videos, you can streamline the onboarding process, alleviate support burdens, and create a positive customer experience that promotes brand loyalty.
5. Maintain an up-to-date Video Library to Reduce Customer Churn
Customers have come to expect immediate answers to their questions, even in the middle of the night when they encounter difficulties with a product feature.
Although your customer support team is efficient and dedicated, they can't be available 24/7 to address every inquiry.
To meet these expectations and enhance customer experience, maintaining an up-to-date video library proves to be the ideal solution.
Regardless of the time of day, customers can find answers to their queries simply by visiting the video library.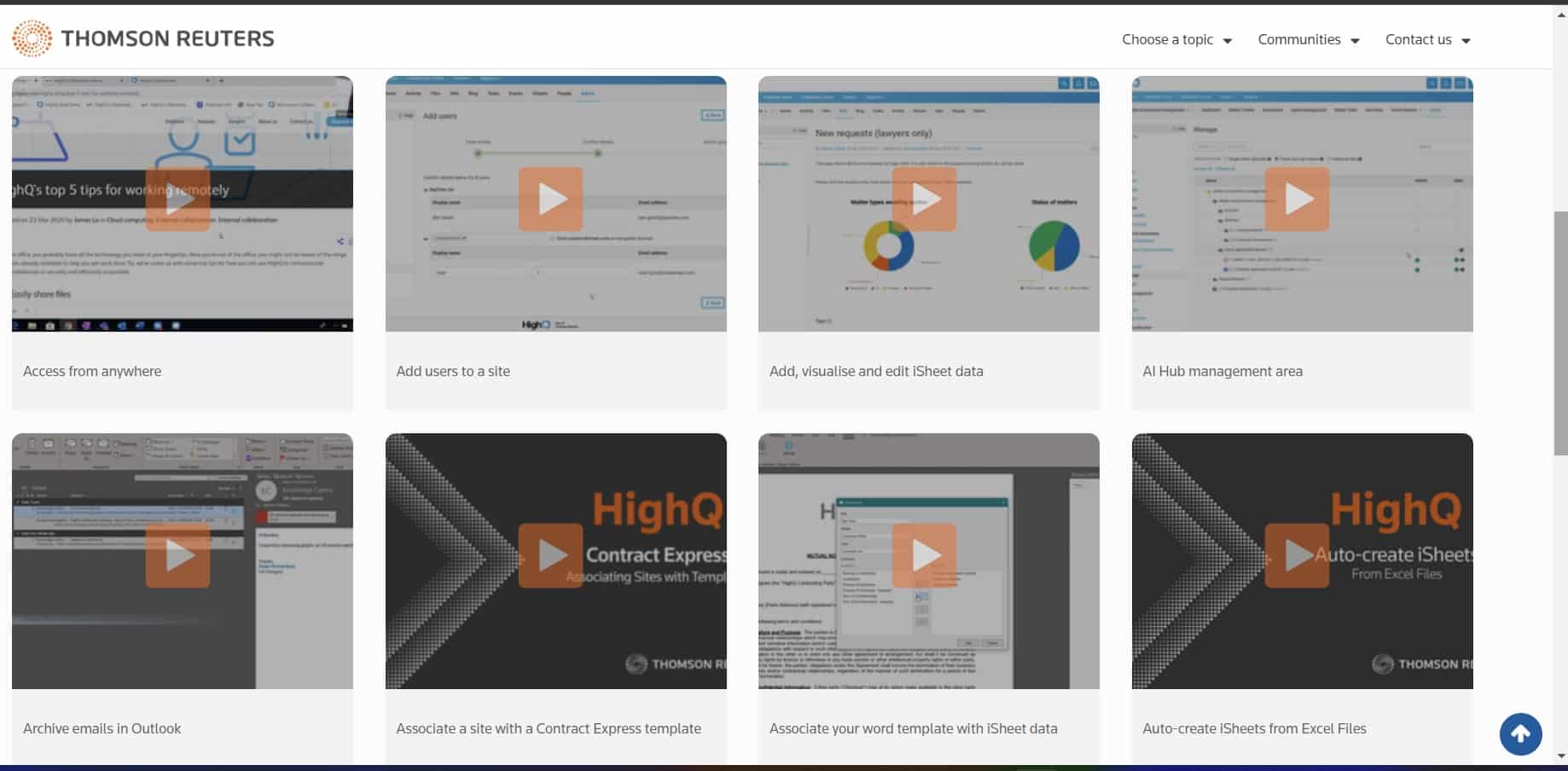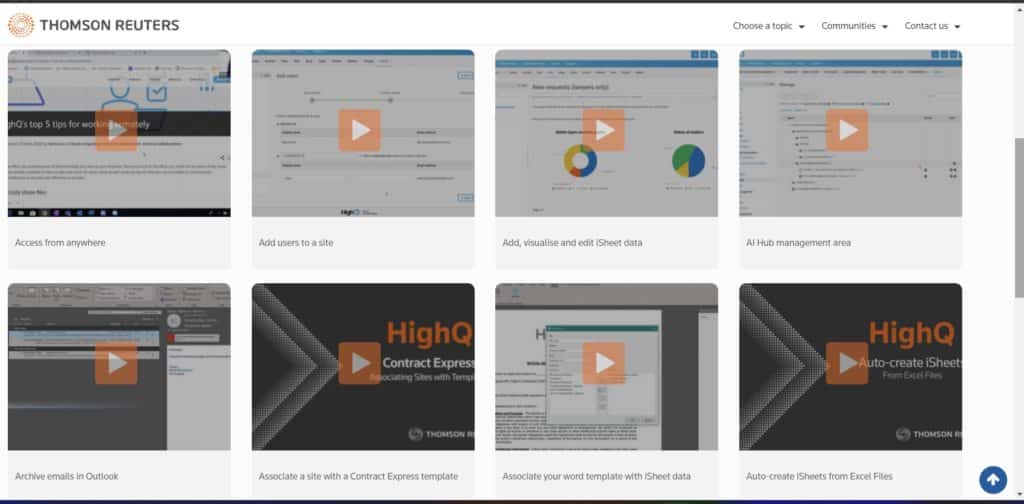 The video knowledge base holds significant value for customers. While videos may require more space and resources compared to text-based knowledge bases, the guidance they provide is invaluable.
With suitable tools, you can even train a chat tool to retrieve and present relevant videos to customers based on their specific queries.
Similar to an article series, you can begin with general topics and, based on customer responses and queries, create videos that delve into more in-depth subjects.
The knowledge base section doesn't have to be exclusively video or text-based. You have the option to provide customers with hybrid content that delivers valuable product information in a format that suits their preferences.
By leveraging a well-curated video library and hybrid content approach, you can ensure prompt solutions, boost customer experience, and provide valuable product information to enhance customer satisfaction.
6. Create Videos and Captions in Multiple Languages
SaaS companies have customers from diverse countries with multiple languages spoken. Therefore, it is crucial for your customer success team to adopt a comprehensive approach and find ways to connect with people from various backgrounds, languages, and cultures.
In the past, video production was an expensive and time-consuming process. However, thanks to AI tools, you can now translate your videos into numerous languages within minutes.
Closed captions in videos were initially considered as an accessibility feature, enabling the hearing impaired to enjoy and understand video content.
It may come as a surprise to learn that nearly 80% of viewers who use closed captions are not hearing impaired. For various reasons, people have come to appreciate closed captions.
Nowadays, creating closed captions in multiple languages has become incredibly simple. Free tools such as Whisper AI or VEED allow you to convert voice to text and generate .srt files in 96 languages effortlessly.

By leveraging language translation and closed captioning tools, you can effectively reach and engage customers from different linguistic backgrounds, ensuring inclusivity and enhancing the overall viewing experience of your videos.
7. Add Video Content to Your Onboarding Emails
Emails serve as a vital tool for onboarding, and incorporating videos can significantly enhance your email outreach efforts. With email onboarding, you take the initiative to reach out to customers, rather than waiting for them to approach you.
According to Campaign Monitor, onboarding emails enjoy a 42% higher engagement rate compared to other email marketing content.
You can add different onboarding videos to your emails, and customers can watch them from their inboxes whenever they want.

Sending personalized onboarding videos via email is simpler than publishing them on websites or social media platforms.
Email represents the primary communication channel between a SaaS company and its customers. Through regular email updates, you can effectively communicate important information such as new product features and the latest offerings.
8. Keep the Video Content Simple, Casual, and Friendly
Creating videos that are simple, casual, and friendly plays a significant role in the SaaS onboarding process.
Even when addressing a technical audience, it's important to avoid using jargon and complex language. In today's fast-paced digital world, audiences prefer content that is easy to understand, remember, and recall.
Take Slack's example and keep your video content simple, casual, and friendly. This ensures engagement and that every member of your audience can understand your message.
Adopting a clear and concise style and using straightforward language allows customers to quickly grasp the main points and message of the video. They shouldn't have to watch the video multiple times just to understand its information.
Although customers have already made a purchase, they may still have lingering questions or concerns. A welcoming tone and style in your videos can make customers feel comfortable with your brand.
By adopting a friendly approach, you can establish a connection with customers and foster trust and loyalty.
9. Send Short, Specific Videos to Immediately Address Support Requests
It is crucial to recognize that customer onboarding is an ongoing process. It's essential to be available for customers both now and in the future.
Customers may encounter problems along the way and require immediate solutions tailored to their specific needs. By creating short, customized videos, you can effectively address customer requests promptly.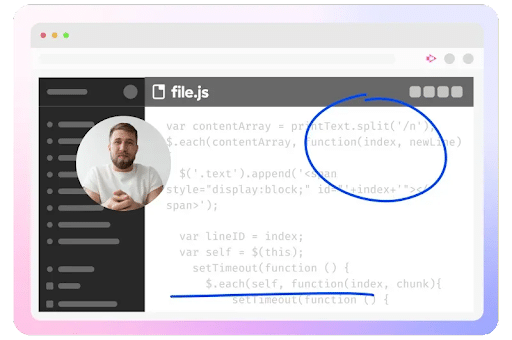 Source: Screencastify
For instance, if customers encounter a problem with your software, use screen capture and video editing tools to create videos that'll address their specific issue.
By continuously supporting customers throughout their journey and providing timely and relevant video resources, you can enhance their onboarding experience, build stronger relationships, and ensure their long-term satisfaction.
10. Use Custom Videos to Upsell and Cross-Sell to Customers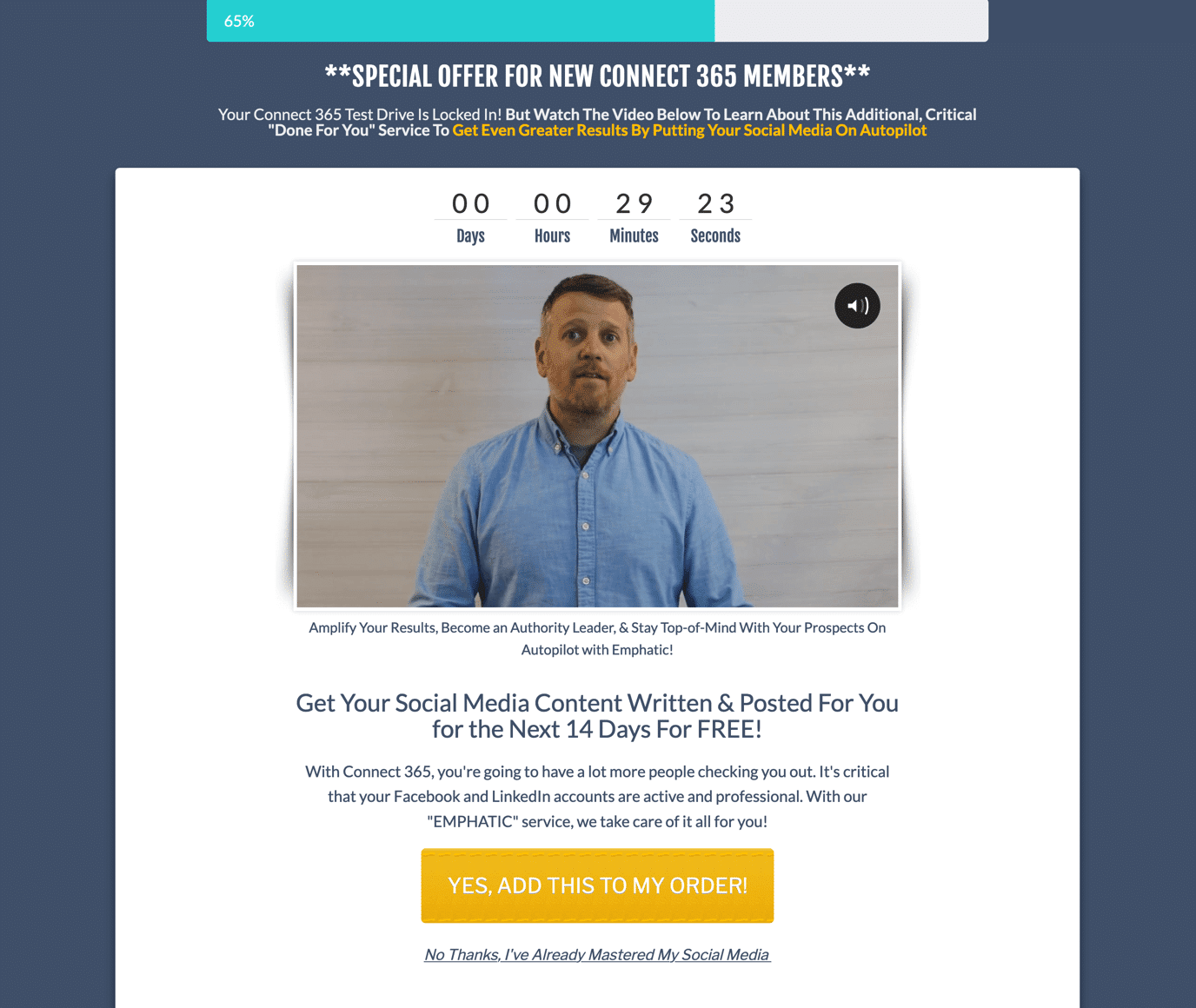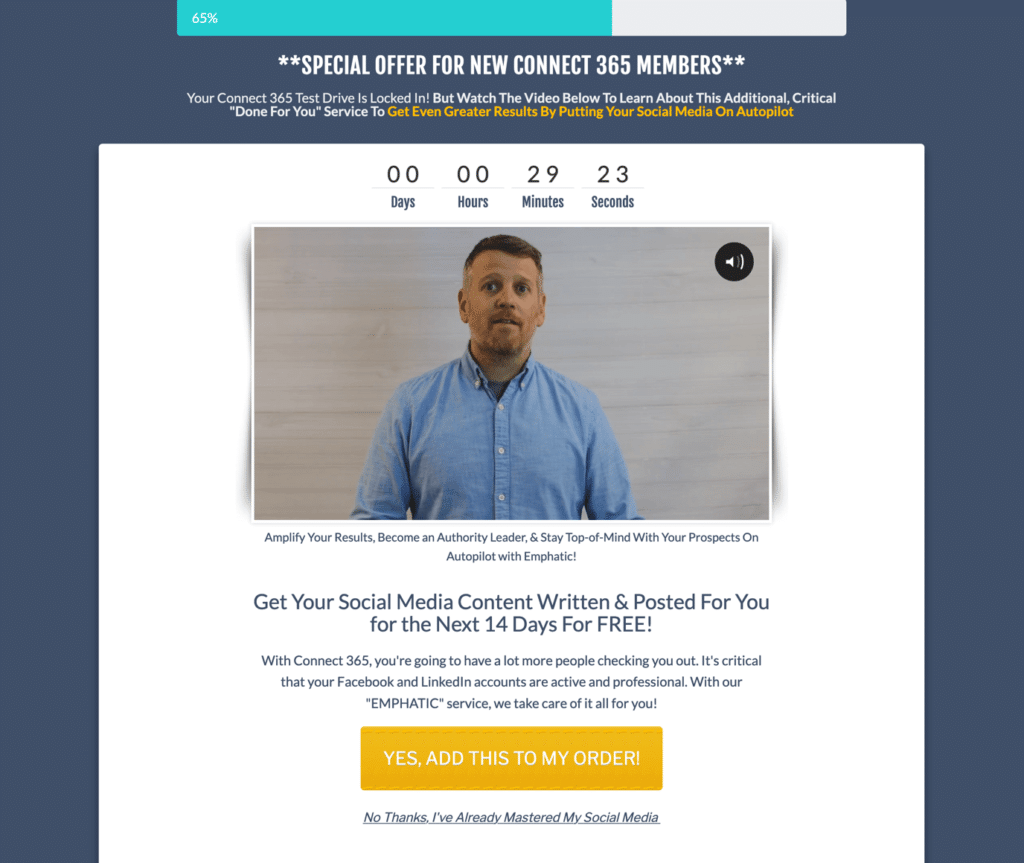 Source: Connect 365
One of the main duties of a customer success team is to establish a long-term relationship with customers. We firmly believe 80% of a company's business comes from 20% of its customers.
Onboarding videos can improve customer experience, thereby increasing the chance of customer retention and the possibility of future sales through upselling and cross-selling.
For instance, in upselling, you utilize videos to showcase the benefits of upgrading to the higher-end version of your software.
In cross-selling, you encourage customers to consider products relevant or related to their initial purchase. For example, suppose you provide project management tools to businesses. You can cross-sell AI-enabled email generation module that, when integrated into the platform, can save plenty of time for the customer.
To upsell and cross-sell, you need to have a clear understanding of your customer's future needs. This will enable you to create persuasive videos that will nudge existing customers into taking action.
Final Thoughts
Customer success teams can leverage video content to improve customer onboarding. Videos will help to create a positive first impression and improve the overall customer experience. Visual content also helps businesses upsell and cross-sell to existing customers.
The ten practical tips you'll find in this article will help customer success teams effectively utilize videos to foster customer loyalty and improve business growth.