A business without customers is not a business at all. Customers are the core of a business, whether a service is being provided or products are being sold. To have loyal customers, however, they must be provided with an excellent customer experience.
If a company sold the best product or had the very best app for a service, they could still fail because of their lack of communication with their customers or their lack of methods for customers to communicate with them.
A successful business knows how important it is to receive feedback from their customers and will find ways for their customers to communicate with them so they may continuously improve on customer interactions.
Although asking for customers' feedback consistently may seem like a frightening idea, it will only improve a business and allow them to know where their growth opportunity lies.
Below are 10 lesser-known tips for improving customer communication and, consequently, the customer experience.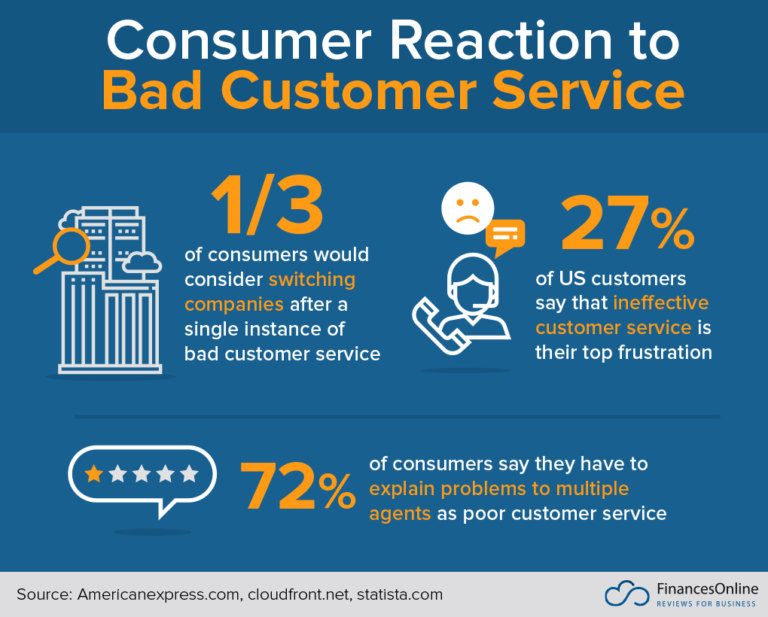 1. Ask Your Customers to Rate each Interaction
Although it may seem like a small opportunity, asking customers to rate each interaction should not be missed. After a call or online chat, customers should be given the opportunity to rate the interaction they had with the business representative.
A simple 1-10 rating gives the customer the opportunity to let the business know when something went well or when it did not go so well.
Consider the rankings after each interaction to be like having liability insurance, you hope nothing will happen, but in case it does, you want to know in order to be prepared for the next interaction.
Being able to catch any issues at the beginning may allow for an overall positive customer experience if the issue is resolved immediately.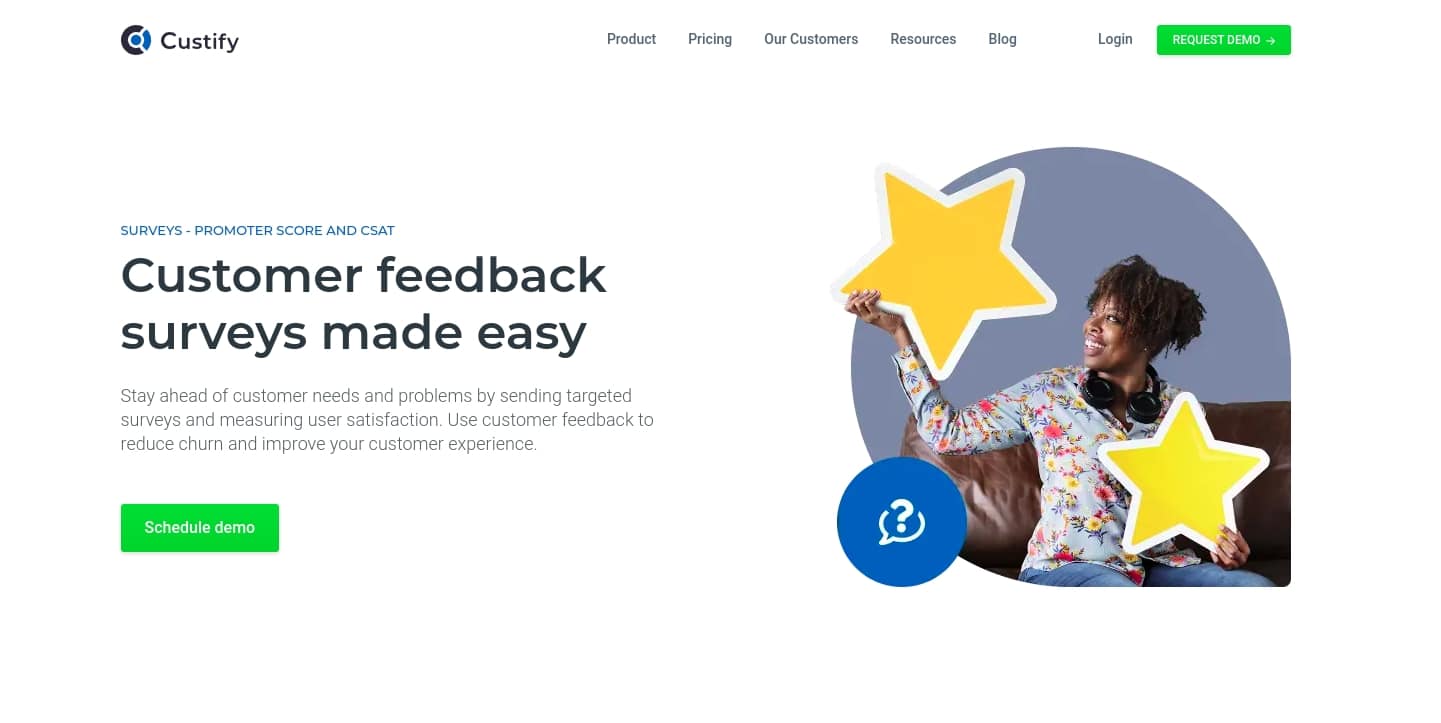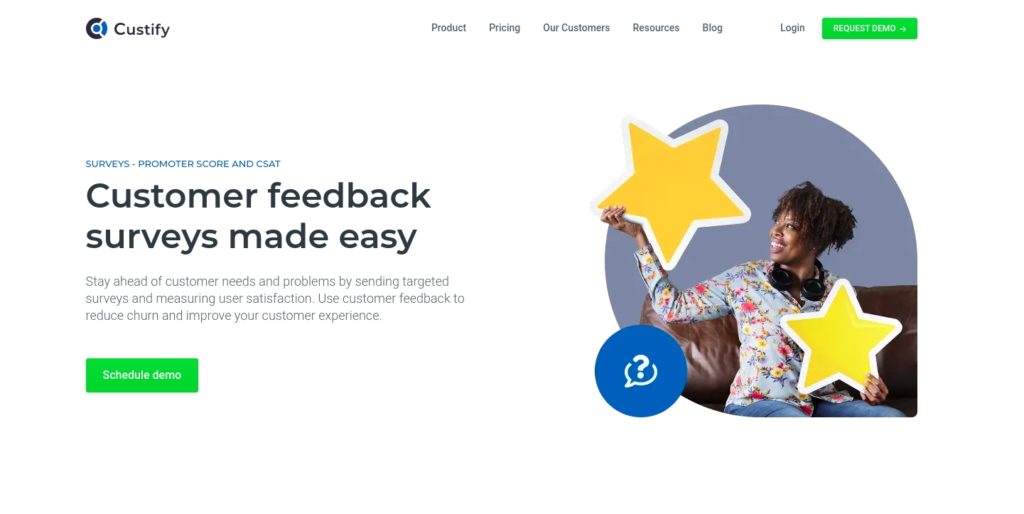 2. Run Regular NPS Surveys
A Net Promoter Score (NPS) survey is a customer experience metric that measures loyalty and is predictive of business growth. Some ways NPS surveys may be used include adding the survey directly onto a website so customers may provide feedback, or even sending it as a link in an email.
Once a customer has gone through the experience of choosing a product or service, paying for the item or service, and receiving said item or service, the customer may then be requested to visit a direct link where they may fill out the NPS survey.
Customer Success Services such as Custify provide configurable surveys that are tailored to the client's needs and allow the client to see the measurable data of their customer's satisfaction to further improve their customer experience. The survey outcomes are an excellent growth opportunity for businesses, especially if they are done on a consistent basis.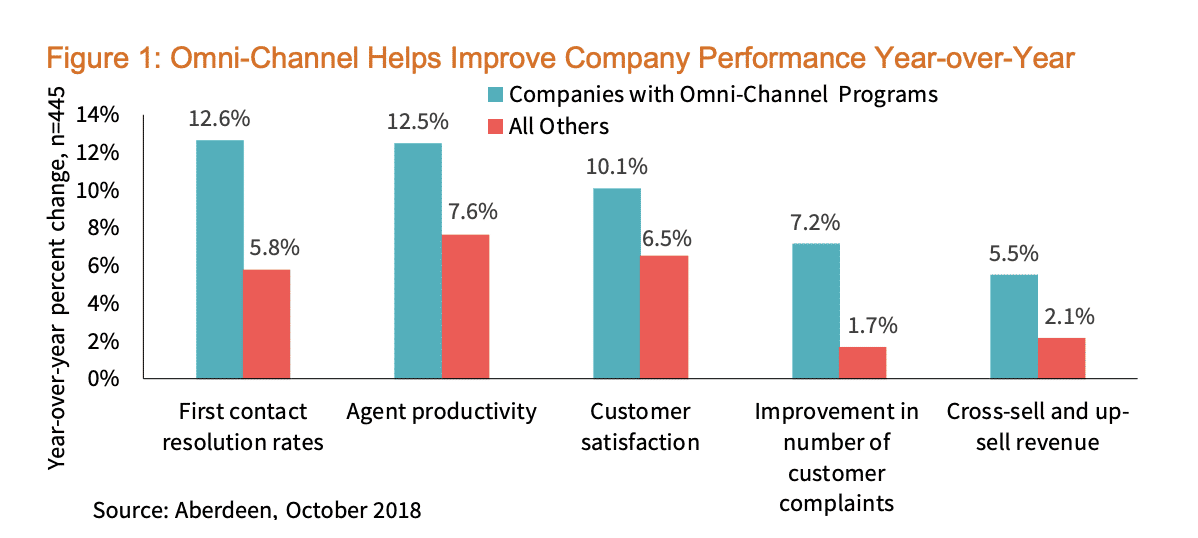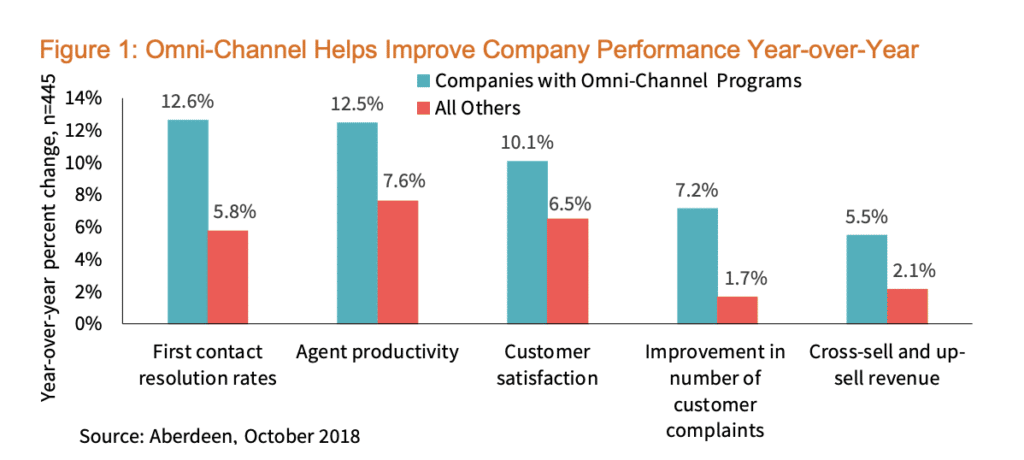 3 Offer Omnichannel Customer Support
Omnichannel customer support is a seamless method for network and device integration and touchpoints. When a business decides to offer omnichannel support, they are able to consistently maintain communication with their customers through multiple channels such as call centers, online chats, text messages, WhatsApp marketing, emails, among other methods.
If a customer begins to speak with a business representative on social media, then continues the interaction through email without having to repeat their entire interaction again, the customer feels valued and sees that their experience is, in fact, important.
A business that is also able to offer omnichannel services in multiple languages across multiple channels will improve the customer experience overall.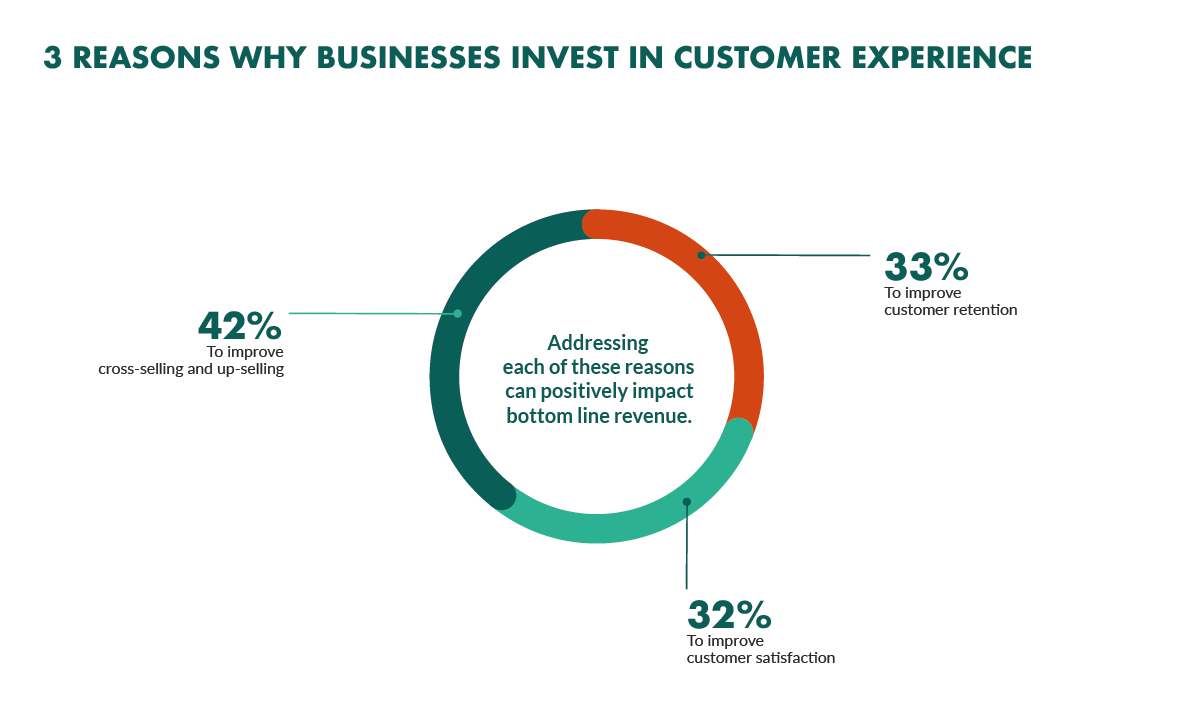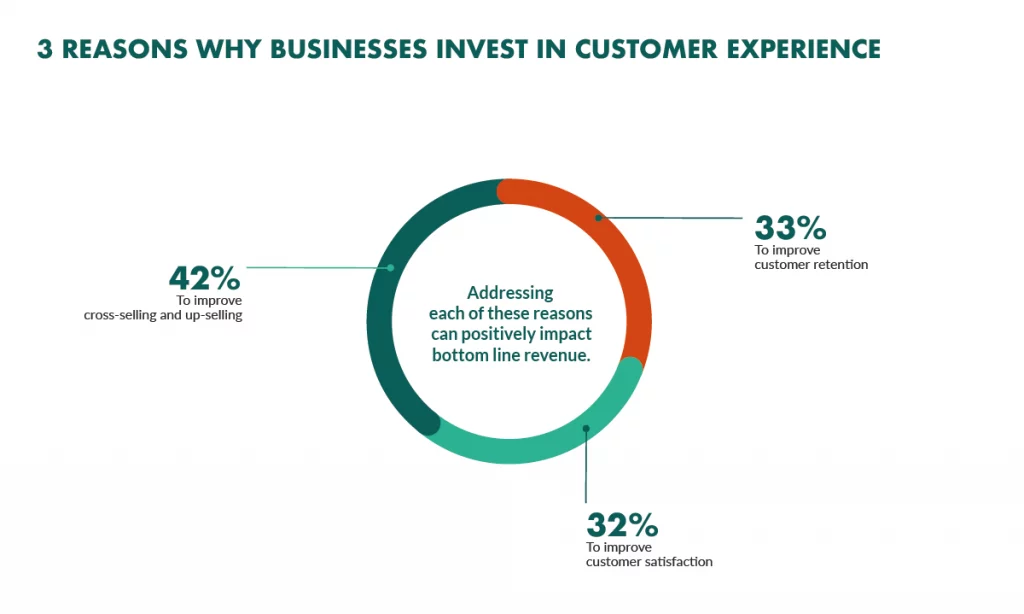 4. Follow Up with Satisfied and Dissatisfied Customers
Once data are received from surveys, services are concluded or products are purchased, there lies a grand opportunity for interaction. Regardless of whether the results came back positive or negative, it is a missed opportunity if the customer is never followed up with after that.
If the outcome of a survey or a sale is positive, simply reaching out to the customer to ensure their needs are still being met shows the customer that the company cares and is invested in customer satisfaction.
If the outcome is negative, this is a key opportunity to communicate with the customer on how things could be improved or what could have gone differently. Listening to the customer and understanding their side will make the customer feel heard and, hopefully, interested in continuing business.
The information received from the customer will also allow the company to take those things into consideration and potentially implement the suggestions for continued growth.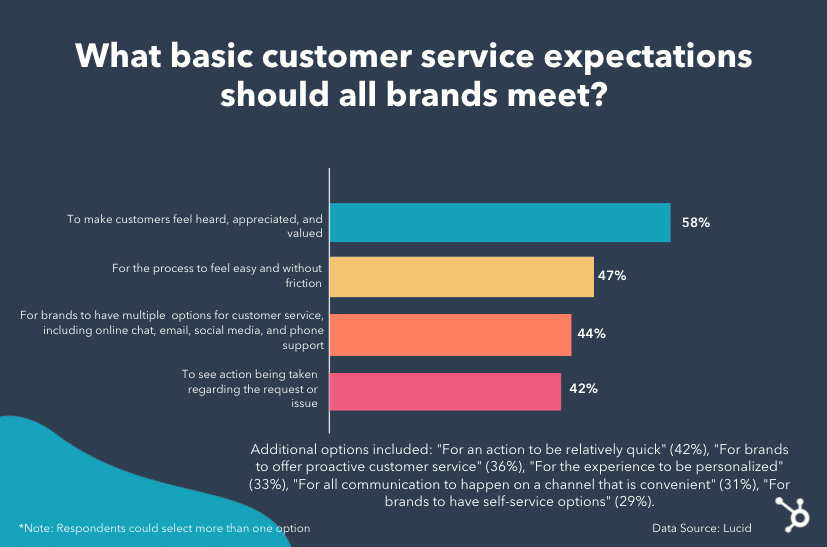 5. Make Sure Your Support Staff Communicates Clearly
Nothing is more frustrating to a customer than not knowing what the next step is. In an onboarding process, customers should be given a clear outline of what the entire process will be like.
If a customer has reached out with a question or issue, the support staff should clearly communicate what the next steps and deadlines are for resolution. Customers appreciate transparency in the process.
If the support staff is not able to offer an immediate resolution to the customer, just letting them know they will respond by end of business or within 24 hours will appease the customer and give them further understanding of the process. Communicating efficiently translates directly into customer satisfaction.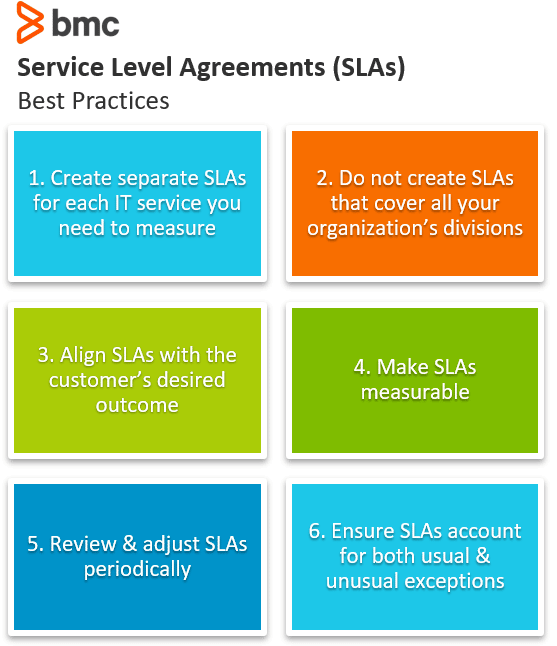 6. Commit to Achievable SLAs
A strong business should know its limitations. Although creating a one-of-a-kind service level agreement (SLA) that promises the entire world to the client seems like a great way to earn their business, businesses should be careful to only commit to achievable service level agreements.
What matters the most to customers is that the business is providing the service they agreed to with a top-of-the-line customer experience. Being able to over deliver and impress the customer with their experience is much more valuable than overpromising and not keeping up with the contracted agreement.
7. Make Sure Your Support Staff Are Product Experts
A business should always find something in which they are the best in the world in what they are doing. To find success throughout these changing times, they cannot just be good at what they are doing, but better than someone else, and not only that, the best in the world at what they do.
This is why hiring the right person and making sure your support staff is the best in the world and most knowledgeable about the business's product is essential.
When a customer calls in with a question, there is nothing more frustrating than being transferred around several times or even given misinformation because the support staff is not well versed in the business's product.
A customer should be able to call in with a question, receive the best customer experience, and have continuous contact with support staff who are experts in the area.
A business may easily provide expertise to their staff by empowering them with quarterly or even weekly training and regularly written updates about any improvements in the product. This time investment into staff will directly result in an improved customer experience every time.
You could also consider helping your employees and support staff to further their knowledge in complementary fields. For example, if you run an email marketing software company, having your employees and support staff take some basic SEO training could help them serve customers better.
8. Have a Clear Onboarding Process
The customer onboarding process is one of the most crucial steps in creating a long-lasting relationship with customers. If a customer has an excellent onboarding experience, it will give the customer confidence that the business and the service provided will be excellent.
If, however, the onboarding process has too many issues, this may make the customer even desist from closing the deal or leave them wary of future dealings with the business.
A great customer onboarding experience will set a positive tone for the entire customer experience. Before signing any kind of agreement, the business should sit down with the customer and find out what their true needs are.
Later, they may have a follow-up discussion, and answer any questions the customer may have thought of between meetings.
At the beginning of the onboarding process, customers should be given a clear picture of the onboarding steps. Providing an automated checklist or progress bar so the customer is aware of which step in the process they are, will help avoid any frustration on the customer's end as they know what to expect.
Clear communication expectations should also be explained. For example, if a customer is having a product issue, they could call the 24-hour line to receive technical support. If the customer has future questions about the product, they may e-mail or live chat with the product support staff. Empowering the customers by showing them the communication channels and what to expect in the onboarding process will set both the business and the customer up for success.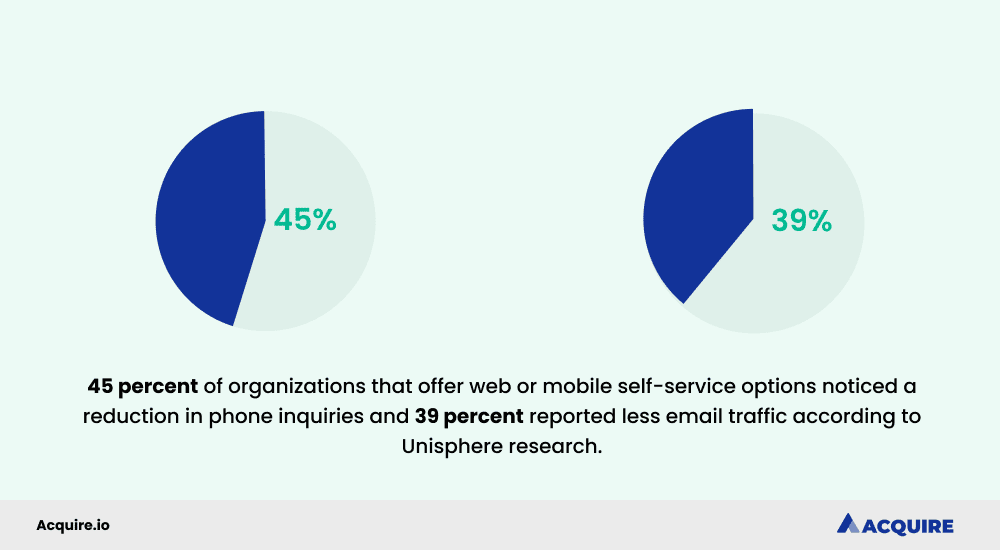 9. Invest in a High-Quality Knowledge Base
A good knowledge base is essentially a customer self-service library. It is a way for customers to look up questions they have about the product or service, without having to speak to a representative.
Before reaching for their phone or powering up an online chat, most customers have already tried to search for information on the company's website. If information is easily accessible, it will minimize frustration on the customer's end since they are easily able to access the information they need.
There are several ways for a company to offer a high-quality knowledge base. Offering guides and tutorials for services or products will help not only the customer but support staff as well. If an employee is new, for example, these are excellent ways to become familiarized with the product or service and what is or is not possible.
A blog or newsletter are other ways that businesses may invest in a high-quality knowledge base. Articles that are informational, but also entertaining, may capture the customer's interest and, subsequently, allow them to learn more about what is being offered.
With the vast array of methods available to provide a knowledge base there are many opportunities for customers to receive the information they desire in a quick and efficient manner which will, in turn, directly affect their long-term interest in the business.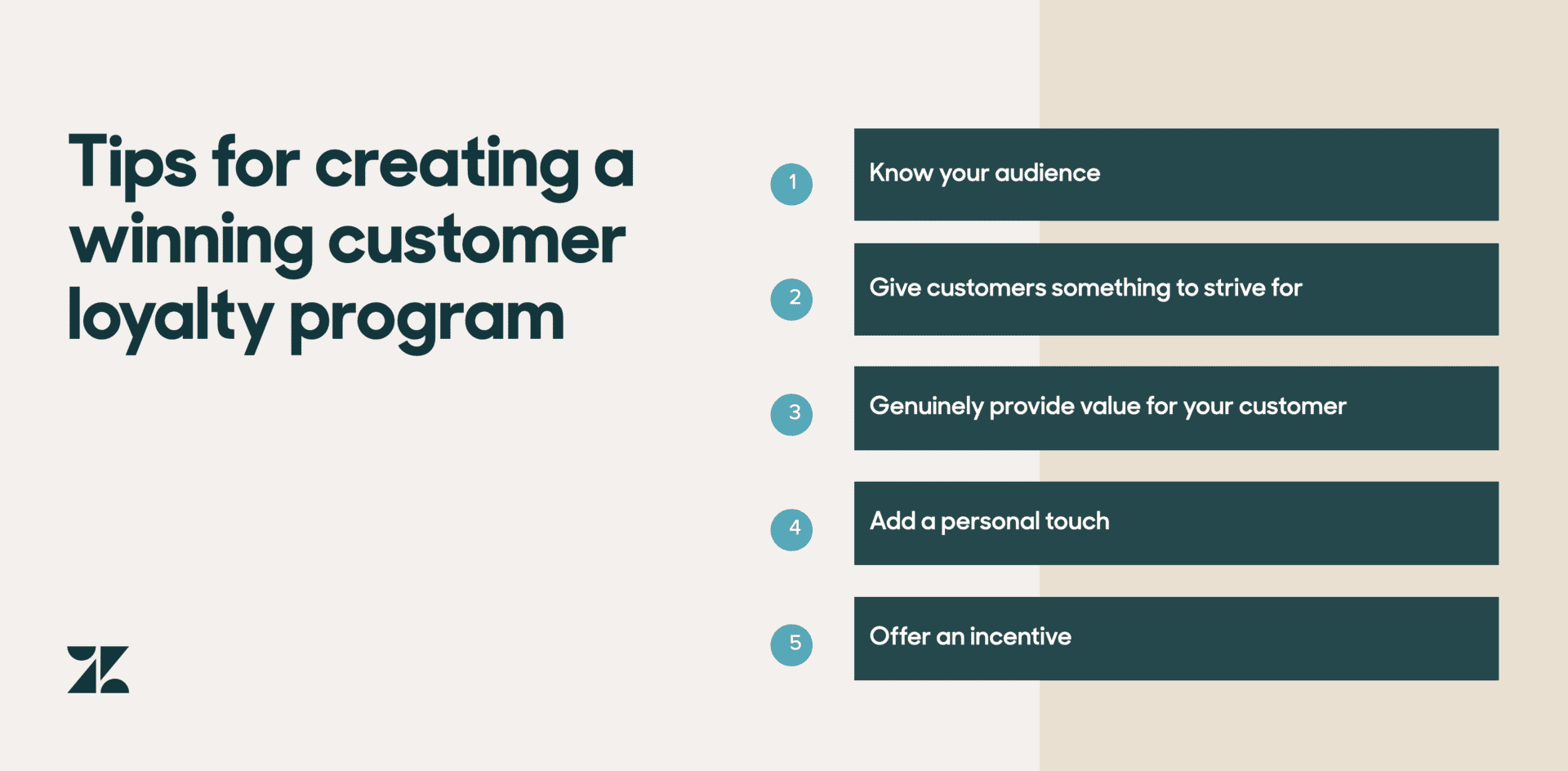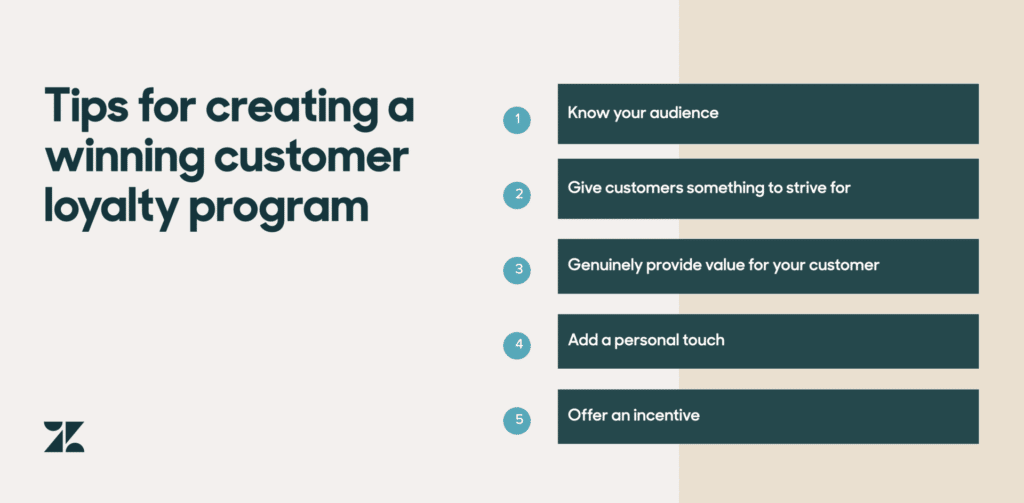 10. Offer Regular Customer Rewards and Loyalty Schemes
It's no secret that offering customers rewards and loyalty schemes is a successful method of catering to the customer and keeping them interested in the business.
Rewards can and do build customer loyalty as customers love to feel valued. Giving discounts or free products are good ways for keeping customers interested in using the same business over and over again for their services.
An example of a customer discount could be offering your readers a special discount on a product like each night does on some of their listicle posts. In their post that lists the best mattresses available, they offer special discount codes for multiple options: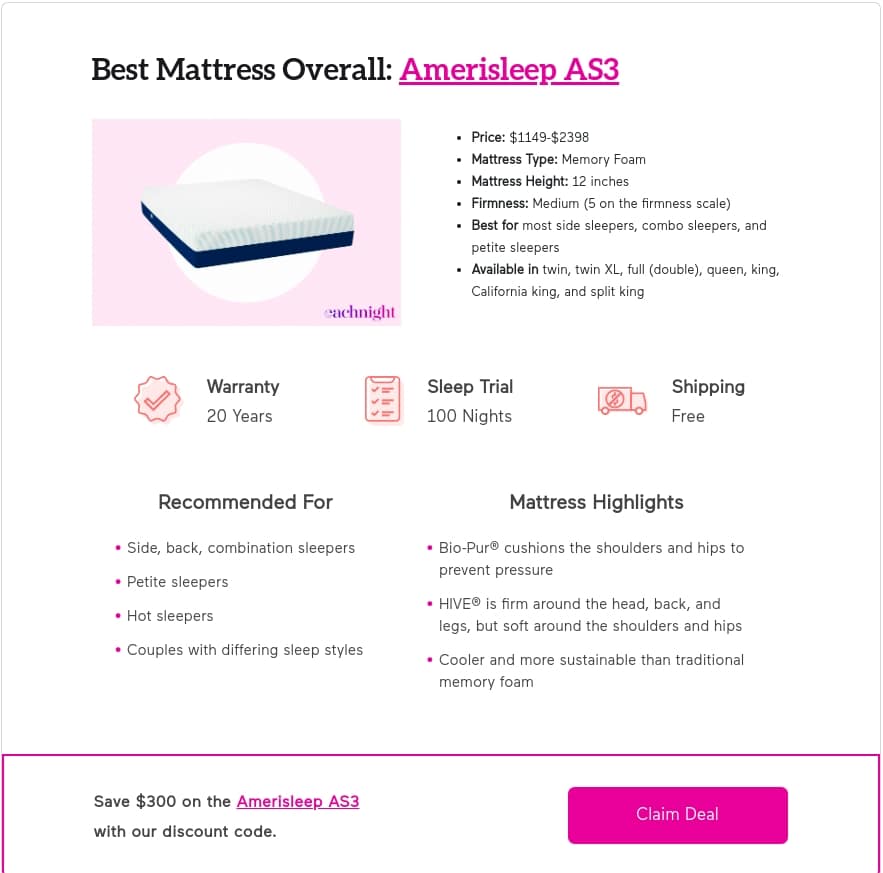 Providing different status levels is also a good way for rewarding the customer's choice to keep using your business. Customers will want the satisfaction of knowing that they are Silver, Gold or Platinum status because they have been faithful to a business' product.
Celebrating referrals with a bonus or reward will further motivate customers to bring their friends, family and coworkers to experience the product or service the company offers.
Regardless of which methods are chosen to show customers loyalty for their service, loyalty and reward programs are an effective and cost-effective way to show customers appreciation.
Excellent Customer Communication Equates to an Excellent Customer Experience
When a business is able to offer high-quality customer service and several opportunities for improved customer communication like the ones shown above, the customer will realize how invested the business is in providing the best possible experience.
A business that is able to offer integrated support and opportunities for feedback every step of the way is setting itself up for continuous success.