There is no surprise that if you want to succeed in running your business, you have to make an excellent first impression on your website. It is the first thing about you that potential customers will encounter.
Therefore, your website must deliver a fantastic user experience as it helps cultivate better sentiment toward your brand. When browsing through a website is convenient, the experience could nudge the visitor to delve deeper into your site and check out more web pages, subscribe to a newsletter, fill out a contact form, or even purchase your product directly.
Simply put, a good user experience leads to a positive association with your brand, leading to higher sales. However, come to think of it, an element of "change management" needs to be considered.
Wait, what is change management? It is described as the process of planning and rolling out changes in an organization. Change management is how a business implements new technologies or alters the existing methods.
In the context of improving user experience, your team needs to be on the same page as you. If they feel the website is working just fine and do not need to bring any tools or technologies to improve it, you have to reason with them.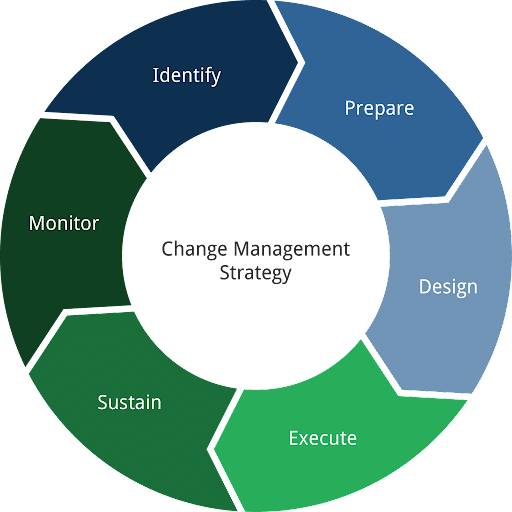 You could show them the figures concerning your site performance and discuss parameters such as bounce rates, sessions, and average traffic. Take the help of website recording tools to show your team how the visitors interact with the site, including areas where they bounce off.
When you have solid proof of why something needs to be changed or improved, you have a higher chance of influencing your team's mindset. Plus, you can always take the help of tools and solutions to make their job easier. That is what the next section is about.
Using AI for improving user experience: Top tools
Artificial Intelligence (AI) has dramatically impacted user experience in the past decade. From smart chatbots to personalized advertisements, user experience, in general, has made great strides in the digital world.
AI technology helps study and identify user behaviors and expectations, which are beneficial in offering custom recommendations and content to the users. If appropriately leveraged, AI can address potential and current customer needs.
If you are looking to improve your user experience (and, subsequently, sales), then using AI-powered tools is the correct step in that direction. Here are the top 14 tools you can rely on:
1. TUP E-Commerce
TUP has two eCommerce-specific products designed specifically for online store owners, compatible with all major eCommerce platforms.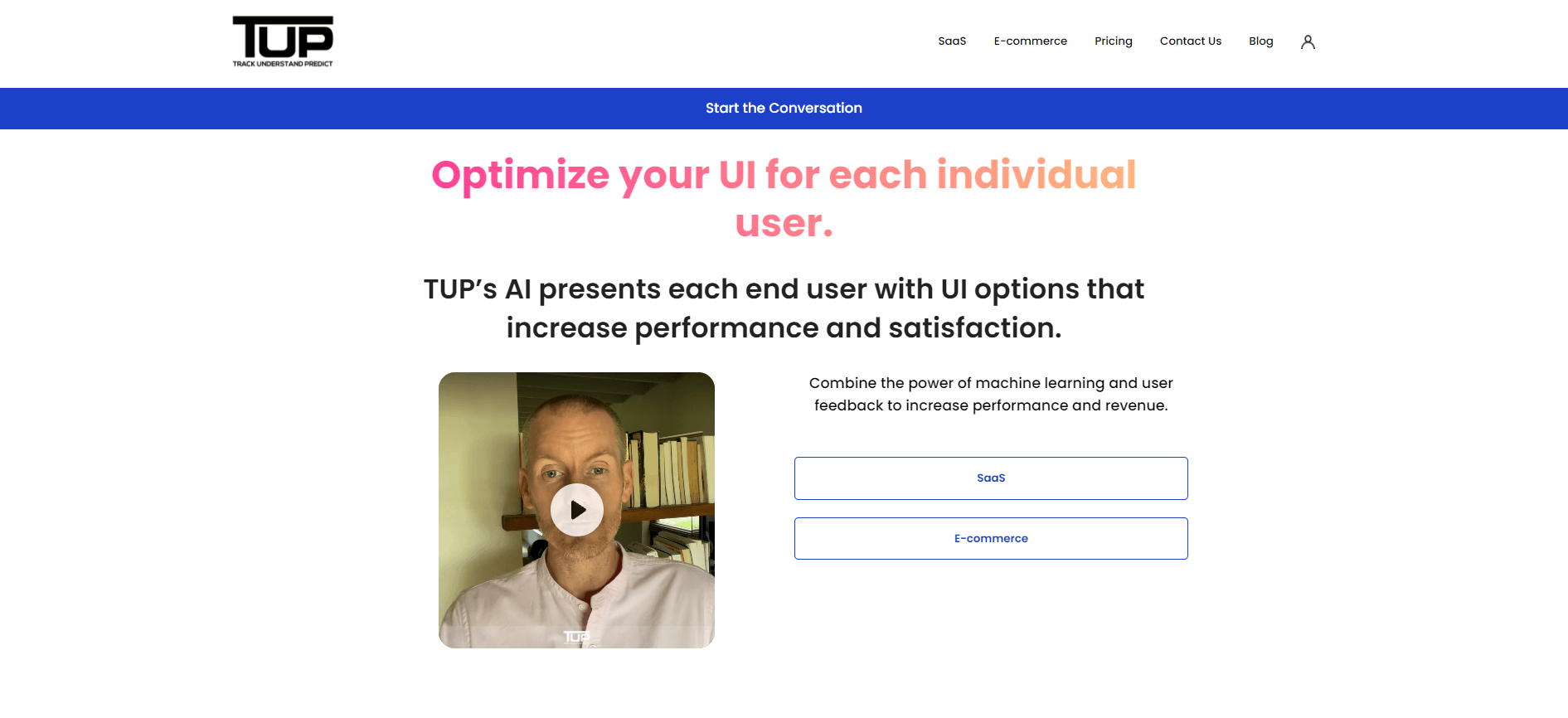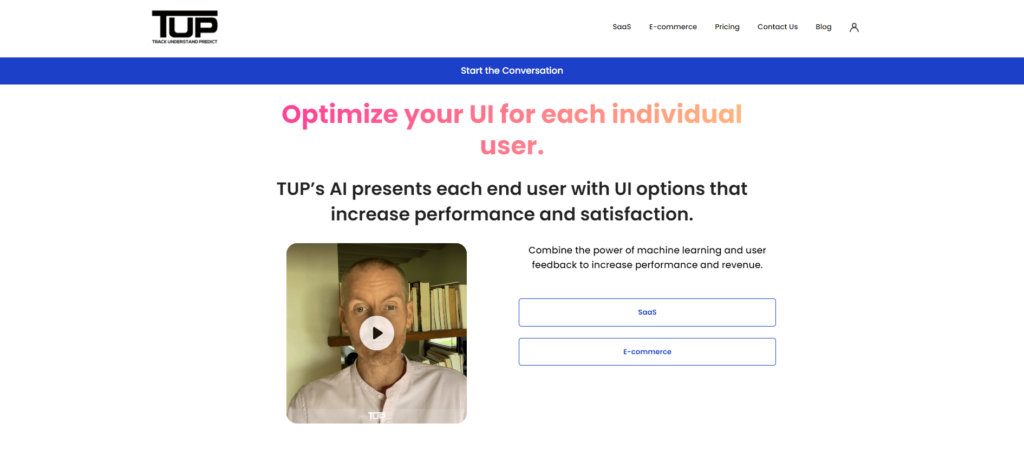 In Revenue Optimisation, TUP employs multivariate analysis to offer real-time, persona-specific UX styling to ensure a personalized buying experience.
In Persona Identification, TUP indicates which campaign element or on-site promo is bringing in the most revenue based on the characteristics and behavior of customers.
Plus, new users need not worry about handling all this on their own, as TUP walks you through every step in a 30-minute one-on-one meeting. They have a three-tiered pricing structure starting at $1999.
2. Reply.io
Reply is a powerful all-in-one sales engagement platform that helps businesses find more customers and close more deals.
Its built-in conversational AI sales assistant – Jason AI – writes personalized emails, generates tailored outreach sequences, and handles responses by answering questions and booking meetings on your behalf.
With Reply Data, businesses can build targeted lists from a 140 million+ B2B prospect database and add them to the automated outreach sequences in seconds.
There are 3 pricing plans available for businesses, including a custom plan for bigger teams, plus 2 pricing options for agencies. You can reach out to their sales team for help finding the most suitable plan for your needs.
3. Hypotenuse.ai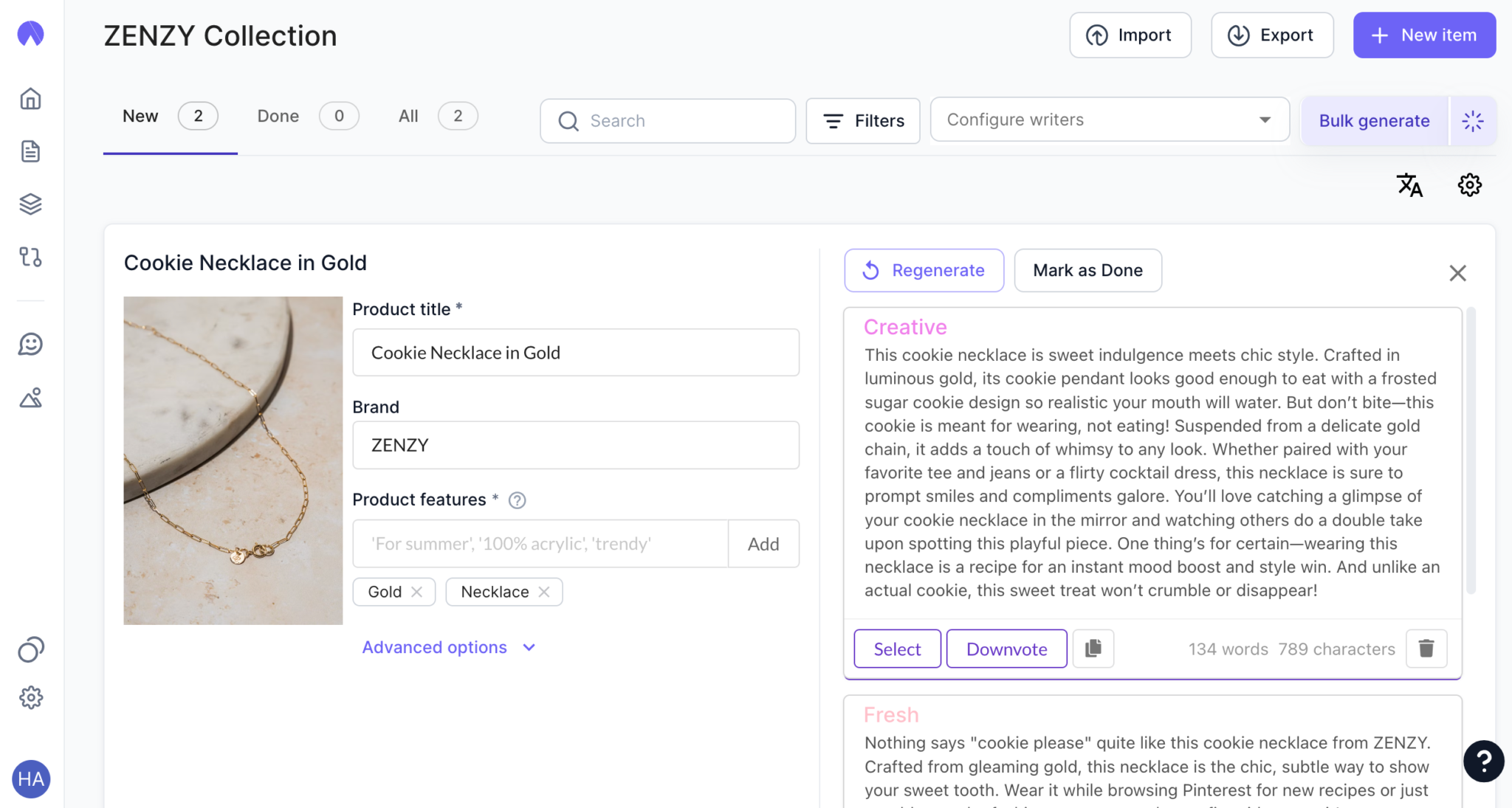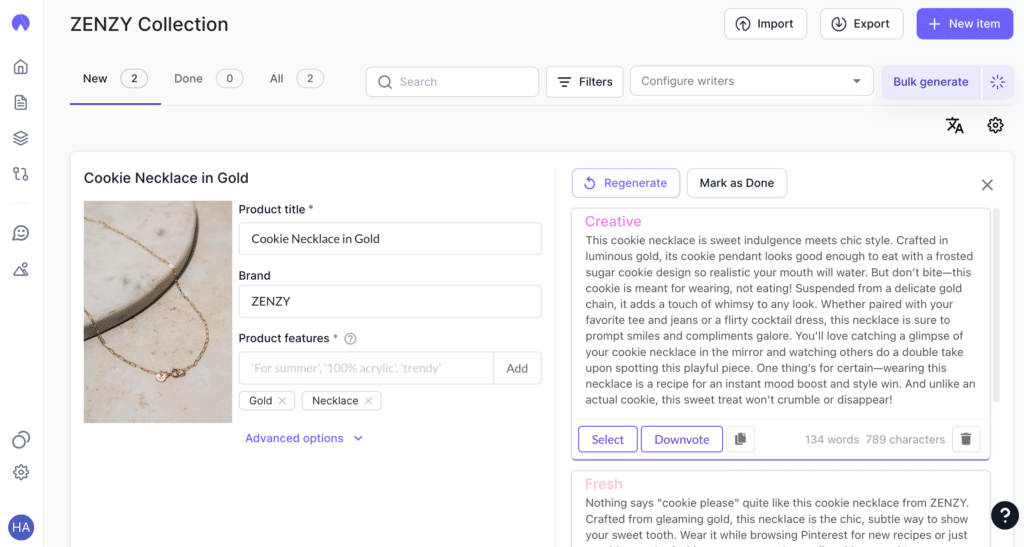 Hypotenuse AI understands that compelling product descriptions are more than just words; they're sales tools that convert by helping you target long-tail keywords and highlight key features of your products. And for those of you dealing with a vast inventory, worry not!
Their AI Product Description Generator is designed to write product descriptions in bulk, making it a true timesaver in the world of e-commerce. Affordable, user-friendly, and supporting over 30 languages, Hypotenuse AI's Product Description Generator is your ticket to efficient, effective, and engaging e-commerce storytelling.
4. Granify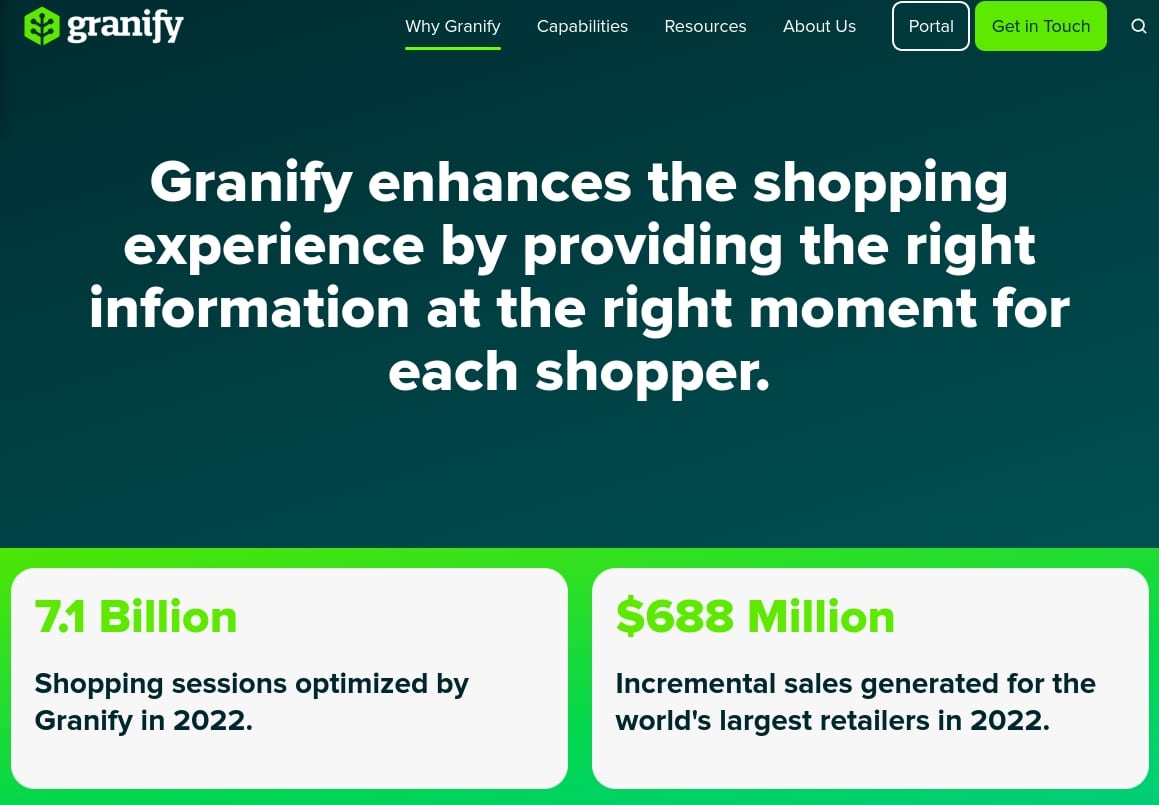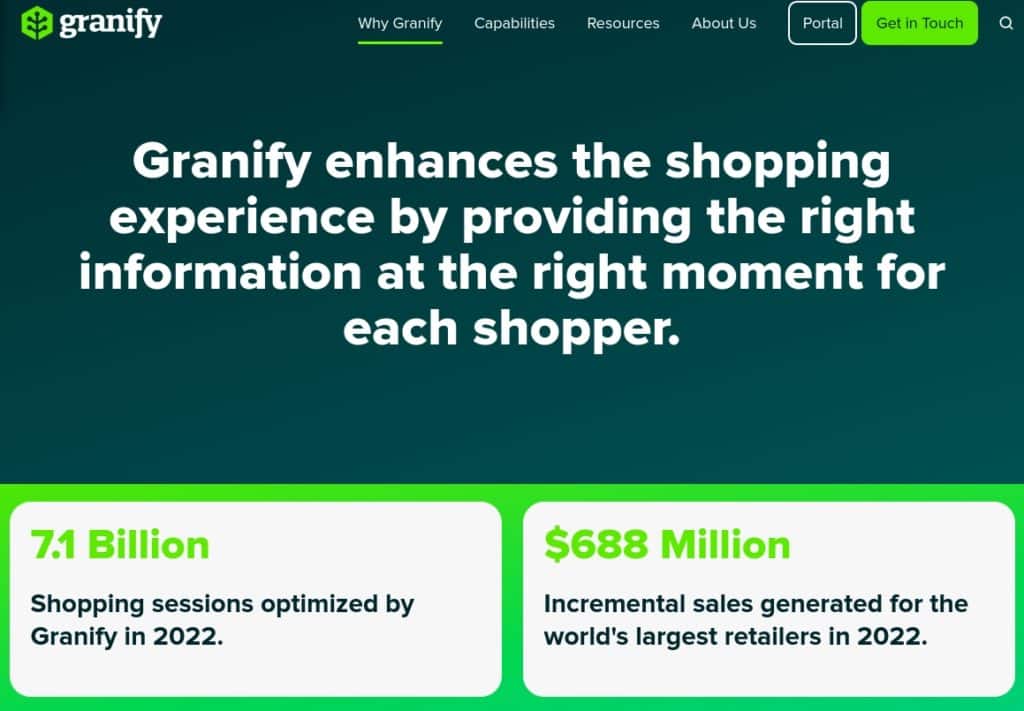 If you are looking for a no-fuss machine learning revenue optimization solution for your business, Granify is the one.
It gathers around 500 behavioral data points per second as customers interact with your website and then compares the data with billions of other behavioral data points to predict your customer's next moves.
Accordingly, it can send each customer a personalized message at critical points along the buyer journey, increasing chances of conversion and thus boosting revenue for your store.
Granify's intuitively custom and highly targeted smart message can take various forms — from slide-in overlays to subtle in-page call-outs. Contact them directly to know their fee.
5. Namogoo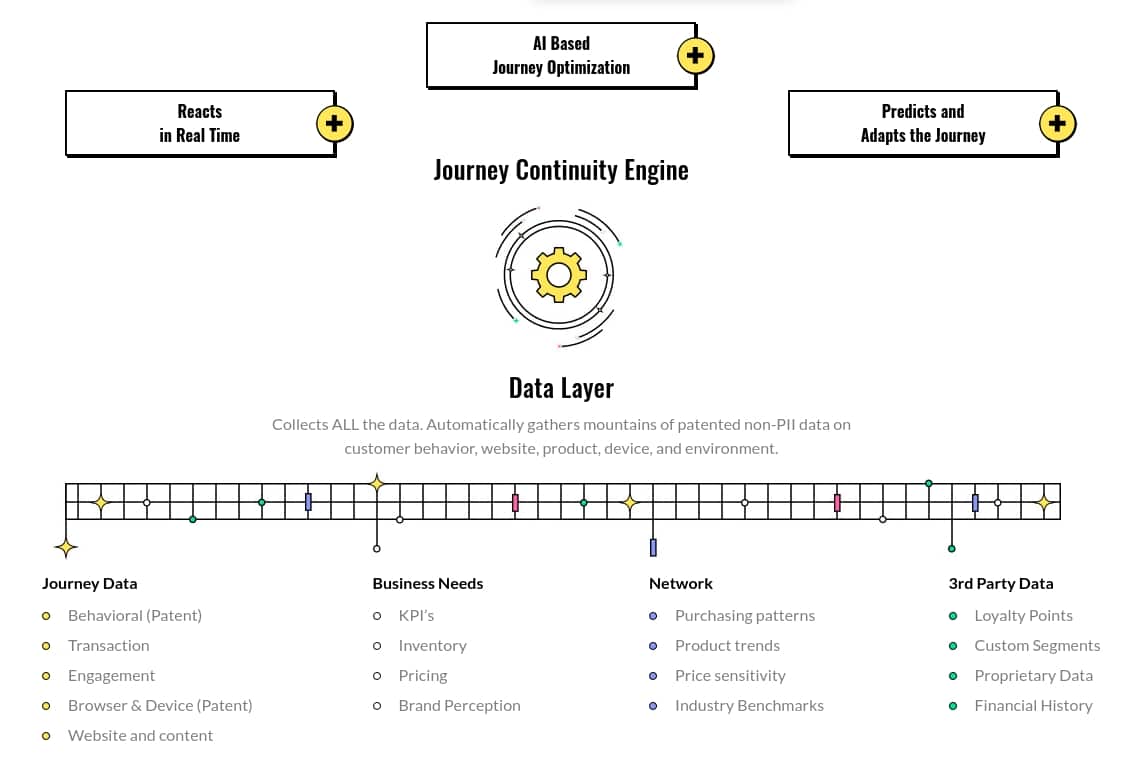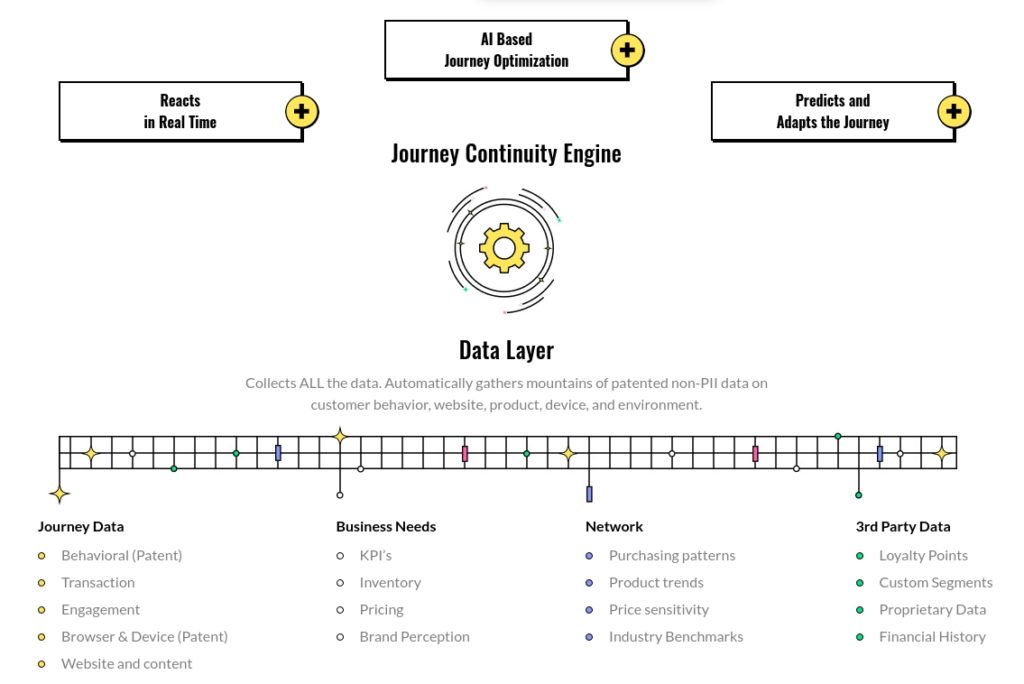 This tool, which defines itself as a digital journey continuity platform, uses artificial intelligence to spot lost revenue opportunities on your eCommerce website page as well as your app.
It employs machine learning to understand the needs and behaviors of each customer category thoroughly and then target them with individualized offers.
Removing any roadblocks along with the buyer's journey increases conversions and prevents competitors from poaching your customers. It integrates several tools, including ContentSquare, Adobe, and QuantumMetric.
The best part is that the Namogoo team offers flexible pricing plans depending on the size of your business. You can reach out to them directly to know more.
6. Prisync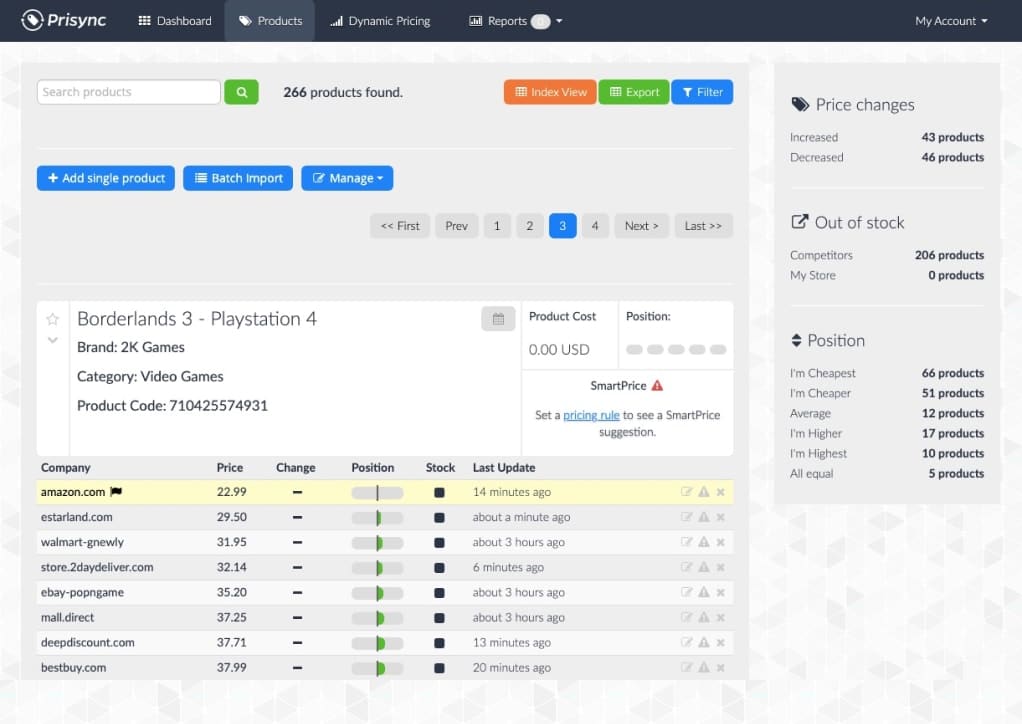 If you have ever wanted to know more about your competitors' pricing strategies, Prisync is your tool. It has a dashboard where you can add and define your products as well as your competitors and then assess price changes in your market, including past patterns.
You then have the option to export the pricing data you want to an Excel sheet and have it on file for when you update your pricing strategy. The Prisync team is exceptionally proactive and will help you with anything you need.
There are three-tiered pricing plans to choose from and custom pricing plans if you wish to track more than 5000 products.
7. Warmer.ai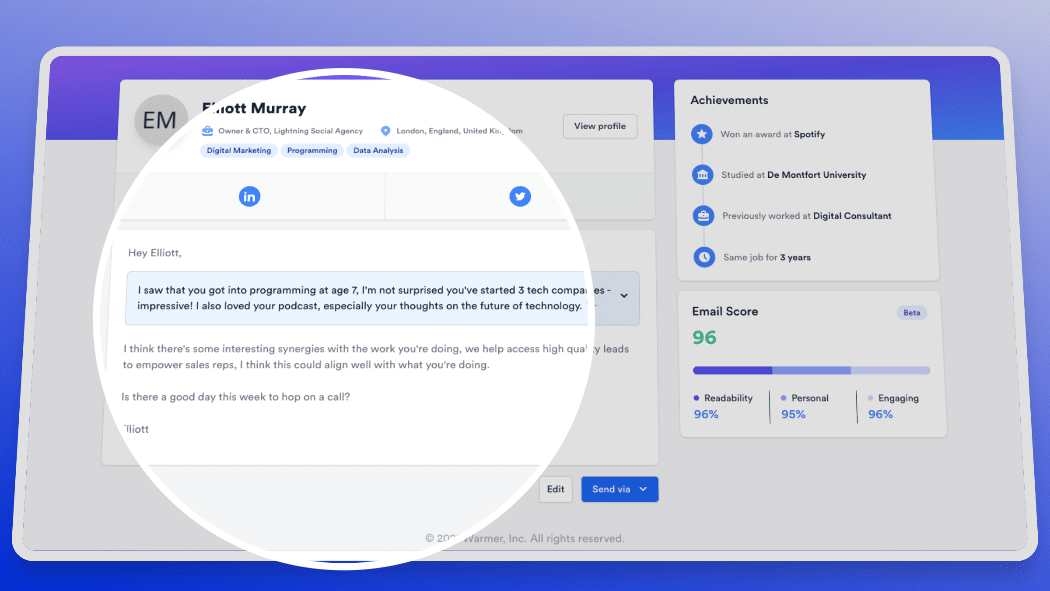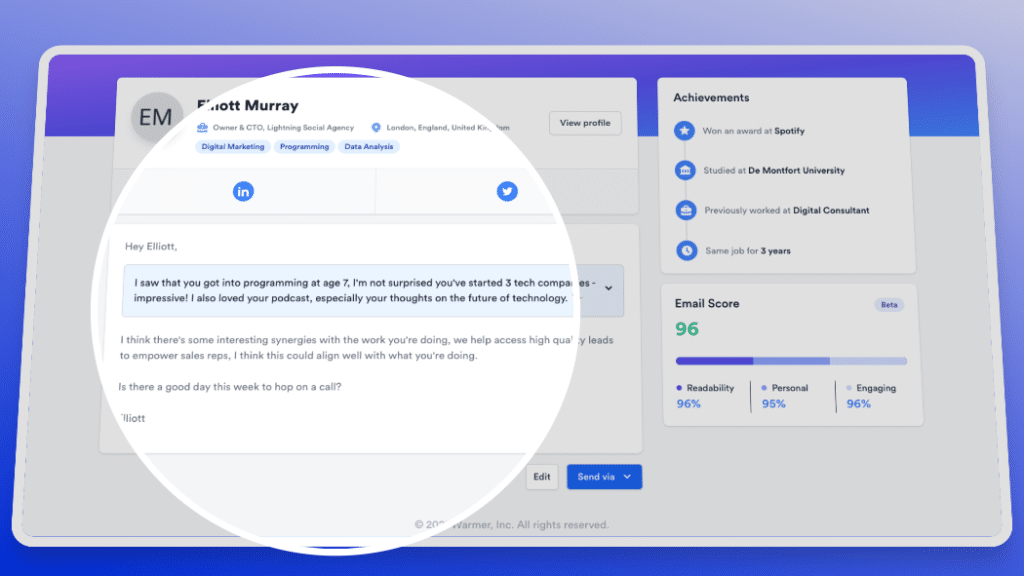 Warmer.ai uses powerful artificial intelligence to generate personalized emails in seconds for those struggling to make the most of email marketing.
All you need to do is choose an email objective (book an appointment, visit a website, download a resource) and input a website or LinkedIn profile for your prospective customer.
The tool will instantly analyze their profile and background and create custom emails that sound natural, speak to the customer's individual personality, and drive your message home without 'selling' too much.
You can also upload a bulk list of emails as a CSV to target multiple prospects at once. Connect with them to know more about their price plans.
8. Appier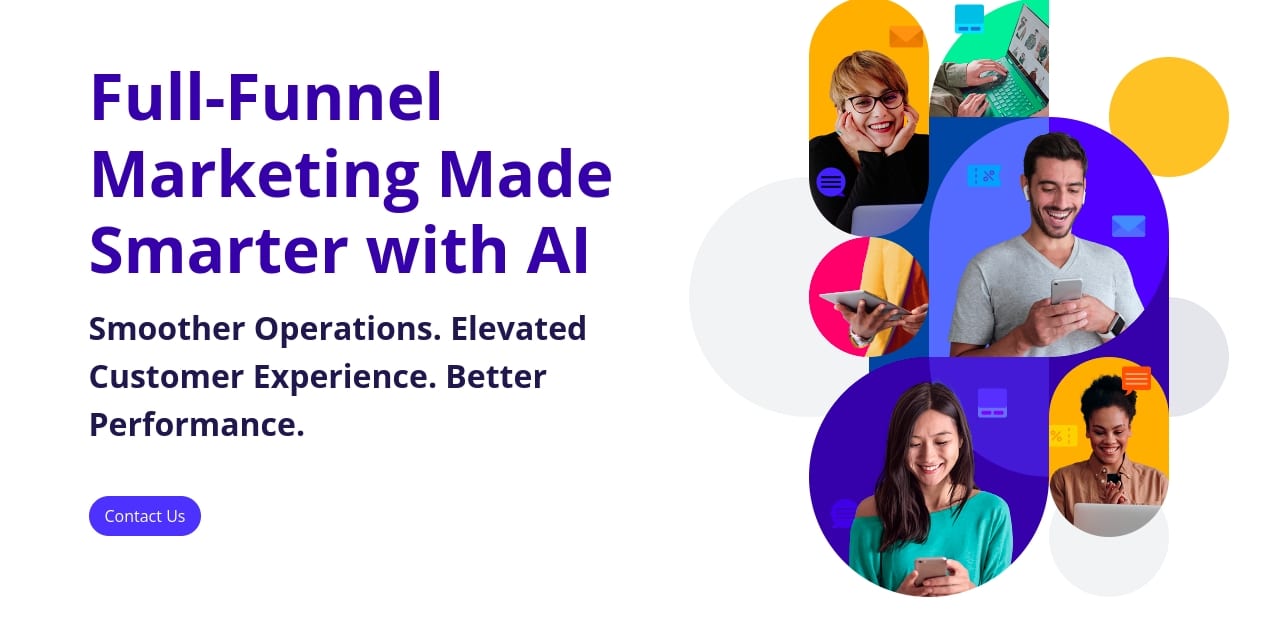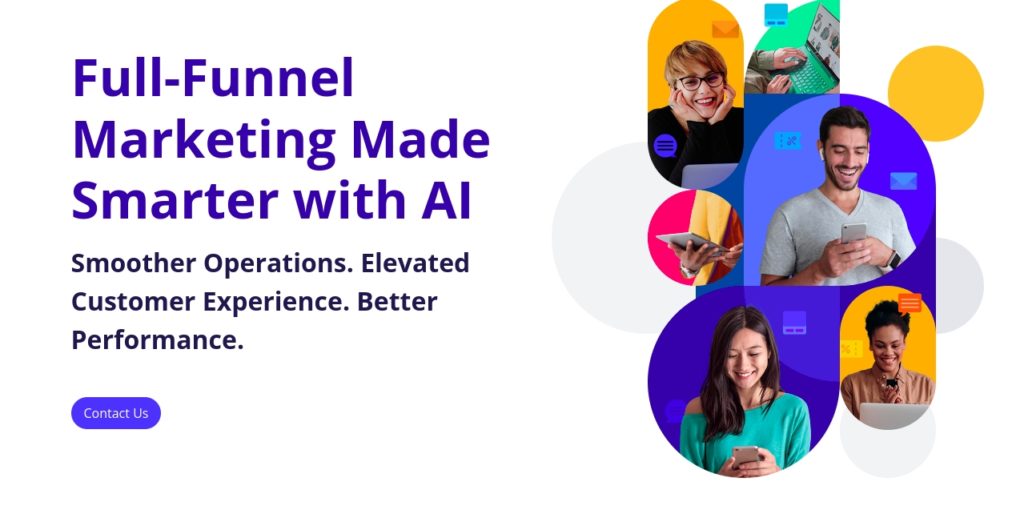 The platform offers an AI-powered full-funnel marketing experience to take your brand to the next level. It has multiple products, including Aiqua (an AI personalization cloud for better end-user engagement), CrossX (a user acquisition tool to find customers with maximum potential ROI), Aideal (the conversion optimization tool), and Aixpert (for campaign automation).
Appier predicts the highest lifetime value users and optimizes campaign operation to acquire users across all channels. You can create 1:1 customer engagement strategies on all marketing platforms, engage better and sell more.
With multiple MNC clients worldwide and several awards under its belt, Appier is one to trust. Reach out to them to know more about their custom plans.
9. Tact.ai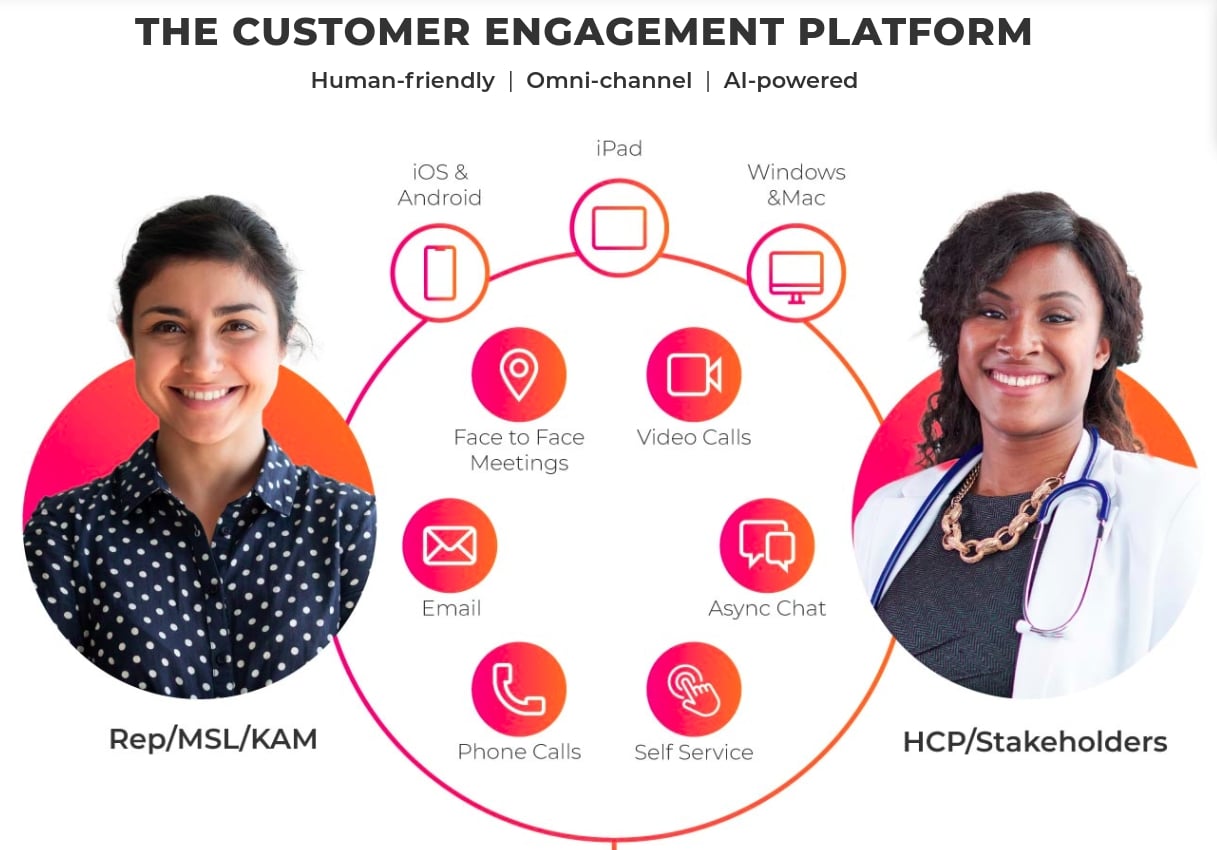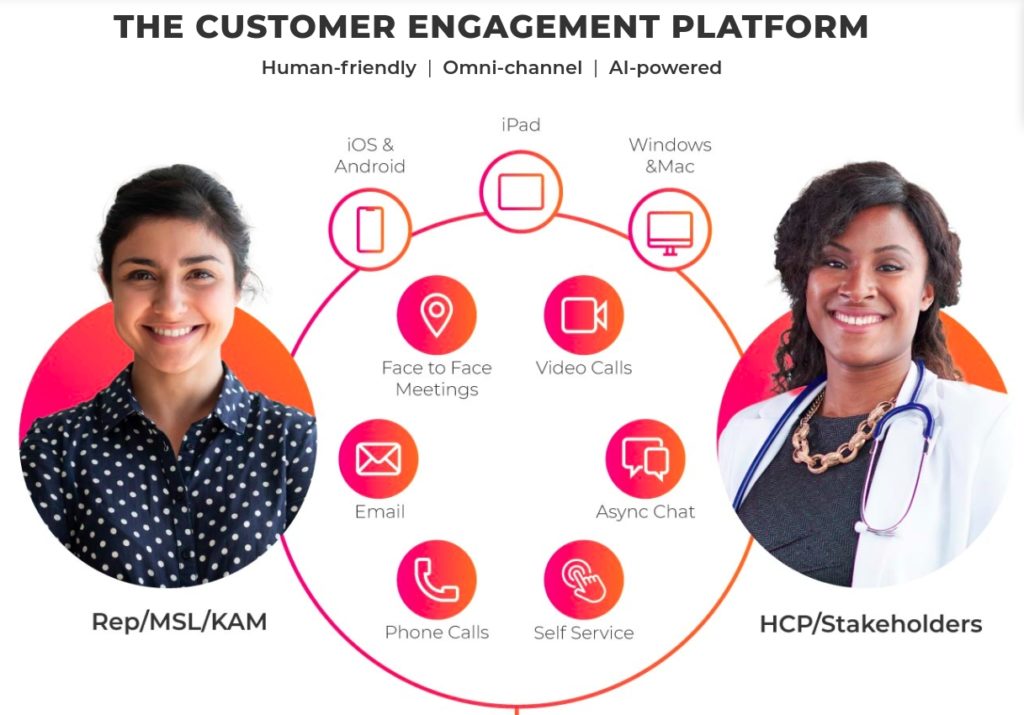 Their human-friendly software is on a mission to drive the future of customer interaction through its AI-powered omnichannel model.
Their focus is on enabling a hybrid engagement strategy, combining both the physical and the digital, to engage better with people in the post-pandemic era. Contact them to learn about their pricing plans.
Tact.ai is particularly popular among life science and technology companies looking to improve on-field engagement and last-mile delivery. It enables better communication across multiple channels with the right data and personalization.
10. Crystal Knows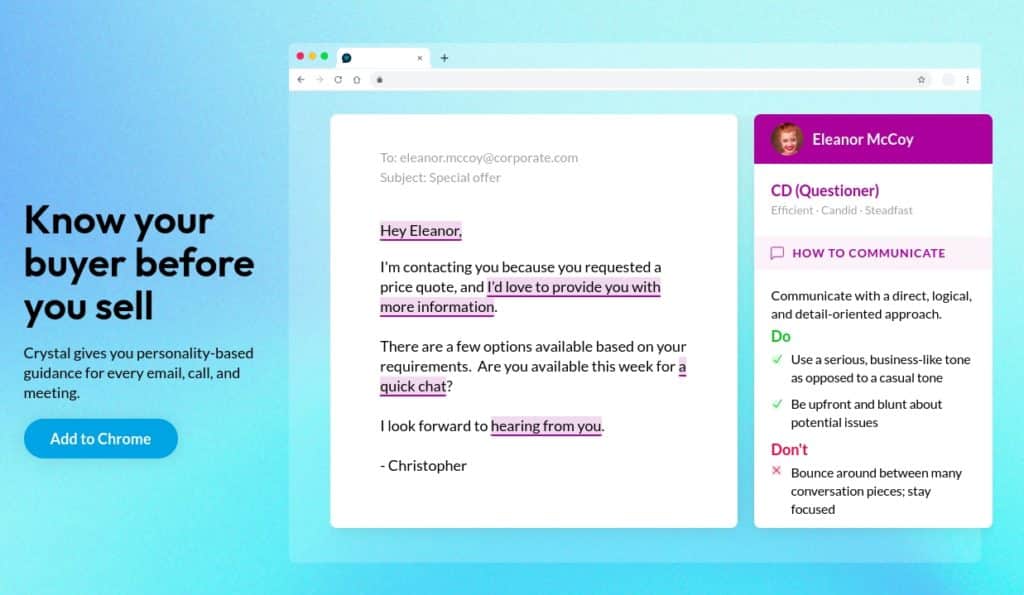 Want to get deeper insights into your customer's personality? Crystal offers powerful insights on individual behaviors and preferences based on the DISC behavioral framework, the most widely researched and trusted framework worldwide. DISC stands for dominance, influence, steadiness, and conscientiousness.
From insights on what a customer is looking for to tips on what kind of communication style to use, Crystal helps you tailor your pitch perfectly to each individual, win their trust and thus maximize your chances of conversion.
You can get started in less than 10 minutes by creating your brand's personality profile through their free personality test.
11. Clara Labs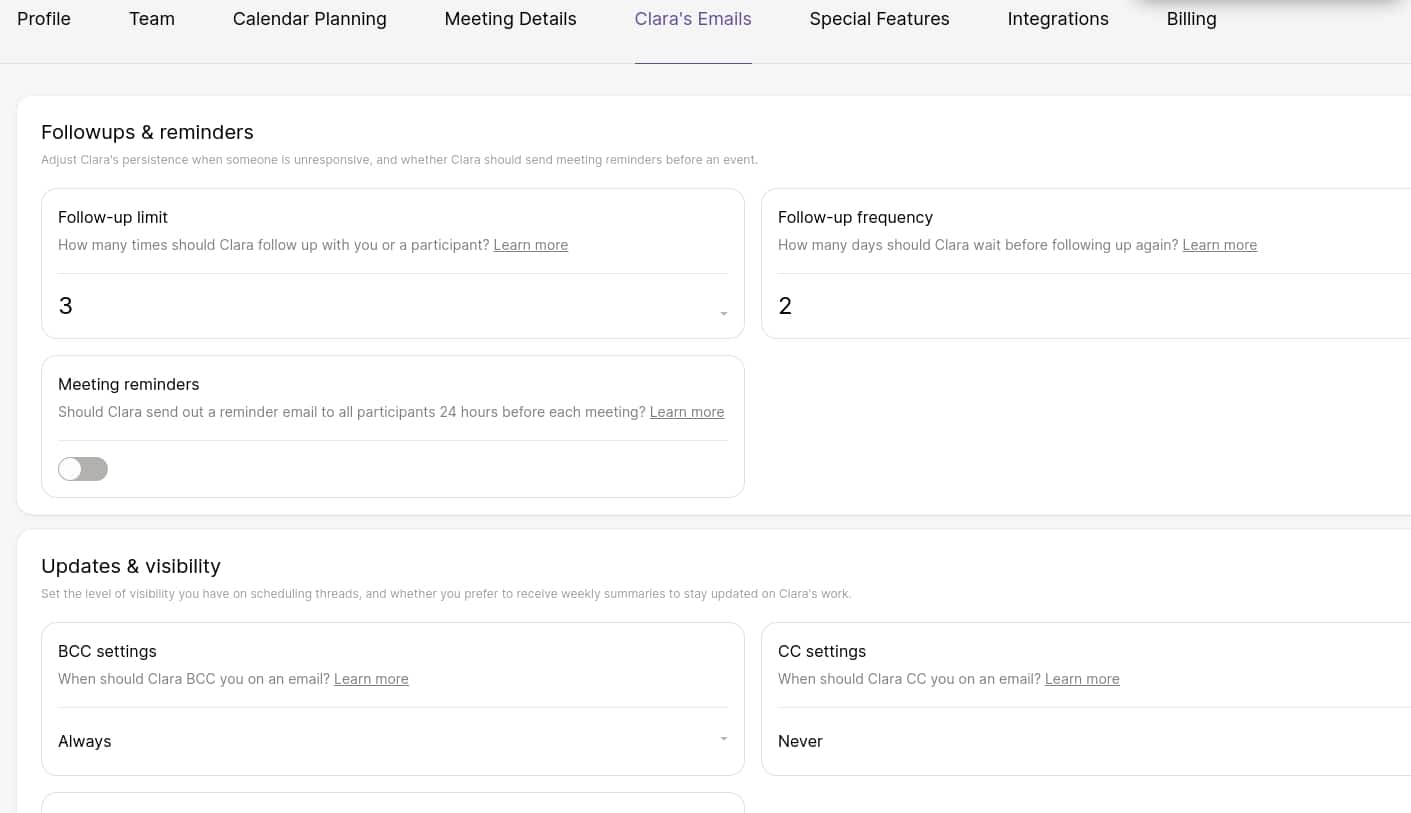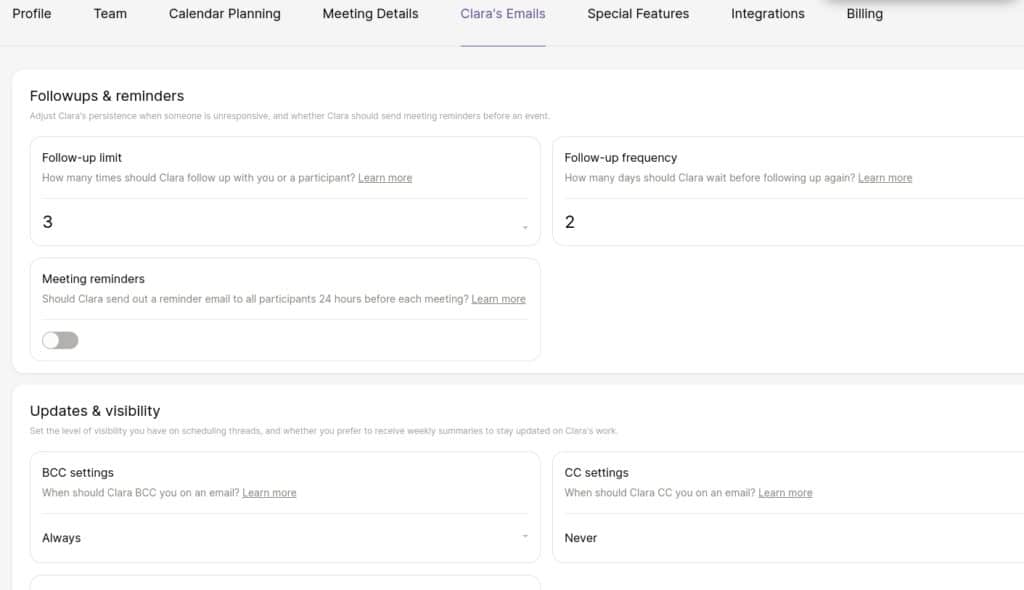 Clara is the virtual assistant of your dreams. The tool can schedule meetings and appointments without a hitch — all you need to do is add the Clara extension to your emails, calendars, and workflows. This is primarily a boon for sales teams who have to do many follow-ups and keep on top of their emails. The more proactive they are, the more deals they will be able to close.
Clara can coordinate with others, follow up to ensure timely responses, and send invites to everyone once a meeting has been finalized. The tool can also set reminders, handle reschedules, and add specific weekly/daily events — all in the most natural manner. You can start a free trial any time and then upgrade to one of their three pricing plans.
12. Troops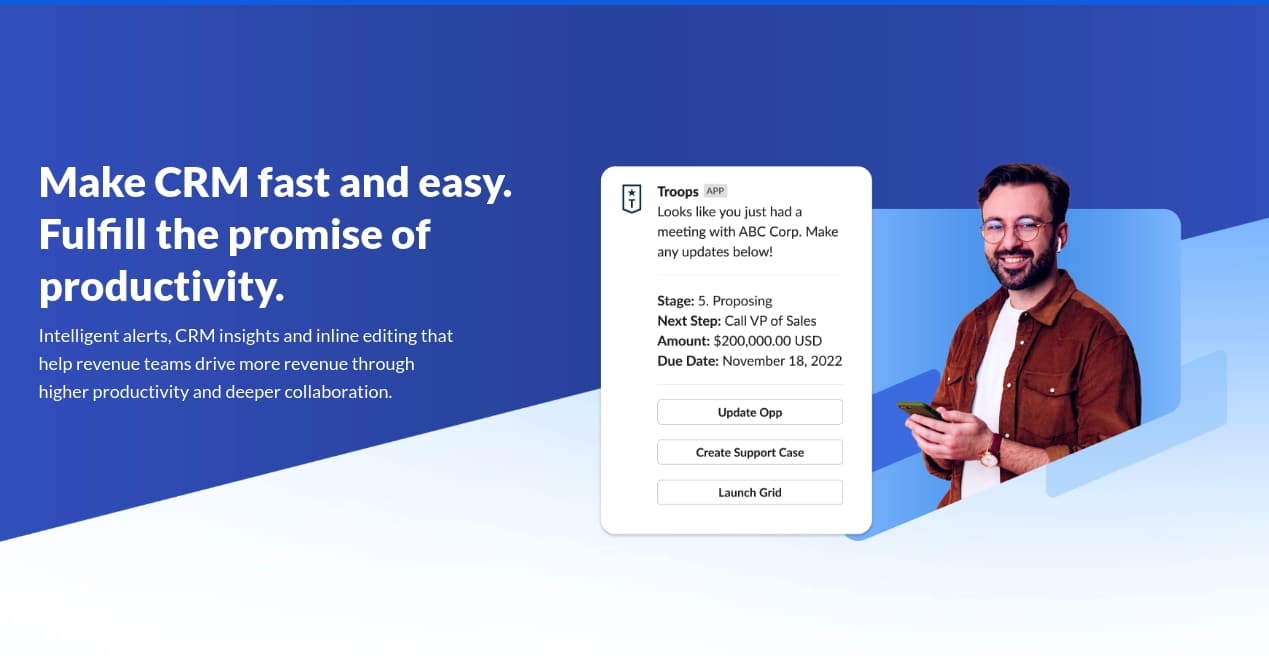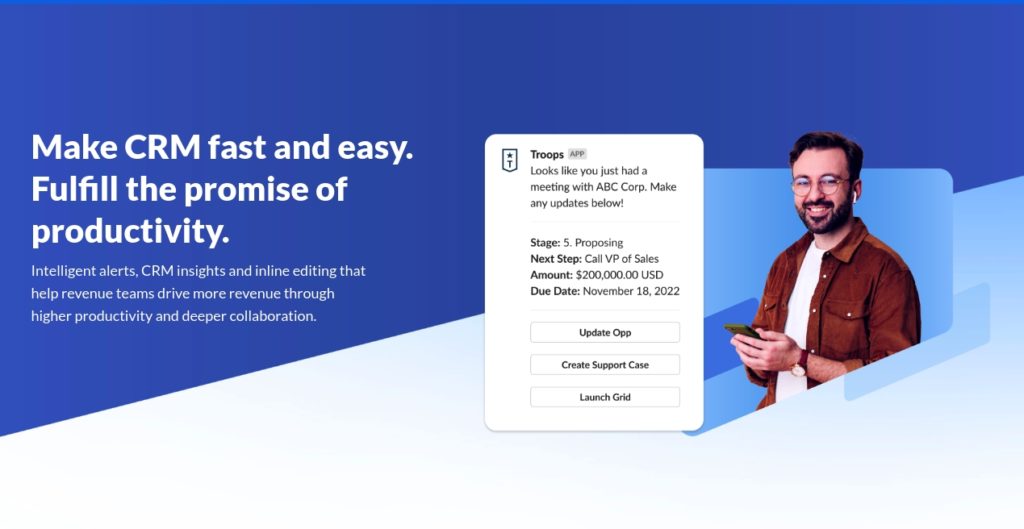 Troops is a powerful solution that helps you boost visibility and collaboration on your go-to-market initiatives. Easily integrable with CRM and messaging platforms, the Troops tool empowers your field teams by getting the right data to the intended audience at the right time.
With real-time notifications and automated routine tasks, your team members can save hours of time each day and identify key moments where they can pitch better to customers and deepen the customer relationship.
Over time, sales processes can be adjusted and improved, and new coaching and mentoring opportunities can be created. Try Troops for free for 30 days and then upgrade to one of their three paid plans.
13. Yooz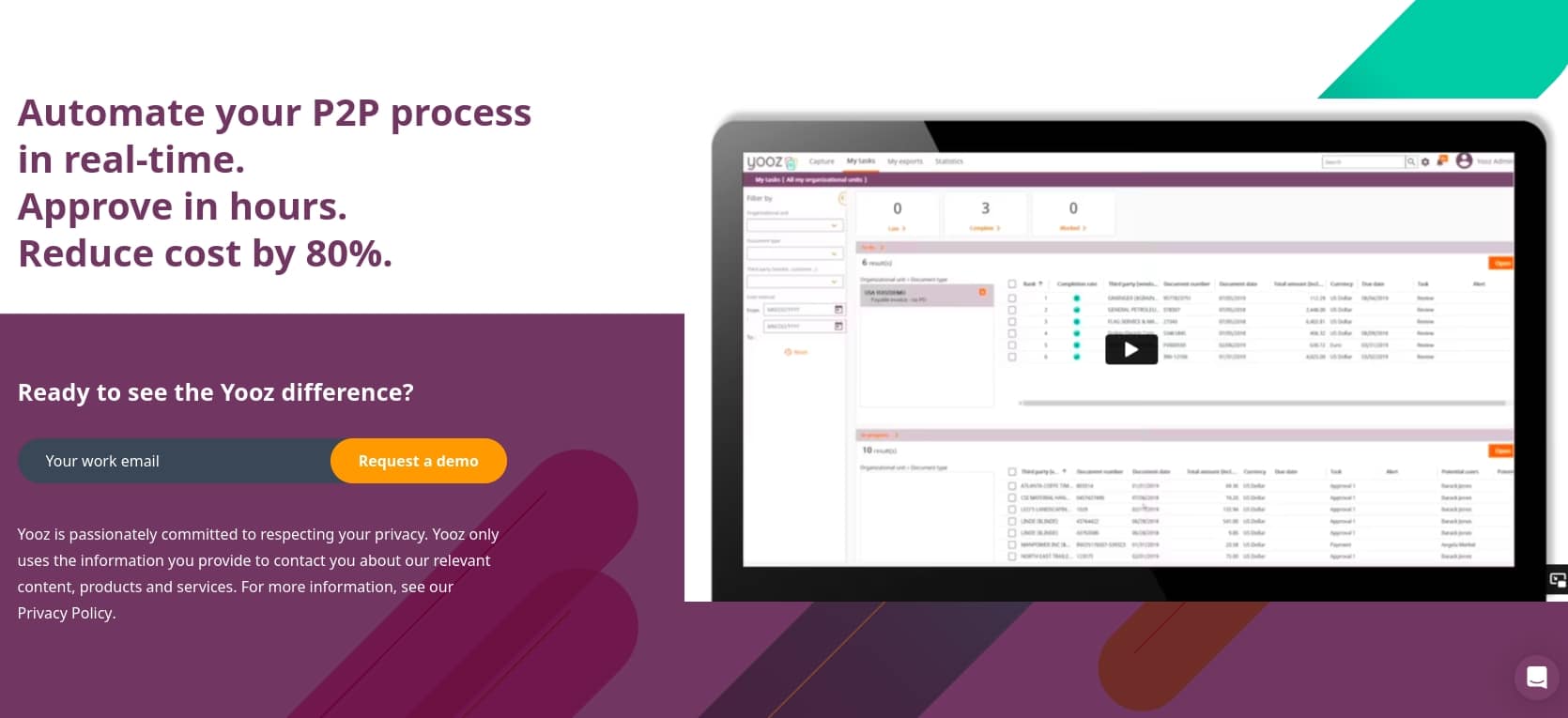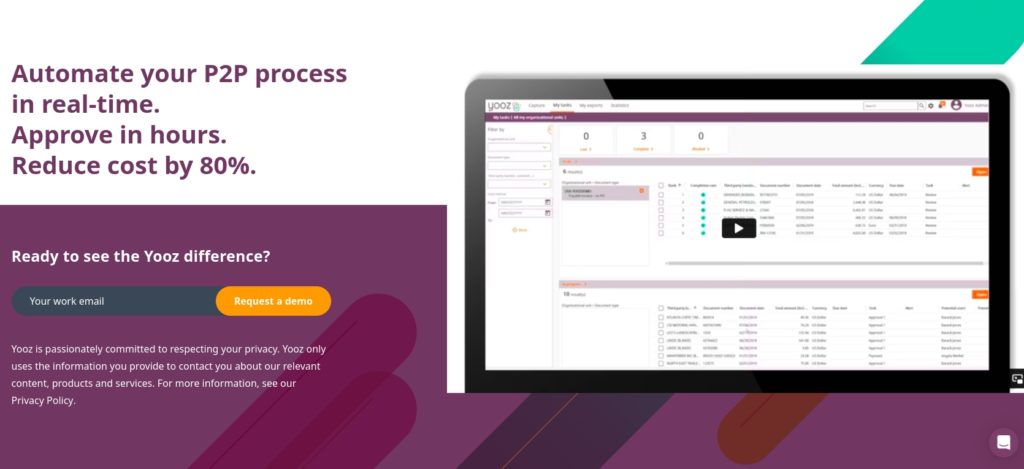 Yooz is an account payable automation platform that uses AI and deep learning to make invoice processing a cinch. It is a secure cloud solution that is easy to set up and lets you automate your purchase-to-pay (P2P) process end-to-end.
Companies can reduce their cycle time to a matter of hours and reduce costs by up to 80%. Plus, you can get started in under an hour with no special training needed. You can have a free trial for 15 days before upgrading to the Gold version. Contact their team to learn more.
14. Rev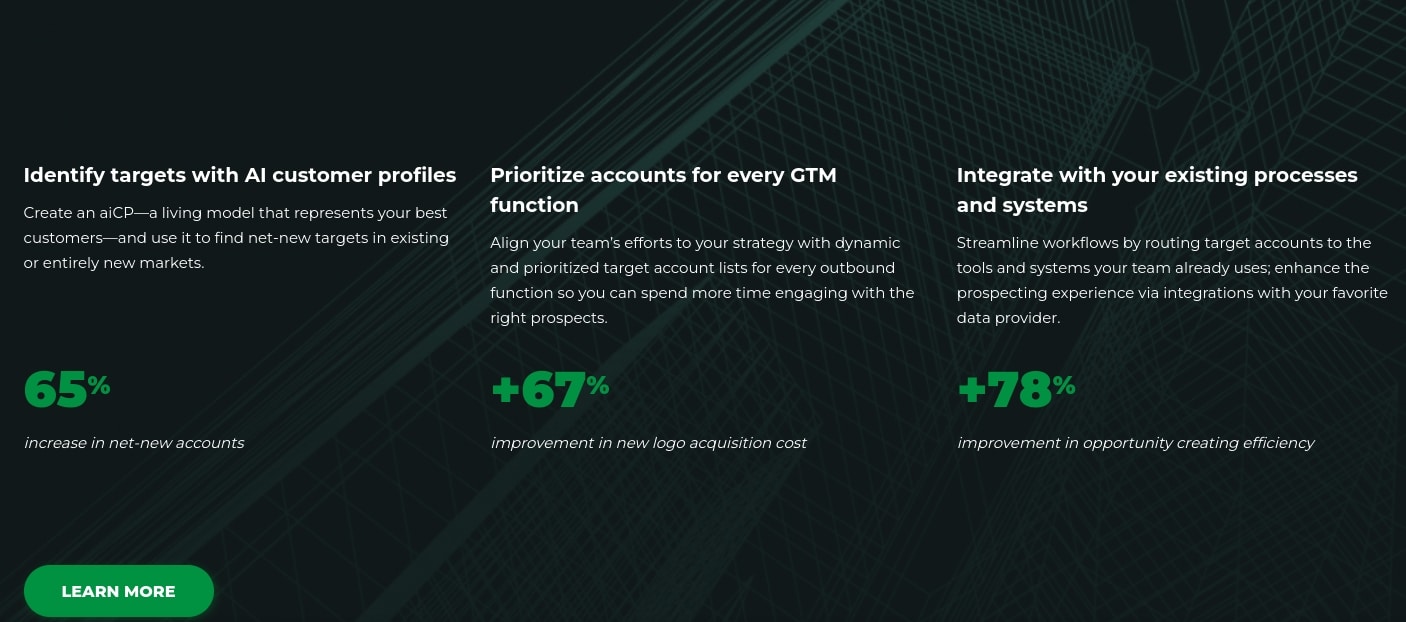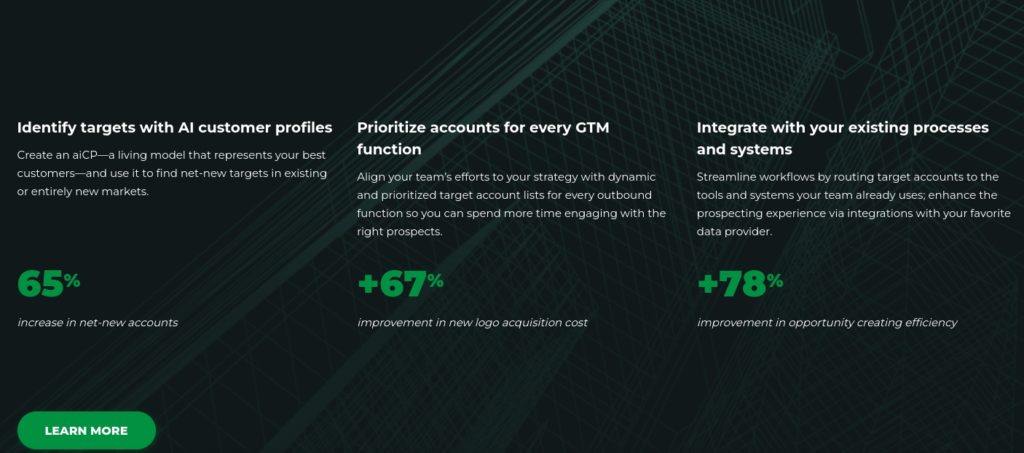 The Rev tool is a highly sophisticated sales development platform that uses machine learning to convert B2B prospects into paying customers.
It uses AI to help businesses target 'lookalikes' — prospects that share traits with their best current customers — and thus respond agilely to new opportunities.
By investing in Rev, businesses can reduce their prospecting time, make their sales processes consistent and maximize their pipeline's revenue potential. Fuel your funnel by discovering fresh prospects who will likely become your next best customer.
From early adopters to high-paying stalwarts, Rev helps you target them all. Contact them for more information on their pricing policy.
15. Conversica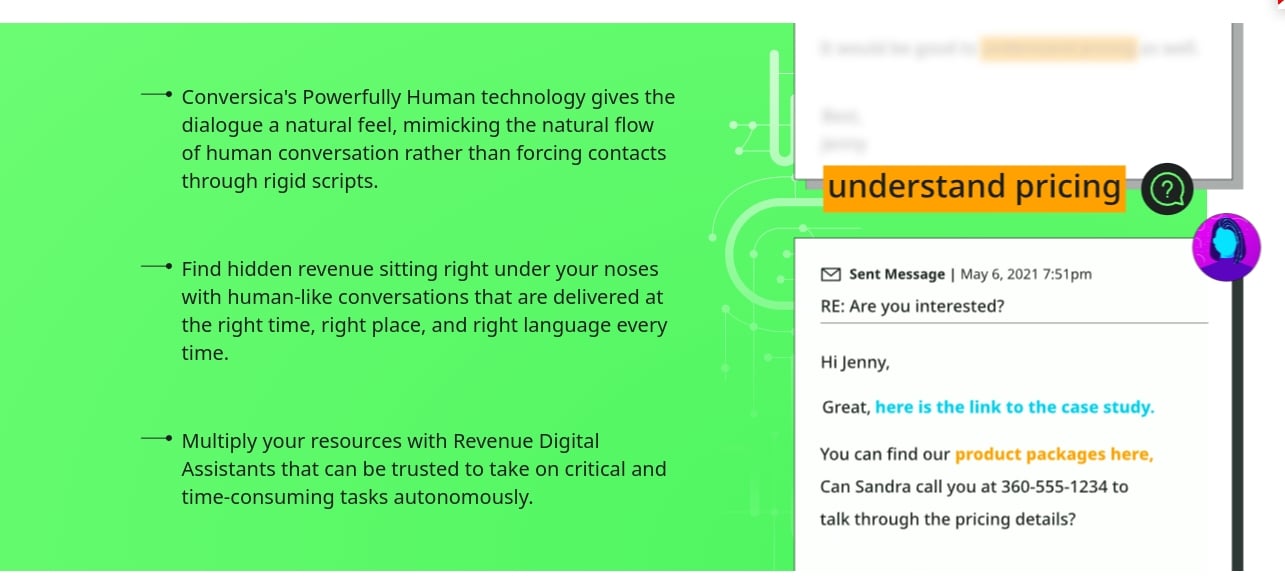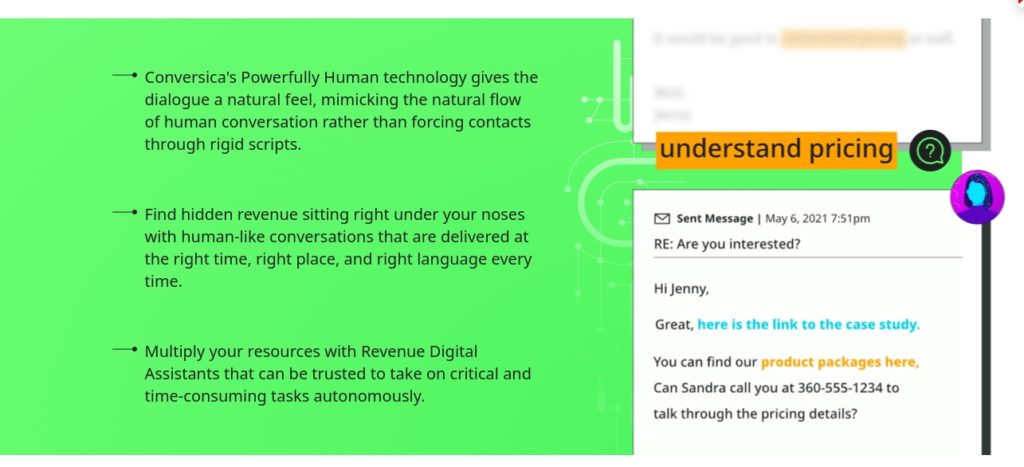 Conversica is a leading conversational AI tool that lets you engage with new and re-qualified leads like never before. It helps you build a rapport with prospective buyers and focus on the ones that are the readiest to engage and buy.
Conversica lets you provide a seamless 247 customer experience while saving hours of time for your customer team with prompt and personalized responses. Reach out to them to request a demo and learn about their pricing policies.
16. INK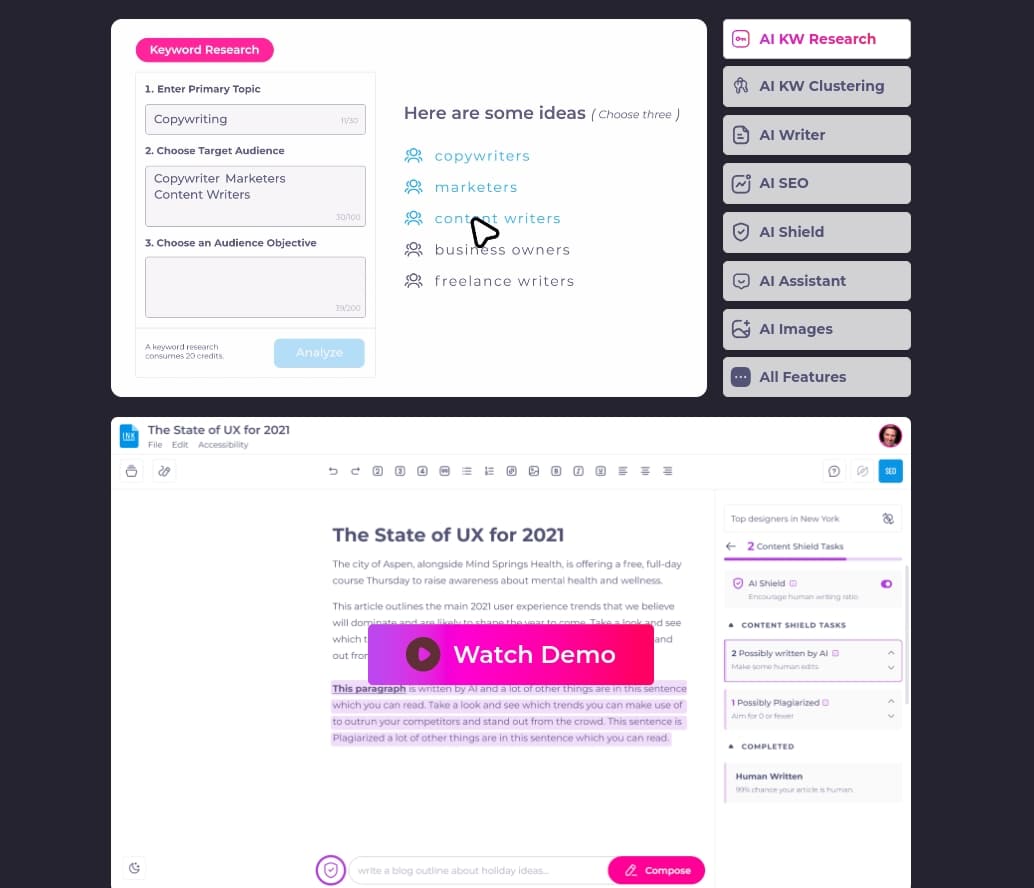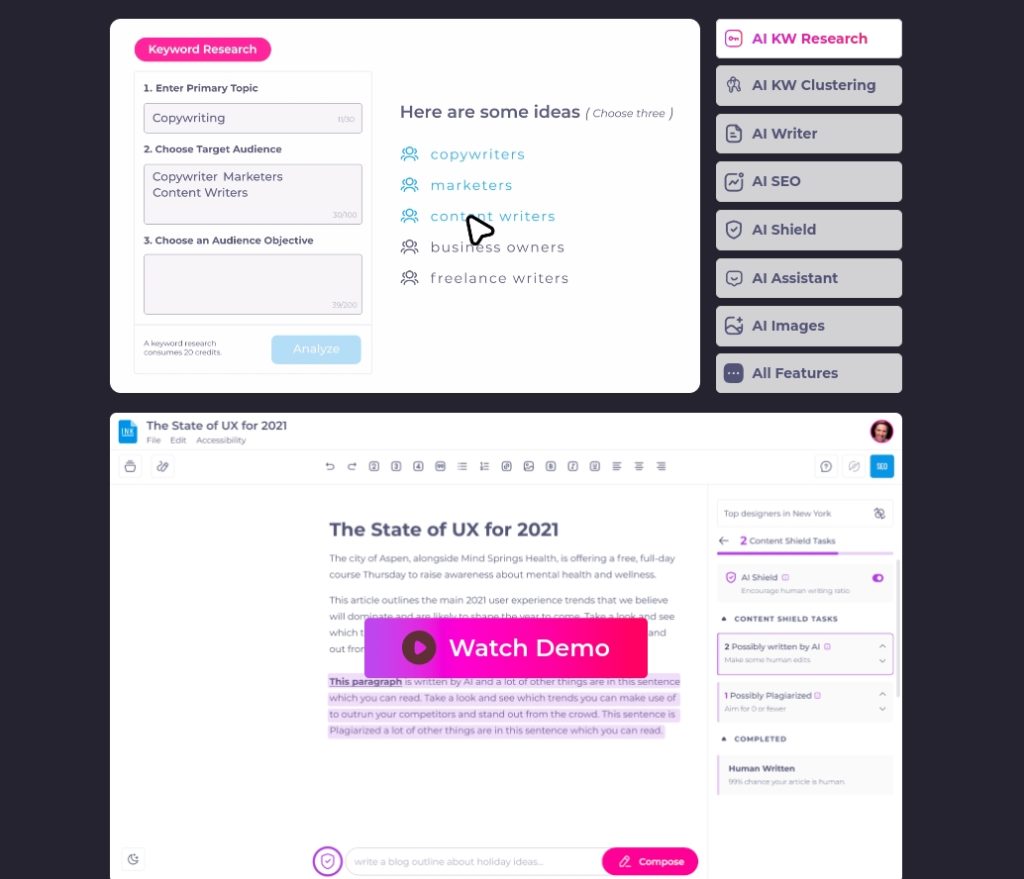 Need some help with crafting effective content? INK is an all-in-one text editing solution that uses AI to help you find the best way to communicate.
The focus is on creating compelling and authentic content, not just 'SEO content' — although it does help you get to the front page of Google faster.
It also learns from competitor content to help you deliver the most impactful messages 5x faster, whether for blog posts, website copy, or social media. You can get started with a free version, plus several pricing plans and the option to get a custom enterprise plan.
Over to you
In the current digital ecosystem, user satisfaction is paramount. Whether it is a website or a mobile application, its job is to engage the potential customer. No wonder the focus on user experience is higher than ever.
Hopefully, the above-mentioned tools can help you mine insights into how your potential customers (or website visitors) are interacting with your site and make necessary adjustments to keep coming back to you, leading to greater sales.