Ensuring your customers have a supportive experience with your company starts before they even buy your products or services. Customer service is all about how you can provide more value to your customers so that you may, in turn, receive more value from them.
Practicing effective customer service means retaining more customers, reinforcing your brand values, and helping you stand out from your competitors. You want to build long-term relationships with your customers that establish a positive reputation and dominate your industry. Plus, you want to be prepared to handle any customer issues that arise, feeling confident that your strategies for connection are serving you and your customers well.
We've compiled the top 12 must-read customer service books to take your customers' experience to the next level.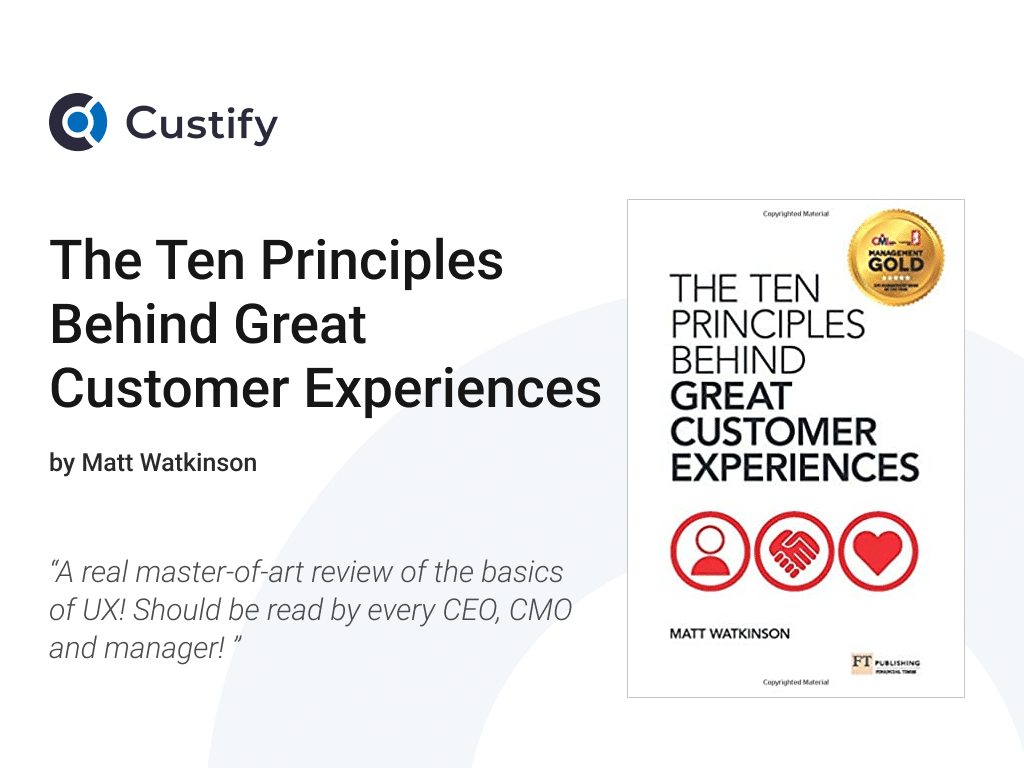 This will be your go-to, easy-to-read companion for the core principles of providing excellent customer service. Watkinson paves a clear roadmap with actionable methods you can instantly incorporate into your business practices while learning what drives customers to buy. It proves that no matter what industry you're in, customer service should be prioritized. If you want a book that will iterate a framework with a systemic approach that you can reread over again, this is the one.
"This book covers ten principles you can use to make real-world improvements to your customers' experiences, whatever your business does and whoever you are.

For managers, leaders, and those starting a new business, the book shows that making improvements customers will appreciate doesn't need to be complicated or cost a fortune."

Matt Watkinson, Author of The Grid and The Ten Principles Behind Great Customer Experiences.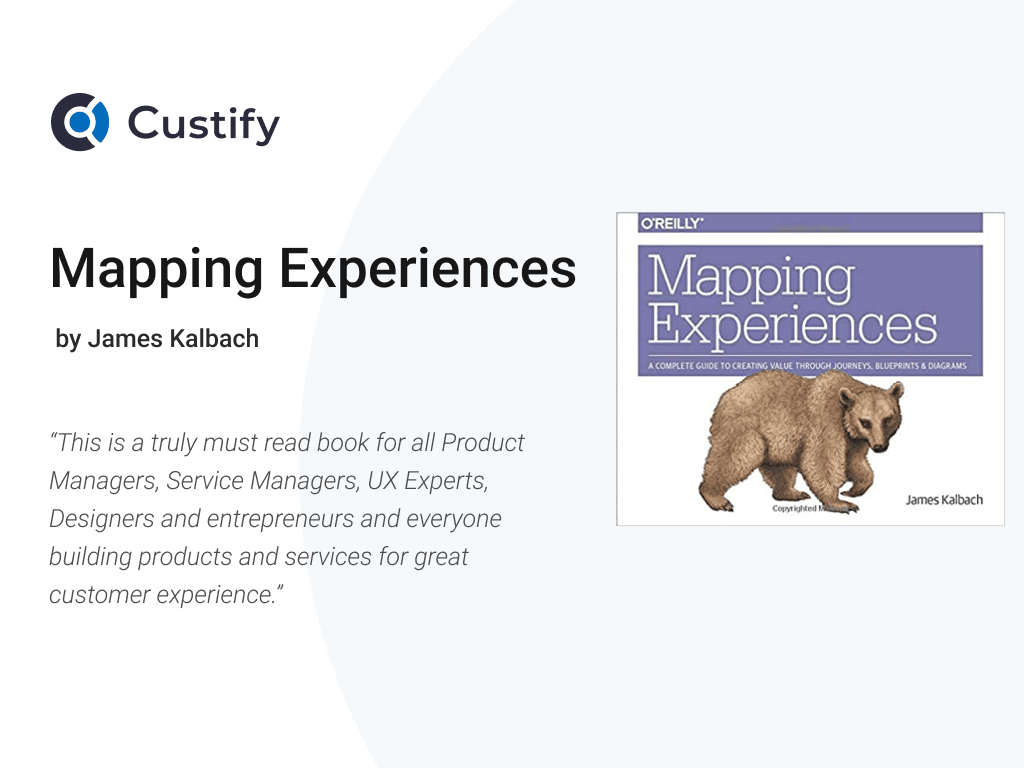 If you've never heard of using mapping techniques to help you understand your customers, James Kalbach is about to change your life. This book shows you how to use diagrams and data formats to create roadmaps that lead you to the most important insight you need to know about your potential customers. It focuses on taking the information you learn about your customer's viewpoints and using them to expand your business goals.
This is the ultimate guide in visually valuable information. Loaded with easy-to-read references, it takes you through how to create and utilize an 'experience map' for your business that is like no other.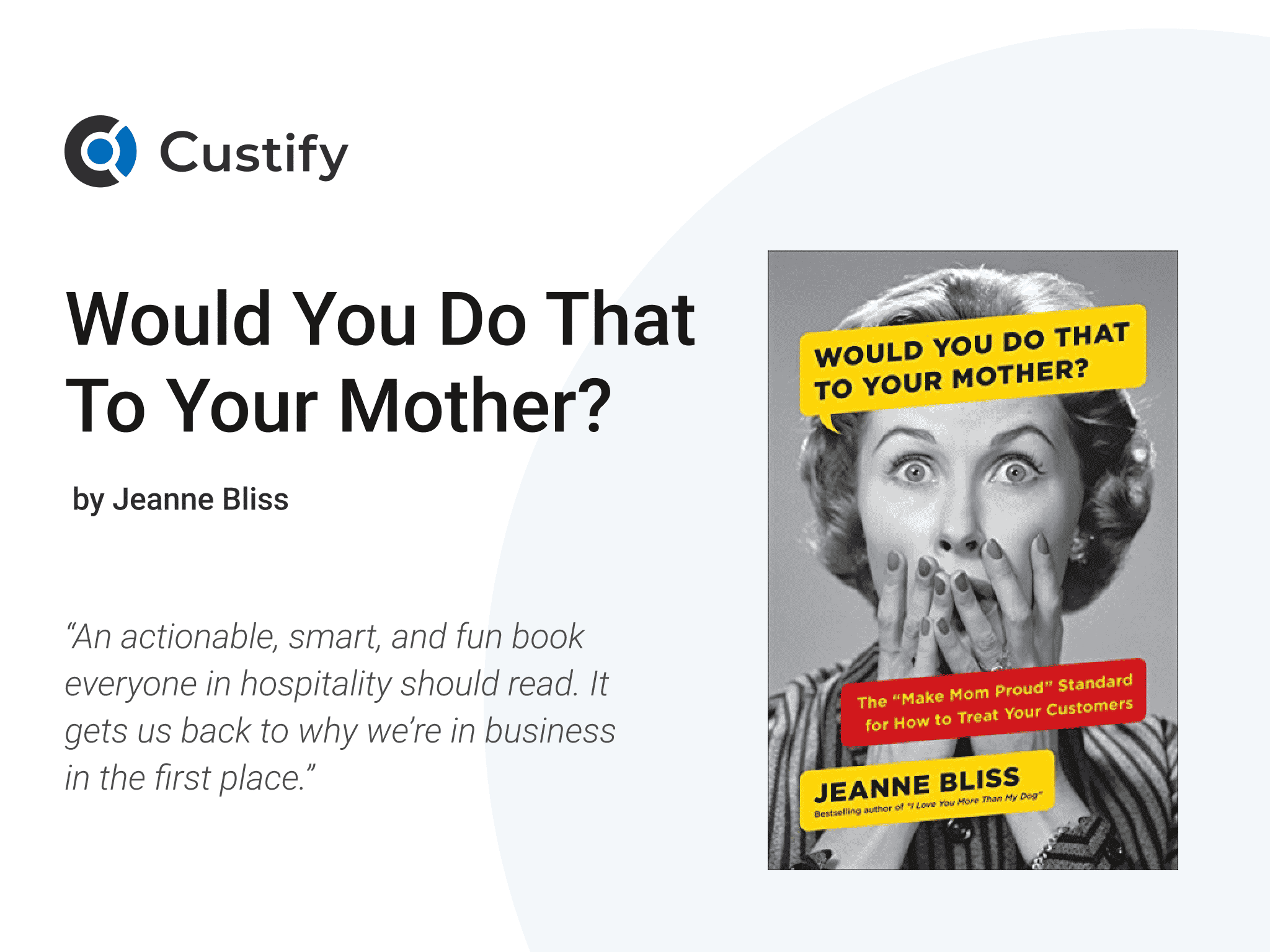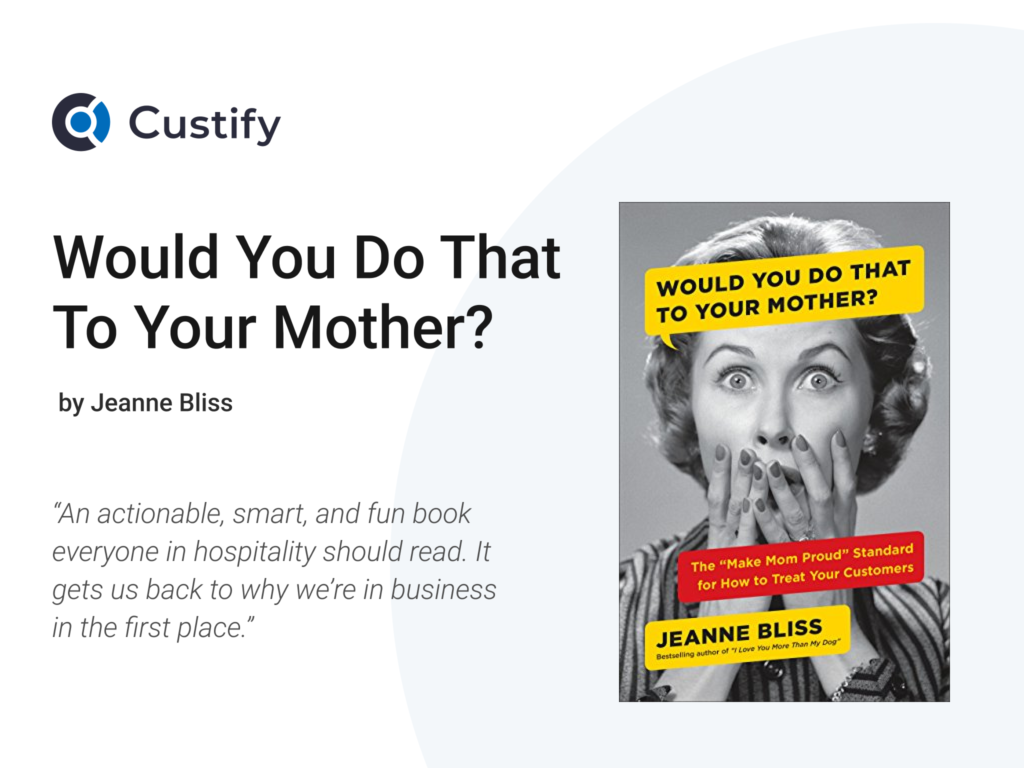 Whoever believes business isn't personal is going to change their mind after they read this book. You want to know the problems your customers are facing, the current issues that mean something to them, and how you can actively bridge that gap. Getting personal with your customers allows you to know what they really need, thus, helping you develop policies, marketing strategies, and remain proactive in delivering a caring process to them.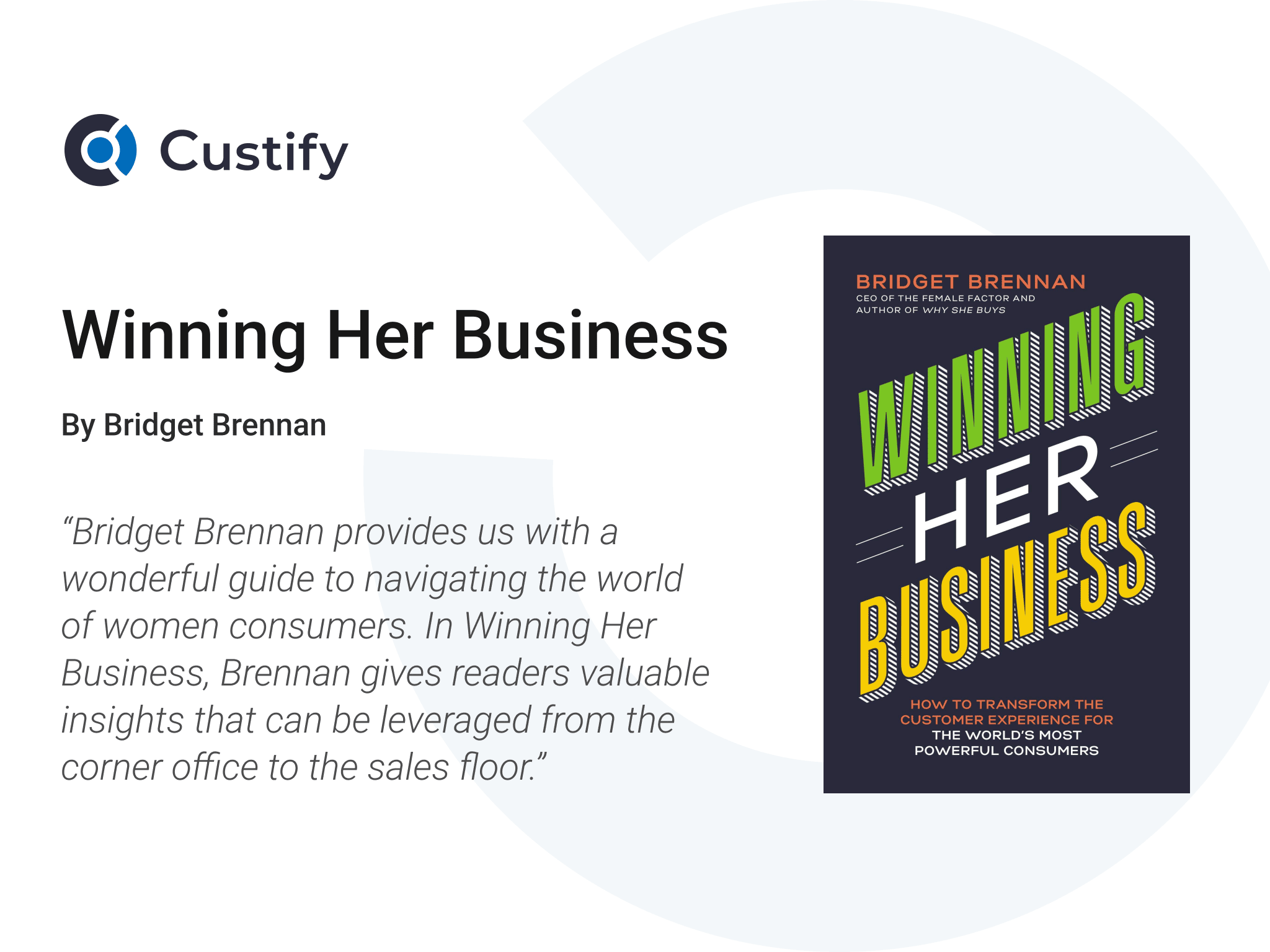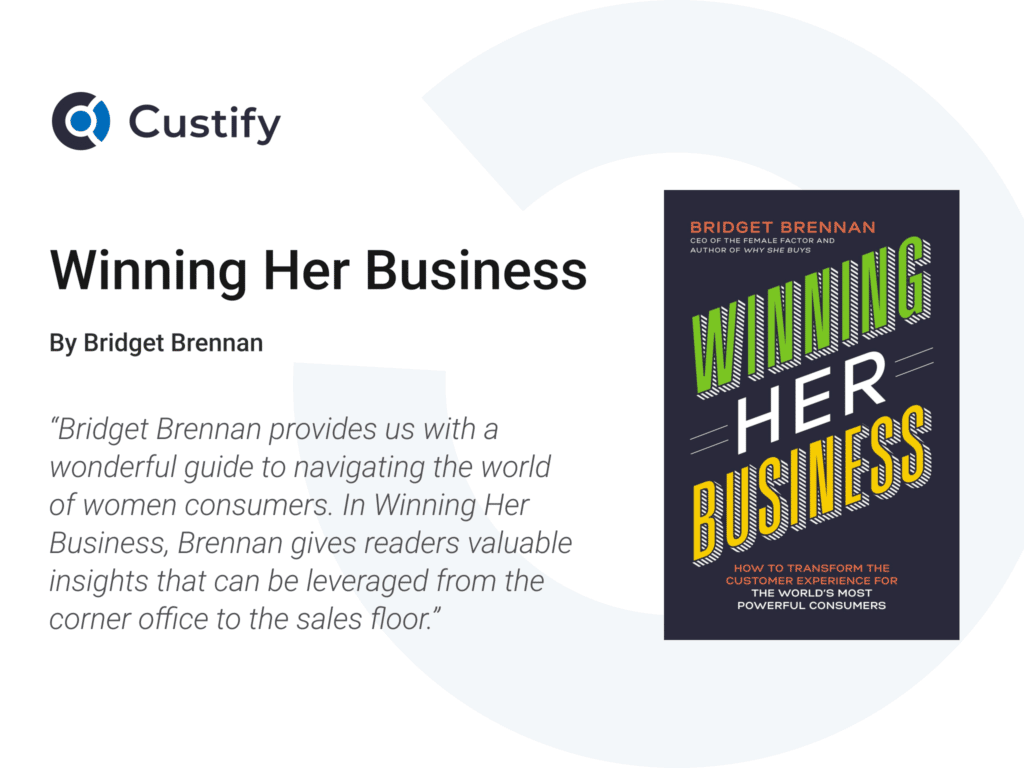 With customer service practices, it's imperative that you break down the customer journey, considering their decision-making from their introduction to your company all the way to purchasing and remaining a loyal customer. You need blueprints you can activate to drive higher engagement to your brand. That's where the value of this book comes in. The Four Motivators framework the author uses makes this a seminal book to follow if you're looking to change your perspective about customer relations and start seeing results.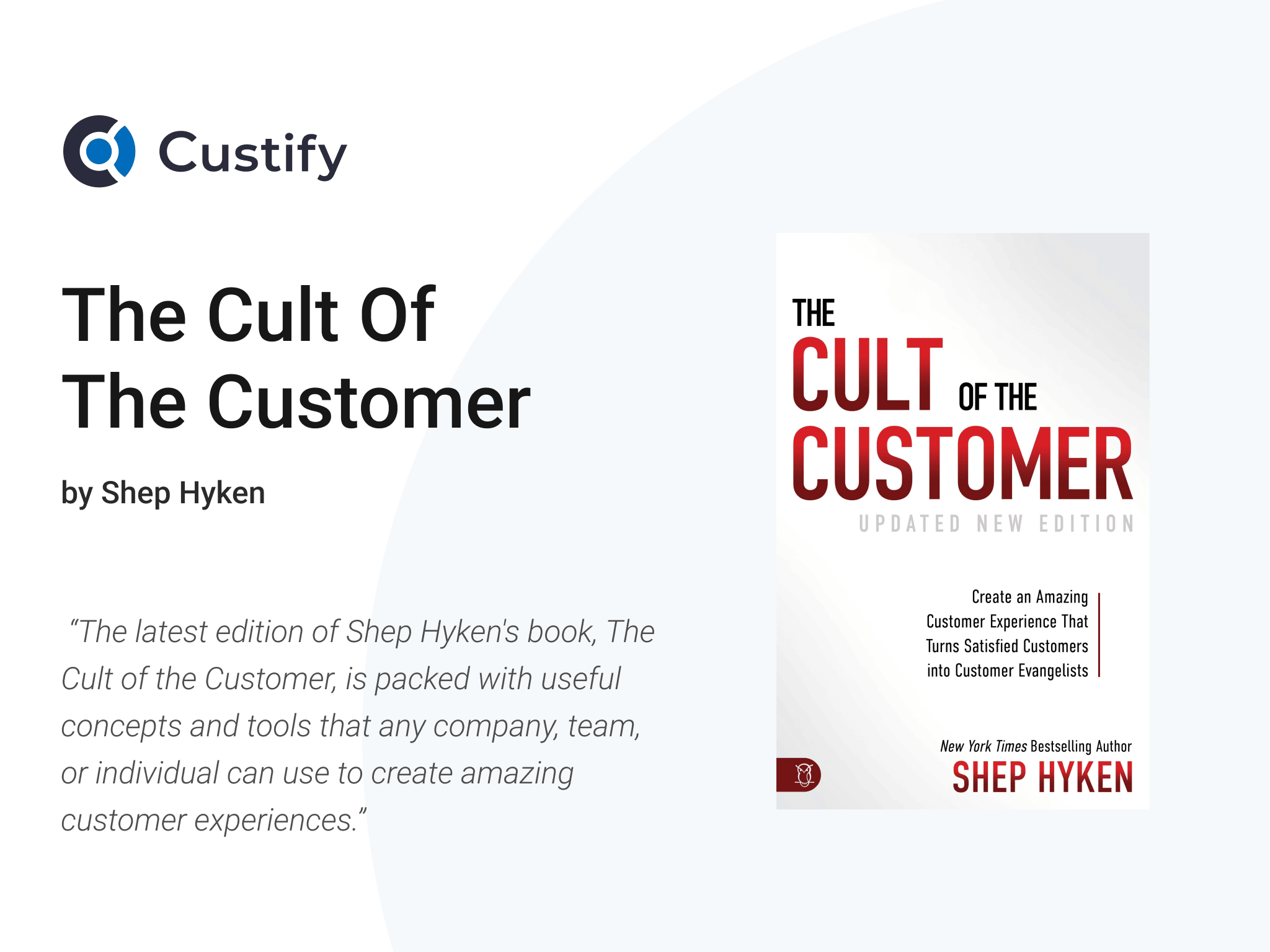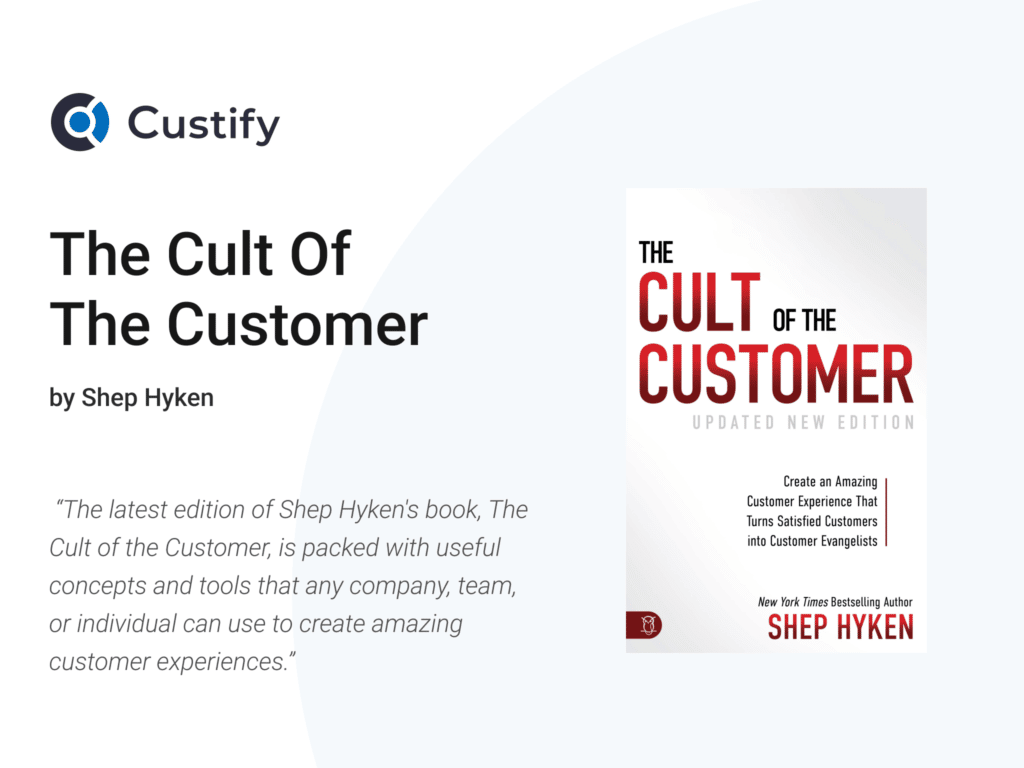 The book sets itself apart with regard to how you connect with your clients because it focuses on how to get their attention in a way that surpasses satisfaction and creates loyal, long-term relationships.
You don't just want a brand that people want to buy from, you want to be the one they refer others to, the type of brand that makes people want to preach the word about how great you are. In a world where there's so much content to consume, the best way to stand out is to be the one that treats their customers like no other. Shep Kyken makes it look easy.
"Customer service is not a department. It's a philosophy to be embraced by every member of a business, from the CEO to the most recently hired. It's ingrained in a culture focused on the customer. This is a cult you want to belong to!"

Shep Hyken, customer service/experience expert and NYT and WSJ bestselling author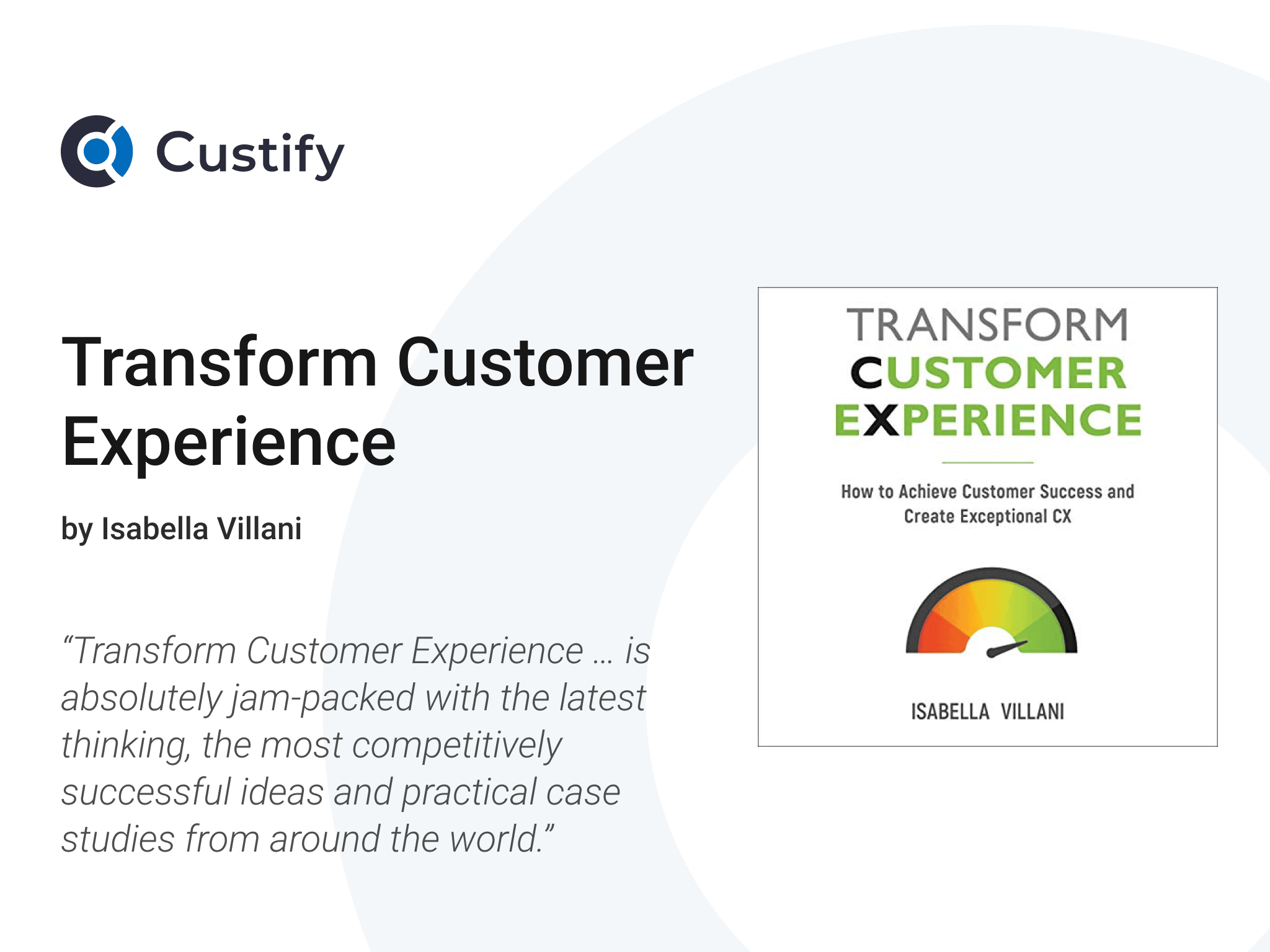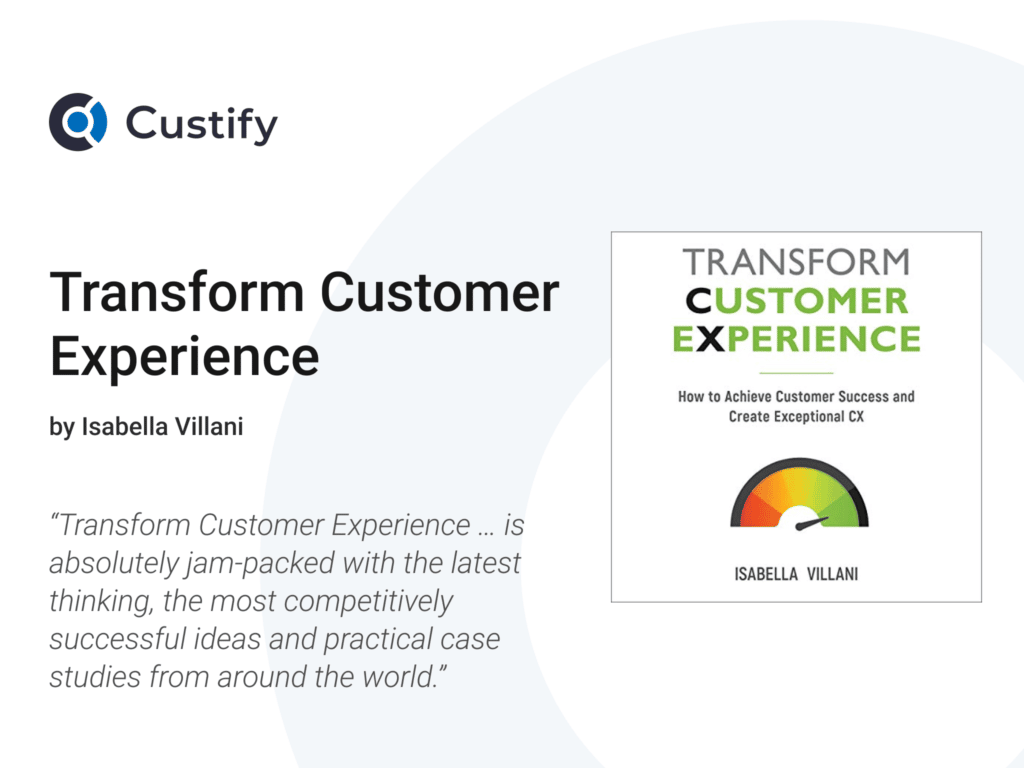 Diversity is key, and even though you may think all your customers want the same thing, it doesn't mean they do. So, how do you appeal to the diverse spectrum of customers that exist within your brand's niche? Well, you read this book. It is jam-packed with insights about what a customer experience should look like, providing the end-to-end journey with the customer's perspective at the forefront. The practical case studies come from the experts and the customers themselves to keep their retention and engagement.
 "Smartphones, social media and the internet have given customers access to more information than ever before. If your business fails them, they will switch to your competitor and never return. So how do you keep them? By mapping their journeys, identifying potential hazards and reshaping your business with customer experience (CX) at its heart.

From services to products, online to in-person, small-scale to multinational, your customers' loyalty depends on how you interact with them. "Transform Customer Experience" is your ultimate guide to putting your customer first.

Transform Customer Experience explains why you need to embed customer experience in your organisation and shows you how to do it."

Isabella Villani, Author of Transform Customer Experience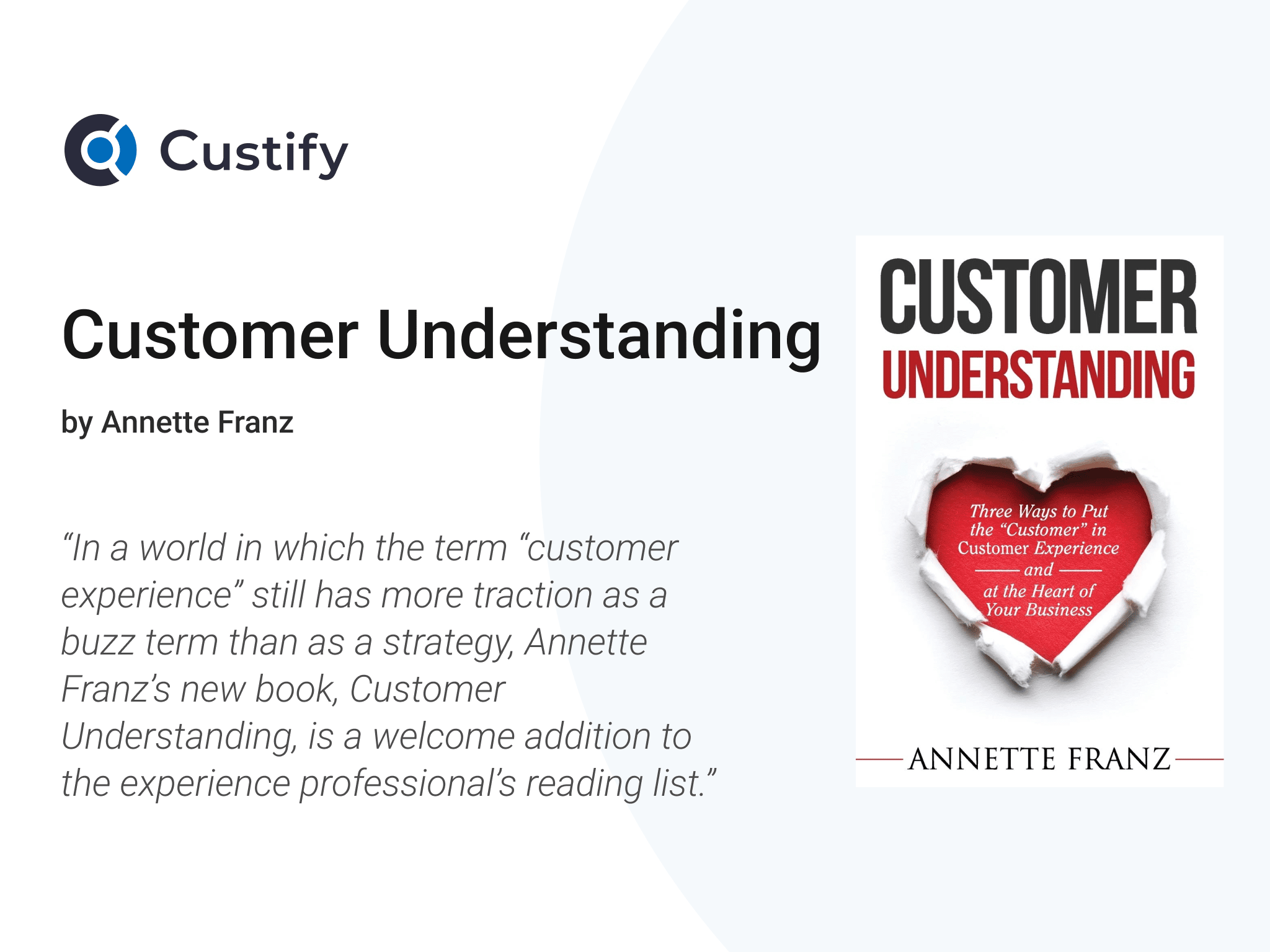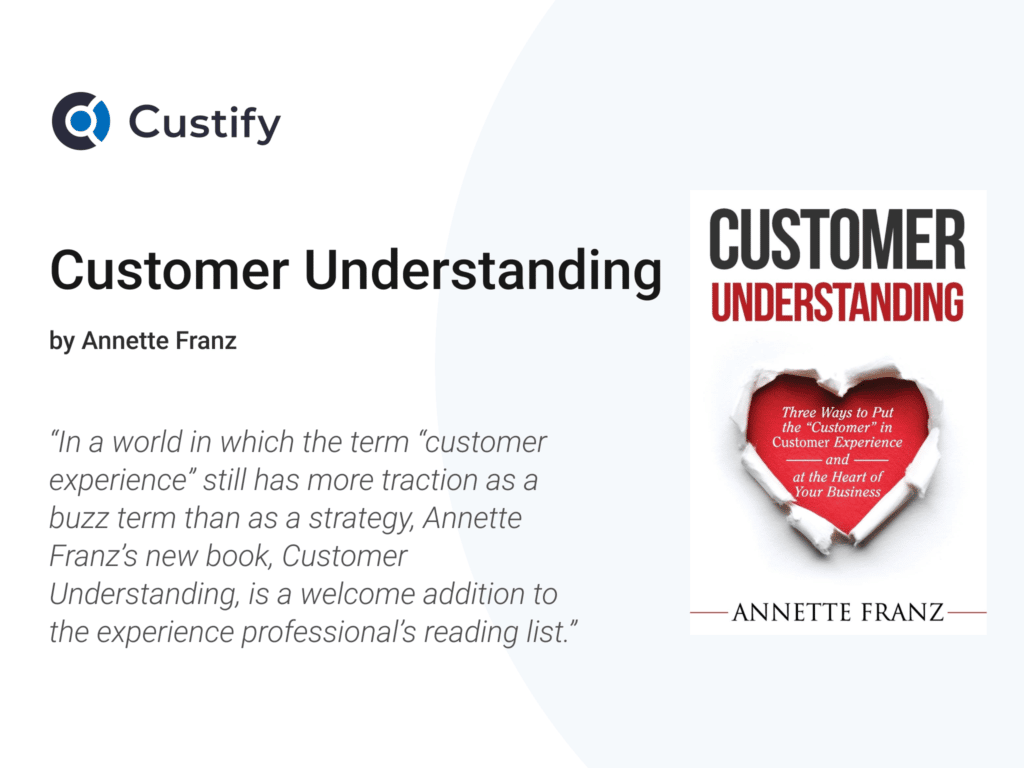 Franz presents a convenient, practical book that focuses on how to listen to your customers, characterize them, and extend them empathy through your brand and its product or services. There is a workshop section that takes the cake on showcasing some profound procedures and plans to apply the high-quality structures she presents.
Reading this reshapes the understanding of what it means to collaborate with customers for the best experience, to really get to the core of what their needs and wants are, and how you can fulfill that through your brand.
"If you're struggling to ensure that the customer is at the center of all your business does, this book is your guide to putting the "customer" in customer experience. Too many executives believe they are delighting their customers. Why wouldn't they think that?! When they focus on growth, those customer acquisition numbers are pretty sweet, but they don't tell the real story.

In this book, I cover the three ways to achieve customer understanding: feedback and data, personas, and the journey mapping process. These three approaches inform and fuel your customer-centric culture and your customer experience strategy. Without bringing the customer voice into all you do, you'll be finding customers for your products rather than finding products that solve problems for your customers."

Annette Franz, Author of Customer Understanding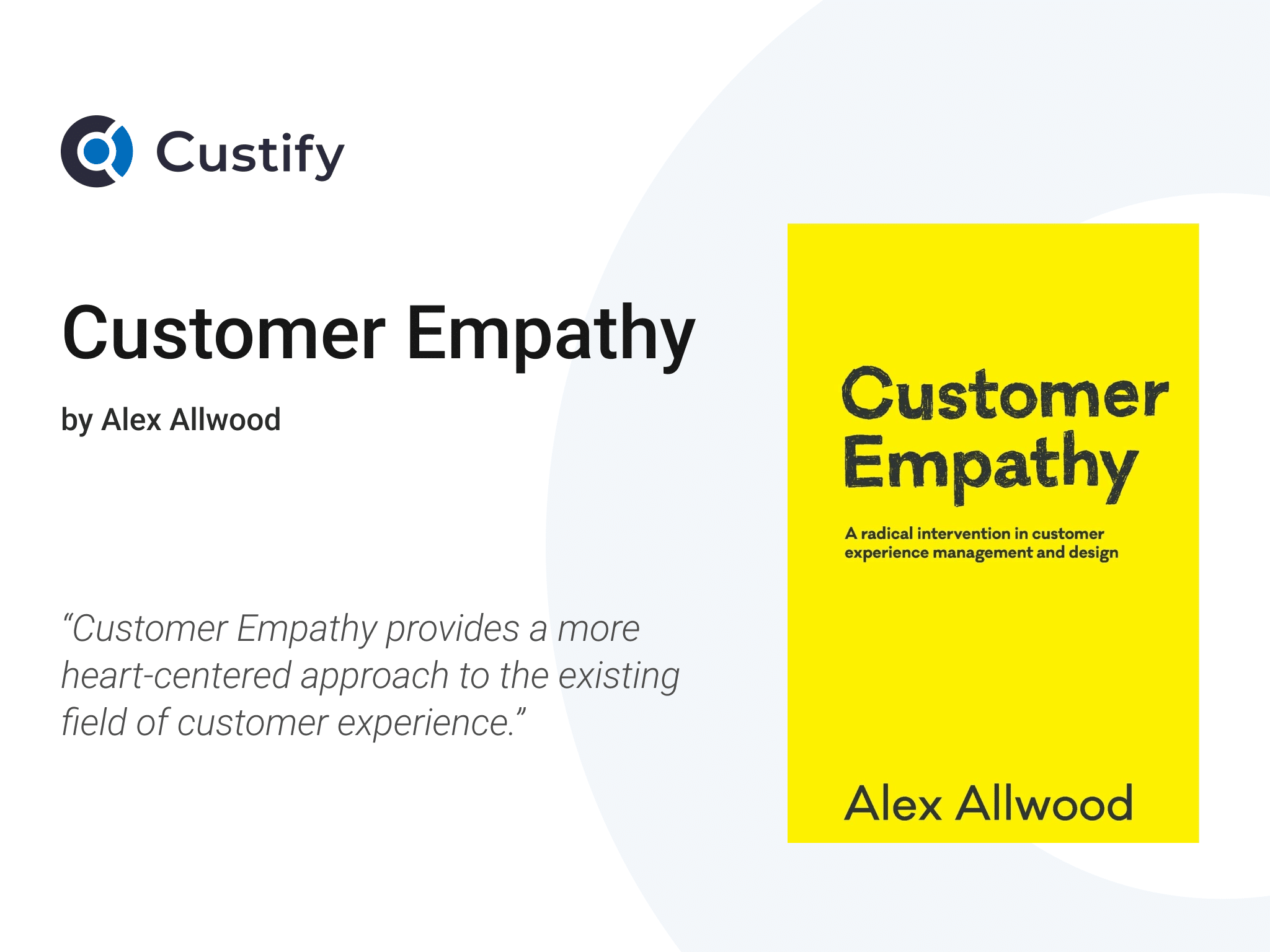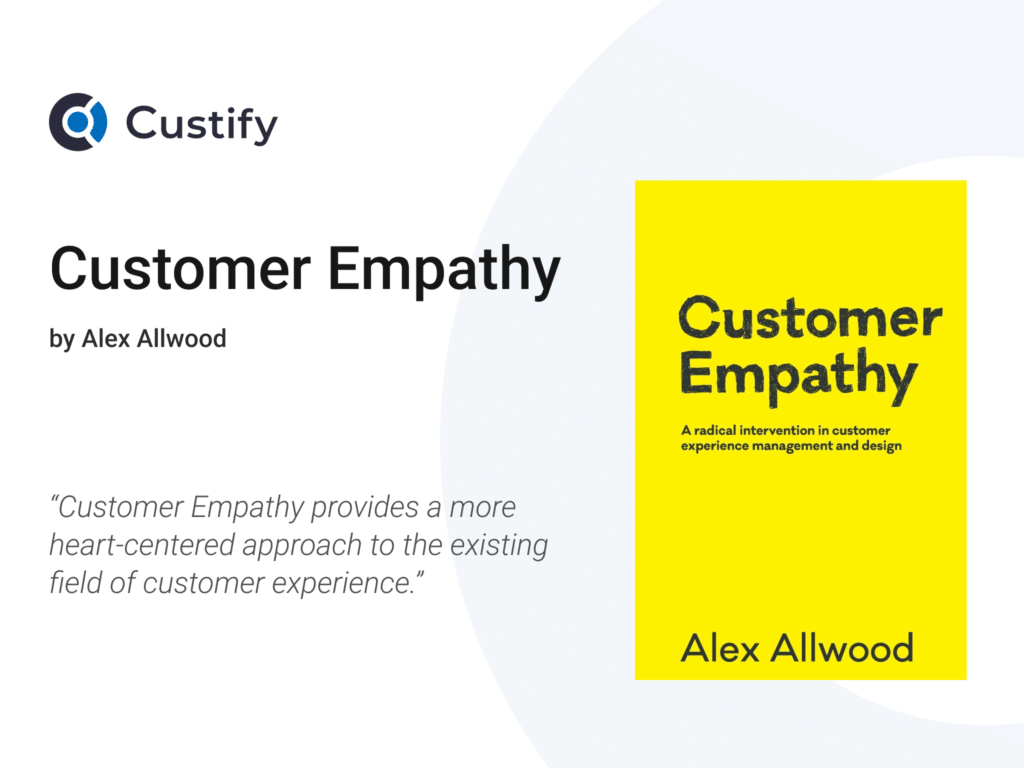 The thorough research and anecdotes in this book reshape your meaning of empathy, and opens a window for you to strengthen your brand's core values and how you present it to those you seek to reach. It clearly breaks down what empathy is, how it can be used as a practice in your business, and helps you get deeper aligned with your goals in a way that builds your rapport through unity. Best for marketing and management teams seeking to expand the way they engage with customers, knowing this process is different depending on your industry and business principles.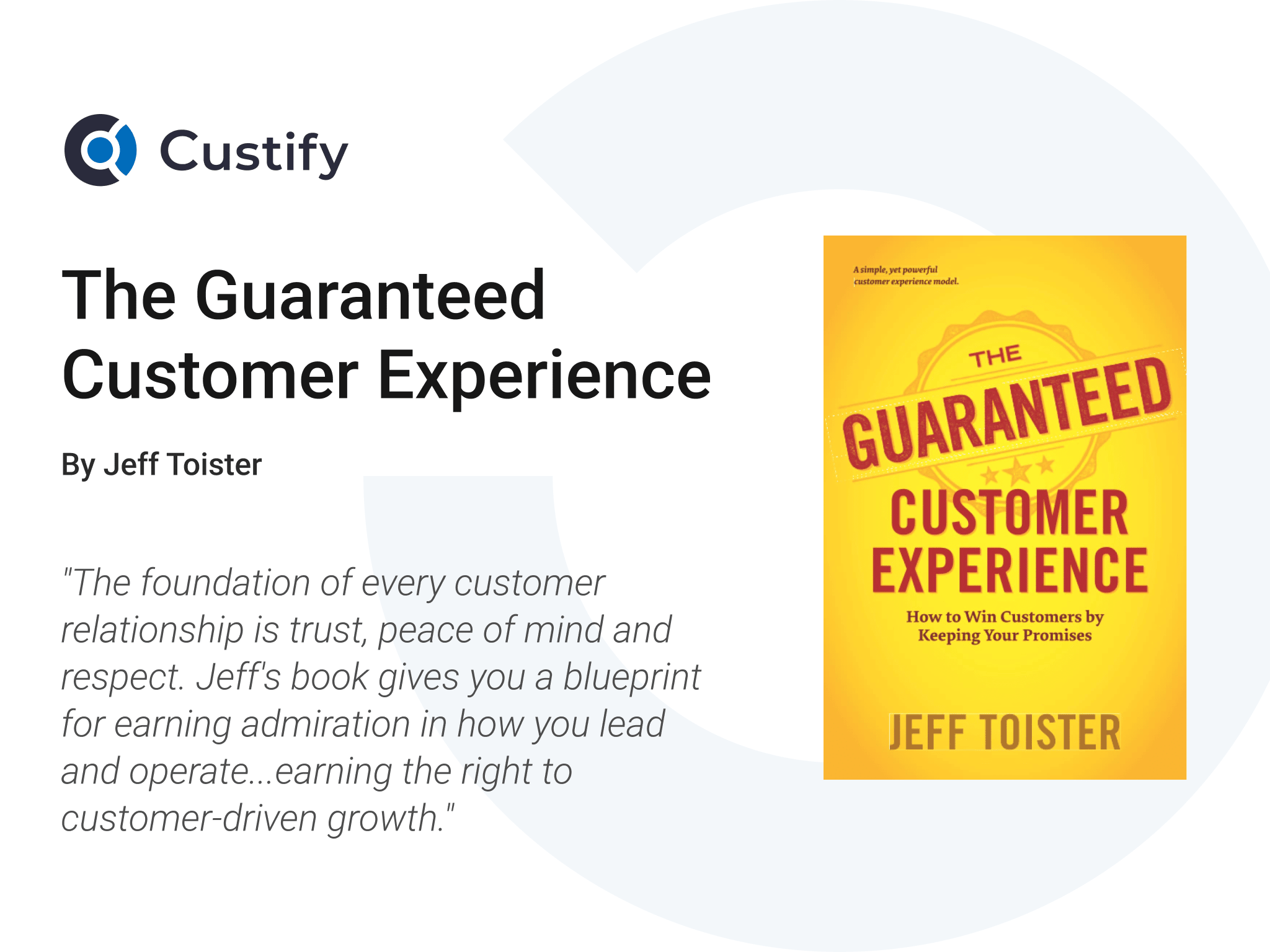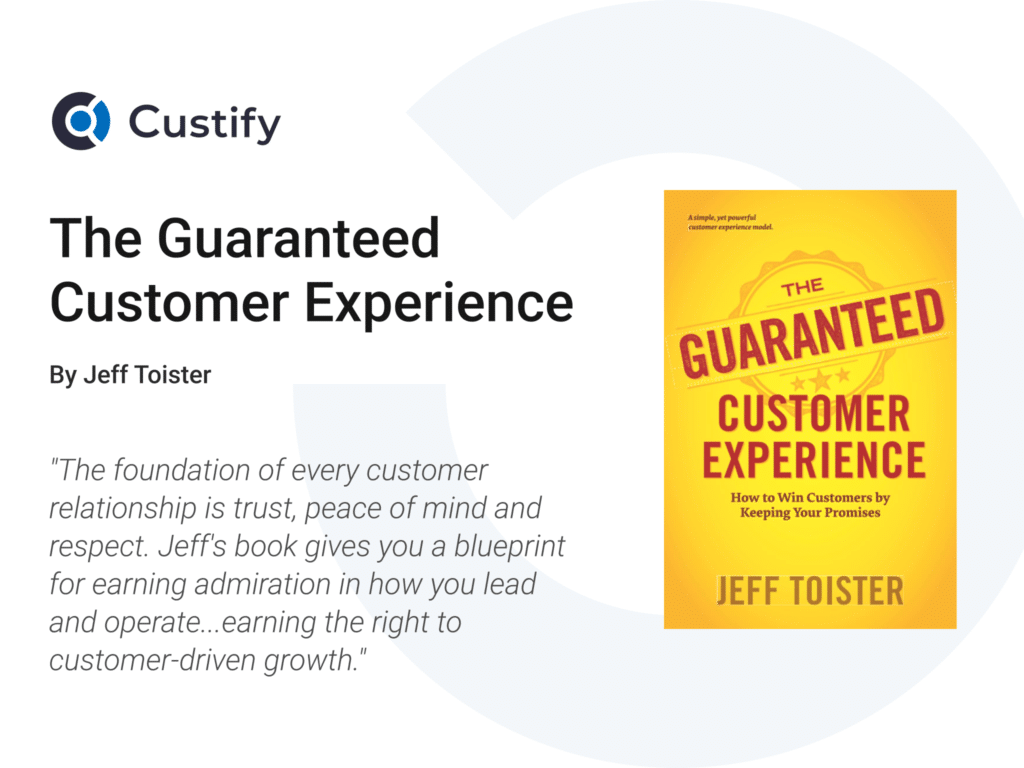 The perspective of consistency in this book shows how important it is to run a customer-focused business that retains satisfaction they can rely on despite how you may grow and expand.
They say not to make promises you can't keep, but after reading this book, you'll feel knowledgeable and confident enough to know you can show up and never disappoint. The author focuses on the concept of the customer experience from the promise to recovery, helping you plan through all stages while knowing it needs to be measured and monitored to ensure you're ahead of anything that could inevitably go wrong for them. It's an easy read that helps you improve customer service without much additional effort but a boatload of new ideas.
"What if you could guarantee your customers an amazing experience—and then deliver on that promise every time? Get an inside look at how leading organizations use experience guarantees to fuel customer-driven growth. Discover how brands, products, and even individual employees use the Guaranteed Customer Experience model to stand out from the competition."

Jeff Toister, Author of the Guaranteed Customer Experience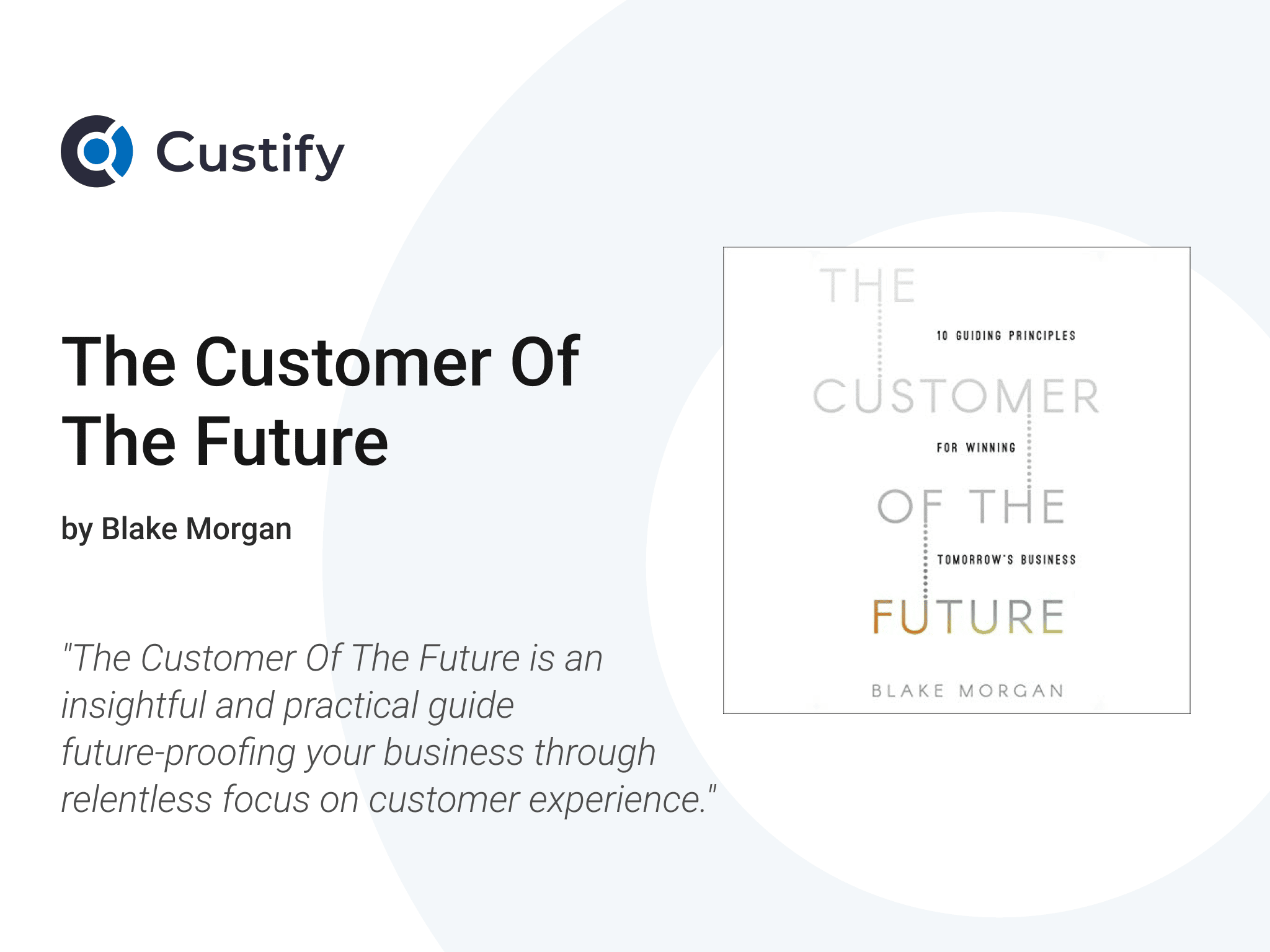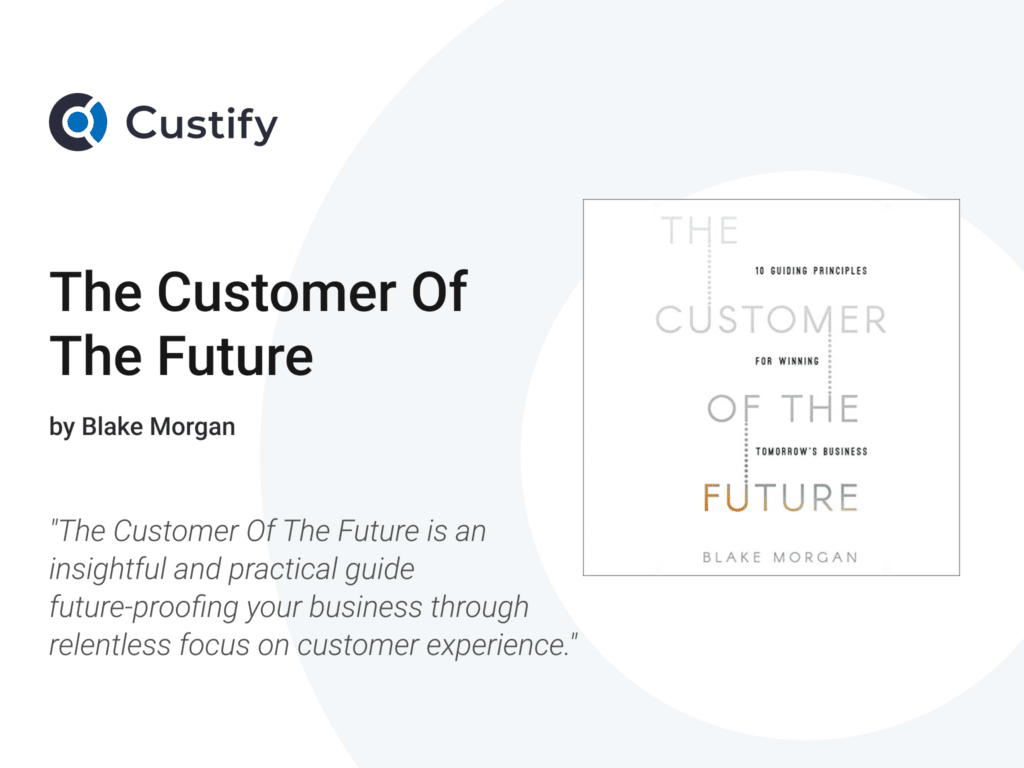 You cannot stop the ever-changing pace of the advancement of new technologies, but you can choose to learn and adapt to them. Covering concepts about emerging data analytics, the further development of Artificial Intelligence technology, and automation of customer experiences, the author manages to break down what feels like complex evolutions in business into something that feels easy to tackle, keeping it relevant and detailed all the way through.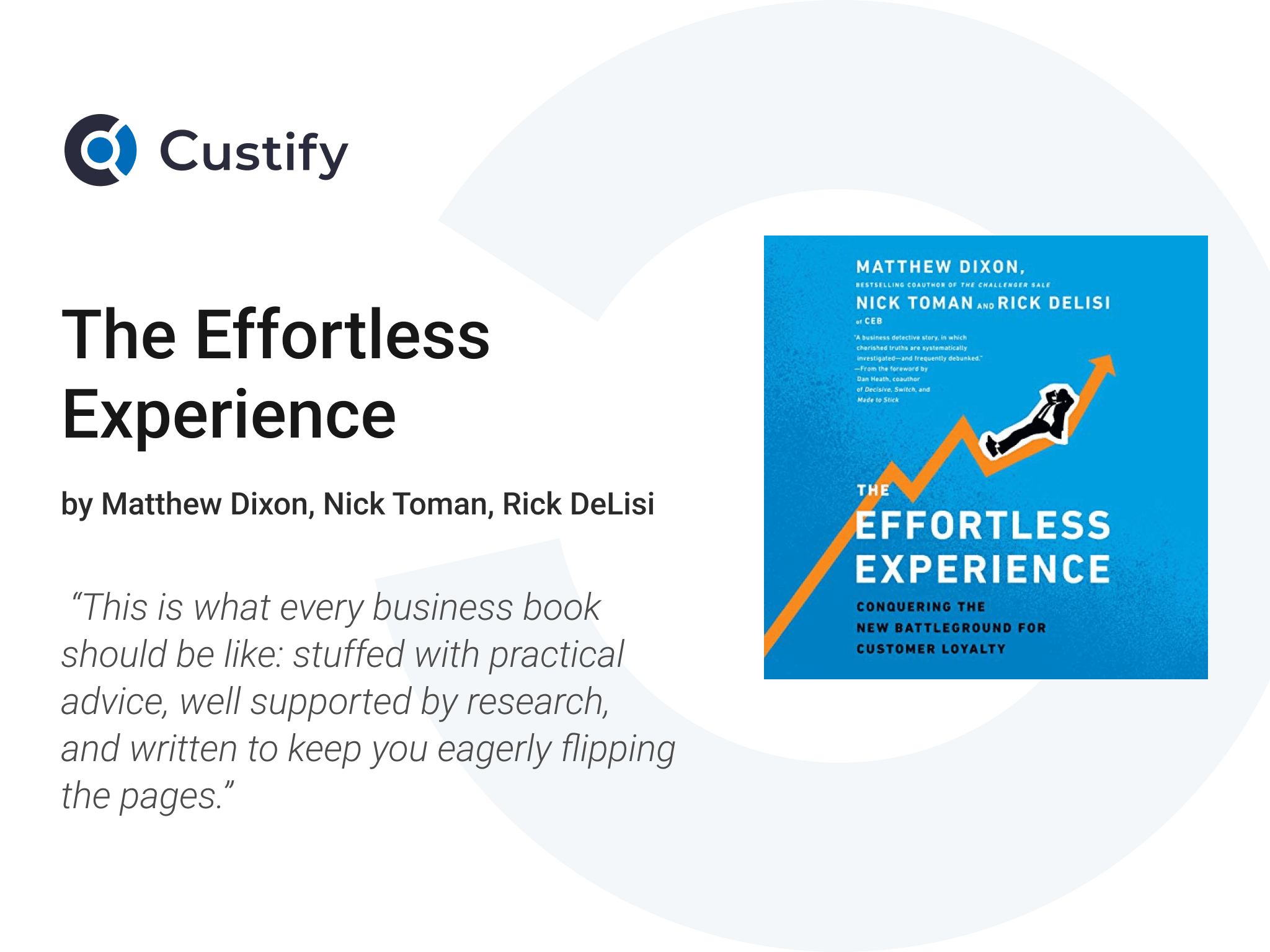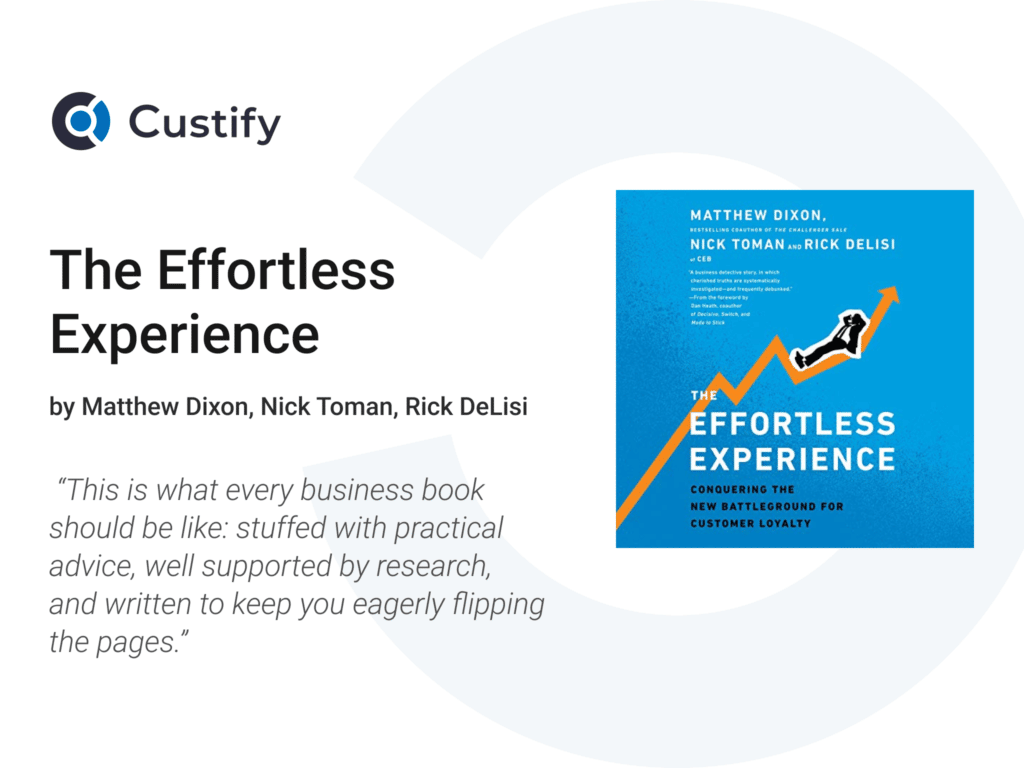 When customers tell you you're easy to work with, that's great, but are you asking the right questions and analyzing the right data to get there? This book will answer that question for you. With a well-researched foundation for customer experience transformation, it asks you to consider that you'd been trying to solve the wrong problem with regard to customer experience.
While they do want a cost-effective product or service that meets their needs, they also want their experience to occur quickly and effortlessly. Just make their lives easier and reduce customer effort and they won't care so much about the "fluff," is what this book focuses on. The data shows on why customers are likely to walk away from interactions and how you can be on the "good" side of that.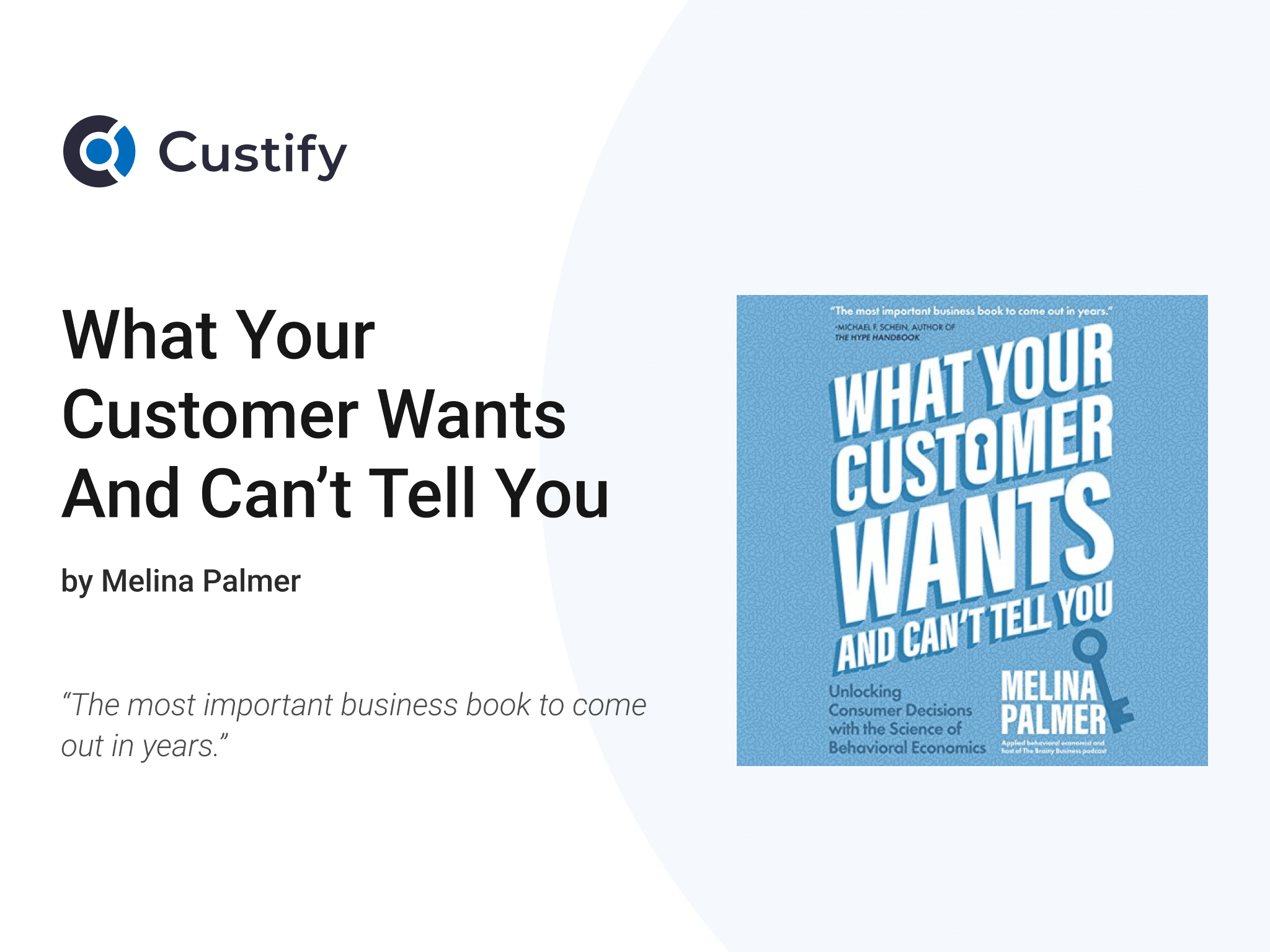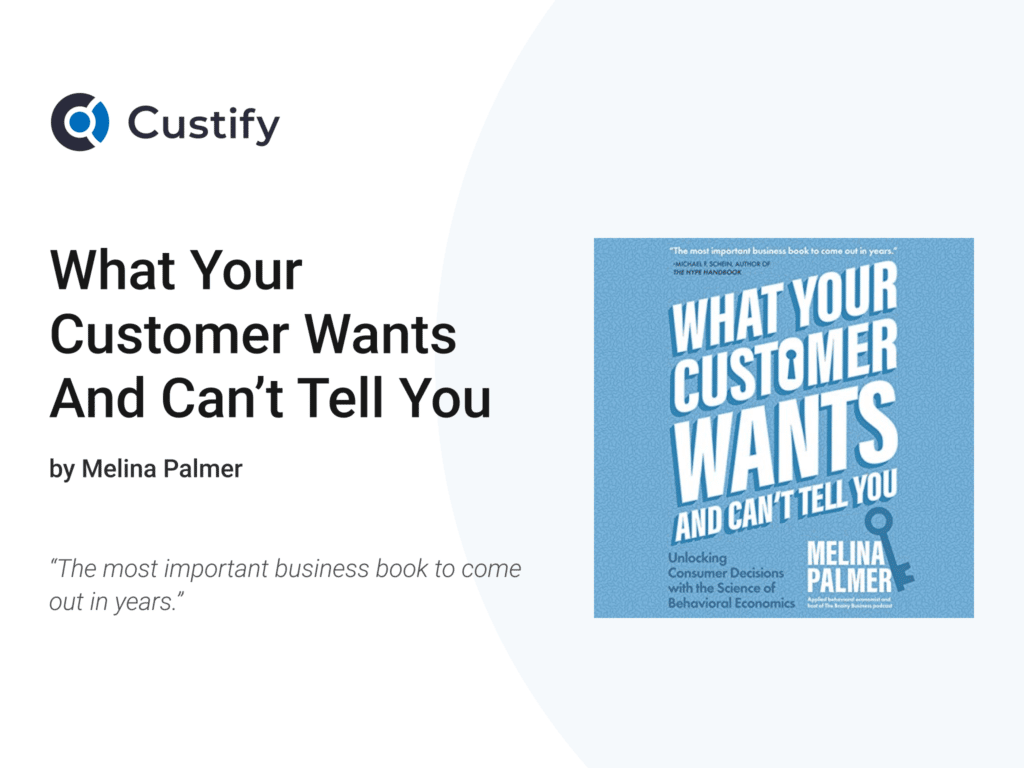 While the book is designed to help leaders and managers improve their customer experience, the examples used will also call you out as a consumer, making you realize just how often a company or brand has convinced you to make a decision based on their marketing strategy. And that's why this book is so inspiring. It provokes you to grasp the psychology of what makes customers buy and encourages you to apply its concepts to get to the bottom-line of how you can show customers the value you provide.
Understanding human behaviors and triggers is the backbone of all customer service blueprints. If you don't know your customers, you cannot connect with them, and if you don't make a connection, you're not going to expand your reach. Getting repeat buyers, long-term customers, and proud referrals is about taking the time to learn how to leverage your brand's value based on the behavioral economics of the customer.
These books each bring something different to the table as you brainstorm new ways to grow and build a brand that stands the test of time in a fast-paced world.