Case studies are bland and monotone. But we can't overlook the fact that case studies are one of the most effective content marketing strategies.
HubSpot's State of Marketing report has even stated that case studies are the fifth most used content style by marketers.
Now, a simple block of words case studies is not what can help you attract new customers and promote your brand online. No, you need to write attractive, visual-rich, and simple-to-understand case studies to drive maximum results.
No need to worry about anything. This guide will walk you through the complete guide to write attractive case studies that can help you generate organic traffic and business leads.
So, What's Exactly a Case Study?
A case study is a content type that businesses publish to demonstrate how they solve a particular customer problem. It is a success story of the brand based on actual facts, statistics, and diagrams.
Case studies are a powerful marketing weapon that helps marketers attract new customers by showing them previous customers' experiences.
Sales teams also use case studies to build trust among new customers. Using case studies, sales reps can better show potential customers how they have achieved high results in the past and how you can do the same for them.
In short, case studies are sales and marketing strategies to attract more clients and establish brand authority.
Why Add Case Studies to Your Marketing Kit?
Customer satisfaction is the end company goal. Every department and individual in a company works to provide a high customer experience. And when you get that, case studies are the best way to flaunt your satisfied customers.
Here using case studies, you can gain many benefits, such as:
Celebrate customer loyalty
Case studies not only help you flaunt your satisfied customers' experience but also give you an opportunity to interact with your potential customers. You can effortlessly build a loyal customer base via interesting case studies.
Inform new customers
Like blogs, case studies can help you provide basic information about your brand and approach to new customers. Case studies can help you show customers how you can use different methodologies to solve their problems.
Support sales team
Publishing case studies on your website can help the sales team to convert more leads. Sales representatives can share case studies with your potential customers and make efforts to turn them into your paying customers.
Multipurpose content
Case studies are a content asset for your business. You can use case studies content in different ways to promote your brand online. For instance, you can use snippets of customer testimonials to publish on your homepage, landing page, or social media. You can also re-purpose case studies to create videos, infographics, podcasts, etc.
Earn customers trust
According to 60% of marketers, case studies are the top content marketing strategy to earn customers' trust. This is because the case studies are based on facts and authentic customer experiences that will help to impress new customers and win their trust.
When to Use Case Studies in Your Marketing Approach
Case studies are beneficial for earning customers' trust, establishing brand authority, and generating high-value leads. But, it is only possible when you properly use case studies.
Here's how you can do that:
Publish on your website
You can create a dedicated section for case studies on your website. Here you can publish different case studies by bifurcating them into different categories for easy access.
This will allow people to check out all your case studies in one place. In addition, you can leverage keywords and interlinking to search engines optimization your case studies for better search engine ranking.
Motivate email subscribers
Case studies can help you increase your email subscriber list. You can create innovative and engaging customer stories that users can only download after subscribing to your email letter. This email marketing trick will connect you with the users who are ready or semi-ready to purchase from you.
Send sales emails
Once you sort your email subscriber list based on buyers' intent and journey, you can send them personalized case studies related to their online searches. You can take help from email sequence software to send personalized customer studies in real-time to your email subscribers based on their interests and quickly convert them.
Things to Consider Before Writing a Case Studies
It might look easy to write a customer story and publish it on your website to boost your sales. But, it is not as simple as you think to create case studies. You have to consider multiple factors before creating a case study, such as:
The objective of your case study
The primary purpose of case studies is to show how you have helped your previous customers and what they want to say about your services. Case studies are all about providing value to your customers.
But, you can target different customer experience aspects through your case studies like fast delivery, competitive pricing, etc.
So, you should first define what you want to achieve by sharing a certain customer success story. Defining your objective will also help you set key performance indicators.
You can target customer success objectives as per your business nature and marketing strategy. However, some commonly discussed case study topics are:
Lowering business cost
Fast customer service
Expanding business scale
Entering into a new market, etc.
Case study format
This is an important consideration factor while creating a case study. Here, you have to tell how you want to express your customer story?
For this, you have to evaluate your case study content, size, and targeted customer preference. To target the correct distribution format, you can use social media link scraping tools that will help you understand which content distribution platforms your targeted audience prefers the most.
Some of the popular case study formats are:
Written
Written case studies format is one of the popular online formats. You can convert text-based case studies into downloadable e-books or gated blogs to get more email subscribers.
For example, Backlinko has turned a case study on How to Rank on Page of 1 Google Faster into gated content. The user has to provide their email address to unlock the study, which helps to generate an email subscriber.

Videos
In 2022, around 244.4 million people were watching digital video content. That shows video content distribution platforms are highly efficient and popular. And you can also turn boring case studies into engaging video interviews.
Videos are useful to capture users' attention and make them better understand your point. In fact, you can create a short documentary-style case study featuring your customers and products. This way, you can publish your visual case study on your social media platforms and landing pages.
Infographic
If you want to share your customers' stories with your social media users, infographics or attractive animated images are the perfect ways to do that.
Here look at this infographic case study example to get a better idea: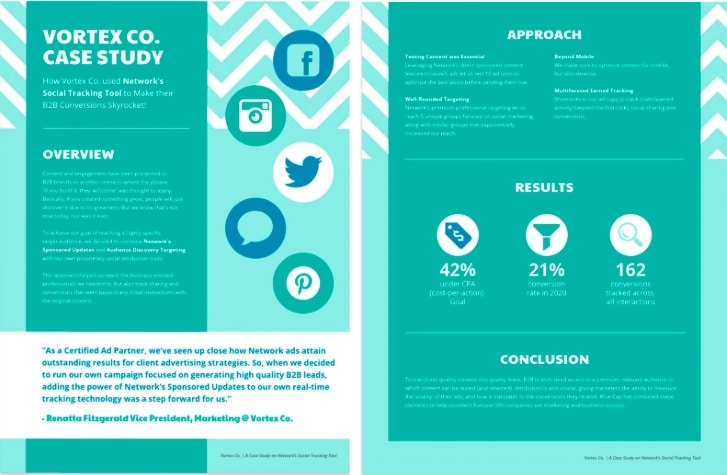 Podcasts
Podcasts are audio formats to share content with your audience. If you plan to conduct customer interviews or live Q&A sessions, the podcast is the correct format to create case studies for you.
Select your subject
Your customers are the subject of your case studies. But, which customer is the best candidate to tell a story?
It is important to select the right person as a subject because you need permission and quotes for your case studies from them. So, here are a few things that you can look at in the potential candidates:
Brand awareness. Select the candidate who has well-versed knowledge of your products, services, or brand value. This way, he or she can provide high-value content.
Remarkable results. Case studies are primarily a marketing tool. Thus, select the clients that have seen remarkable results after using your product or services.
Known names. Have you worked with recognizable names in your industry? Then, use them in your case study to show potential clients how rich clientele you have.
Switchers. Customers that used to work with your competitors are the best candidates for case studies.
Once you have shortlisted candidates for your case study, ask for permission. Especially if you have signed a non-disclosure agreement with your clients, it is a legal compulsion to take their permission.
Most clients will have no problem with you using them as a case study. But some might have. In that case, don't leave the ground before fighting till your last breath.
Jokes aside, we mean you should share the benefits of becoming case study candidates with your clients to convince them, like:
Case studies will expose their brand and increase brand awareness.
Allow candidates to talk about their products and services.
Generates organic web traffic and high-quality backlinks.
Select a case study template
If you plan to create a dedicated case study page on your site, select a case study template for your ease. It will reduce lots of your time if you have a pre-built case template with you.
This way, you simply have to add a client's information, and your case study is ready. In addition, you can be consistent with your approach which enables readers to understand your case studies.
Here you should select the template based on your chosen content distribution platforms. Most B2B brands use PDF format to create case studies as it is high-quality and easy to edit. But you can use any format and style of case study templates.
Cross-check your facts
Facts and statistics make a case study rich and compelling. But if your shared facts are not correct or lack proper evidence to support your claim, it can impact your brand's reputation.
Thus, before writing down your customer satisfaction stories, cross-check all the facts, information, and customer permissions before publishing them.
How to Draft an Immersive Case Study?
This is the magic part, where you will learn to turn boring case studies into engaging pieces of content. Now, it is not that hard to engross readers in your case studies using this simple drafting technique:
Catchy headline
On average, a user spends only 45 seconds on a website. That means you have less than a minute to grab a user's attention.
So, here your case study's catchy and unique headlines can do wonders in convincing visitors to explore your content. If you are already using account-based marketing, you know your customers' trigger points that can help you create result-driven websites.
Here look at this Adobe case study with a short yet powerful headline–
Add snapshots
All text can make your case studies look boring and uninviting. Thus, use screenshots to make your customer story eye-pleasing and attractive. At least try to add 3-4 screenshots in a study.
In addition, snapshots will help to testify your point and establish trust among your readers. You can use your customers' testimonials screenshot or some other document screenshot that can make your point look valid.
A small introduction of the client
Share a few lines about your customer depending upon the permission you have received. The basic client information that you can add is — name, location, industry, etc.
In this case study, you can see how Optimizely company information is explained using bullet points for better readability.
Explain the problem and consequences
Clearly explain your customer's problem or the hard time they had to achieve their goals. You can also mention negative outcomes along with customer quotes.
You should use bullet points to mention problems and consequences. This will help to improve the credibility of your case study and cut down all text. You can also use visuals to make this section enjoyable.
Describe you as the solution
Mention how the customer found your business and why they choose you. Include specific products or strategies that you have implemented to solve your clients' problems.
This is one of the main sections of your case study. So, if you have to use a couple of paragraphs and bullet points to explain your point in-depth, do it. The better you explain your approach to the problem, the more you can convince readers to contact you to solve their problems.
Share the results and benefits
This is a section that motivates new users to try your services. So, use bullet points, quotes, and clear evidence to share the results like statistics, screenshots, videos, etc.
Look at this example of how they have used visuals and bullet points to explain results. Also, make your results section bold and easily readable so that users can see your results section even without much effort.
Strong CTA
Finally, add a strong call to action lines or quotes to convince readers to use your products or services. Without a CTA, your readers have no idea what to do after reading your case study. This will waste all your efforts in creating a comprehensive case study.
Case Study Examples
Let's explore some real case study examples to attract new customers your way.
CloudTalk
CloudTalk is a phone call center automation that has used its famous and authoritative clients to write a case study. This case study explained how Slovakia's Ministry of Health used its software to track COVID cases and provide them treatment.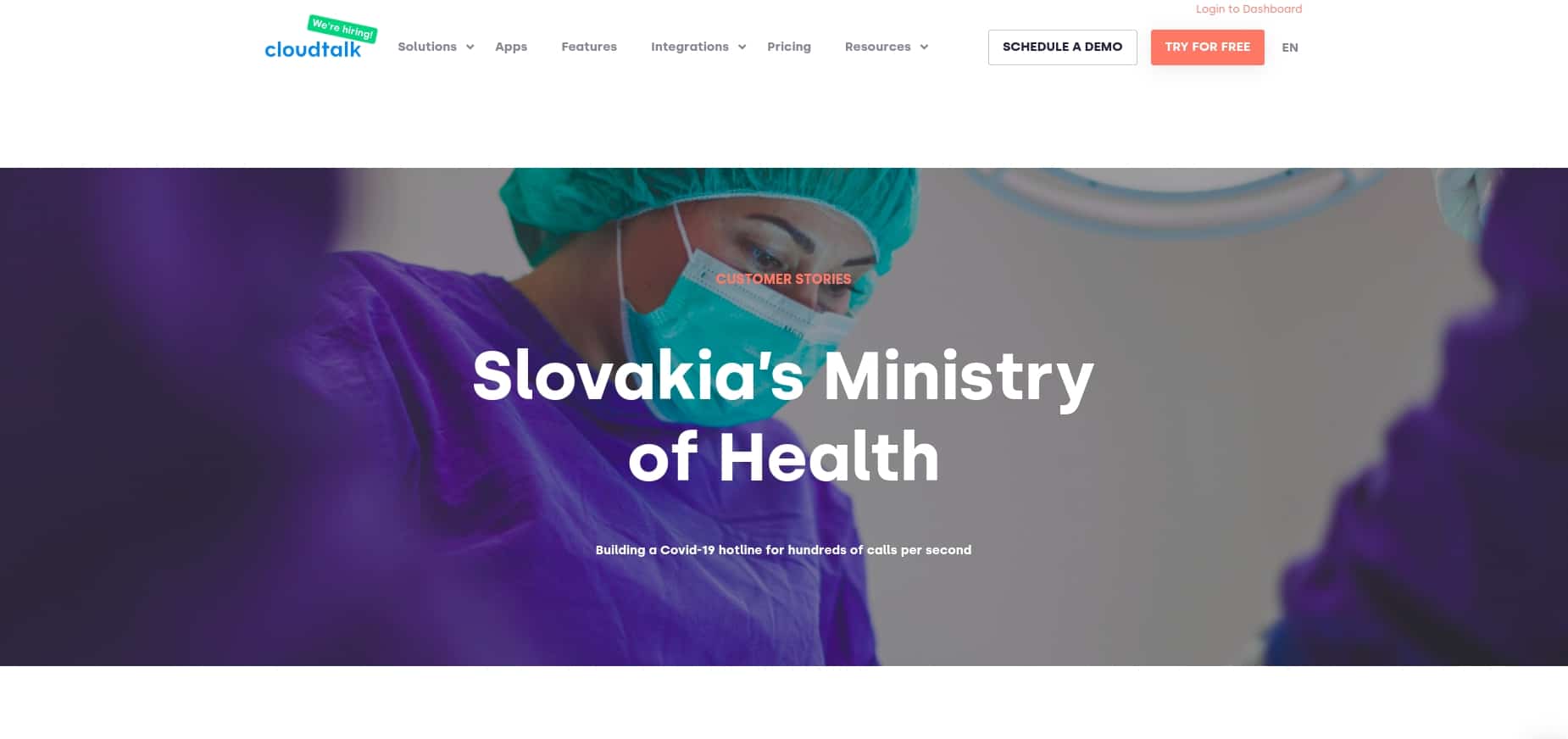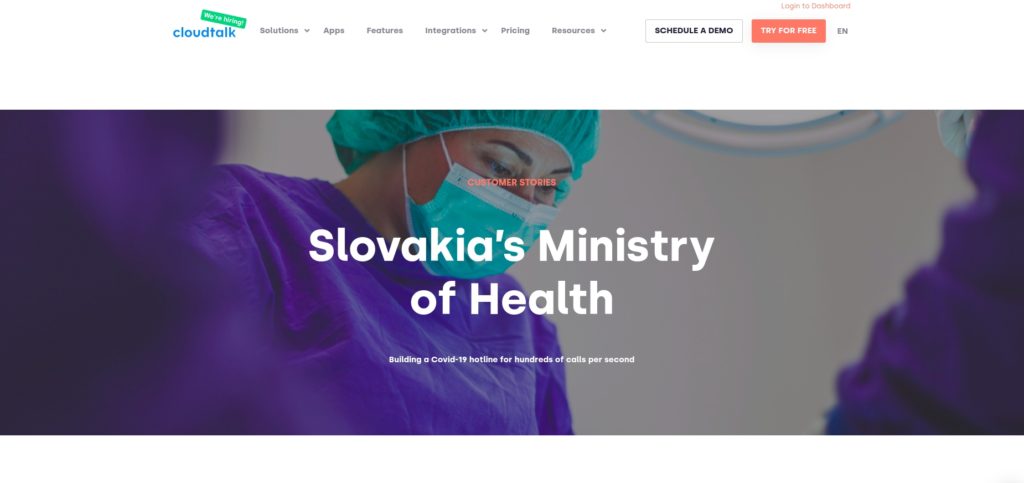 Amazon
Amazon has a leveraged video to tell Suncorp Group's case study. The video has beautifully explained how AWS has helped Suncorp to launch a working virtual private cloud and virtual data Center in just three months.
Microsoft
Microsoft only used plain text and quotes to write an engaging case study. This case study might not contain pictures, but it is a hub of information and value.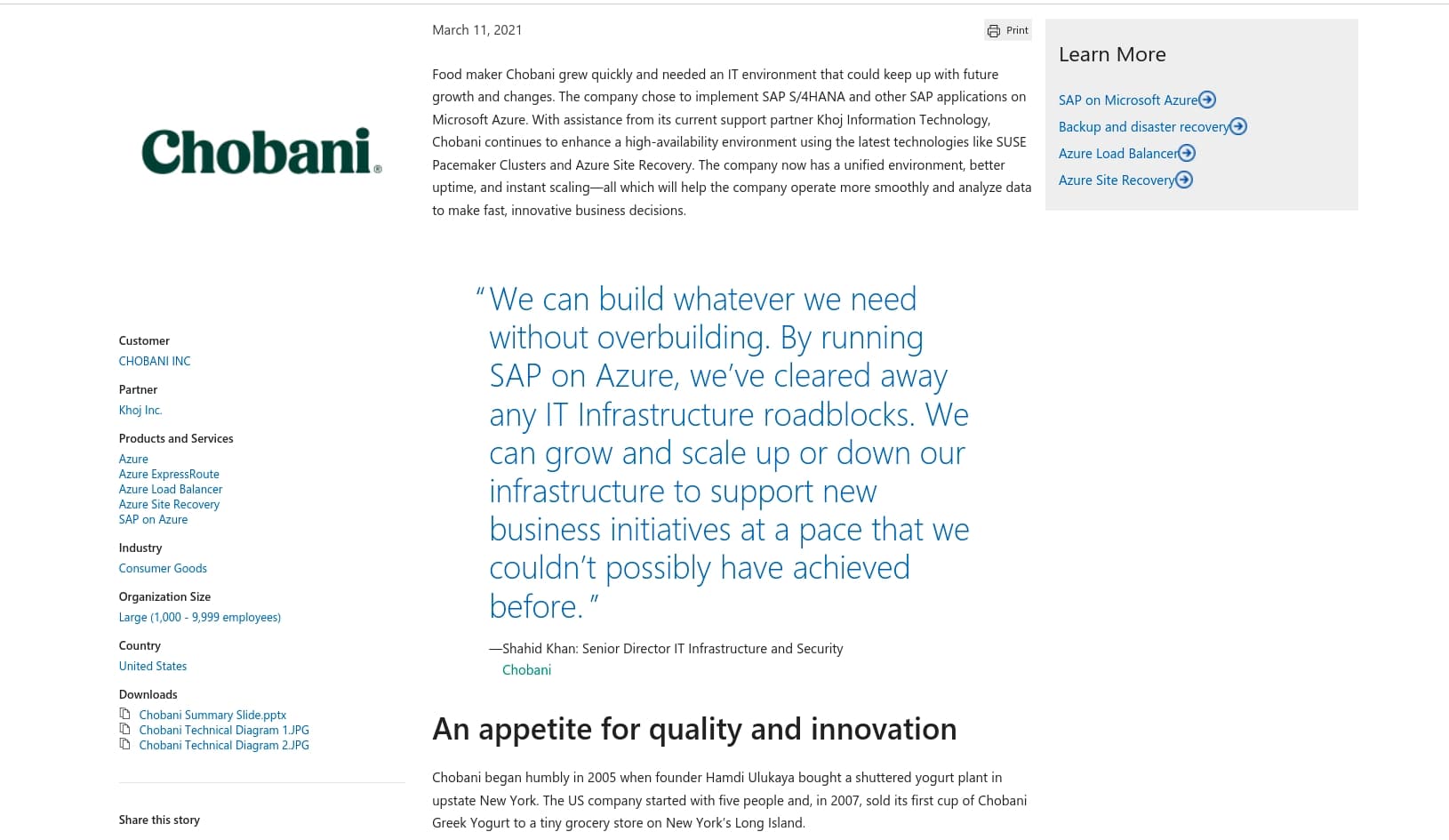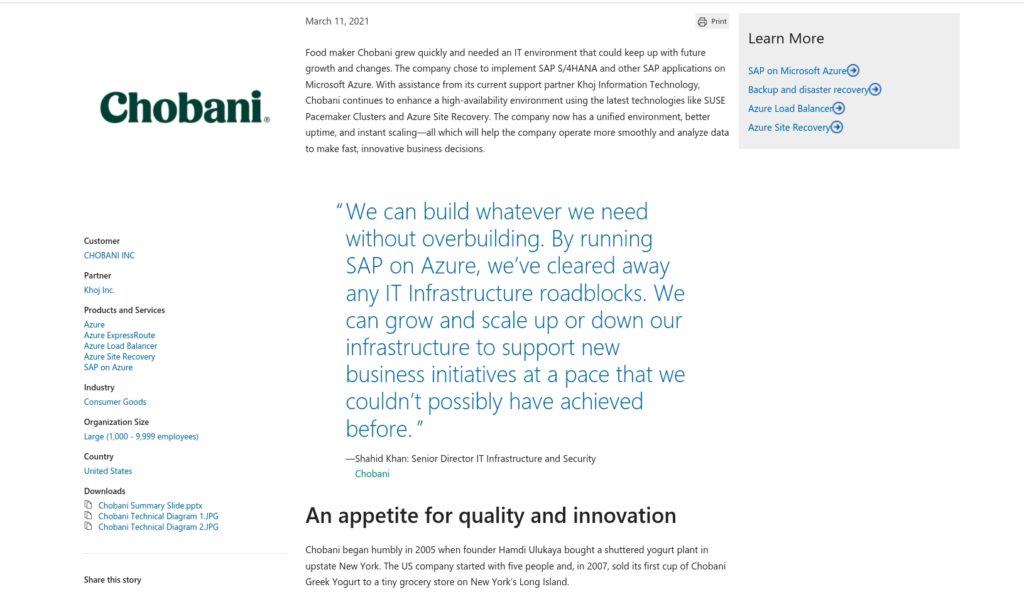 Intercom
Stark opposite to Microsoft, Intercom has used real images, graphics, and prominent data results in the case study. They have even used a catchy headline to engage readers.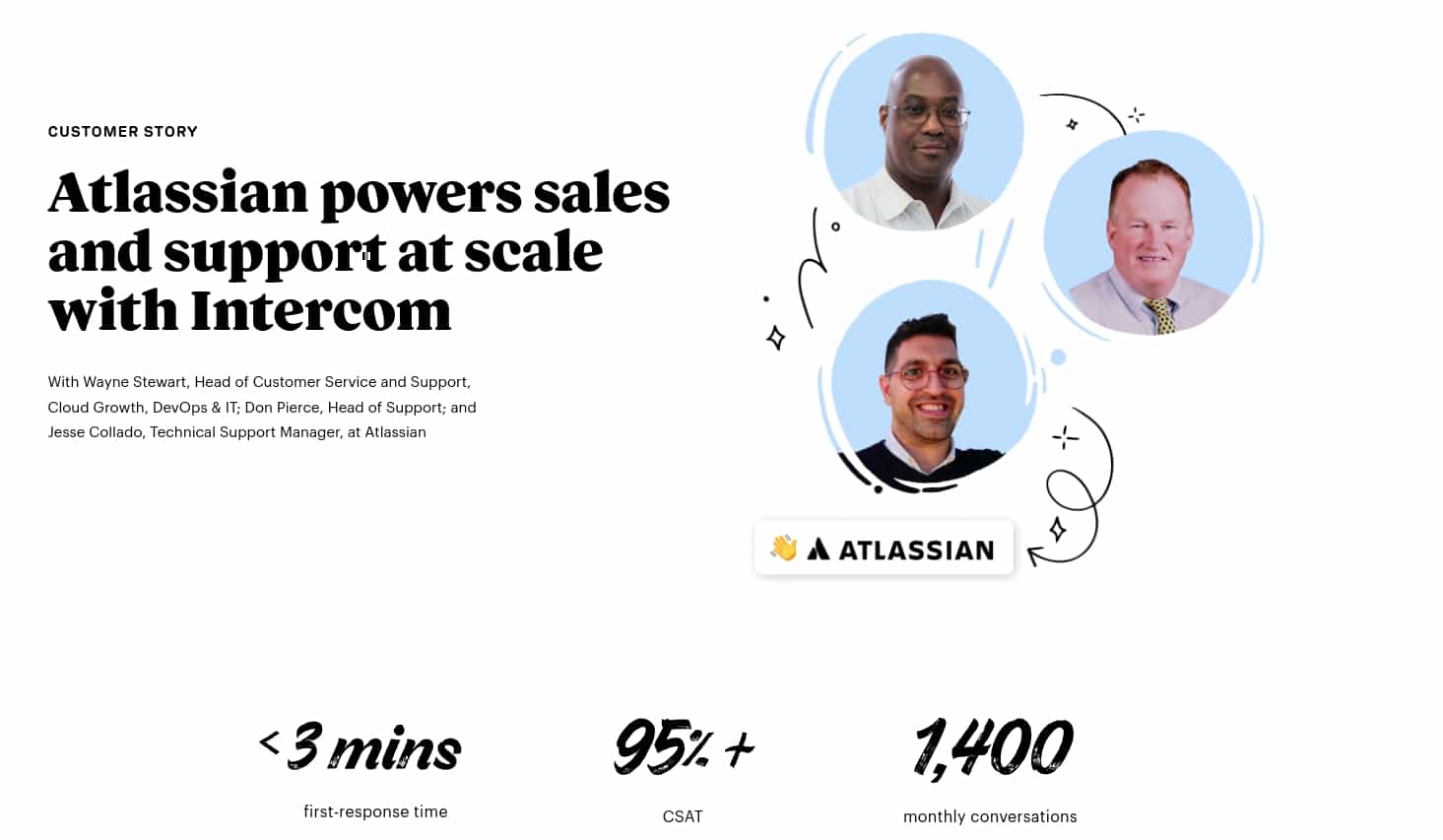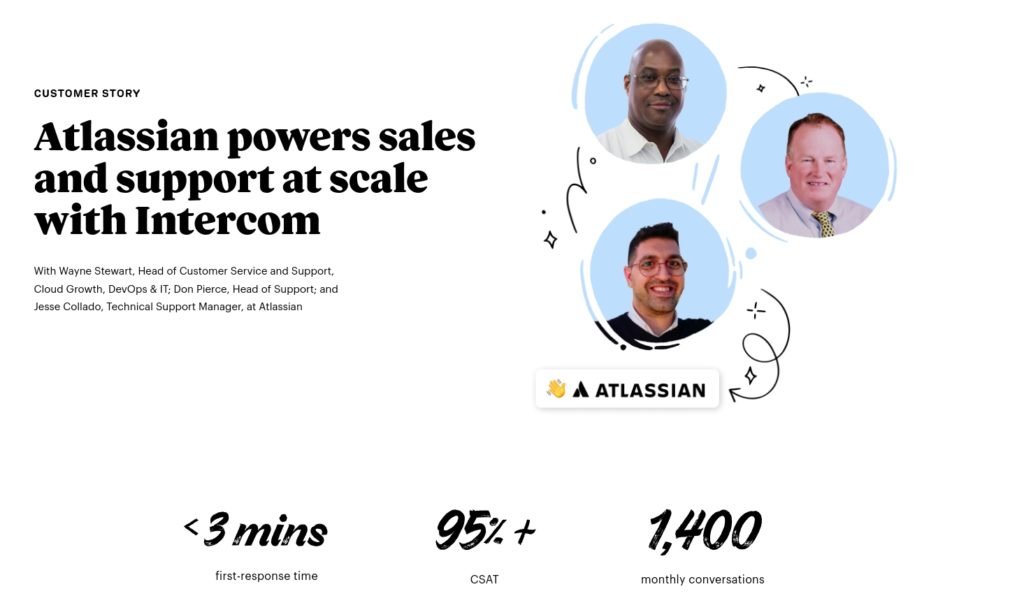 Wrike
Wrike's case study is a perfect marriage of text and visuals. They have used plain text and graphics in a proper proportion to maintain reading flow. They have also emphasized the client's profile.
Let's Start Writing Case Studies Now!
Case studies are less explored and a powerful marketing strategy for B2B brands. Using case studies, you can promote your services or products without looking too pushy.
In fact, by leveraging different content distribution platforms, you can share case studies across multiple portals. That way, you can seamlessly establish your brand authority and awareness.
However, just make sure to create engaging and visually-appealing case studies. You should use loads of facts, screenshots, and graphics to compose a dramatic customer story.
That's pretty much it! You have learned the benefits of case studies, how to write them, and some impressive examples. So, you are now all set to write a case study and grow your brand. Best of luck!