At the heart of what they do, marketing, product, and sales teams rely on the customer data available to them. To collect this information as well as managing it, two technologies have been developed that are often seen as synonymous when, in reality, they are quite different: customer relationship management systems (CRMs) and customer data platforms (CDPs).
Whilst they may be complimentary of one another (more on that later) both deliver a specific purpose that has real-world effect on the performance of any organization, particularly any online business. When considering which technology to use for their marketing systems, companies rank CRMs as number one, and CDPs as number two, which is testament to their popularity and, as an extension, their reliability and performance.
Their aforementioned complementary nature has a role to play in this status too. They may serve different functions, but are often used in parallel as a means of providing a more seamless and personalized customer experience.
In this article, we'll break down what both of them are, and then look at seven key differences between the two. By the time we get to the end, you should be aware of what both can offer and which one best suits your business needs.
What is a CRM
Before we explore their differences in detail, let's make sure we first understand the concepts we're discussing. There's no point in jumping to the benefits of hiring a QA agency, for example, if you don't understand exactly what QA is.
First up, CRM is a tool that allows you to analyze your company's relationships with people as a single entity. CRMs are more restricted in what they can achieve or be used for than CDPs.
CRMs don't possess the functionality to develop or integrate in a manner that supports the entire customer experience cycle. In addition to this, they often don't have the ability to oversee customer conversations and interactions, managing processes within customer experience, or general business transactions. It is always a good choice to use CRM for customer success.
What is a CDP
Alternatively, a CDP is a data management system that comprises a database, often tasked with unifying data points and analytics. These can then be used by other systems in the marketing technology field to optimize results.
A CDP extracts and integrates transactional, behavioral, structured and unstructured data from numerous sources and groups them into a single place. This, in turn, allows the business to build a profile around an individual customer, giving them greater insight into the wants and needs of any given person in their database.
As CDPs are used more regularly, they can build up a fairly detailed picture of an entire customer base. This gives marketers the ability to view their target audience as a more homogenous group, which causes an issue for personalization, but is useful for tracking and attending to trends and mass shifts in behavior.
1. How They Gather Data
Now that we've established what CRMs and what CDPs are, let's move on to some of the differences between them. As mentioned above, the differences are slight enough that they often get confused for one another, but these variances do matter.
Firstly, they gather the data they use in different ways. CRM data is gathered manually, whereas CDPs gather data in an automated way. The entire purpose of a CRM is that it brings together a record of the communications between the business and a particular customer.
This centralized view is available for anyone in the company to observe and act upon, but is of little interest to those who aren't in customer facing roles. By gathering data manually, CRMs are often full of very specific data that is, unsurprisingly, hard to automate, as every salesperson has a different way of assessing which notes need to be taken and in what way.
Alternatively, CDP data is gathered automatically. Less focused on the 'what', more focused on the 'why' customers engage with the organization, CDPs also provide insights on how and where these interactions take place. CDPs use code snippets and other integrations to automatically collate this information.
Using mobiles, laptops, the internet, and organization-specific software, they package this data automatically, and distribute it to whoever in the company needs it. The intended outcome is for businesses to be able to construct a more rounded picture of their audience and begin to understand the motivations behind why they do what they do.
2. What They Gather
It isn't just the difference between manual and automatic data gathering, though. CRMs and CDPs are differentiated along the lines of what kind of data they gather also.
CRMs gather data on interactions with customers that take place via email, phone, live chats, websites, and social media platforms. It offers a complete view of the individual record available at a glance. Customer Relationship Management data availability benefits from being in a single place in fast-paced environments such as contact centers. The ability to access relationship histories quickly helps provide better customer experience during interactions.
CDPs, on the other hand, focus on information that includes names, contact details, payment preferences, and so on. It also collates valuable data on website visits, email open rates, social media, and customer support interactions, purchase decisions, and subscriptions. This information being available in one place lets businesses conduct a more detailed overview and gain greater understanding of customer attitudes and needs.
3. Who They're For
Moving on from data gathering, let's look at the intended uses of CRMs and CDPs as there is disparity here too.
CRMs are created, more often than not, for sales departments. They manage the details that help inform areas such as leads, prospects, and clients in a sales pipeline. CRMs also allow the one-on-one interactions that sales and customer services have with customers to be optimized and make these interactions as smooth as possible for both sides.
CDPs, on the other hand, are mainly used by marketers. As they merge data from numerous channels, marketers can access more nuanced and intricate intel on customers. Some of the more advanced CDPs include features like data quality and modeling, real-time personalization, and workflow automation.
4. Why They're Used
Unsurprisingly, given that they are primarily used by different teams, the intentions behind uses of data is also split along the difference between CRMs and CDPs. We alluded to this above, but let's now explore in further detail.
CRMs are intended to improve the interactions with customers on a purely personal level. They provide data from past interactions in the relationship between your business and the individual, so that future communication doesn't get caught in any stumbling blocks or hurdles.
This limited view of the customer remains useful, but it only focuses on your interactions. CRMs are highly specialized in their job of managing customer relationships, but serve little purpose beyond that.
Whereas, CDPs are useful for understanding customers and their behavior. They consolidate and manage a much broader range of customer data across every available touchpoint, in order to acquire a more well-rounded view of the customer. When brought together with other individual customer profiles, this points companies in the direction of their broader customer journey. With this information, marketing teams can make stronger decisions underpinned by more data.
5. Reach and Overview
The scope of CRMs and CDPs are unsurprisingly different, given the nature of the work they carry out. As such, the difference in the behavior they inspire in an organization is similarly notable.
If the intention is to manage customer relationships in a more personalized way, use a CRM. It's a great way for teams of any size to eke out enough advantage to bring a customer back on side. Often, businesses start with a CRM and realize its effectiveness in doing this work. Sooner or later, though, the need for something more comprehensive arises.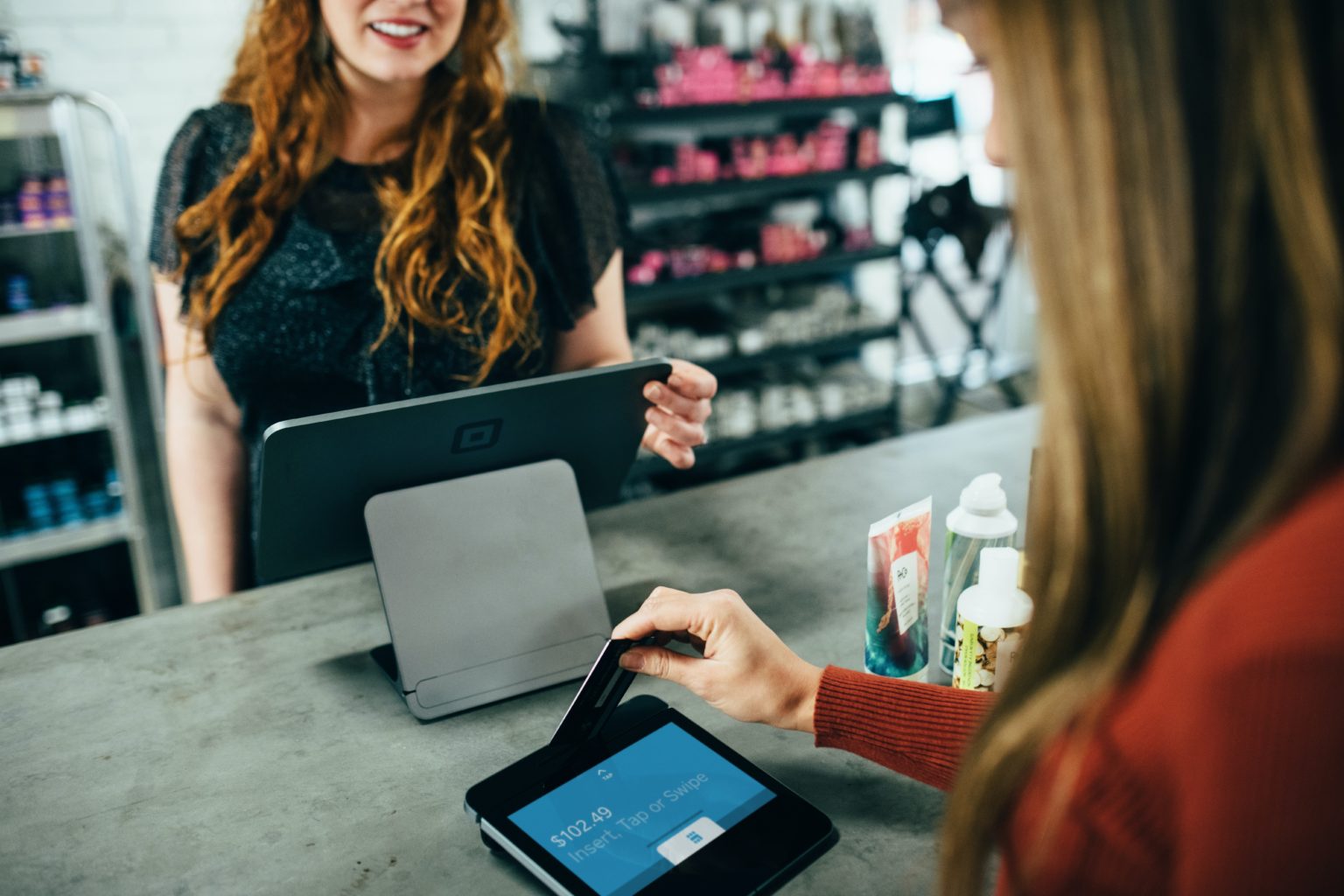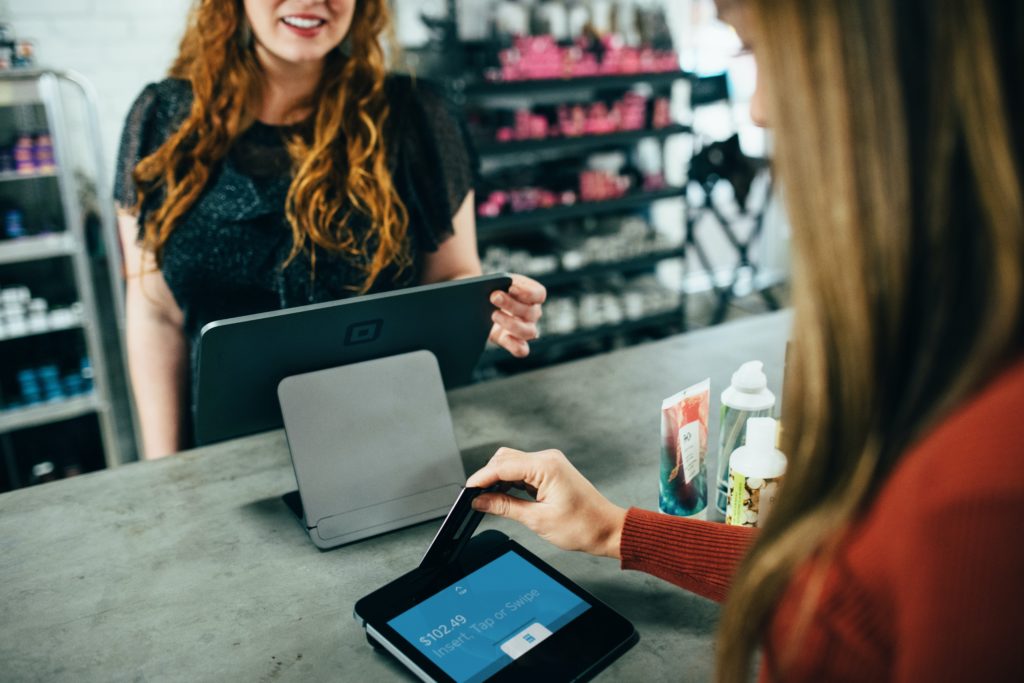 Image source
If you find that there is a need to better understand who your customers are and how they interact with your organization, use a CDP. It provides a wider, broader view of your customers, which can be used to inform decisions in marketing, as well as product or general strategy.
6. What they connect
CDPs connect data strategies, whereas CRMs connect communications. Brands are best able to understand their customers through data. CDPs offer a more nuanced and rounded view of a customer, making their motivations clearer. They collect, activate, and oversee numerous data across various channels in an instant. Without CDP, organizations face a broken link in their data.
Comparatively, CRMs speak solely to how a customer has interacted in the past. It gives a more narrow view of the customer, not allowing you to understand the reasons behind any such interaction. This makes aligning any kind of strategic thinking to evidence provided by CRMs untenable, as the results, if they're positive at all, would be negligible.
7. Integration
One of the main factors that underpins minimal results from programmes like CDPs and CRMs is the siloed nature of their work. If these programmes can be introduced and synced with existing operations, it makes the work that they do more beneficial to the company, as well as being less difficult to navigate and manage in the future.
Synchronicity with other tools also significantly increases the overall performance of your business. It enables you to save time by eliminating the need to switch between different programmes in order to build a bigger insight.
Automating numerous mundane tasks is another benefit that the integration of a functioning CRM system brings with it. This allows you to focus on more important activities that can drive the organization forward.
These integrations can be built into the CRM system or developed by independent stakeholders. Creating a fully optimized CRM solution can cover all aspects of your business, something that CDPs simply don't have the capacity to offer. This enables the easy collection and organization of customer data, grouping contacts, managing tasks and projects, compiling in-depth reports, tracking performance, automating recurring tasks, and more.
The Top CDP Platforms
Segment
This is one of the most popular CPD platforms because of its ease of setup, simplicity to use, and its customizable dashboards. It also offers seamless integration with other systems.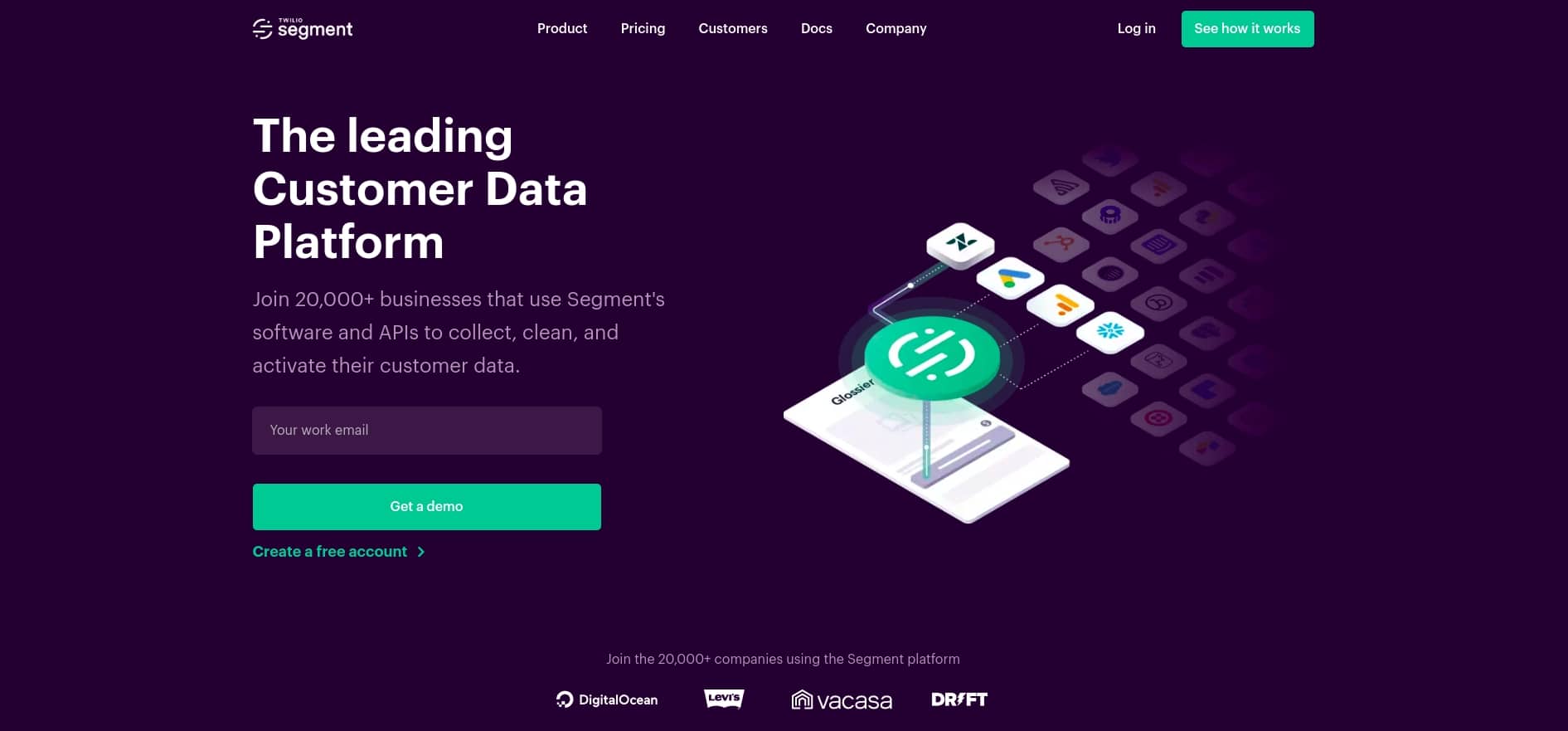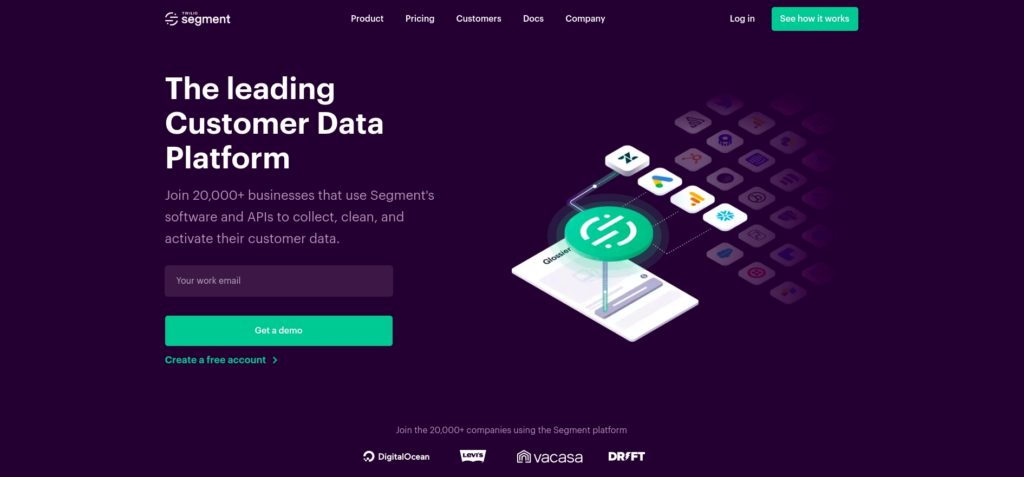 Listrak
Listrak's popularity stems from its versatility, personalized communications, and ability to deliver high levels of engagement all at an affordable price. Though be warned it does come with a steeper learning curve.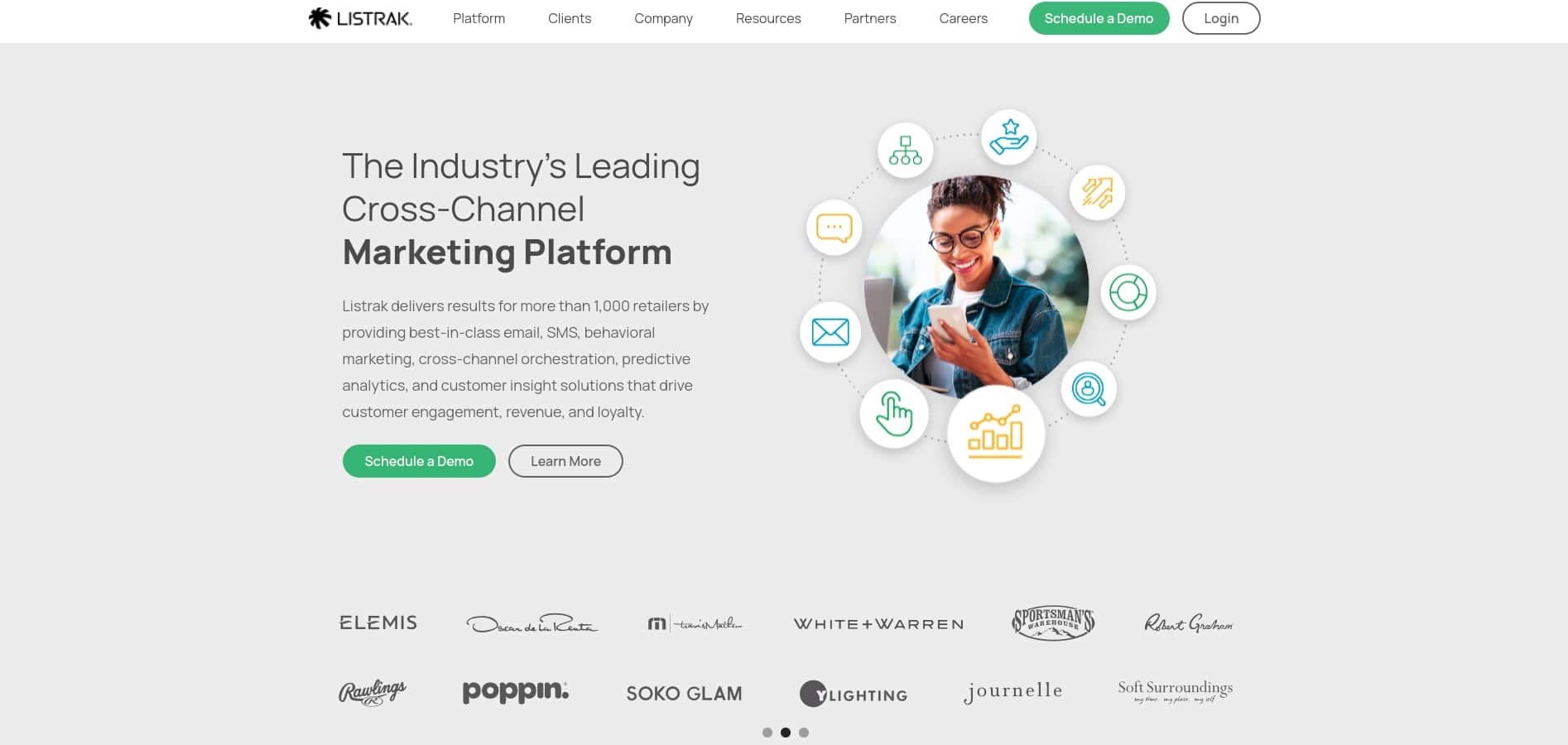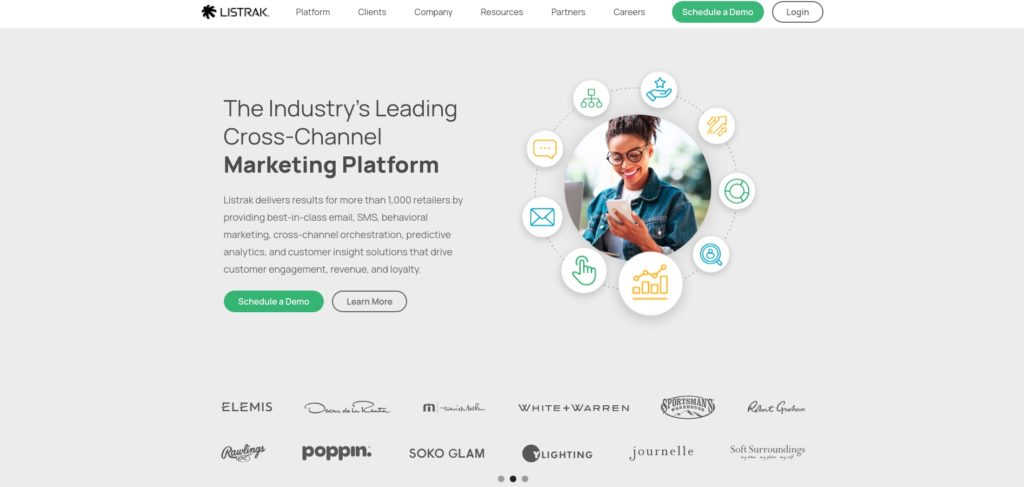 Blueshift
Blueshift is a great option to provide a real-time experience throughout the entire omnichannel journey. It is adaptable, simple to use, offers 1:1 personalization, and continuous data unification.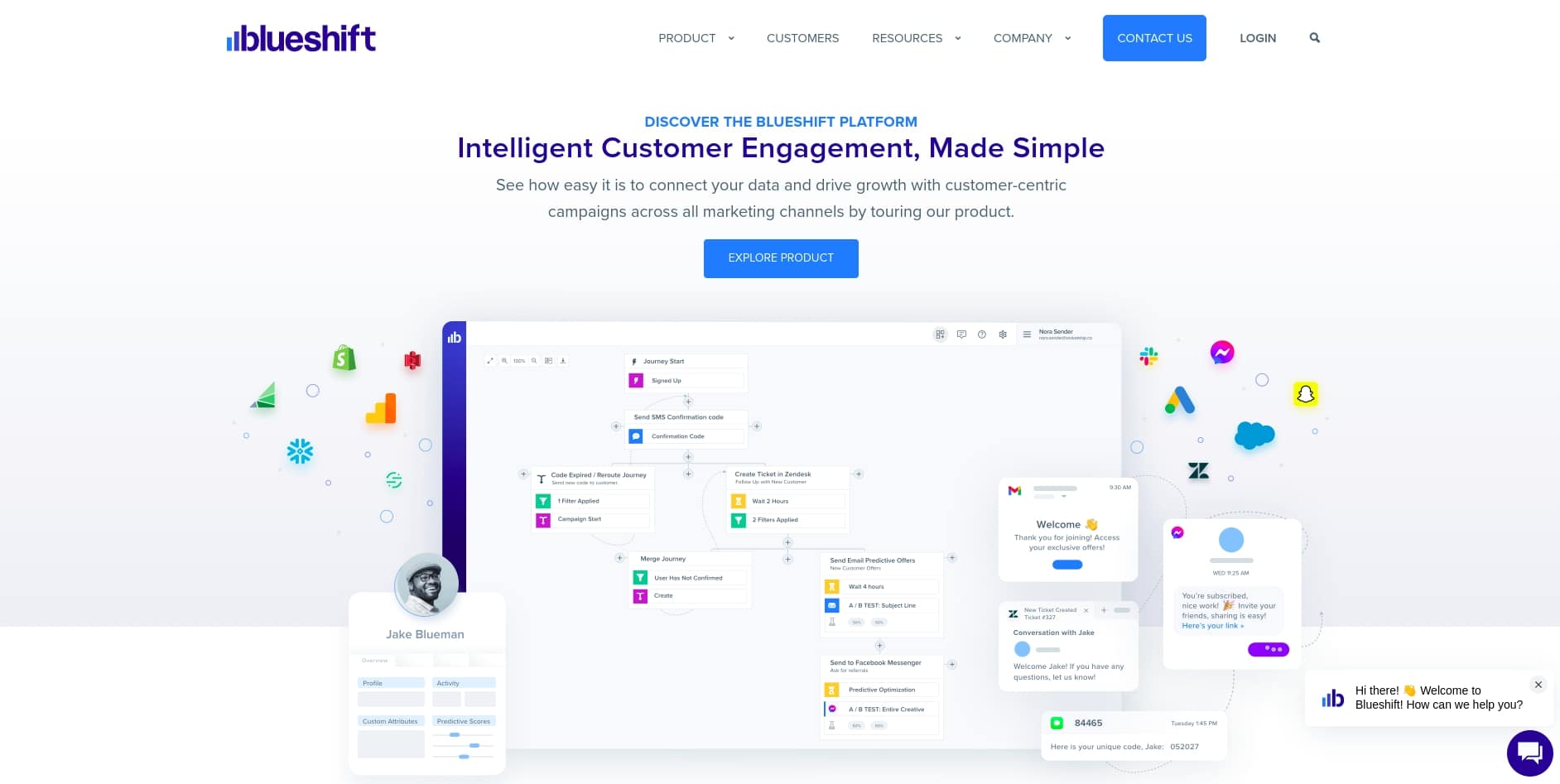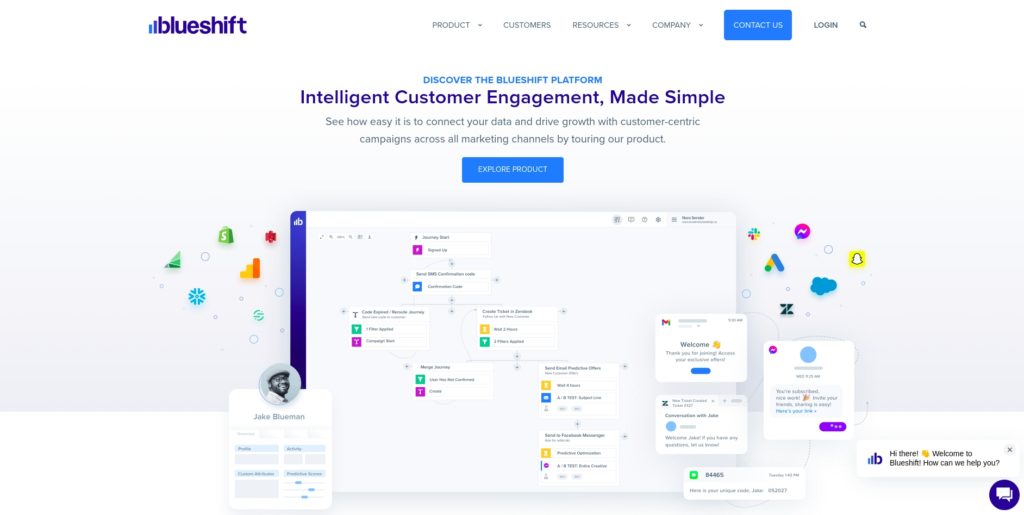 Conclusion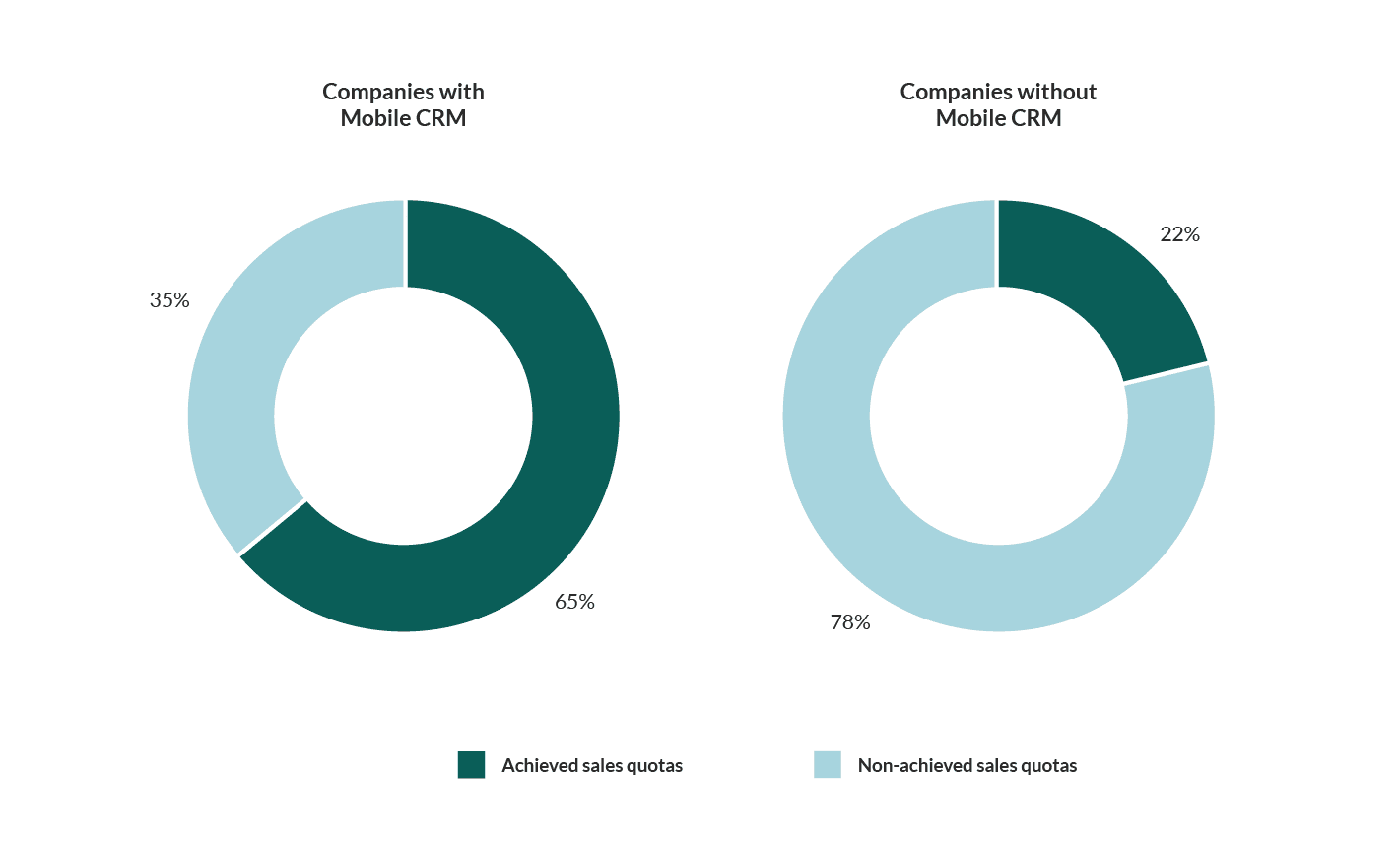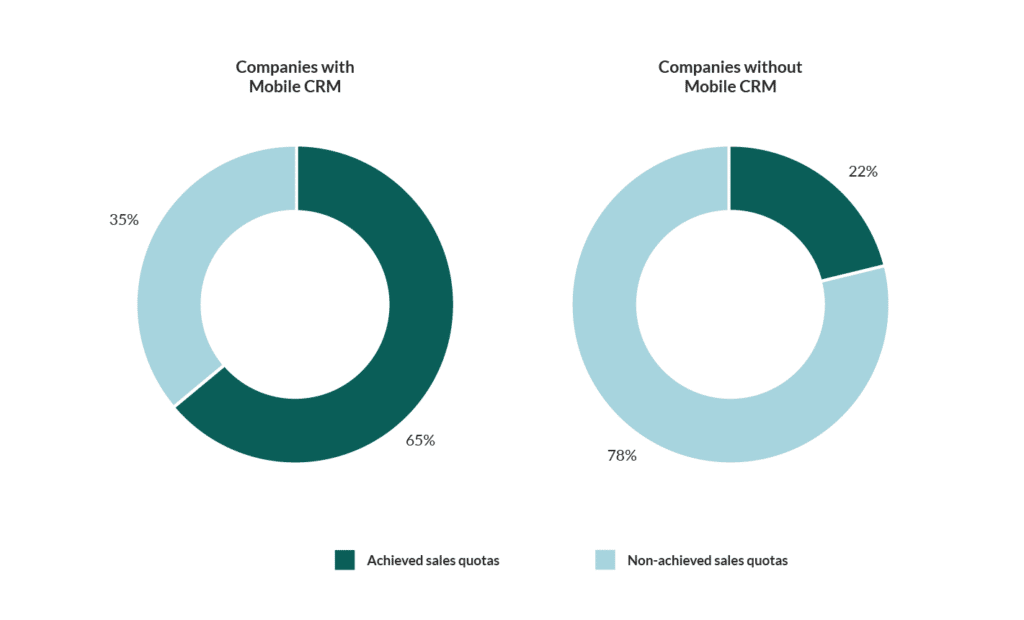 In this article, we've looked at CRMs and CDPs. We've outlined what both of them are and chosen seven criteria that differentiates them from each other. The reality is, though, most companies end up using both as two parts of a greater whole. This means that the decision about which to go for doesn't have to be a singular one. If you think both have merits worth exploring, then using both simultaneously certainly isn't a bad idea.