What do you expect from this article? (Choose one or more variants.)
It will outline the importance behind feedback provided by your product users.
It will offer guidelines on how to collect user feedback competently.
It will illustrate sure-fire ways and tools for getting customers' opinions.
It will explain which types of questions to ask and which to stay away from.
It will tell you when exactly you should request your customers to speak up.
It will teach you how to manage gathered feedback and act on it.
In fact, it will do everything from this list to help you with a user-centered approach and customer success in SaaS.
Shall we start then?
User Feedback: Why Your Product may not Survive Without It
If customers don't grumble, everything's ok then, right?
Wrong.
They don't say a word about your software and services, because you don't ask them.
Did you know that merely 1 out of 26 unsatisfied clients complain? Others simply leave. You do wish to reduce churn, don't you?
Silence isn't a metric to measure satisfaction with your SaaS product. But feedback is. Have a closer look at how user feedback may be beneficial, as it helps you do the following:
Prioritize users' needs
Show that you care
Enable smoother onboarding
Personalize experiences
Evaluate customer support
Boost loyalty and improve retention
Achieve customer success
Moreover, profound analysis of feedback data makes it possible to succeed in conversion rate optimization. In this podcast, for example, Sean Ellis from GrowthHackers describes his experiment on "voice of the customer" and how he saw conversions skyrocketed by 300% after listening to it.
84% of business owners noticed a considerable increase in revenues thanks to analyzing and improving customer experience. Collecting users' voices and making improvements based on them are among the top winning customer success tactics.
After reading this guide, you'll learn how to fish out user feedback smartly, what tools to use, when and what to ask exactly. So in.
Quickstart Guide on Collecting User Feedback: from Top Tools to Little-Used but Highly Productive Methods
Let's stop here and concentrate on the most commonly used tools for gathering user feedback data.
Feedback boards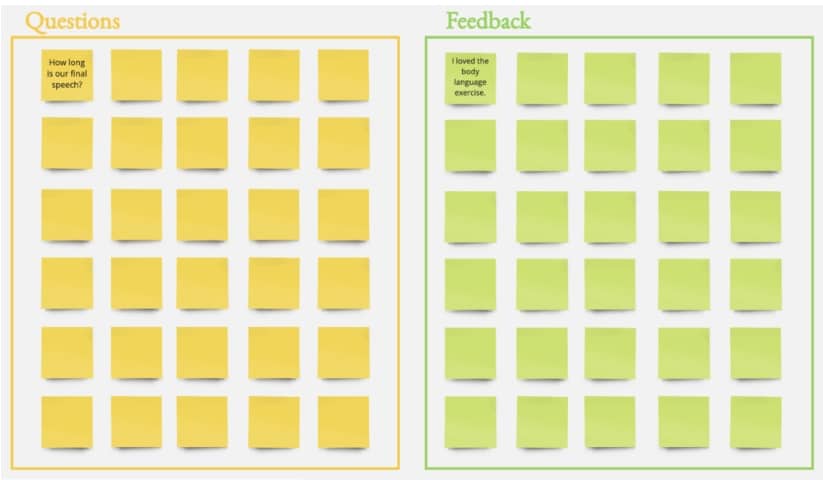 All-in-one feedback boards are convenient tools to give your customers a voice and gain a more comprehensive picture of what they are saying.
Heed the call from Mark Pierce, CEO of Cloud Peak Law Group, for implementation of a feedback board:
"Offer users a central place where they can share suggestions, ideas, feature requests or bug reports, as well as express their dislikes or concerns. Add upvoting/downvoting features, emojis, etc. Importantly, you should create the rules of conduct on that "territory" to keep to the law. Such an online portal or forum enables customer-driven solutions and decreases the number of support requests. It also ensures scalability, faster product improvements and transparency of company's actions."
Feedback board examples: FeedBear, UserVoice, UpFeed, FeatureUpvote
Surveys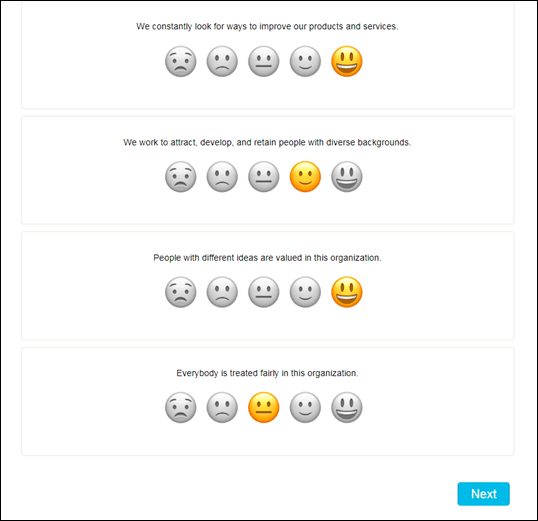 Discover different survey types and find out how handy they can be in pulling out valuable feedback about your SaaS.
Net Promoter Score (NPS) questionnaire
The NPS measures the likeliness of users referring your brand to others. If utilized with other metrics, it allows measuring customer success rather productively.
NPS survey tools: YesInsights, InMoment, SurveySensum
Survey on customer satisfaction (CSAT)
80% of companies analyze user experiences with CSAT surveys. Why not define this score and make the most of it?
CSAT survey tools: Nicereply, SmileBack, BirdEye, Satismeter
Customer Effort Score (CES) questionnaire
A CES is a powerful metric to reveal the amount of effort exerted by a customer during an interaction with your product/service. After running a CES survey, it's easier to predict future purchase behaviors and achieve a positive word-of-mouth about your company.
CES survey tools: Delighted, ZonkaFeedback, SmartSurvey, QuestionPro
Exit-intent pop-ups (even with one question) enrich retention strategies and make it possible to comprehend the hidden reasons behind users churning.
Retention survey tools: SoGoSurvey, Picreel (for popups)
Point-of-conversion survey
Such surveys are aimed at acquiring feedback directly after converting. Automated emails with a quick survey asking why users didn't convert may also help gather more information about deterring factors and use it to boost free trial conversion rates.
Point-of-conversion survey tools: BlockSurvey, Voxco, SurveyKing
A combination of several survey types saves time and enables multi-targeting in your feedback collection strategy.
With Custify's surveys, for example, you can track both CSAT and Promoter Score, setting triggers at any point in customers' lifecycles and reaching out to a specific user segment with the type of survey you need automatically.
Consider other feedback-gathering tools applicable to any requirements.
Usability tests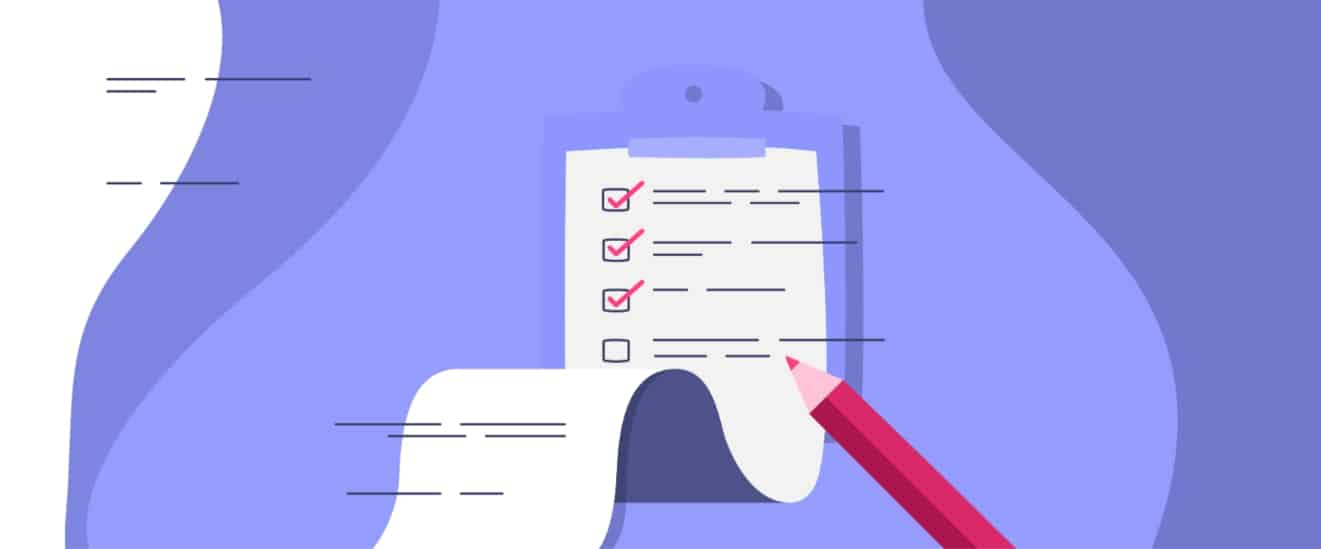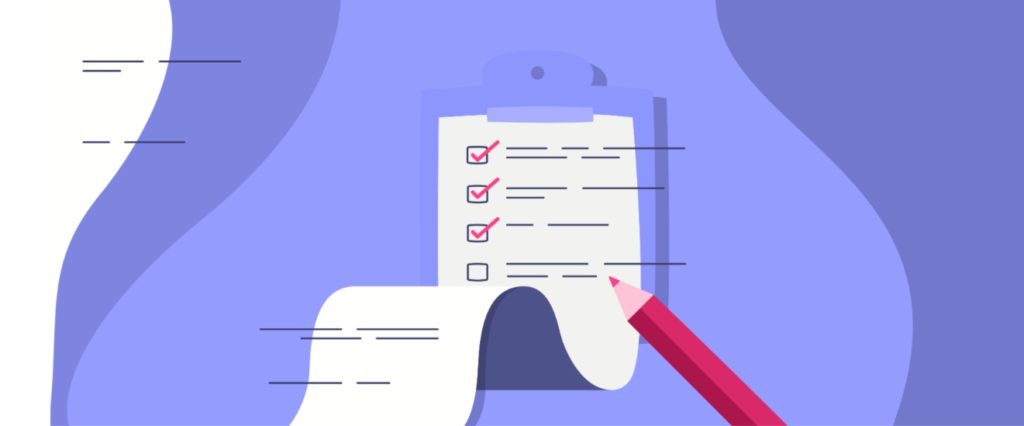 You may get intimate and detailed feedback from a small cohort of people (segmented beforehand for testing) and adjust your software development roadmap accordingly.
Here's what Mark Daoust, CEO of QuietLight, thinks about usability tests:
"Usability testing helps point out inconsistencies in functionality and design, in the first place. A/B tests are must-haves in your strategy to collect feedback. You shouldn't stick with only one testing method, however. A complex approach is highly advisable, in this case."
Types of usability tests for SaaS: first-click test, eye-tracking test sessions, 5-second test, moderated or unmoderated, in-person or remote, etc.
Other Proven Ways to Gather User Feedback
Even if you've done everything from the list above, you should try some rarely used but still very advantageous ways of getting quality information about your customers' attitude towards your services and product.
Track and analyze in-app activity
Tracking in-app user behavior and activity, you can visualize customer success metrics and product engagement analytics. Heatmap tools with session recordings may be also worth your attention.
Interview users via phone
Appeal to the principles of consistency and reciprocity to make them say: Yes, I have some free time to answer your questions.
Communicate in live chat or through emails
Benefit from a chat bot or an on-site live chat widget – streamline onboarding and accumulate real-time replies from your software users. You may also send emails with short CSAT/NPS surveys, but don't forget about timing, call-to-action, personalization and other aspects when collecting feedback via email.
SMS surveys can boast of a 40% response rate. Plus, text messages have a 98% open rate.
Listen and actively respond on social networks
Let your social media presence be tangible to make emotional connections with potential customers and your "oldies" too.
How to Collect Customer Feedback Professionally: What to Ask and When
Now that you know the methods and tools to get valuable feedback from product users, it's high time for you to prepare questions and decide on the timing.
Question Types to Use and Which to Avoid
Here's the list of question types to get unaided and more organic responses:
Multiple-choice questions
Example:
Which of the following services do you use the most often?
Service 1
Service 2
Service 3
Open-ended questions
Example:
What would you improve in our software?
Example:
Did our support agent help you solve the issue?
Questions that require a numerical answer
Example:
On a scale of 1 to 5 (where 1 – simple and 5 – tremendously tiresome), how was the registration process?
When it comes to don'ts in putting together a survey, Stephen Light, Co-Owner and CMO at Nolah Mattress, shares the following expert insights:
"Avoid rephrasing and asking the same information in one survey. Customers wouldn't like to squander their time on the questions they've already covered. Keep away from biased phrases that force them to choose the answer that suits you. For instance: Your experience with our support team was great, right? Don't pester users inquiring about the same things all over again. Make questions as short and easily understandable as possible, so that they don't have to reread them multiple times."
What's the Proper Time for a Feedback Pop Up?
How is it so far?
Actually, it's the popping up question Netflix asks its users in the middle of their interaction with the app.
So, when should you ask for feedback? Check the most appropriate moments below.
Right upon creating an account
It will help you optimize registration flow and give you some hints on what else users might need for better SaaS onboarding.
After certain touchpoints in a user's lifecycle
After getting a 360 view on your customer lifecycle, ask their opinion after every crucial moment to pinpoint problematic areas in functionality or usability. It can be even the simplest choice between a happy smiley and a sad one.
After customer's communications with support agents
According to Khoros, 65% of customers switched to another service provider because of poor experience with the support team. Evaluating customer service is critical for subscription-based SaaS. Surveys, in this case, will help you assess your call center's effectiveness, improve service delivery and increase revenue.
After a downgrade or leave
Inquire about the "whys" behind that decision. Did the client repeatedly have issues with the product and the support agents couldn't help? Is your SaaS lacking anything particular?
Prior to renewals and after them
Utilize SaaS renewal best practices and drive subscriber loyalty asking about their expectations, wishes and motivation frequently and proactively.
When you've got a paying customer from a freemium or free trial
Converted another user? Great! Now, it's time to learn what helped you do that and use this knowledge to your benefit.
Depending on your purpose of gathering customer feedback, you'll get different outcomes and react to those correspondingly.
How to Act on the Collected Feedback
Ok, you've received some answers. What now?
It's still too early to breathe out.
You can't leverage customer feedback without a thorough analysis.
1. Analyze feedback contextually
You should group users meaningfully in accordance with the context and your specific goals. Do customer segmentation and proceed to feedback analysis.
"There may be shout-outs from "always-annoyed" clients who're constantly grumbling and accusing you of stealing the best minutes of their life because your software was loading like forever, for example. If there was only one user mentioning it, well, you should rely on 200 other responses rather than on one. If practically all users were irritated because of that, then it's time to acknowledge your tool's drawbacks and fix them," emphasizes Aaron Gray, Managing Partner of NO-BS.
2. Determine your product's strengths and weaknesses
Replies and comments will open your eyes on the most and least likable things about your software.
3. Reconsider your prioritization strategy
It might be the time to concentrate on weaker points and work out a strategy to eliminate mistakes in the future.
4. Open new perspectives for growth
User feedback may uncover new possibilities for SaaS product development or shed light on fresh target audiences.
5. Notify customers about plans/updates
Specifically, users would love to know that their remarks were heard and taken into account.
6. Build feedback loops
Divide each loop into three stages: gathering info, analyzing it and implementing changes. Start again with another feedback loop to never see product stagnation and prevent churns.
New Horizons for Product Development with Customer Feedback
Now, you can go back to the beginning of the article and check whether I've managed to meet your expectations and explained well enough how to collect and apply user feedback in your SaaS business.
To simplify the process of collecting customers' voices, wants and needs, the last piece of advice we can give you is to take advantage of automation.
Custify is a go-to automated business intelligence engine to measure customer health with surveys and live monitoring of SaaS metrics. It will help you listen to your users more carefully, hear their specific needs and deliver a standout SaaS product with continuous enhancements and boosted revenues.