Depending on who you ask, 2022 has not exactly been a walk in the park for the SaaS industry, including Customer Success.
And if 2021 was marked by the enduring aftermath of the global pandemic, in 2022, organizations are grappling with the effects of economic uncertainty and geopolitical challenges.
A somewhat "out of the frying pan, into the fire" affair, some would say.
Nevertheless, the CS industry has continued to grow and expand at a steady pace against all odds — and at Custify, it is our pleasure to reflect on this growth, trends, and challenges with our second-ever Year in Review report.
2022 Changes & Shifts in the Customer Success Industry
1. Customer Experiences Became Increasingly Personalized
Offering customers unique, personalized experiences has been a priority in many digital-driven industries for quite a while now, including customer success.
In 2022, this trend has accelerated even further. 73% of customers now say that they expect brands to understand their unique needs and expectations — as opposed to 66% in 2020.
Customer success brands have responded to this by fine-tuning their customer communication efforts and upselling offers to each customer with the help of data insights they get from CS tools.
Custify Tip: How to Engage Customers with Conversational Text Messaging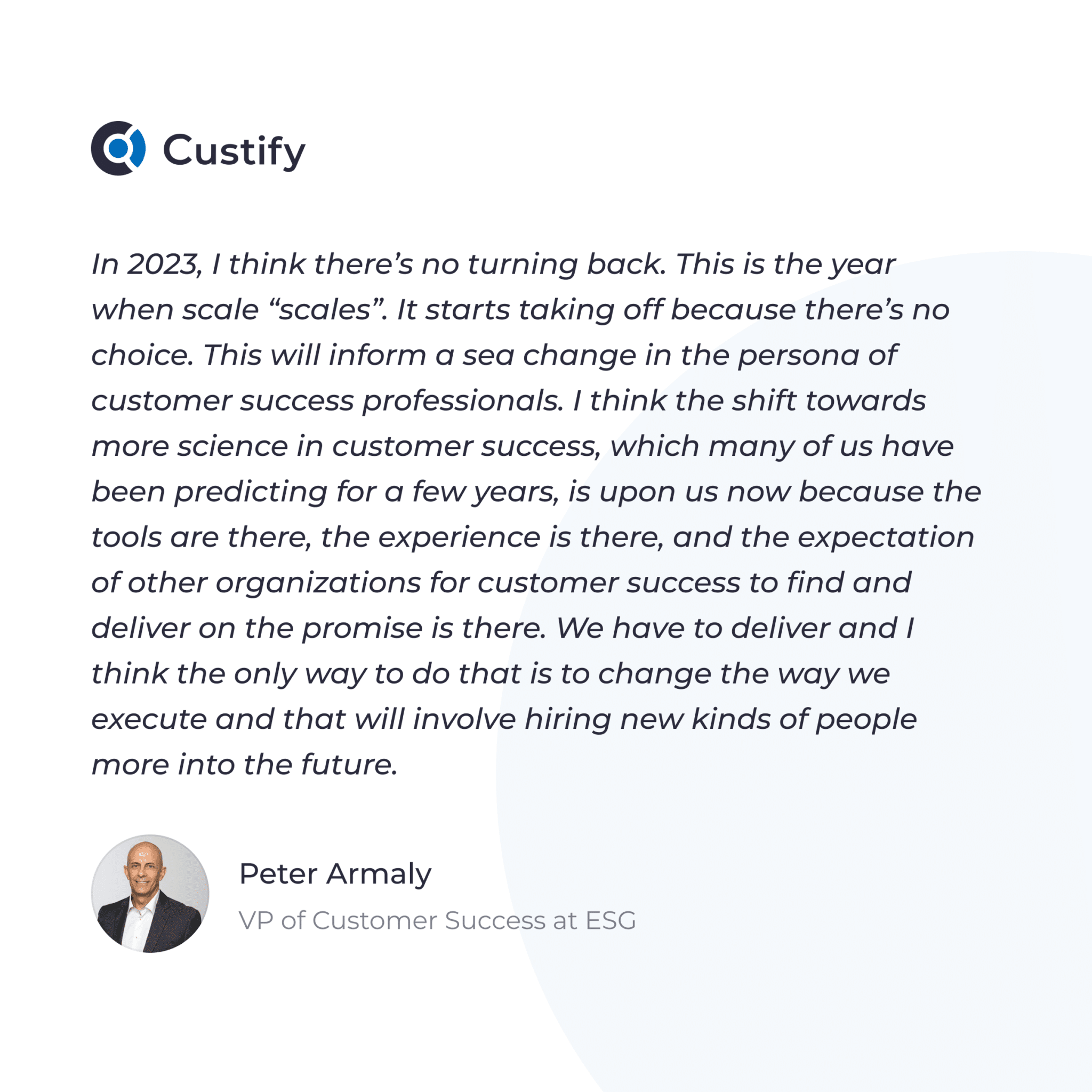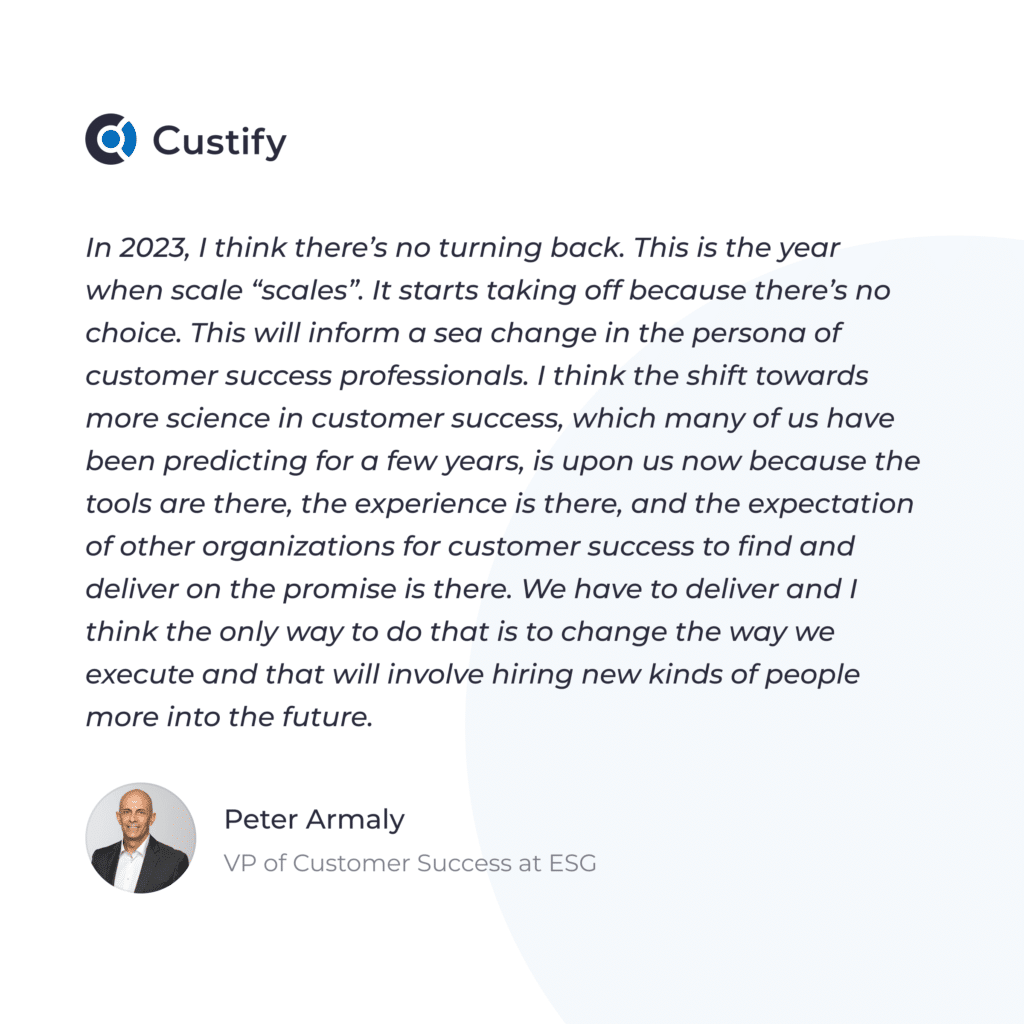 2. Budgets Remained Tight
Insufficient budgets are a tale as old as time in CS — and yet, that doesn't seem to stop CS professionals from driving value for their customers and organizations.
Still, a survey by the Customer Success Collective found that 55.7% of CS teams describe their budget as insufficient, with the majority of respondents coming from small organizations and early-stage startups.
Custify Tip: 8 Budget-Friendly Customer Success Tactics You Can Try Today
3. Automating Customer Onboarding
In our last year's report, we touched upon onboarding and how it became a focal point for CS in 2021.
This trend continued in 2022 with automation now playing a big role in how CS teams approach their onboarding processes. 70% of CS leaders say that they're planning to invest in automation more.
CS tools such as playbooks allow CSMs to automate the work that had previously been done manually, giving them more bandwidth and resources to invest in nurturing their customer relations with a personalized approach.
Custify Tip: 9 Customer Success Automation Challenges And How to Handle Them
4. Supercharging CS with AI
Don't be quick to dismiss Artificial Intelligence as just another buzzword — because it's actually being utilized in Customer Success with tangible results.
While only 20% of companies have the technological capacity to make the most of AI, it is interesting to see how this trend is going to develop.
As for the practical implementation of AI in CS, one of the key use cases at this point is personalization, which we mentioned above.
AI-powered tools such as chatbots already allow CSMs to handle customer communication more efficiently and effectively. Additionally, some CS software providers are already integrating AI into their platforms for the purposes of data management and analysis.
Custify Tip: 14 AI-Powered Tools To Improve Your User Experience And Sales
5. Customer Advocacy Has Emerged as a Driving Force
The fifth and final key trend we have observed in CS this year is customer advocacy, and how it has emerged as a driving force in the industry.
In other words, CSMs are increasingly looking to go beyond simply retaining their customers and, instead, wish to turn their loyal customers into advocates for their brand.
One of the main ways to achieve this is building customer trust, as 93% of customers say that their trust in a brand would make them advocate for it.
Custify Tip: Important Ways to Increase Brand Loyalty and Trust with Customer Engagement
2022 Customer Success Must-Reads: The Best Articles, eBooks, and Studies
For this section, we have compiled some of the best CS content that came out in 2022. From "State of CS" guides to the latest books on Customer Success, explore our selection of 2022 CS must-reads!
Articles
1. The Ideal Sales to Customer Success Handoff
A good synergy between the Sales and CS teams is crucial for a smooth handoff process. Here's how you can achieve that synergy, as told by some of the leading experts.
2. Have Remote Employees Lost Touch with Customers' Needs?
The global switch to remote and hybrid working environments has robbed non-customer-facing teams of the little interaction with customers that they already had. Learn how you can combat the side effects of this and make sure your remote employees remain in touch with your customers.
3. Customer Success: How to Quantify the Impact of Bad-fit Customers
Not all customers are created equal — and some are just simply not a good fit. This article presents a comprehensive checklist that can help you define which customers are a bad fit and quantify their impact on your business.
4. How to Make a Customer Success Playbook that Works
Implementing CS playbooks can help you make your CS processes more efficient — from onboarding to internal communication. Here's how you can implement a playbook successfully.
5. 6 Inspiring Customer Success Stories of Focus, Loyalty, and Teamwork
Your daily dose of CS inspiration comes courtesy of thought leaders in the CS industry.
6. How to Measure Customer Experience (+ 8 Metrics to Help You Do It)
Measuring and managing Customer Experience (CX) can offer you a unique perspective on your Customer Success practices. Learn about the essential metrics and tools you should leverage to measure CX.
7. Tech-Touch Can Be the New High-Touch in Customer Success
While the tech-touch approach to CS has often been overlooked in favor of the more sophisticated high-touch approach, the key to a successful, scalable CS strategy might be the combination of both. Here's how you can effectively combine the two approaches without leaving out the human element.
8. How to Balance Customer Success and Revenue in Sales
To position Customer Success as a growth and revenue driver, organizations need to focus on the long-term customer value that CS teams can bring over instant revenue. Learn how you can cultivate your CS team and quantify its impact on your business.
9. How User Onboarding Helps Boost Customer Success
User onboarding is an essential part of your entire Customer Success pipeline as it sets the tone for your customers' experience with your organization and your product. Here's how you can design a user onboarding process that will boost your CS.
10. Five Reasons Why SaaS Benchmarks Can Be Dangerous Without Context
SaaS metrics can be very misleading — especially when taken out of context. Learn how you can extract insights from SaaS metrics that are valuable and relevant to your organization by normalizing and contextualizing them.
Most Debated Articles On The Custify Blog
1. Why Implementation isn't Onboarding
Tal Nagar, founder of Customer Success Spotlight offers an interesting take on the difference between Onboarding and Implementation, and how Customer Success relies on the combination of the two.
2. 2023 in CS: Heaven or Hell | Webinar
During our final webinar for 2022, we had an all-star lineup of CS professionals discuss the state of CS moving into 2023, including Customer Success challenges, how CS jobs have changed, and what to expect in the next year.
3. 8 Budget-friendly Customer Success Tactics You Can Try Today
We have already touched upon the ever-present limited CS budgets. However, there are still quite a few CS tactics you can execute without considerable investments — here are our suggestions.
4. 8 Challenges in Customer Retention and How to Overcome Them
Research shows that 65% of a company's business comes from its existing customers. Naturally, you should want to retain these customers — here's how.
5. How Customer Success and Product Management Teams Can Work Together
Even though CS and Product Management teams have similar goals, they often suffer from miscommunication and misalignment that ultimately hurts the customer. Learn how you can overcome these challenges and foster a productive relationship between your CS and Product Management teams.
Guides
1. The State of Customer Success 2022, by the Customer Success Collective
As the Customer Success Collective describes it itself, their annual State of Customer Success report is back for another year — with a vengeance.
Learn about how customer success has changed over the past 12 months, how team infrastructures have changed, how CS has been measured, and more.
2. The State Of Customer Success: 2022, by TSIA
TSIA surveyed executives from large and small companies alike, including 80% of the Fortune 100 tech companies, to learn about 2022 customer success trends, the three evolving and changing customer success landscapes, as well as avoiding digital hesitation in customer success.
3. How to Properly Scale Customer Success Operations eGuide, by Custify
We have prepared a definitive guide on how to scale your CS operations, from identifying your goals and ideal customer profiles to the factors that influence CS scaling. Learn how to scale your CS depending on your business phase and how to avoid the common pitfalls.
4. The Customer Success Index 2022, by Gainsight
Explore the benchmarks of the CS industry based on input from 350+ organizations and get a take on the future of data in CS from Gainsight CCO, Kellie Capote.
5. How to Get Stakeholder Buy-in for Customer Success Initiatives eGuide, by Custify
Learn how you can "sell" Customer Success internally within your organization, build a dedicated CS team, and get the right CS tools for your team to be successful.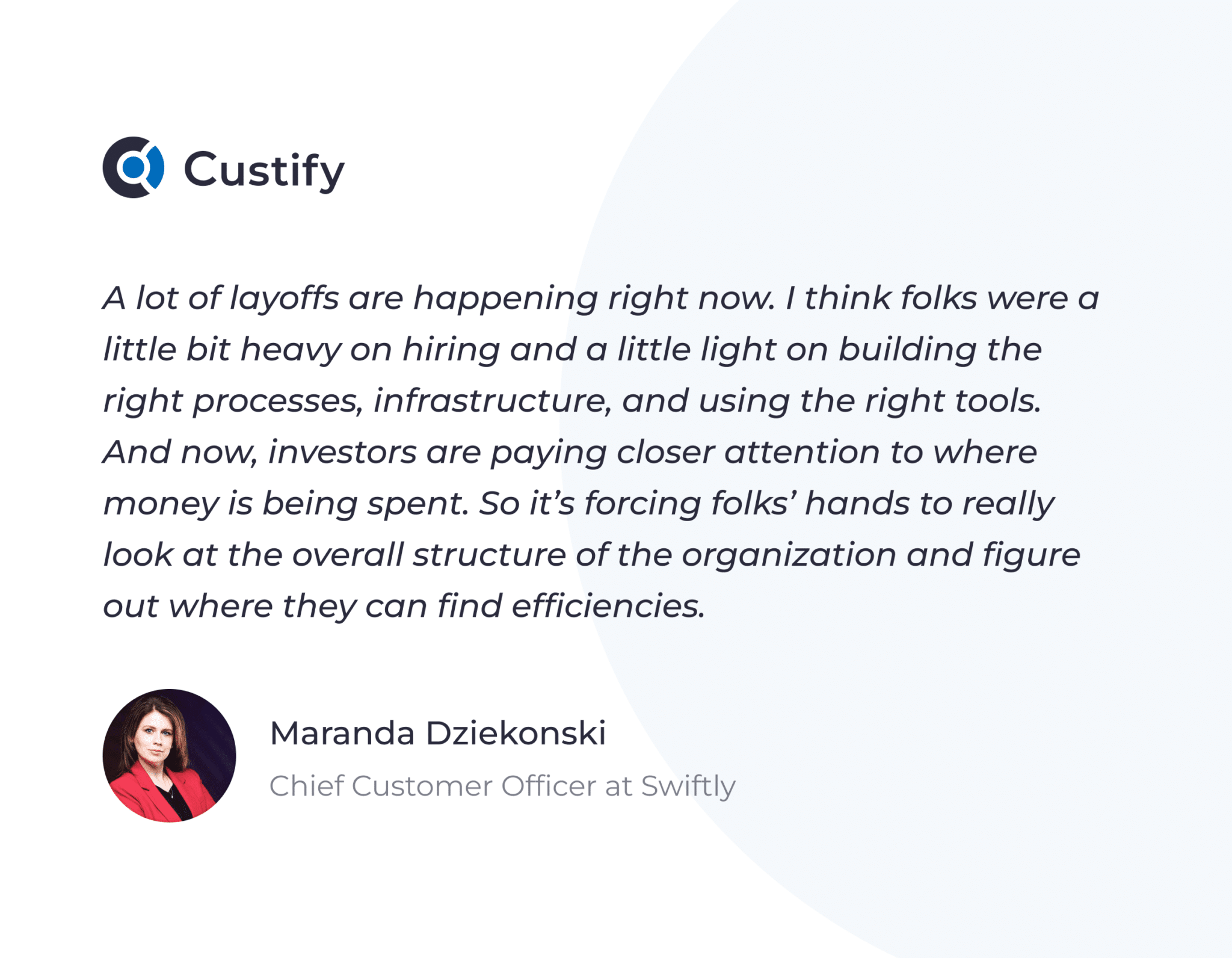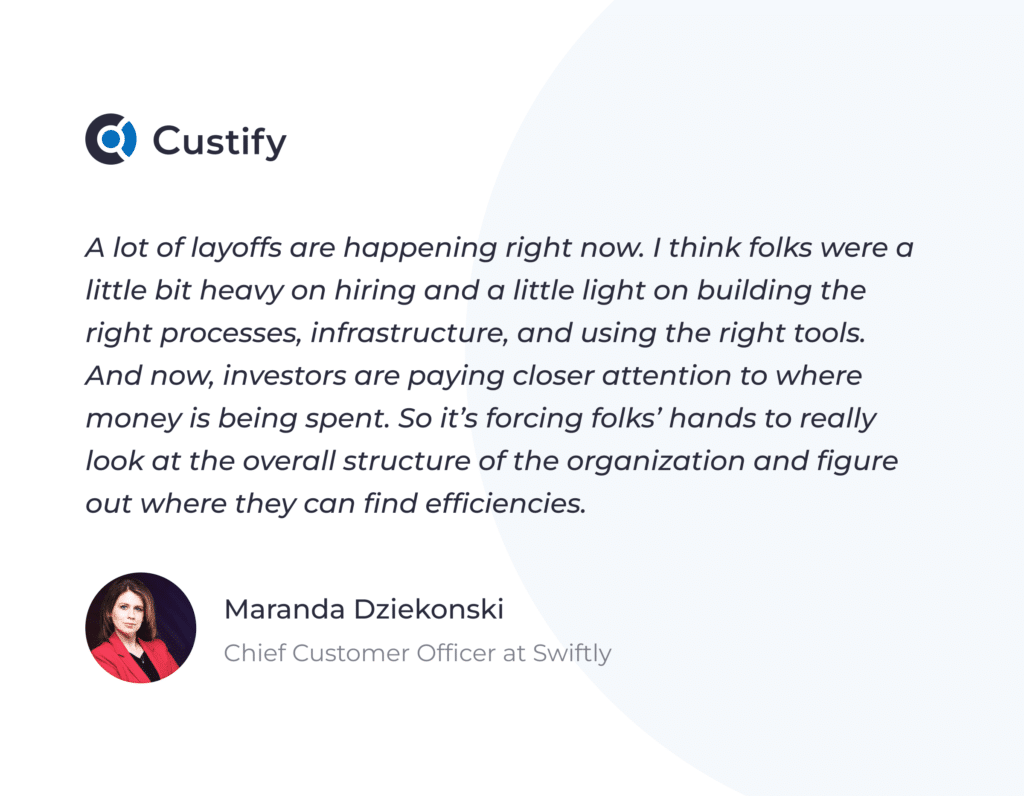 Books
1. Customer Success Manifesto: How to Get Clients to Stay Longer, Feel Happy and Achieve Better Results, by Jay Goncalves & Ben McLellan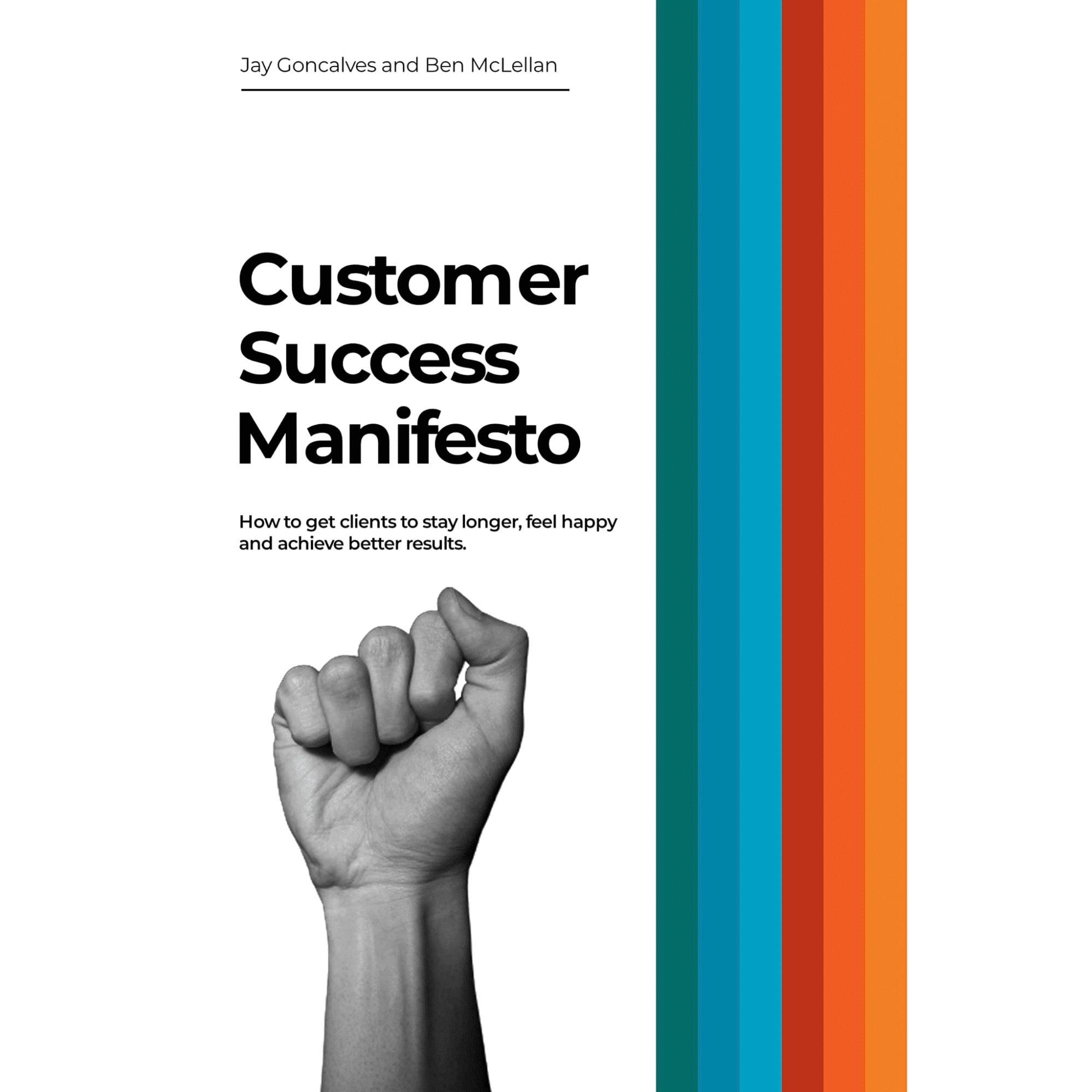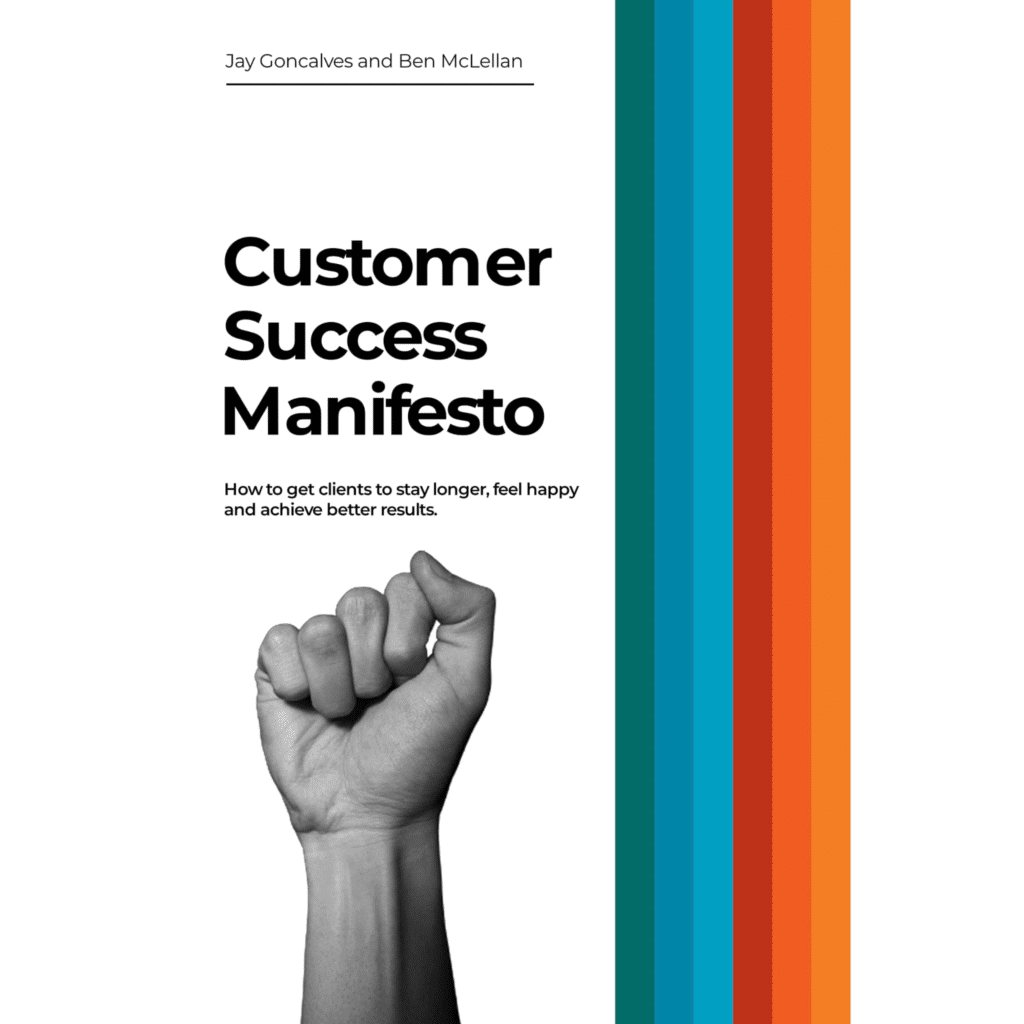 Top Review:
"I loved that this book talked about relationships at scale, as it's such a KEY part of customer success that I think we miss. It also gave some super helpful frameworks to easily understand the concepts inside the book that I could use to evaluate our own customer success. This is PACKED with valuable information and shares examples of what other businesses are doing, which I really appreciate. Highly recommend reading it. Ben & Jay are paving the way to better customer success."
2. Control Your Customer: A Guidebook for Customer Success Managers, by Damien Howley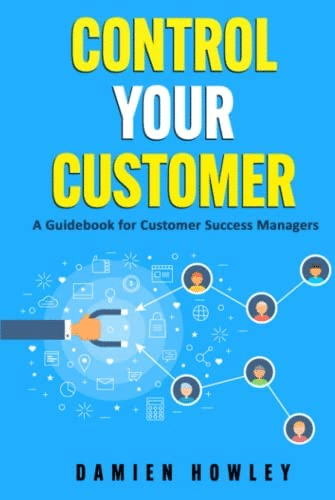 Top Review:
"This book is awesome! If you truly want to hone and learn the craft of managing clients, get this book. If Customer Success is your blade, this book is a sharpener. The material provides valuable insight and empowers individuals to try different skills and strategies. I've read it twice now and picked up something new during both reads. The book also reminds you of skills you've let go dull or neglected."
3. The Power of Customer Experience: 5 Elements To Make An Impact, by Elizabeth Dixon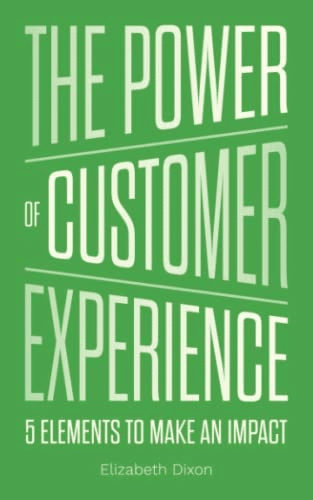 Top Review:
"If you desire to make an impact on your customers, on people in general, this book is the perfect resource. Elizabeth Dixon clearly explains how you can create an atmosphere that customers keep wanting to come back to, make a lasting impression on each person that you contact, excel in customer satisfaction, and, ultimately, how to ensure that your brand is represented well! She really knows her stuff. It is apparent that she has a lot of experience and that she has put a lot of thought into her work!"
4. Street Pricing: A Pricing Playlist for Hip Leaders in B2B SaaS, by Marcos Rivera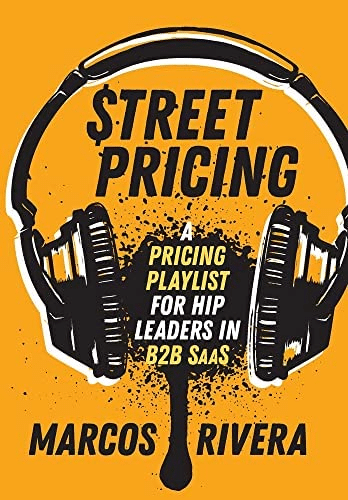 Top Review:
"Marcos provides a refreshing approach to B2B pricing. Packed with experience and actionable steps to implement. A must-read, for sure!"
5. Customer Success Mindset: Building Customer-Centricity into the DNA of your Growth Strategy, by Jyo Shukla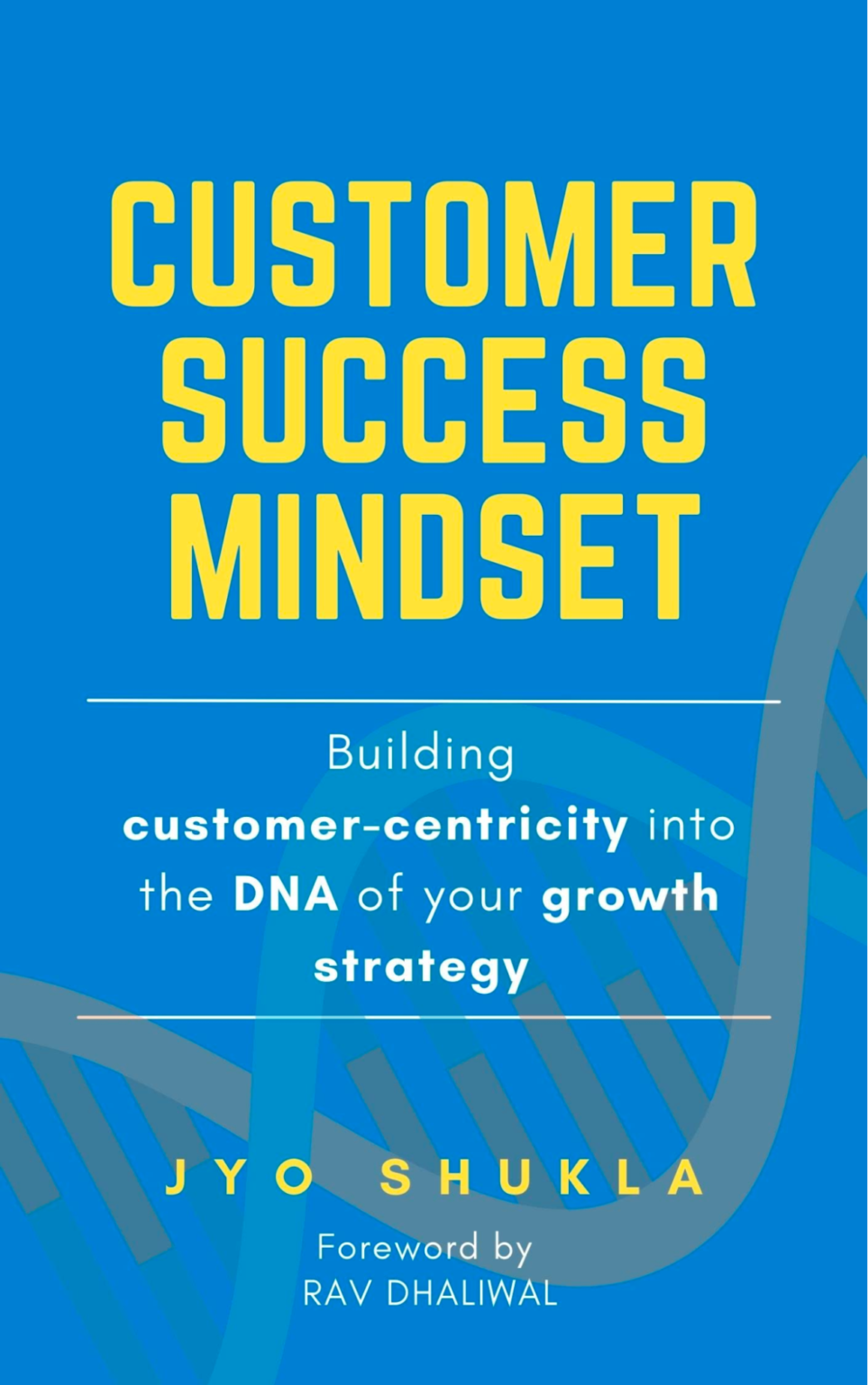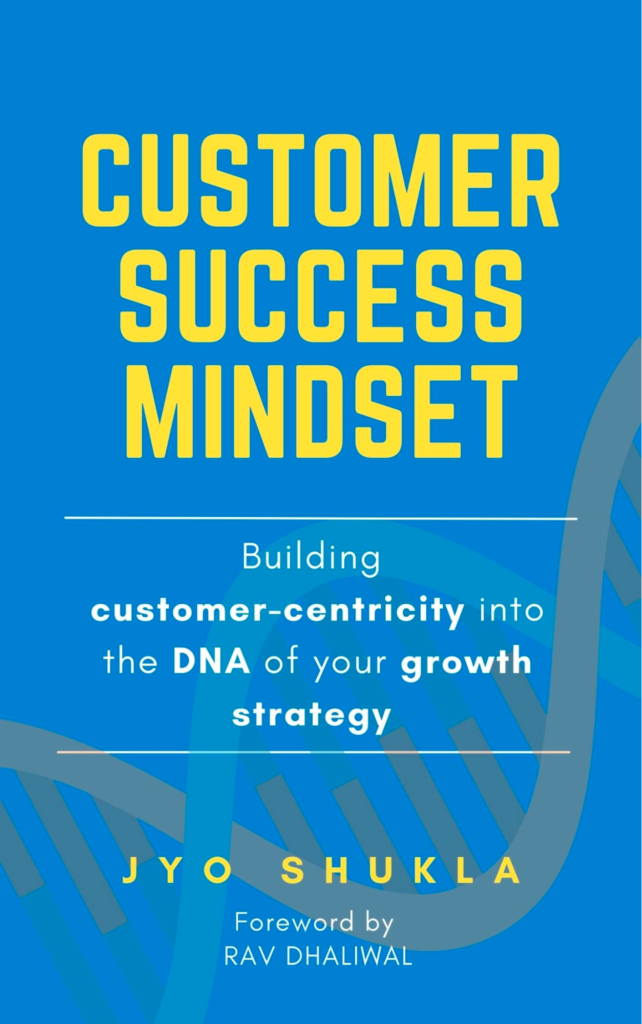 6. Converted: The Data-Driven Way to Win Customers' Hearts, by Neil Hoyne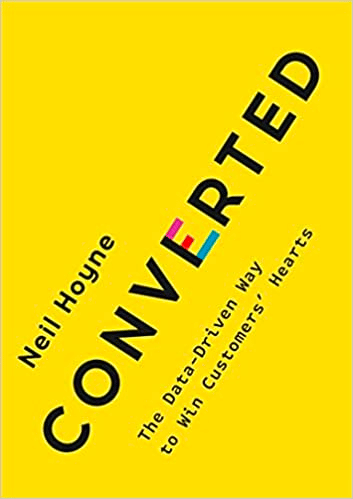 Top Review:
"Converted — one of the best of the best I have ever read! I'm gonna keep reading it over and over again. Before this book, data-driven was a mysterious word for me, and I was so scared whenever I was questioned on data-related evidence to validate my design because I was really lost in front of the giant data and I wasn't sure how to apply a good methodology to collect, translate and make the best use of data. Luckily, Neil Hoyne saved my life and gave me the confidence to fight and thrive the next time I am faced with data-related questions."
2022 Top Influencers in the Customer Success Space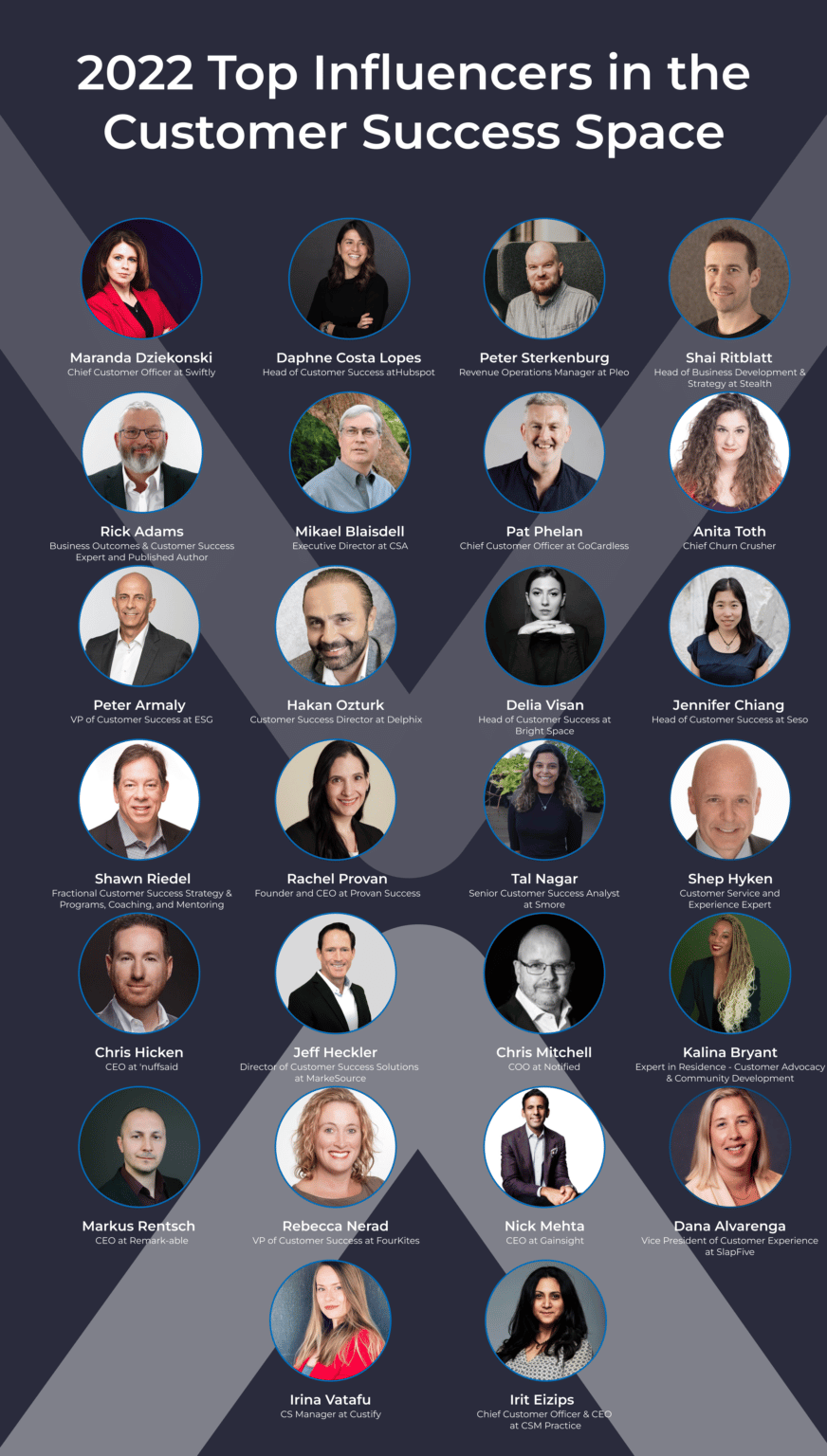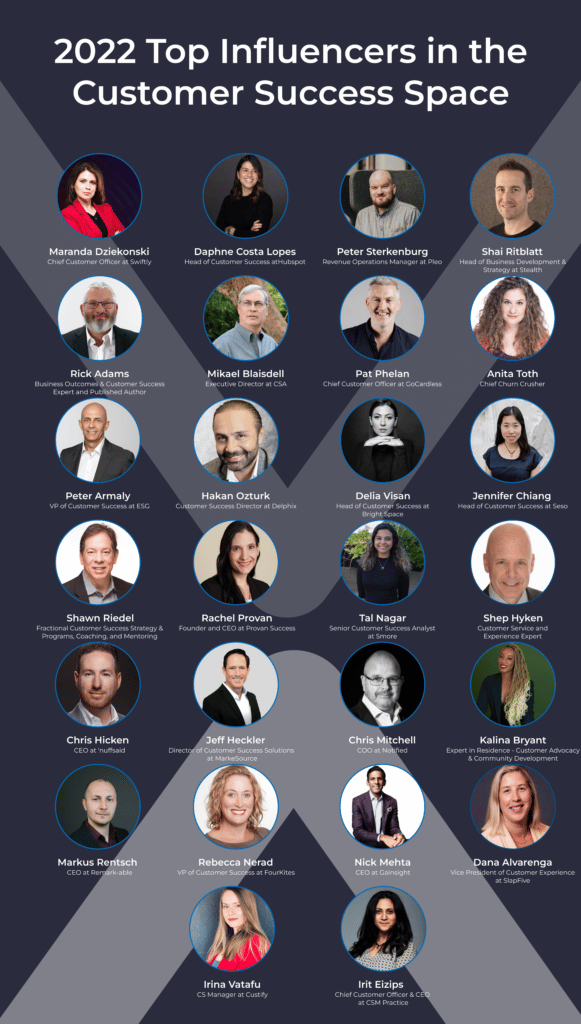 2022 Custify Year In Review: New Features, Awards, & Achievements
New Features
Branching Playbooks
We took our Playbooks to the next level by adding the Branching Playbooks functionality, an enhancement that allows you to create more complex, conditional automations.
With Branching Playbooks, you now can:
Implement different sets of tasks for customers based on their Global Health Score
Assign CSMs to customers based on regions
Build different Engagement Models depending on the customers' Subscription Plans
Touchpoints
Touchpoints is a new module that allows you to bring all your customer interactions together in one place. You can then easily search for them by keywords, tags, and status. With Touchpoints, you can also access the emails that are waiting for your approval.
The functionality of this new module is spread across the following six verticals:
Communication | Inbox: aggregates all incoming communication threads from Gmail, Outlook, and Intercom.
Communication | Sent: aggregates all outgoing communication threads sent from Custify, Gmail, Outlook, and/or Intercom.
Communication | Pending approval: aggregates all the emails that are pending approval before being sent to one or more people.
Communication | Scheduled: aggregates all outgoing communication that is scheduled to be sent from Custify.
Notes | All notes: aggregates all the notes added in Custify or imported from external CRMs (HubSpot, Pipedrive, Salesforce, Close, Zoho, Zendesk Sell, Freshsales, and others).
Tickets | All tickets: aggregates and allows you to search all the tickets imported via API or from external ticketing systems (Jira, Zendesk Support, Wix, Happyfox, Freshdesk, Helpscout, and others).
WYSiWYG Editor
Our new WYSiWYG Editor improves formatting and editing capabilities for tasks, notes, and emails.
With handy features such as keyboard shortcuts, multiple list styles, and the ability to insert images into notes and tasks, it makes writing within Custify a breeze!
New Insights Tab
Dashboards are now called Insights in Custify, but there's more than just a name change.
The new tab contains both the Dashboards that you are familiar with, as well as the new pre-built, customizable Reports that make it easier to measure your crucial KPIs and metrics.
We launched Reports with the following two templates, and more are coming soon:
Team Performance, with metrics that include Global Health Score average, Average of CSM score, Total number of open/completed tasks, and Total number of notes
Revenue, with metrics that include Total MRR, Renewal by GHS, Renewals by CSM, and Paying Customers
New Integrations
Finally, we also added three new software Integrations:
Awards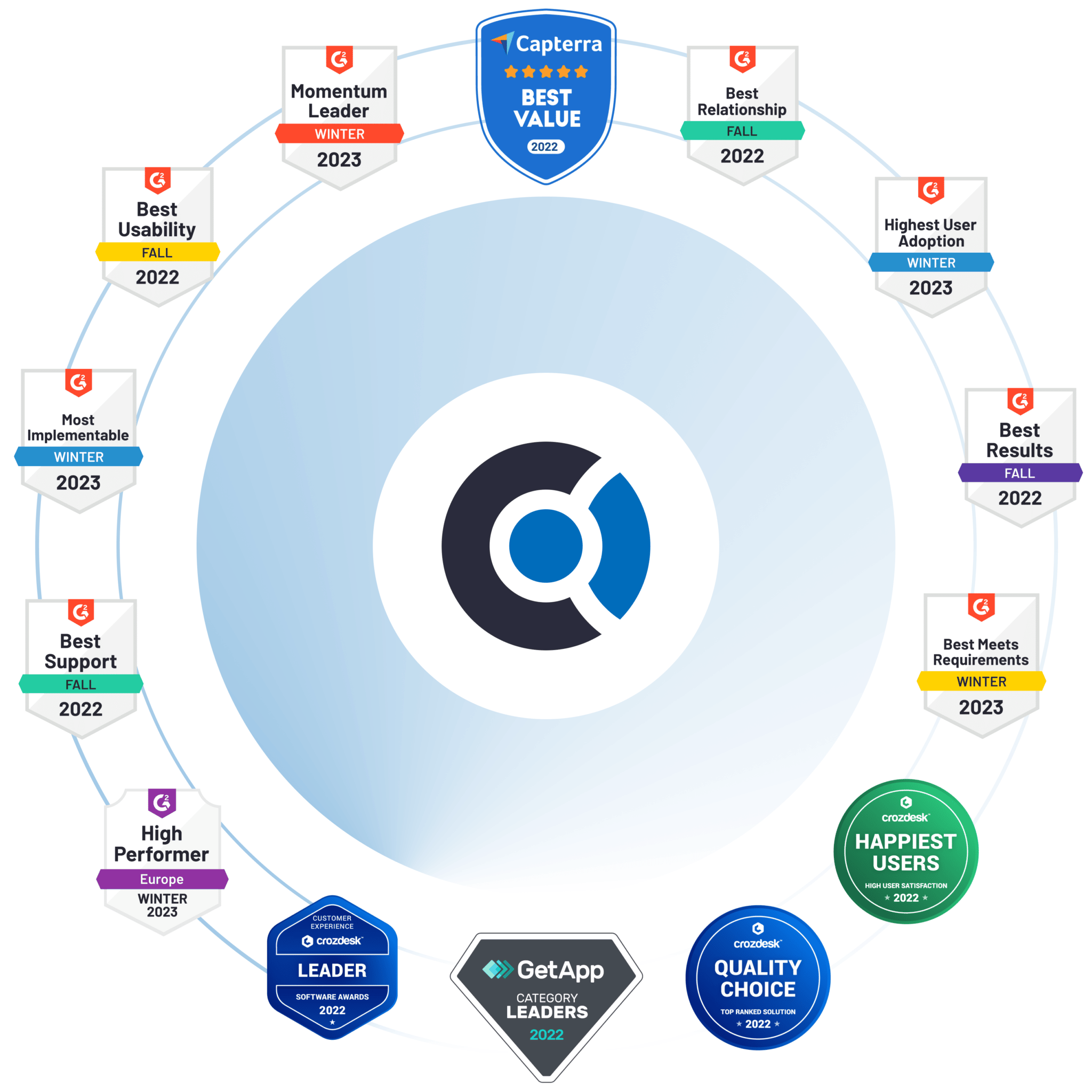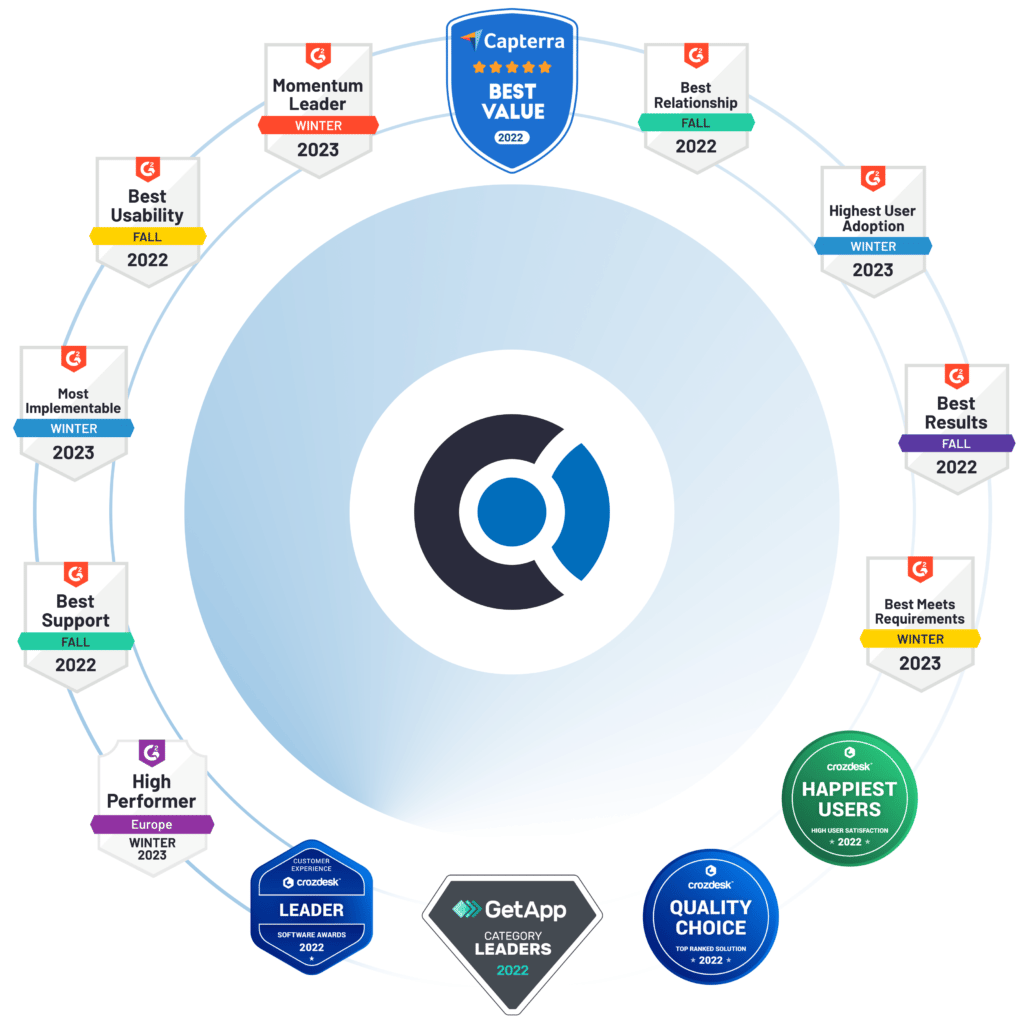 Customer Success Today: A Review of News & Trends for 2023
2022 has been an important year for Customer Success, as it has outlined a few trends that are likely here to stay for the foreseeable future.
There is no doubt that the CS industry will continue to grow and evolve no matter the challenges.
And while things like AI and CX personalization are already reshaping Customer Success, there are a few additional trends that will likely leave a lasting impression on the industry.
1. Customer Success Will Be Treated More as a Growth Channel
The direction of the customer success industry will depend on a variety of factors, including changing customer expectations and needs, the adoption of new technologies, and the evolution of business strategies and goals. With a looming recession and layoffs across the tech sector, a higher focus on revenue growth is expected.

2. Customers Want Truth, the Whole Truth, and Nothing but the Truth
68% of customers only trust companies that are truthful and transparent with them. And trust is the foundation of any loyal customer, let alone an advocate.
So, building customer relationships in 2023 will be all about establishing that trust by being honest, direct, and transparent with your customers.
Considering that customer advocacy is already an important CS trend as of 2022, this should come as no surprise to CS leaders as they're working on strengthening their customer relationships.
3. Self-Service CS on the Rise
When it comes to CS interactions, customers want options. Proactive CSM-driven customer engagement is great — but studies show that in 2023, more and more customers are going to demand self-service CS.
In fact, 79% of customers don't just wish to have self-service tools such as community forums and knowledge bases at their disposal — they expect to have them.
So, if you're looking to invest in developing a comprehensive knowledge base or resources portal, now might be the right time.
Custify Tip: What is a Knowledge Base and How to Choose the Best Tool
4. Customer Success Operations Takes the Wheel
Customer Success Operations or CS Ops is emerging as the hottest new branch of Customer Success — a process that will continue in 2023.
More and more CS teams are starting to see how important it is for the machine that is Customer Success to be fine-tuned and well-oiled. That's why as much as 61% of companies already say that they have a dedicated CS Ops team in place.
This is where CS Ops professionals can help by building CS practices roadmaps, ensuring that the software works flawlessly, that the customer data is being collected and managed properly, and so on.
Ready for the New Year?
2022 was a dynamic year for us at Custify: we have released tons of insightful content, expanded our feature list, and are currently working on exciting new updates.
In other words, our plans for 2023 are very ambitious!
We are looking forward to all the new opportunities that 2023 is going to bring, and we cannot wait to share our reflections with you next year.
Thank you for reading this Year in Review and Happy New Year!